Fantasy Baseball: Identifying the Week's 15 Best Waiver Wire Pickup Options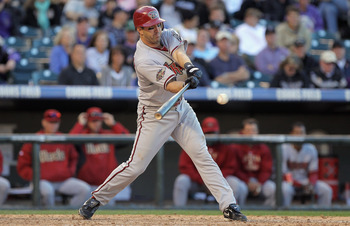 Doug Pensinger/Getty Images
This article will examine this week's 15 best fantasy waiver wire pickups.
The players named in this article are all considered "waiver wire pickups" because at the time this article was written, they were all under 50 percent owned in Yahoo! fantasy baseball. Which means that most of these players will hopefully be available in your fantasy baseball league.
The players I have selected for this list will be divided into three separate groups. The first will be "Top Buys," the second will be "Strong Buys" and the last group will be "Worth A Look."
So, without further ado, let us commence...
Top Buys: Willie Bloomquist, Arizona Diamondbacks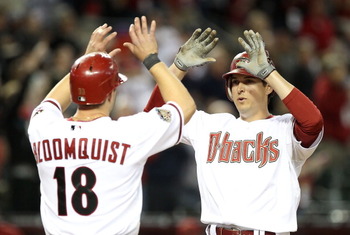 Christian Petersen/Getty Images
Willie Bloomquist has had an absolutely sensational start to the 2011 season and is this week's top fantasy waiver wire pickup.
Bloomquist has hit an excellent .357, with one home run, five runs driven in, five stolen bases and has scored six runs in only six games this season. In addition to the fantastic numbers Willie has put up, he also has tremendous fantasy value because of his versatility. Bloomquist is fantasy eligible at third base, shortstop and in the outfield.
As I write, Willie is 49 percent owned, and that is bound to soar over the next little while as more and more fantasy owners begin to pick up on his value. But for now, he is my top waiver wire pickup and will only be available in most leagues for a little while longer. So I recommend that you add him to your fantasy baseball team before it is too late.
Sean Burnett, Washington Nationals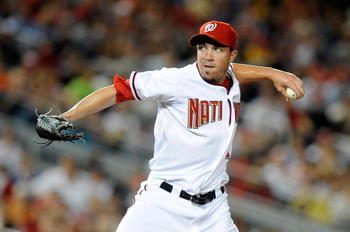 Greg Fiume/Getty Images
At the start of the season, it had been widely assumed that Drew Storen would be the Washington Nationals closer for 2011.
So far this season, that has not been the case as Nationals reliever Sean Burnett has converted the only two save opportunities the Nationals have had. Burnett has not given up an earned run yet this season in four innings, striking out three and walking none in the process.
Burnett is 46 percent owned in Yahoo! fantasy baseball, but like Bloomquist, that number is bound to rise. It is always nice to have an abundance of closers on your team, so Burnett would be a nice addition.
Zach Britton, Baltimore Orioles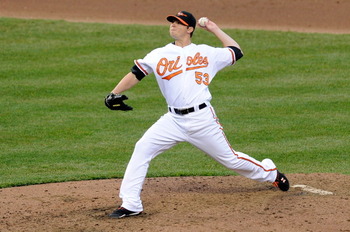 Greg Fiume/Getty Images
Zach Britton was one of the Baltimore Orioles top pitching prospects heading into this season.
Britton made his debut against the Tampa Bay Rays and was simply phenomenal. Earlier today, Zach was once again sensational as he terrorized the Texas Rangers hitters with yet another deadly performance. Overall this season, Britton has a 2-0 record, a ridiculous 0.66 ERA, and has had an efficient eight strikeouts.
Zach has been nothing short of brilliant and looks like he could have a great year. As it stands, Britton is only 23 percent owned, but it will probably rise after today's impressive performance. Starting pitching is something you can never have too much of, and Britton would be a big steal if he is still available in your league.
Alex Avila, Detroit Tigers
Rob Carr/Getty Images
Alex Avila has had a wonderful start to the 2011 season, posting a .286 average, with two home runs, seven runs driven in, a stolen base and three walks. Avila, who is usually a fantasy afterthought, has grabbed some attention from fantasy baseball owners.
As it stands, Avila is only nine percent owned and is probably available in every casual fantasy baseball league. Because Victor Martinez will be the everyday DH this year, Avila will almost certainly be the everyday catcher for the rest of the year. In my opinion, Alex would be an incredibly intelligent pickup, especially considering the lack of depth at the catching position.
Carlos Ruiz, Philadelphia Phillies
Joe Robbins/Getty Images
Carlos Ruiz has always been one of the more underrated hitters in baseball. He has come up in the clutch tons of times, especially in the post season. This year, Ruiz has continued to hit well, as he has posted a .346 average, hit one home run, driven in seven runs and has scored six runs. It continues to baffle me as to why nobody picks up Ruiz, but I digress.
Carlos is currently 37 percent owned by Yahoo! fantasy baseball owners, and if he continues his steady hitting, that will definitely go up. There is also a lot of evidence that suggests he can keep this up. Based on his career alone, people should believe that Ruiz is the real deal. Also hitting in a monstrous Philadelphia Phillies lineup and having no competition for the catching job, Carlos will have every opportunity to put up fantastic numbers.
Good Buys: Justin Masterson, Cleveland Indians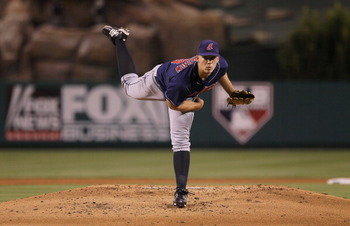 Jeff Gross/Getty Images
Justin Masterson has had a sensational start to the season as a part of the Cleveland Indians rotation.
Masterson, who has spent time as both a reliever and a starter, appears to have found his niche. So far this season, Justin has put up excellent numbers posting a 2-0 record, with a 1.35 ERA and has struck out nine batters. All nine of these strikeouts came in today's sensational start against the Seattle Mariners.
Justin has often gone unnoticed in fantasy baseball leagues but has always put up solid numbers. Masterson is currently owned by 15 percent of Yahoo! fantasy baseball owners, and that number will definitely go up after today. Also adding to Masterson's fantasy value, he is eligible as a relief pitcher due to time spent in the bullpen last year. Justin has always had the stuff, and this could be the year he really comes into his own, if you're smart, you will snatch him.
Brennan Boesch, Detroit Tigers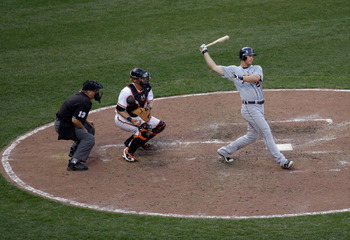 Rob Carr/Getty Images
Brennan Boesch had a terrific rookie campaign last season, emerging as one of the better young outfielders in baseball. So far this season, Brennan has really picked up where he left off as he has posted a .364 average, has hit one home run, has driven in five runs and has scored seven runs.
At the present time, Boesch is 24 percent owned in Yahoo! Fantasy Baseball, but if he continues to hit like he has, that number will certainly increase. Boesch has shown that he can be consistent with the bat and will have the opportunity to play everyday. Brennan's production should also increase from last year as he will have more opportunities to drive in runs with new additions like Victor Martinez in front of him in the lineup. I see no reason that Boesch cannot continue this success, and I see no reason why fantasy owners shouldn't have them on their team.
Miguel Olivo, Seattle Mariners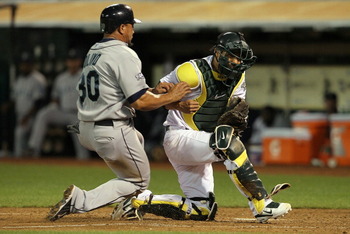 Justin Sullivan/Getty Images
Miguel Olivo had a fantastic year last season as a member of the Colorado Rockies.
Olivo put up solid production numbers and hit for a ton of power. In the offseason, Olivo signed with the Seattle Mariners, and his fantasy value dropped somewhat. At the start of the year, Olivo dealt with some minor injuries but is now totally healthy. So far this season, Olivo has hit an OK .250, with three runs batted in, scored three runs and has walked twice.
Now, those numbers aren't exactly sensational, but they are solid, and Olivo can keep that up for the remainder of the season. Miguel has a ton of power for a catcher and can hit 20+ home runs as well as drive in quite a few runs. Olivo is presently 12 percent owned in Yahoo! Fantasy Baseball leagues and is widely available for anyone who needs help at the catching position.
Coco Crisp, Oakland Athletics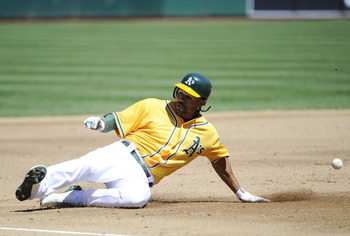 Thearon W. Henderson/Getty Images
This offseason, the Oakland Athletics dealt away speedy center fielder Rajai Davis to the Toronto Blue Jays, essentially giving Coco Crisp the everyday job in center.
And so far, Coco has been solid posting a .265 average, with a run batted in, five runs scored and has stolen four bases. Crisp has always been relatively consistent and possesses quite a bit of fantasy value.
Coco Crisp is currently 43 percent owned in Yahoo! Fantasy Baseball leagues and won't be around for much longer. Crisp's value comes first with the stolen base as he has the speed and potential to steal 40-50 bases if he has consistent playing time, which it appears he will get. He should probably hit around .280 and will score enough runs to satisfy fantasy owners.
Maicer Izturis, Los Angeles Angels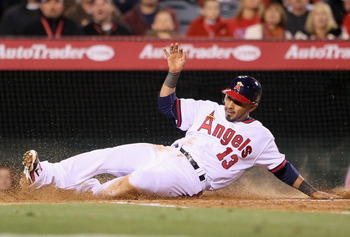 Jeff Gross/Getty Images
Maicer Izturis has been given significant playing time this season due to injuries like that of Erick Aybar.
And Izturis has filled in beautifully, hitting a robust .361, with a home run, five runs batted in, four runs scored and two stolen bases. Not only are the numbers sensational, but Izturis also possesses tremendous fantasy value with his versatility. Maicer is fantasy eligible at second base, third base and at shortstop. All of which are positions fantasy owners sometimes have problems filling.
Maicer is currently 25 percent owned in Yahoo! Fantasy Baseball, and if he continues to hit like he has, that number will likely increase dramatically. Even when Erick Aybar returns to the lineup, Izturis will still be given consistent playing time with the Angels.
Izturis is a solid addition for any and every fantasy team.
Worth a Look: Travis Hafner, Cleveland Indians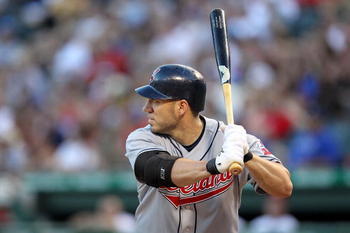 Ronald Martinez/Getty Images
Don't look now, but could Pronk be back?
After putting up ridiculous power and production numbers for several years, Hafner hasn't been the same hitter since 2007. I have some ideas as to why this may be, but the most obvious one is injuries which have plagued him. Pronk has been unable to play many games at all in the past couple years and has never quite gotten back into the swing of things.
This year though, it appears Hafner may be set to rebound from four relatively horrendous years. So far this season, Pronk is hitting .370, with two home runs, seven runs batted in and has scored seven runs. This is extremely encouraging for Hafner who has never really been a strong starter.
Hafner is only 22 percent owned in Yahoo! and is only too ready to be added, but the only problem with Hafner is that he is only eligible for the utility role. Either way though, it wouldn't be a bad idea to stash him away on your bench in case he keeps this up.
Freddy Sanchez, San Francisco Giants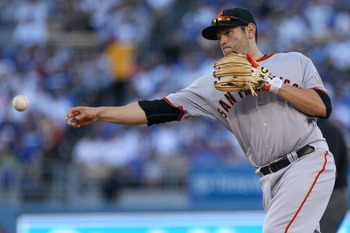 Jeff Gross/Getty Images
Freddy Sanchez has always been a consistent hitter over the duration of his career.
And this year has been no exception as Sanchez has hit .290, with a home run, four runs batted in, five runs scored and has walked five times. Not ridiculous numbers by any means, but solid all-around numbers that Freddy can almost certainly keep up. At the moment, Sanchez is 32 percent owned in fantasy baseball leagues and should still be available in yours. If he continues to get the playing time, Sanchez will be a solid fantasy addition at a weak position.
Jeff Francis, Kansas City Royals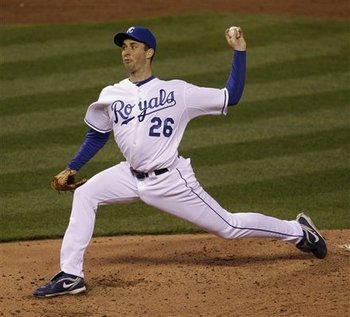 Jeff Francis was once one of the more solid starting pitchers in the National League.
Unfortunately for the Canadian left-hander, arm troubles have plagued him for quite awhile and have left him unable to regain his "mojo." After departing from the Colorado Rockies who he had spent his whole career with, Francis was given a chance with the Kansas City Royals. And so far, that signing has looked like an absolute steal.
Francis has posted sensational numbers through two starts with the Royals, having not won or lost a game but has posted a 1.98 ERA and has struck out eight batters. Jeff is currently only 6 percent owned in Yahoo! as fantasy owners are still hesitant to put faith in him.
Francis is without a doubt a good pitcher, but injury concerns always loom, and playing with the Kansas City Royals doesn't exactly inspire confidence. However, it would be wise to monitor Francis for awhile and see if his success continues through his next start, if it does, pick him up.
Nick Hundley, San Diego Padres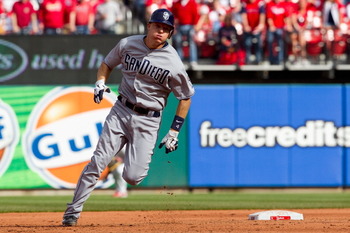 Dilip Vishwanat/Getty Images
Nick Hundley earned the starting catching job out of spring training this year, and so far, he has not disappointed the San Diego Padres. As it stands, he is hitting an absolutely ridiculous .435, has hit two home runs, driven in seven runs and has scored three runs.
Like most on this list, this success is unlikely to continue especially considering that he plays for the light hitting San Diego Padres. He is 11 percent owned in Yahoo! Fantasy Baseball leagues and probably won't be going anywhere anytime soon. Either way, he is still someone to keep an eye on especially because he is a catcher.
Ben Francisco, Philadelphia Phillies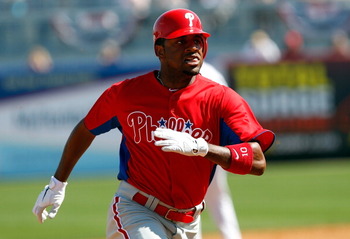 J. Meric/Getty Images
Ben Francisco has always had a lot of talent, but it has never really all come together for him.
This year though, due to the departure of Jayson Werth and the injury to Domonic Brown, Francisco has received significant playing time and has thrived. So far, Ben has hit an excellent .333, two home runs, seven runs batted in, seven runs scored and one stolen base.
I do not expect Francisco to keep up these phenomenal all-around numbers. However, at 43 percent owned, there may not be much more time to ponder snatching up Ben. Francisco is certainly worth a look, but if you miss out on him, it is not the end of the world as this may not last long.
Keep Reading