WWE News: Will The Undertaker Make It To Wrestlemania 28?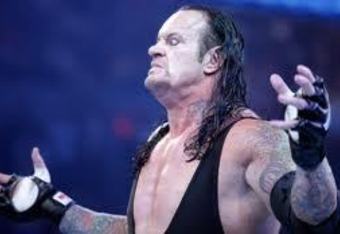 Will The Undertaker Stay Healthy Enough To Work One More Match At Wrestlemania 28?
The Undertaker has truly been one of the greatest WWE creations of all-time. He is a gimmick character that has managed to last 20 years at the top without ever really going through many drastic changes. He did remake himself as the American Bad A$$ several years ago, but besides that he has always been The Dead Man.
Unfortunately, Undertaker's career is winding down and everyone knows it. The question has always been how much longer he will be able to go. Despite those questions he, along with Triple H, saved a lackluster Wrestlemania with a brilliant match, and he extended The Streak to 19-0.
But can he get it to 20-0 before his time runs out?
From WrestlingNewsWorld.com:
Undertaker told friends close to him prior to last night's match he would at least like to go one more year, obviously giving the streak a chance to go 20-0. I'm told it really depends on how Undertaker bounces back from the match last night where his beat-up body clearly took a beating. Undertaker has problems with his knees, back and permanent damage to his rotator cuff that required surgery last year.
Right now, everything seems to be pointing to a rematch between him and Triple H at Wrestlemania 28. That's a year away and a lot can change, but if he were able to make it to that event, I would suspect that will be the last match of his career.
Given the damage to Undertaker's body, he can't work before next Wrestlemania. It's just too risky a proposition for him if he is intent on getting The Streak to 20-0.
Smackdown won't be the same without him for a full year, but it may give them incentive to start really pushing some of the other guys who may not have had a chance if Undertaker were on the roster full-time.
Related Story: 10 Things We Learned From Undertaker And Triple H At Wrestlemania 27
Most recent updates:
This article is
What is the duplicate article?
Why is this article offensive?
Where is this article plagiarized from?
Why is this article poorly edited?