WWE News: What Will Be The Fate Of WWE's Now-Cancelled "Superstars" Show?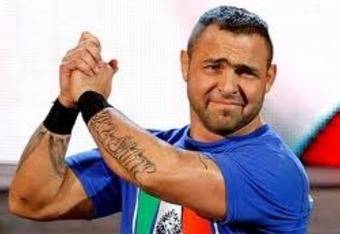 WWE "Superstars" Will Live On In A Similar Vein As NXT - Via The Internet
Thursday night marked the end of a very short, very unmemorable run of television as WWE Superstars aired for the last time of WGN. The main event was an epic battle between Ted DiBiase, Jr. and Santino Marella. For the record, Marella won with the Cobra, so it pretty much sucks to be DiBiase right now.
But with the television show being cancelled, many outlets reported that the show would probably still live on via the internet, a la NXT, and give some of the lesser known guys work while they continue to fulfill their contracts in international markets.
Now, there is confirmation of this story from Mike Johnson of PWInsider.com.
"With WWE Superstars having aired its final episode on WGN America, the plan is to continue to air the series internationally and via YouTube.com. There are no plans to change the content for the series."
The show was doomed to fail from the beginning because they never put any of their stars on the show, I think the biggest name they ever had on was Christian, and there was never any advertising for it once they got past the first episode.
They do make money from airing the show in international markets, but is it worth it to keep paying a bunch of guys who really don't mean anything to the roster?
I don't want to anyone to get fired simply because there isn't a spot for them on the roster, but I honestly doubt that the amount of money that they will make is really going to be that substantial to keep a lot of these guys on board.
Plus, it's just one more hour of mindless television that the creative team has to come up with instead of focusing all their attention on the shows people actually watch.
I have never watched an episode of "Superstars," but I can't imagine it will be missed.
I throw it you, loyal readers. Will you watch "Superstars" on YouTube? Do you even watch NXT? Did you know these shows were still on?
Related Story: Is John Morrison Killing His Own Potential Push?
Most recent updates:
This article is
What is the duplicate article?
Why is this article offensive?
Where is this article plagiarized from?
Why is this article poorly edited?