2011 Masters Live Blog: Day 2 Leaderboard Scores and Results at Augusta National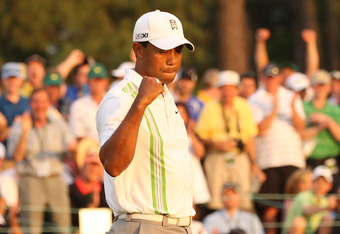 Andrew Redington/Getty Images
Welcome, everyone, to the 2011 Masters Day Two live blog featuring updates from Bleacher Report contributor Gary Burzell.

Join me for the next few hours as I talk about today's action during the second round of the 75th Masters from Augusta National. I'll keep you informed on who the leaders are, who has made the best shots of the day, my thoughts on today's round and any other fun Masters-related trivia I can think of.

Alvaro Quiros and Rory McIlroy finished tied for first after first round of the 2011 Masters at 7-under par.

Tiger Woods and Phil Mickelson are both still in the hunt after the first round as well.

Live video coverage of Amen Corner from masters.com begins at 10:45 a.m. eastern time (7:45 a.m. on the west coast), and coverage from holes 15 and 16 begins at 11:45 a.m.

First-round television coverage begins at 3:00 p.m. eastern time on ESPN (noon on the west coast).
Read my thoughts on how Tiger will do this weekend at the Masters:

Masters 2011: There's a Tiger Roaming the Grounds of Augusta National
FYI for Saturday:
Saturday tee times
Starting time (ET), players
10:35 a.m.: Ernie Els
10:45 a.m.: Jeff Overton, Aaron Baddeley
10:55 a.m.: Steve Marino, Camilo Villegas
11:05 a.m.: Kyung-Tae Kim, Hideki Matsuyama
11:15 a.m.: Nick Watney, Bill Haas
11:25 a.m.: Edoardo Molinari, Justin Rose
11:35 a.m.: Miguel Angel Jimenez, Bubba Watson
11:45 a.m.: Martin Laird, Matt Kuchar
11:55 a.m.: Alexander Cejka, Ryan Palmer
12:05 p.m.: Ryan Moore, Ian Poulter
12:15 p.m.: Robert Karlsson, Charley Hoffman
12:25 p.m.: Bo Van Pelt, Ryo Ishikawa
12:35 p.m.: Dustin Johnson, Adam Scott
12:55 p.m.: Phil Mickelson, Gary Woodland
1:05 p.m.: Steve Stricker, Paul Casey
1:15 p.m.: David Toms, Trevor Immelman
1:25 p.m.: Sergio Garcia, Angel Cabrera
1:35 p.m.: Ross Fisher, Brandt Snedeker
1:45 p.m.: Luke Donald, Jim Furyk
1:55 p.m.: Lee Westwood, Charl Schwartzel
2:05 p.m.: Fred Couples, Rickie Fowler
2:15 p.m.: Y.E. Yang, Ricky Barnes
2:25 p.m.: Geoff Ogilvy, Alvaro Quiros
2:35 p.m.: K.J. Choi, Tiger Woods
2:45 p.m.: Rory McIlroy, Jason Day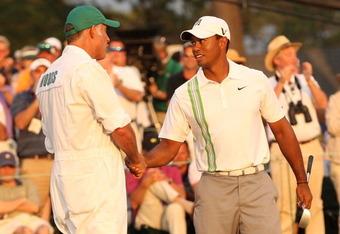 Rory McIlroy is the leader of the Masters, but Tiger Woods is getting all the attention.
After a rather sluggish start to his second round, Tiger Woods had three straight birdies at the turn and you could tell something was about to happen.
Woods ended up with a 6-under 66 on Friday—and Woods is just three strokes behind Rory McIlroy at the Masters.
The 66 Friday was his best round at Augusta National since he won in 2005.
Woods made nine birdies on Friday, including one final one on 18. Tiger's drive found the right rough and was in a very awkward location for his approach shot to the green.
But Woods stuck his approach shot right of the flag about 10 feet away. He rolled the putt in for a birdie,—giving patented fist pump we have all come to know as the ball dropped into the cup.
Will Rory McIlroy or the other young guns be able to turn Tiger away?
Will Tiger be able to put together four good round of golf in a row?
Time will tell.
Leaving for work, Tiger on the tee at 18 hits it to the right first cut.
Will update and give final thoughts in a bit ...
Nope, but only 4 behind the leader and he has two holes left to play. Plenty of golf left this weekend.
On the par-3 16th at Augusta, Tiger Woods just nailed his tee shot. Another birdie???
Tiger Woods goes to 6-under with a birdie on 15.
I can't help but think if he keeps this up it will affect the young guns over the weekend.
Can you say pressure?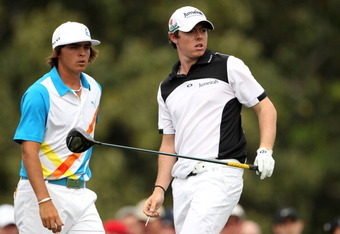 McIlroy in at 10-under, Jason Day in at 8-under. Two young guns that seem to be saying 'it is my time.'

Will they be able to handle the pressure of the weekend at Augusta? Time will tell.

Fred Couples 'the old' man of the group in at 5-under. And yes I would be happy to see him win of the young guns can't handle the pressure. But I'm not rooting against the kids. If one of them wins, good for them.

Tiger still on the course at 4-under.
Ernie Els still on the course on 15 right at the cut line at one-over.
This may be the Masters that will be remembered as the week that several young guns proved they belonged at Augusta ...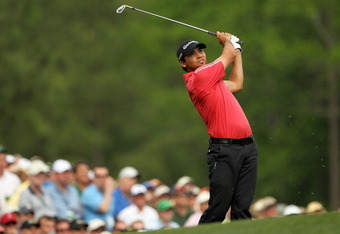 Jason Day rolls in a very fast tricky putt for a birdie on 16 to go 7-under. A really fast downhill putt that could have been a bogie if he doesn't give it the perfect speed.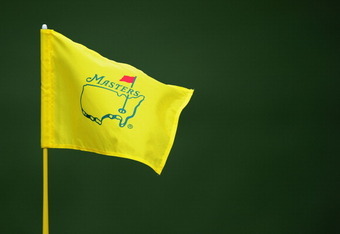 I think anyone who is at 3-under or better will have a chance in the Masters. Well not if Rory McIlroy keeps playing like he has so far, but it is the Masters and he is young. I will be surprised if he doesn't have a problem with the nerves by tomorrow.

If that happens anyone in the 3-under or better crowd can play well and catch him.

Of course I could be completely wrong and McIlroy will end up at 18-under or something.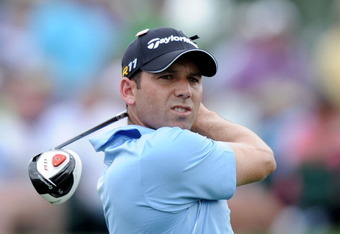 Tiger hits a really, really bad birdie putt on 11 ... but makes the tricky par putt to stay at 3-under.

Sergio Garcia now 4-under after the 10th.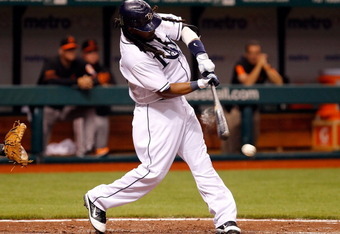 In non golf related news, Manny Ramirez to retire, MLB says and it is drug related. Boy that is a shocker. :=)
Three straight birdies for Woods, now at 3-under. And yes, he has that look ...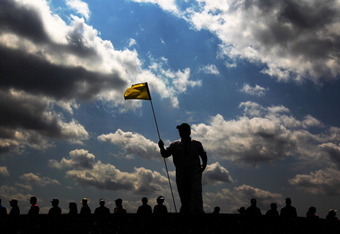 My thoughts on Tiger Woods ...
Another thought on Tiger being a factor if he can get to 4 or 5-under. Imagine Rory McIlroy, 22-years-old, starting the third round of the Masters knowing Tiger Woods is playing well and only 5 shots back. Now that would be pressure for the young man.

And to make it clear I have never been a huge Tiger Woods fan. Yes I thought he was a great player, but I just couldn't really cheer him on.

Why you might ask?

Because of his behavior ON the golf course, not OFF.

Well my dad taught me to play golf and really stressed proper behavior on the golf course. No swearing, no throwing clubs and things like that.

I have always thought Tiger needed to cut the swearing and club throwing out of his game.

Yes, every golfer will mutter a bad word here and there. I even heard Phil Mickelson saying something about ships and trucks during the first round. But the loud out-of-control outbursts that Woods sometimes has really bothered me.

I know that is how he is, and some say it is because he is so competitive, but they all are competitive. No excuse for that behavior in my opinion.

But I do appreciate good golf, and Tiger has given us lots of that.

And so far his behavior at the Masters has been good this year, and I actually wouldn't mind seeing him win. While it has been his own fault, he has been through a lot the last couple years and him playing good is good for the game of golf.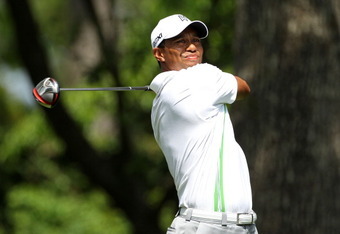 Tiger Woods now 2-under after a birdie on nine. Last couple holes he seems to have that 'look' he gets when it is starting to click. If he could get to say 4-under or better he will be a factor over the weekend.
Rory McIlroy still hitting fairways off the tee and looking good.
Rory McIlroy back to 10-under with birdie on 13. He just missed the eagle putt.
Rory McIlroy misses long par putt on the par-3 12th hole to go back to 9-under.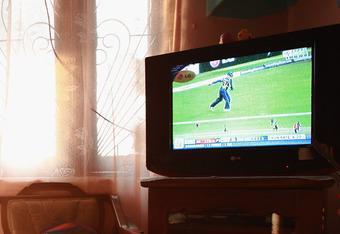 Commercial just now with Joe Ford, Vice Chairman of Augusta National says they are pleased to continue tradition minimal commercial interruption with 56 minutes of every hour showing golf.

One problem I usually have with PGA golf on TV today is there are just way too many commercials. On most days it is maybe 60/50, meaning about 35 minutes of golf each hour with commercials taking up the rest. Sometimes it is even worse.

In most sports commercials come during time outs, between innings or whatever. The golf telecasts don't have that structure and they just go to commercial way too often.
Quiros in at 6-under even with a double-bogie on 12. He is in a good place to start the weekend.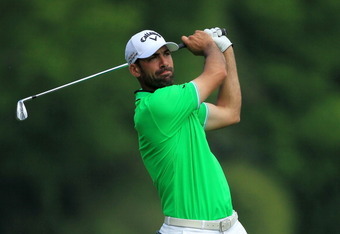 Jhonattan Vegas, Gary Woodland and Alvaro Quiros all put second shots on 18 within a couple feet. Wow!
Phil Mickelson finishes at 2-under. Unless the field comes back to him and he makes a charge he will be putting a green jacket on someone else on Sunday.
Rory McIlroy goes left off the tee on 11 but hits a tree and comes back out into the fairway. Hopefully going left is not a sign the pressure is starting to eat at him.
Geoff Ogilvy says the Masters is, "A pretty hopped-up tournament."
That is putting it mildly I think.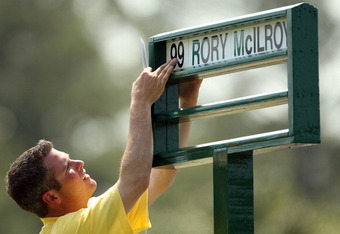 Rory McIlroy now 10-under for the tournament after the front nine of the second round of the 2011 Masters.

While it is great to see the kid where he is, history tells us the pressure of leading the Masters can get to anyone, especially a 22-year-old.

Will the pressure get to McIlroy, or will he show he has what it takes to be a major champion by taking the green jacket on Sunday?

Time will tell.

So far McIlroy has been hitting fairways consistently; if nerves do start to get to him I expect that will be the first place we will notice. If he starts going left or right and getting into trouble off the tee things will start to go south for McIlroy.

So far he is doing very well, and I say good for him.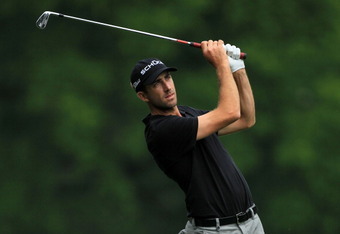 Geoff Ogilvy making a little run today, he is at 6-under after 15, 3-under for the day.

Rory McIlroy is still 9-under through 8 today, 2-under for the day.

Tiger Woods is even par, one over for the day.

Mickelson still at 2-under, even par for the day.
This article is
What is the duplicate article?
Why is this article offensive?
Where is this article plagiarized from?
Why is this article poorly edited?