2011 NFL Draft: Wanna Be an NFL Superstar? IMG Academies Can Show You How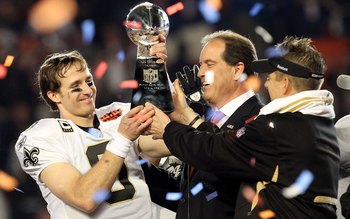 Ronald Martinez/Getty Images
As the NFL Draft approaches, many young athletes will achieve their dreams. Whether they are in New York sitting in the green room or at home with their friends and family, these young athletes are waiting for the phone to ring.
They're waiting for that phone call that they've worked their entire football lives for. The call that will change their lives and make their dreams a reality. Each player picks up the phone with a smile on their face and a nervous "Hello."
Hearing the head coach welcome you to the team and letting you know that their NFL franchise is about to make you the next selection is a moment that words cannot describe. Your people around you cheer, your heart beats faster and everything slows down.
You are now officially part of an NFL team. Getting to this moment takes a lot of dedication, hard work and athletic ability. Thousands work hard to get that phone call, but only a couple hundred actually get selected.
In this competitive environment today, athletes need to find an edge. IMG Academies in Bradenton, Florida has been providing athletes an edge for over 30 years.
They have an impressive resume that has produced 131 All Stars, 63 MVP Awards, 22 World Championships, five National Titles, two Heisman Trophies, 889 Tournaments, 107 Major Championships and 11 Olympic Medals.
I was able to speak with the director of IMG Performance Institute, Trevor Moawad, and ask him about IMG and what athletes need to do so they can one day get that special phone call.
What Is IMG Performance Institute?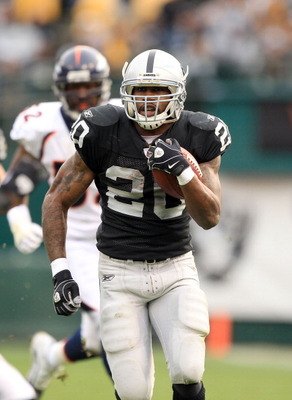 Ezra Shaw/Getty Images
B/R: Trevor, tell us a little bit about IMG Performance Institute?
Trevor Moawad: Well, the IMG Performance Institute was put into play in the early 90's. The Academy was originally put into play in 1978. It was a unique environment where kids could go to school half day and play tennis half day. Over the years, as we've expanded in a variety of different sports, we realized that we need to do more than just train athletes on the court or on the field. So we developed IMG Performance Institute as a vehicle to help athletes develop athletically,develop their character and develop their career path outside of the sport. So that's the mental aspect, the physical aspect, the nutritional aspect and all those elements.
B/R: What should athletes expect when they do come to your facilities?
Moawad: We want to maximize the development of the athlete in the time that he or she is at IMG. So the athlete needs to understand that the training is going to be very comprehensive. Our performance staff ,in addition to our coaches, is over 50 employees. That's nine full time mental coaches, three full time media and communication coaches, six massage therapists, five athletic trainers, three physical therapists, 11 strength and conditioning coaches and two vision specialists. It's really a comprehensive staff, so that is why the training is very comprehensive.
Who Has Been to IMG?
Otto Greule Jr/Getty Images
B/R: What athletes have attended IMG?
Moawad: We were actually one of the first facilities to start training athletes for the NFL Combine. Over the years we've had Eli Manning, Tony Romo, Drew Brees, LaDainian Tomlinson, Darren McFadden and many other athletes.
B/R: What about athletes outside of football?
Moawad: We've had Derek Jeter, Venus and Serena Williams, Maria Sharapova, Nomar Garciaparra, Robby Alomar, Gary Sheffield, Freddy Adu, Jozy Altidore, the US and Canadian National teams. We are a 400 acre facility, so we deal with many superstars and athletes that want to be superstars.
Different Training Methods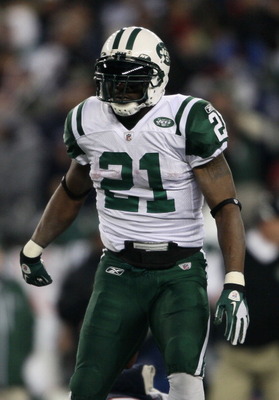 Elsa/Getty Images
B/R: Trevor, what role do you play for IMG?
Moawad: Well the coaches for each sport teach technique and the sport. As the director of performance my job is to manage and oversee all the areas outside of direct sport training. I handle the strength, conditioning, speed, the mental and the nutrition aspect of an athlete. I actually work a lot with the sports psychology or mental conditioning aspect of the game. I work with schools like, Alabama, Florida State, Texas and I also work with the Jacksonville Jaguars. I travel on the weekends as a consultant for many of these teams helping them build their support structure.
B/R: Why do you feel it's important to train players beyond the physical aspect of the game?
Moawad: Because I feel that performance means much more than just the physical element. I think the NFL is leaps and bounds ahead of the other sports when it comes to evaluating athletes. They put a combine into place, which is a three and a half day event, but a lot of the event has nothing to do with anything physical. So I think that tells you that the elements of the game are more than just physical. Everything an athlete does is connected. The way they think, the things they eat, the way that they train, and the way they recover from training. All of those elements are extremely important when it comes to being successful. There are a lot of similar traits in successful athletes and people, and a lot of it isn't just physical. Is physical ability important? Yes, there is no question about it, but I don't think it's the defining factor for most successful athletes.
Mental Conditioning and Vision Training?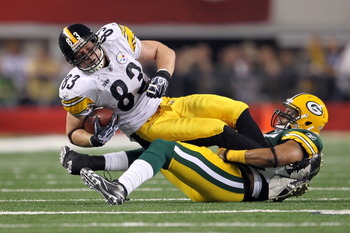 Jamie Squire/Getty Images
B/R: What exactly is Mental Conditioning?
Moawad: We feel that you have to condition yourself mentally just like you would condition yourself physically. So you work on attitude, self talk, setting goals and just getting better. Just because we work on mental conditioning doesn't mean that person is lacking anything, but it means they are getting better and stronger mentally. Mental conditioning is focusing on the aspects of awareness, personal goals, time management and just studying what successful people do and how you can apply that to what you do.
B/R: Tell me about the vision training that you do with your athletes.
Moawad: One of the things that is clear is that the eyes are no different than the body. You can train your eyes just like you train your mind and your body. The eyes go up and down. Left and right and near and far. We saw what West Point was doing, and they had a phenomenal program in place for their cadets. So we invested in state of the art technology to train our athletes called Eye Vision. We wanted to make sure we could train all our athletes and make their eyes stronger. The NFL does an extensive test on an athletes' eyes. So we wanted to make sure our athletes would be ready.
Challenges for NFL Prospects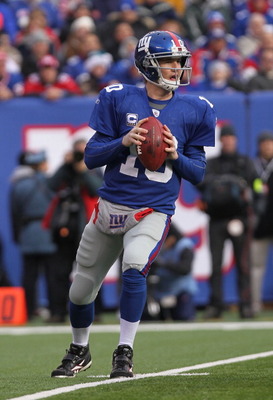 Nick Laham/Getty Images
B/R: What challenges do prospects face that are trying to become a part of the NFL?
Moawad: Well, they face a variety of challenges. There are so many different things that teams and scouts look at. You don't just get tested physically. You have to be able to handle the interviews, the tests they give you and many other things. You have to be ready to dominate you position drills and be the best in all aspects of the game. You have to be able to communicate well. You have to be mentally ready and physically ready.
B/R: Anything else you would like to add about IMG Performance Institute and what you do for athletes?
Moawad: We have a full time staff of over 50 people, and we have thousands of athletes that come to our facilities. Some of the athletes live and go to school here to get better. My staff can fully to focus on football players or other athletes. I don't have to bring anyone in to coach because of this world class staff, and we are able to give the type of training 365 days a year. The number one thing an athlete gets when they leave our program is experience and they'll be ready for the next level. When athletes leave our facilities, they'll know what to expect from interviews, drills and anything else that comes their way.
B/R: Thanks, Trevor.
Don't forget to check out IMG Performance Institute.
If you love the NFL, follow me on Twitter: Click Here
Keep Reading