2011 NBA Draft: Jimmer Fredette and the Top Seniors in the Draft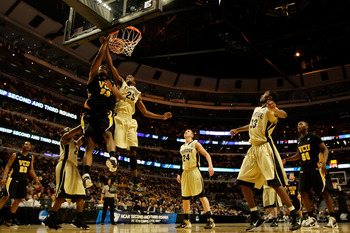 Jamie Squire/Getty Images
For the next three weeks, the basketball world will be focused on which underclassmen will be entering the draft process, and then ultimately those who hire an agent and are eligible to be drafted in June.
Because of this, many people will be forgetting about the guys who are forced into the draft, regardless of whether they'll be drafted or not: the seniors.
The recent trend of numerously talented players leaving early, rather than staying all four years, has diluted many senior classes. Keep in mind that NBA stars such as Derrick Rose, Kevin Love, Blake Griffin and Eric Gordon would be seniors.
However, there are still a batch of guys who stayed the full four years and are viewed as first round picks. These five are ones that have the best of chance of receiving a guaranteed contract at this stage of the draft process.
Honorable Mention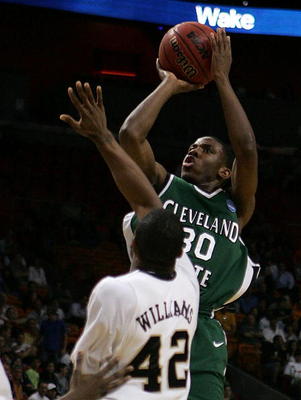 Marc Serota/Getty Images
Here are some names you probably won't hear called in the first round, but will either be drafted in the second round or find their way onto an NBA roster sooner rather than later:
Norris Cole, Cleveland State
Keith Benson, Oakland
Charles Jenkins, Hofstra
Demetri McCamey, Illinois
David Lighty, Ohio State
5. Kyle Singler
Streeter Lecka/Getty Images
For four years, Kyle Singler has been the face of Duke basketball, much like how J.J. Redick was before him.
While Singler's college career wasn't as filled with individual accomplishments as Redick, it certainly will be weird not seeing him in a Duke uniform next season.
As for the NBA, he's a projected late first round pick and will most likely play small forward. His lack of athleticism will hurt him against a lot of opponents, but he should be able to make up for it with his high IQ, solid skill set and consistent jump shot.
Singler is also a winner, and almost every coach in the NBA wants a guy like Singler on his roster, even if he rarely sees the floor. I don't expect him to ever become a consistent starter at the next level, but he should be in the league for quite some time.
4. JaJuan Johnson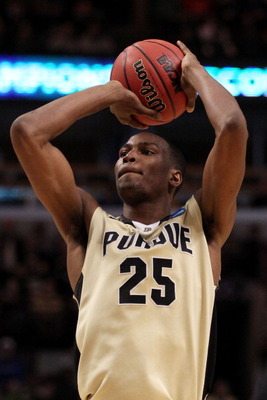 Jonathan Daniel/Getty Images
The best big man in the Big Ten not named Jared Sullinger was JaJuan Johnson. For four years at Purdue, Johnson was their first option down low, and eventually expanded his game to the point where he became a consistent shooter from out to 20 feet.
A big man that can shoot from the perimeter is becoming the standard in the NBA, with the gradual extinction that is becoming the back-to-the-basket center a la Shaq and Dwight Howard (even he now will shoot jumpers from ten feet).
Johnson's biggest problem is his lack of strength which will hurt him when he's down low trying to grab rebounds against bigger players.
If he's able to put on weight, he could end up being a solid starter at the next level, but like Singler, he's probably a late first round pick, meaning he'll be riding the bench for a few years on a good team.
3. Nolan Smith
Harry How/Getty Images
The second part of the best senior duo in the country arrives in the form of Nolan Smith. With so many underclassmen electing to return to school, Smith could sneak his way into the top 20, and possibly late lottery, if his work outs are exceptional.
Smith's athleticism isn't off the charts, but it's still good enough that he won't get outclassed by the guys he guards. At 6'2", Smith has the size of a point guard, but is more of a combo guard, which doesn't typically start at the next level.
Still, Smith showed that he could be an effective distributor when he had to be, as he led Duke in assists when Kyrie Irving went down for most of the season, so it's not impossible for Smith to ultimately develop into a point guard.
I think Smith would be a solid sixth man, or first guard that comes off the bench because of his competitiveness, basketball IQ and willingness to do what it takes to make his team better.
2. Jimmer Fredette
Streeter Lecka/Getty Images
Fredette was easily one of the most polarizing players in the country and will be a mid-first round pick, possibly reaching the lottery if a team falls in love with him (Utah).
The now former Cougar is being compared to Stephen Curry because of his unlimited range, defensive deficiency (though that's probably because he had to exert a ton of energy on offense) and background of being easily the best player on a team that made noise in the NCAA Tournament.
While I don't see him being as good as Curry, Fredette will definitely get an opportunity to start at the next level if he's able to play the point. If not, I could see him having a similar career to a Daniel Gibson or J.J. Redick, in that he will sit the bench for a few years before really getting an opportunity to make an impact in the Association.
1. Kenneth Faried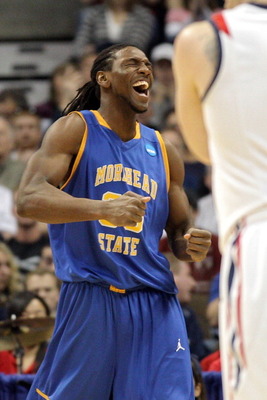 Justin Edmonds/Getty Images
Faried finally garnered substantial national attention following Morehead State's upset win over Louisville in the NCAA Tournament. He's the only senior that is likely to be drafted in the lottery, regardless of which underclassmen enter the draft.
His rebounding is better than anyone in years and is being compared to Dennis Rodman, who just so happens to be going into the Hall of Fame in 2011.
His offensive skills are not there, but at worst Faried will be a guy who can grab fifteen rebounds any game, play solid defense and hustle for loose balls. Every NBA team has at least one guy that does it for them, so I expect Faried to be in the league for as long as his body allows him.
If he figures it out offensively, he'll be a double-double machine much like Kevin Love. Not bad for a kid who was hardly recruited coming out of high school.
Keep Reading