The Wannabe Booker: Re-Booking John Cena's Career as the WWE Posterboy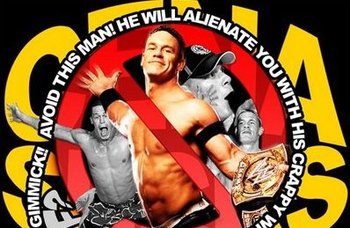 http://www.google.co.uk/imgres?imgurl=http://4.bp.blogspot.com/_vDOgkzLx3Ww/ST05z-iV10I/AAAAAAAAADc/1sd7wKnLTrc/s400/john-cena-sucks-hate-wallpaper-preview%252525255B1%252525255D.jpg&imgrefurl=http://psyctitice.blogspot.com/2011/05/wallpaper-john-cena.html&usg=__i1nRCDj9_PLxu_Y8K54Wzgfkaic=&h=320&w=400&sz=46&hl=en&start=0&zoom=1&tbnid=_0NTE5CWoUGchM:&tbnh=137&tbnw=172&ei=sCUWTrP_Gcuo8QPkxZj4Dw&prev=/search%3Fq%3Djohn%2Bcena%2Bhate%26hl%3Den%26biw%3D1280%26bih%3D709%26gbv%3D2%26tbm%3Disch&itbs=1&iact=hc&vpx=181&vpy=89&dur=5073&hovh=201&hovw=251&tx=114&ty=219&page=1&ndsp=28&ved=1t:429,r:0,s:0&biw=1280&bih=709
WARNING: I'M NOT LOOKING FOR A JOB WITH THE WWE OR TNA. I DON'T THINK I WOULD BE A BETTER BOOKER THAN ANYONE ALREADY WORKING IN THE WWE OR TNA. I'M A WRITER WHO LIKES TO FLEX HIS CREATIVE MUSCLES AND SEE JUST WHAT HE WOULD HAVE DONE IF HE HAD THE POWER.
Welcome to this third and very special John Cena themed edition of the Wannabe Booker. I previously attempted to rebook the WCW/WWF invasion and the fall-out of the recent Money in the Bank PPV (link to which is on the last page), but today, I will attempt to tackle a man who has polarized the modern wrestling audience.
I'm going to try and see if I could re-book John Cena's first two years as a main eventer after his first WWE championship win at Wrestlemania 21, month by month. I will then write a few slides detailing possible future plans for Cena after he "officially" becomes the WWE poster-boy.
I gave myself 30 minutes to plan out a rough guideline of two years worth of storylines and beyond. My job is not only to re-book Cena in a way that would make him the WWE's top draw and get him over with kids and female fans, as well as older fans, wrasslin' fans and more casual WWE watchers.
To do that, though, I will at first have to explain what I see as Cena's strengths and faults, the latter of which I will attempt to correct.
How successful will my strategy proved?
Why John Cena (However Much You Hate Him) Is a Successful Wrestler
http://www.google.co.uk/imgres?imgurl=http://www.ioffer.com/img/item/558/564/81/jnAB29hGawSNhLP.jpg&imgrefurl=http://www.ioffer.com/i/wwe-john-cena-wrestler-novelty-fun-money-55856481&usg=__of0Q02mNv1cecgHq_SiN4Mf_nks=&h=315&w=580&sz=55&hl=en&start=0&zoom=1&tbnid=dpYLkKvDPJrrXM:&tbnh=111&tbnw=205&ei=FSYWTujIO8eX8QPg2Pz-Dw&prev=/search%3Fq%3Djohn%2Bcena%2Bmoney%26hl%3Den%26biw%3D1280%26bih%3D666%26gbv%3D2%26tbm%3Disch&itbs=1&iact=rc&page=1&ndsp=15&ved=1t:429,r:0,s:0&tx=34&ty=34&biw=1280&bih=666
Despite deciding to re-book the beginning of John Cena's rise to the top, I don't hold anything against the man. While I do think his wrestling ability is repetitive and stale, his promo's blander than vanilla ice cream topped with a vanilla sauce and his gimmick being as flat as a piece of toilet paper; Cena draws money. Which ultimately is what wrestling and wrestling promotions need to survive.
The man has become the face of a new generation of wrestling known as sports entertainment. He sells T-shirts and DVD's and is perhaps this generation's Hogan, but he's also dedicated to wrestling.
If you haven't heard the Randy Orton interview, Cena is so dedicated to wrestling that he wrestled sick, which caused him to puke under the ring and even soil himself during a match...which he still finished.
The man is a company man who gives everything to WWE and wrestling. His passion for the business is unquestionable. So why do some members of the online wrestling collective and the WWE audience believes he is some kind of monster out to destroy wrestling?
Why It's OK to Hate Cena's Character and Not the Man
http://www.google.co.uk/imgres?imgurl=http://i222.photobucket.com/albums/dd79/number1kanefan/c12.jpg&imgrefurl=http://www.myspace.com/scotty2hotty17&usg=__R8qnFSeeU5NDZgFlg9obEGSJiX8=&h=400&w=320&sz=35&hl=en&start=0&zoom=0&tbnid=b0FV4CiXKVI6ZM:&tbnh=124&tbnw=99&ei=OSkWTpSJK8Oa8QO5k8Et&prev=/search%3Fq%3Djohn%2Bcena%2Bsucks%26hl%3Den%26biw%3D1280%26bih%3D666%26gbv%3D2%26tbm%3Disch&itbs=1&iact=hc&vpx=954&vpy=153&dur=207&hovh=124&hovw=99&tx=68&ty=35&page=1&ndsp=16&ved=1t:429,r:4,s:0&biw=1280&bih=666
For some, it's because he can't wrestle like a Steamboat or Flair. His promos feel scripted and forced. And after his rapper gimmick slowly turned into a superman gimmick, where he is invincible.
Fun for kids and families, but not for "wrestling" fans and some people above the age of 15 who perhaps want a wrestler at the top with more moves and substance.
His character, because of its blandness, is hard to, and the fact it's been shoved down fans throats constantly for so long doesn't help. The fact that this superman is constantly booked to win and never loses a match cleanly has also had an impact on his popularity. Even the real Superman fell victim at times to a piece of green rock every once in a while.
The other problem, as some fans see it, is that for Cena to be the big star, other wrestlers either get buried, neglected or lose credibility because of the way they are made to look against Cena.
This for some people forms the basis of the "Breakfast Club" conspiracy, which is based really on this idea that Cena is some kind of power mad control freak who with Orton and Triple H runs the WWE like a new version of the Kliq.
It's very much a situation where really you shouldn't hate the player, but hate the game.
Because ultimately, who keeps John Cena's character the way it is? Vince MacMahon, because it makes money. This doesn't excuse Cena's involvement in developing his character, especially given his position in the company, but he is not the man with 20-plus years of success in the business.
The bookers had the power to make Cena the top draw. However, they have failed to grab the attention and money of some fans. The failure might not be a financial one (at least in the short term), but is certainty a creatively one when given a lot of fans chant "Cena sucks" every night.
But what if Cena's character could have been developed better? Could it have been a creative success, as well as a finical success?
How I Plan to Improve and Re-Invent Cena's Character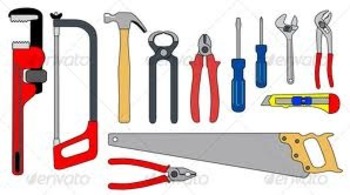 There are four main problems with John Cena's main event career that I want to address and correct throughout this exercise. It's all about hiding John's weaknesses and exaggerating his strengths
1. Cena the Robotic Superman: Cena lacks wrestling skills but that doesn't mean he can't work. I agree with Ric Flair, who said that Cena was really just missing some of the fundamental of wrestling. WWE has in part limited Cena's moveset and what he can do in ring.
As the booker, I would add spots into the matches where he could do something unexpected, technical or surprising to keep his style and moveset fresh. I'd also put him against opponents who can learn from and who can hide his weaknesses and also try to hide this in the storylines he's a part of.
As for his win-loss record, I think Cena can lose clean every now and then when justified. Even superheroes sometimes lose, and when Cena does lose, there is a reason behind it. Whether to help his storylines and character progress or to get someone else over. Cena's credibility isn't going to take a dive if he loses. At times, I have him lose in ways that give him more credibility and character.
2. Cena the Character and Personality: Cena's gimmick even before Wrestlemania 21 had lost its edge. However, he was still over on Smackdown!, and I would use that popularity to at first experiment with developing Cena's gimmick and character.
At the same time I'd start and keep Cena in storylines with opponents where Cena is always going to be the hero and where there would be something that Cena represents to keep the fans behind him.
3. Cena and Other Wrestlers: Cena will lose and lose cleanly, and when he does, it's for a reason. However, this is also for the reason that I don't see why you should only have a few top guys seeling PPVs. Why not invest in making other wrestlers into stars and make more money and create a plan B? This will be seen in my treatment of the Cena-Edge feud especially.
4. Cena and Storylines: Storylines will help get Cena over as a dynamic personality and hopefully add to PPV buyrates. A good or bad match means nothing without a good storyline to sell the PPV.
From Wrestlemania 21 to Judgement Day: Cena vs. JBL, No DQ.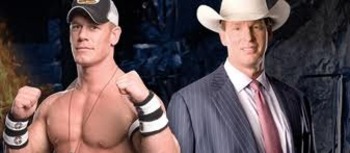 The first creative mistake the WWE made was switching Cena from Smackdown! to Raw at the wrong time. The Raw fans, although they cheered for him, probably didn't know too much about him as a character and star. Also considering how over Batista was and the way Cena was booked against Jericho, it's easy to see why some fans turned on him. Cena also had a loyal fan base on Smackdown!. That 's why, for me, Cena would stay on Smackdown! until Wrestlemania 22.
To prep Cena for Raw the entire Smackdown! rebound would focus on Cena's storylines as a sort of a propaganda tool to familiarize Raw audiences with Cena for when he switches brands.
First, after Wrestlemania, Cena would continue his feud with JBL, going for a few more months in order to give Cena time to look good with the belt and take advantage of their high profile feud.
The fans hated JBL then because of he is a rich, arrogant bully who uses dirty tactics to win. Cena represents not only the working-class blue collar boy who fulfilled his dream, but the working-class kid who stood up to face the rich bully and won.
The First Smackdown!, Cena's celebration interrupted by JBL who resorts to attacking Cena from behind. The next week, Cena faces JBL in a Wrestlemania rematch, which ends in a DQ after JBL's cabinet invade the ring and beats Cena into a bloody mess.
The next week, JBL brags about beating Cena down and challenges Cena to a No DQ match at Judgement Day. JBL just goes on about Cena winning being a fluke and Cena being a paper champion.
Cena's promo's would be at home healing from the beating, but basically on how he was bullied as a kid and JBL represents everything he hated about growing up and the world today.
At Judgement Day, have Cena wins a brutal match. JBL's Cabinet try to attack Cena at different intervals. Yet every time a Cabinet member goes for Cena, he hurts them by doing several cool spot like FU'ing Jordan through the announce table, ramming one of the Basham Brother's through the guardrail and trapping the othe in the ropes so he can't move.
Cena beats JBL with an FU and pins him by setting up a steel chair, sitting on it with his boots on JBL's exhausted body for the three count. A cocky pin for a semi-cocky wrestler.
Judgement Day Until the End of the Draft.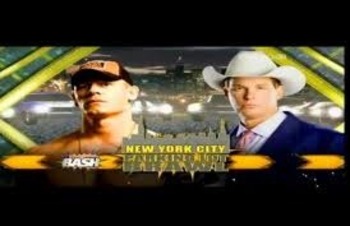 The next Smackdown! PPV would be the Great American. However, there also was the issue of the WWE Draft, which I deal with on the next slide.
There are 11 weeks between Judgement Day and the Great American Bash and enough time to have the the Cena/JBL feud heat up and end with a big blow off on Smackdown! My main event for the Great American Bash would have been very controversial.
On the first Smackdown, Cena comes out basking in the glory of beating JBL, replaying the tape over and over again. JBL comes out without his Cabinet. JBL wants another shot, and the two agree, with the intervention of Teddy Long to settle their feud in a three match series.
However, JBL doesn't want to face Cena in just normal matches. He says Cena took him at Judgement Day to a dark place and has awakened an even angrier Texan, the likes of which no one has ever seen before. He says he's even angrier and more pissed off than "Stone Cold" Steve Austin.
Over the space then of six weeks, they agree to three matches. First a streetfight, the following week; two weeks after that, a bar-room brawl match, and then finally, a steel cage match.
This overuse of gimmick matches may seem over the top, but the point is to establish Cena not only as a champion, but a guy who can take a beating, won't give up and feeds off the fans' energy. To some degree, building Cena up perhaps like Hogan in some ways, but the hardcore nature of these matches would hopefully help even diehard fans to make a real connection with Cena. Gimmick wise, Cena would also be slipping back into the role of a cocky white boy who raps.
In the meantime, by the end of the night, JBL steals the world title belt and declares himself the unofficial world champion.The following week in the first match, the streetfight, Cena wins thanks to pinning JBL after the headstrong bully, goes to hit Cena with the clothesline from hell, onto his limo, but Cena moves last minute. JBL would then lose by hitting the car to knock himself out.
Two weeks later in the bar-room brawl, JBL wins a tough match after spitting beer in Cena's face and hitting him with the WWE title. Throughout, I'd be emphasizing how this feud has gotten out of hand really fast and how both men have become obsessed with beating the hell out of each other.
In the final match, the steel cage match, Cena wins by escape to retain the WWE title. Cena cuts JBL open, but it only makes the Texan angrier and more brutal. JBL is passed the WWE title by Orlando Jordan and goes to hit Cena. Cena ducks and hits the FU. He climbs the cage with the cabinet beneath. Orlando grabs a chair, but from nowhere, Cena jumps from the cage onto the whole cabinet!
Post match Cena grabs a bag from Teddy Long on commentary and unveils his version of the pimped out WWE title, which we have all come to love and hate. Don't worry, though; it's only temporary.
The WWE Draft and the Great American Bash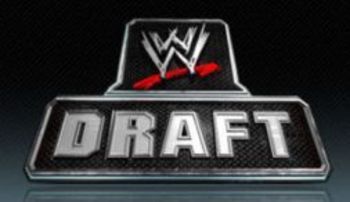 The Draft would take place over seven weeks with five major draft picks. The same format of the draft pick revealed during each brand's show would continue; however, both the first and last Raw and Smackdown! have two draft picks. The results would go as followed.
First week: To Raw: Eddie Guerrero and Carlito. To Smackdown!: Chris Beniot and Muhammed Hassan.
Week Three: To Raw: Rob Van Dam To Smackdown!: Randy Orton.
Week Five: To Raw: Big Show To Smackdown!: Shelton Benjamin.
Week Seven: To Raw: JBL, who has taken the old WWE title with him, which could be used for a storyline maybe. This is, however, after a last match on Smackdown! against Cena inside the steel cage. To Smackdown!: Christian.
Not a very exciting draft, but in-between each of the key weeks, talent would be trades between the brands and also have young, upcoming rookies making their debuts on either show as "free agents" with the GM's fighting over who signs who. Rookies like Bobby Lashley and Mr Kennedy.
As for who faces Cena at the Great American Bash...the main event would be "Champion Vs. Champion" as the WWE World Champion John Cena takes on the US Champion...Muhammed Hassan.
Muhammad Hassan: The Build Up and Character, Part 1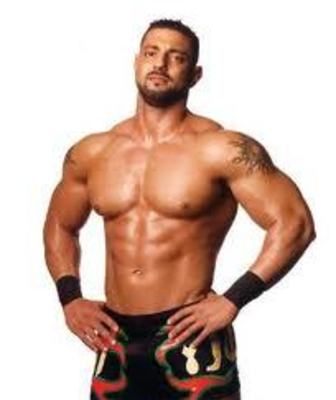 There's been a lot of chat within the IWC and on Bleacher Report recently about how great the Muhammad Hassan character was and how WWE missed an opportunity.
In reflection, Hassan was a good character, with the main problem being how he was portrayed on Smackdown! as a Muslim with extremist overtones, especially given the incident with the men in ski masks and the "sacrifice" of Davari.
The point of the Hassan character, at least at first, was to go against the stereotype and ideas which Americans had against Muslim people after 9/11. This would be something I would emphasise while trying to phase out the parts of his character which began to identify him with the extremist Muslim faith.
As soon as Haasan would be drafted onto Smackdown!, he would face Beniot after a heated confrontation between the two and win after spitting water in Beniot's face and hitting his finisher on him for the win.
The next week, Hassan would do an interview in ring and have beat a jobber like Funaki in a squash match.
The next week, the Undertaker challenges Hassan to a match, which becomes the main event of the show. The match would end when Smackdown's latest draft pick, Randy Orton, runs in and RKO's Undertaker when the ref is distracted. After Hassan makes the pin, he gets a steel chair and beats Undertaker to a pulp. Undertaker will now be out of action for a while.
In week four, Hassan would take on the Big Show and beat him this time thanks to an exposed turn buckle.
The week after that, Hassan would belittle Long in a backstage segment where he wants a title shot. Cena come in to talk to Long and comes face to face with Hassan for the first time. They stare at each other, but nothing happens.
In week six, before the JBL vs. Cena Steel Cage, Hassan comes to the ring and does a promo within the steel cage, just before the match on about how it feels to be an Arab American in this country and feel trapped.
Smackdown in week seven would be after JBL has been traded to Raw. Orlando Jordan would kick off the show talking of how he misses his boss and how it's the audiences fault he's gone when Hassan comes out and belittles him and wants a shot at his United States Championship.
Long comes out and won't book the match this week but makes the week after. In the meantime, someone wants to face Hassan...Booker T comes out. Booker T vs. Hassan happens in the main event with Hassan picking up the clean victory.
Hassan will face Orlando Jordan for the US championship next week.
Muhammad Hassan: The Build Up and Character, Part 2
In week eight, Teddy Long announces the Great American Tournament for the No. 1 contender-ship of the WWE Championship. Hassan is not named in the tournament and comes out and verbally assaults him and says he should already be the number one contender.
Long tells Hassan that with four weeks until the Great American Bash, he already has a number one contender due to a contractual obligation created last year when Kurt Angle was the Smackdown! General Manager. Long will reveal who it is later, but Hassan still has his US title match later.
Hassan beats Orlando Jordan clean for the United States title in the main event, with Cena on commentary watching.
Then out of the entrance way comes JBL's limo. He reveals that although on Raw, he had it put into a contract at last years GAB that since he is the "Great American Hero," he receives a main event slot on the PPV automatically and says it's time for Cena to bury this feud once and for all.
At the beginning of week nine, JBL talks about how they thought he had gone from Smackdown! and how he will take the WWE Championship to Raw. Hassan interrupts and says about how he hates JBL and what he stands for as an American. For the night, I would have JBL turn face as he protects America and what his country is and stands for.
This leads to JBL agreeing to put up his title shot against Cena on the line later in the evening. Hassan vs. JBL as the main event, with the winner facing Cena at GAB in the main event is made. Before the main event, I would even have JBL go to Cena, and like a face, say he respects him after all they have been through, but again, Hassan is a common enemy.
In the main event, JBL is on the verge of winning when Davari distracts him. JBL gives Davari his version of the powerbomb and plays to the crowd with it. But after, Hassan low blows JBL and hits his finisher for the win.
The next week, Hassan trash talks about America all night and tells everyone that at GAB he will be the first man to hold both the US title and the WWE championship at the same time, and talks about disrespecting the US title belt.
Cena comes down and they have a war of words. They agree to a one on one match later in the evening, non-title. In the main event, Cena goes for the FU on Hassan, but Hassan counters and turns it into a small package pin for the win. Cena can't believe it!
In the next and final week before the Great American Bash, Cena would hype up this match being about American principles and independence, and he will give it everything because he won't let Hassan win the title.
GAB '05: John Cena vs. Muhammad Hassan, Champion vs. Champion.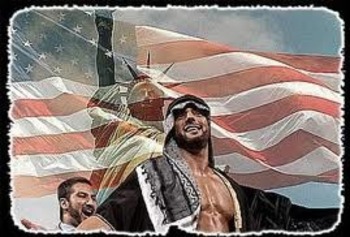 http://www.google.co.uk/imgres?imgurl=http://www.flixya.com/files-photo/d/e/e/deepbluee1993355.jpg&imgrefurl=http://www.flixya.com/photo/1993355/muhammad-hassan-wwe-ordered-WWE-to-keep-Muhammad-Hassan-off-the-broadcast&usg=__QNKLC7_INES6XSk2frDDp_P0GMg=&h=344&w=500&sz=69&hl=en&start=26&zoom=1&tbnid=72LleONb7I4EzM:&tbnh=126&tbnw=167&ei=BnEcTpmnKI-p8AOk49GCCA&prev=/search%3Fq%3Dmuhammad%2Bhassan%2Bwwe%26hl%3Den%26biw%3D1280%26bih%3D709%26gbv%3D2%26tbm%3Disch&itbs=1&iact=hc&vpx=314&vpy=353&dur=480&hovh=134&hovw=181&tx=124&ty=62&page=2&ndsp=26&ved=1t:429,r:1,s:26&biw=1280&bih=709
The only other important result on the PPV that will effect the rise of John Cena is the finals of the Great American Tournament. This has the Olympic gold medallist, Kurt Angle, take on a former US Marine, Bobby Lashley.
Bobby would be pushed in this match, but loses this to Angle due to being counted out, when during the tough match, both men go to the outside and Angle rams Lashley head first into the steel post and Bobby is unable to get back into the ring.
The main event: Champion vs. Champion: John Cena vs. Muhammad Hassan.
With his entrance, Cena would come out riding on top of a military car and being escorted by members of the armed forces, who stay at ringside. One of the army guys carries the American flag.
The match would be filled with a lot of back and forth action, with both men getting a good amount of offence. Near the middle, Davari tries to get involved by breaking a pin, but the army guys stop him, pull him out of the ring and beat him down. This leads to the ref ejecting everyone from ringside.
With the ref's back turned, Hassan grabs the American flag and breaks it over Cena's head. Yet Hassan can only get a two count from it! Cena battles back and takes control and sets up the FU, but Hassan reverses and throws Cena into the ring-post.
Later into the match, Hassan has Cena set up to do his own version of the FU, but the lights go down and the Undertaker's gong goes. The Deadman appears on screen and stares down Hassan, allowing Cena to fall to the ground. When Hassan turns around, Cena kicks him in the stomach, hits the FU and gets the win!
The PPV would end with Cena stood on the ropes, holding the American flag and leading a chant of "USA, USA."
Summerslam to No Mercy and Teasing Undertaker Feud.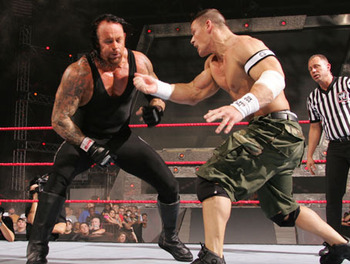 After the Great American Bash, Cena starts off the first Smackdown! in high spirits and celebrating. The commentators call him an "American Hero," but Kurt Angle comes out and tells Cena that he is nothing. He won a gold medal for his country and all Cena did was beat up a fat Texan and a whining Muslim.
This starts their feud, with Angle claiming that he represents the real American and that Cena and the audience have lost sight of what they are. This sets up John Cena vs. Kurt Angle for Summerslam.
Again, this puts Cena in the light of the hero, here to save the fans who are just like him, while he continuing to develop his character.
At the same time, Hassan V Undertaker is made for SummerSlam. At Summerslam, Undertaker would beat Hassan cleanly, and if the character was to be taken off TV, Undertaker would then afterwards would Tombstone Piledrive Hassan onto the entrance-way.
Elsewhere, Cena will beat Angle in the main event, defending his title in a competitive match, which I would have at the start, Cena out-wrestling Angle in mat-based wrestling.
After Summerslam, challengers for John Cena emerge in the form of Angle again, the Undertaker and Chris Beniot, which leads to a fatal four-way match at No Mercy.
Throughout this build-up, Cena would verbal talk trash about Angle and Beniot, but never really talk about or address the Undertaker.
At No Mercy: WWE Championship: John Cena vs. Chris Beniot vs. Kurt Angle vs. the Undertaker. Cena wins the match by pinning Angle again.
Throughout the match, it appears Cena does not want to face the Undertaker, and they don't make contact with one another.
Survivor Series and Undertaker Issues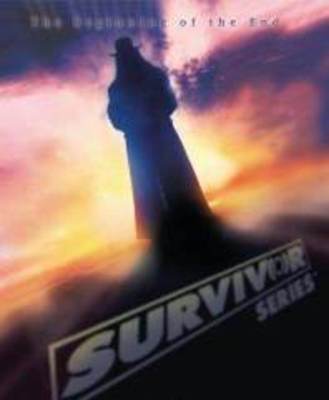 After No Mercy, the Raw vs. Smackdown! feud occurs, but Raw's team would be lead by the WWE World Heavyweight Champion, Batista, who alone with Eric Bischoff, keeps calling out Cena to lead Team Smackdown!.
At the same time, Undertaker makes an open challenge for John Cena at Survivor Series for the WWE Championship, and Randy Orton starts bugging Cena by highlighting how Cena is ducking the Deadman.
This leads to a dilemma where Teddy Long tells Cena he has to make a choice for Smackdown! and Survivor Series. He can either captain team Smackdown! and help protect the brand's reputation, or he can accept the Undertaker's challenge.This situation divides the locker-room, as well as the announcers.
On the one, stand up and face his counterpart on Raw, who is calling him out, or face the Undertaker, who some are saying he fears. This issue with the Undertaker is really to build Cena as someone who is human, and like all humans, has fears. Although, he has faced the Undertaker before, but not in this form, or with so much on the line.
Cena decides to lead team Smackdown after Batista attacks Teddy long and Batista bombs him through a table. Randy Orton again goes on the attack about Cena being a coward and he admits it. And he says about what this title means and about the history of the Undertaker. He doesn't want to lose it.
The Undertaker then comes out and Cena gives him a date for a few weeks time. He will "face his fears" and face the Undertaker, one-on-one for the WWE Championship. They shakehands and Undertaker faces Orton at Survivor Series in a Wrestlemania rematch.
At Survivor Series: Randy Orton beats the Undertaker thanks to some help from his dad, Cowboy Bob Orton.
Main Event: Team Raw (Batista, JBL, Big Show, Carlito and Chris Masters) Vs. Team Smackdown! (John Cena, Rey Mysterio, Chris Benoit, Bobby Lashley and Mr Kennedy)
Winners: Team Smackdown! In the end, it comes down the Batista and Big Show vs. Rey Mysterio and John Cena. Cena and Rey hit some double teams on Show and finish him with a 619 and FU combination. It then becomes Batista vs. Mysterio and Cena
Batista hits a Batista bomb on Cena and almost pins him, but Rey breaks the count. Rey rolls through on Batista bomb and turns it into a pin to get the win.
Post-match, Cena picks up Rey and celebrates as the night ends.
The Undertaker and Armageddon Build-Up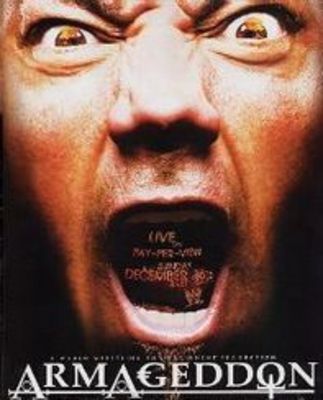 Of course, in this situation, Batista wouldn't be on the PPV poster.
After Survivor Series Smackdown builds up towards John Cena vs. the Undertaker. When the day comes, it's a tough match between the two, which ends in a double KO. The ref is taken out accidentally by the Underaker as he pulls back to hit Cena and Orton runs into the ring and RKO's both men. When the ref recovers, he counts to 10, and neither man can make the call.
Afterwards, Cena gets entered into the Undertaker/Orton feud. However, there is a rebellion with the young talent like Mr Anderson and Bobby Lashley, who want a shot at the WWE Championship.
Teddy Long announces at the same time, that he had a bet going with Eric Bischoff over the outcome of the Raw vs. Smackdown! match at Survivor Series. He told them if Raw won, they would have won John Cena's contract, hence why John had to be in the match. But since Smackdown! won, he announcers that for the first time ever at Armageddon, the first ever Smackdown! Elimination Chamber!
The match for Armageddon is made for the WWE Championship with John Cena defending his title against the Undertaker, Randy Orton, Bobby Lashley, Mr. Kennedy and Rey Mysterio.
In the build-up, a lot focuses on the nature of the match, but things develop between Cena and Undertaker, with the two looking to settle things in the match. At the same, Rey Mysterio is on the rise and looking for his first taste of World Championship gold.
Cena himself tells the audience he's scared because he's never faced such a structure and so many men.
Armageddon and How John Cena Loses His First WWE Championship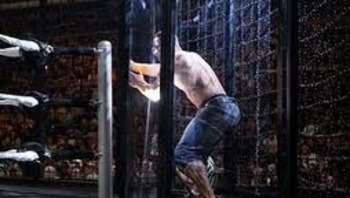 Armageddon: the first ever Smackdown! Elimination Chamber for the WWE Championship:
John Cena (C) vs. The Undertaker vs. Randy Orton vs. Bobby Lashley vs. Mr Kennedy vs. Rey Mysterio.
And none of these men win it.
Orton is eliminated first by the Undertaker at 8:12.
Rey Mysterio then eliminates Bobby Lashley after a seated senton from the top of one of the chamber's pods around 13 minutes.
Mr. Kennedy then eliminates Rey Mysterio by low blowing him after the previous move and hitting his finisher on Rey.
John Cena eliminates Mr Kennedy after an FU.
It comes down to the Undertaker vs. John Cena, one-on-one, both men go to shake hands before locking up, but then, Edge's music hits!
Edge comes out with Eric Bischoff, Lita and the Money in the Bank briefcase. Teddy Long comes out, while Undertaker and Cena stand back staring, not knowing what's going on. Bischoff explains Edge's contact means he can have a title shot, anywhere, at any time, against any world champion.
Long has no choice but to let Edge into the match. Edge goes into a pod straight away with his briefcase, but straight away, Undertaker and John Cena target it and break in and beat down Edge!
Near the 20-minute mark, Undertaker and Cena are going at it, but Edge hits Undertaker with a spear and makes the pin as Cena waits and then attacks Edge.
Cena struggles to fight the fresh Edge. On the outside steel, Cena goes high-risk from the ropes and goes for a top rope bulldog on Edge, but Edge ducks and Cena crashes and burns.
Edge pins him to win the title and the first ever, Smackdown! Elimination Chamber.
Fall out with Edge, Smackdown! and Cena/Undertaker.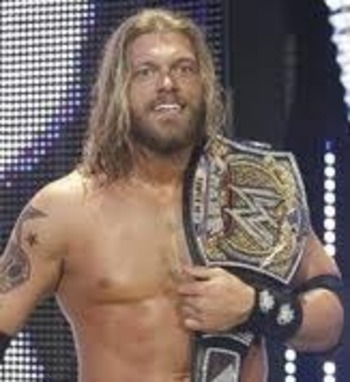 What happened at Armageddon was a mixture of several things. One, surprise the audience and keep them guessing.
Two, start pushing Edge as a top main eventer and cementing his status as the ultimate opportunist by cashing in his contract.
Three, making Edge a credible champion by beating Cena in what was a sort of fair way while still keeping Cena on top by giving him an excuse to lose and not damage his character or creditability.
Four, start what will be a long term feud for both men and what will help cement both of them as top draws in the WWE at this time and for the future.
On Raw the next night, Bischoff explains his back-up plan to losing at Survivor Series and introduces the Rated R Superstar and new WWE Champion Edge. Edge talks, but there is no signs of Cena. Edge talks mainly about how Cena will never get a rematch as he is on a different brand.
With Raw's PPV New Year's Revolution around the corner, McMahon orders that one of the world champions must defend their title in the Raw Elimination Chamber. This leads to a Champion vs. Champion match in the next week, with the loser defending the title in the chamber.
Edge vs. Batista happens the next week with Edge able to win the match by grabbing the tights.
However, when Edge celebrates thinking he got off free, Bischoff announces that Edge will defend his title against someone from Smackdown! and it could be John Cena.
On Smackdown!, Teddy Long puts Undertaker against John Cena in a No. 1 contenders match. In the end, both men are tried and bruised, but Undertaker hits the Last Ride on Cena for the win.
After this, we see John Cena as a character start to break down with him feeling as though he let people down by losing to Undertaker and letting the brand down by losing their world title. He disappears off-screen for a while.
At New Year's Revolution: WWE Championship match: Edge vs. The Undertaker.
Edge wins the match to retain the title thanks to help from Lita, who uses the Money in the Bank briefcase to distract the ref as Edge uses a set of brass knuckles to hit the Undertaker and pin him.
The Royal Rumble, the World Championships Situation and the Road to Wrestlemania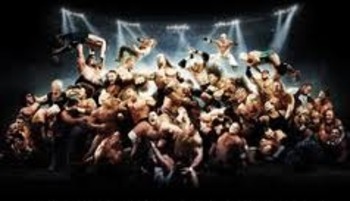 After New Year's Revolution, Vince McMahon orders that Raw can only have one world champion. This sets up for the Royal Rumble WWE Champion Edge vs. World Heavyweight Champion Batista in a Loser Leaves Raw match.
However, Batista in real life suffered an injury at this time, so he had to vacate the title. The match would then change as due to Batista vacating the World Heavyweight Championship, so both Batista and the title get shifted to Smackdown!
On Smackdown! the World Heavyweight Champion is decided in a battle royal in which comes down to John Cena, (who returns after being absent a few weeks), Randy Orton and Kurt Angle (the latter having now turned face). Cena gets eliminated after being distracted by Lita who runs out to the ring.
Kurt Angle wins by eliminating Orton and becomes the new World Heavyweight Champion.
With Edge on Raw, he enters a feud with Shawn Michaels. He also changes the title belt back to the original design.
At the Royal Rumble: WWE Champion Edge defends his title against an opponent from Raw, who entered a lottery to face him, but they will lose their place in the Royal Rumble match. Out comes the returning Rob Van Dam.
WWE Championship: Edge beats Rob Van Dam, clean, after a spear in the middle of the ring.
The Royal Rumble match: John Cena goes comes in at No. 14 and survives until near the end when No 29 is revealed to be Lita using Rob Van Dam's slot in the Rumble. After messing around with Lita, Cena picks her up to FU her out of the ring, but from behind, Edge grabs Cena and John to the floor.
In the end, Rey Mysterio wins the match.
The Road to Wrestlmania and Cena's Revenge on Edge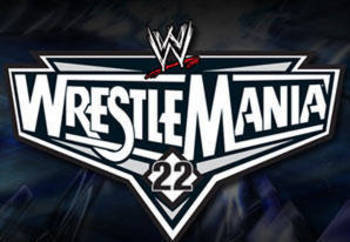 While Edge has been the WWE Champion, he would have started established himself as a controversial main eventer. His first reign would also be a credible one too.
Edge would have finished his feud with HBK the week before No Way Out.
As for Cena, after the Royal Rumble he wants to challenge Angle for the title at No Way Out, but loses a number one contender match to the Undertaker. At No Way Out, Cena goes on to face the WWE tag team champions MNM in a three-on-one handicap match after they attacked and mocked him in the weeks before.
The Raw after No Way Out, Vince Macmahon and Eric Bischoff interrupts Edge's celebratory "Live Sex Act" at the end of the show. They reveal to Edge that while his actions have resulted in a ratings spike, the are going to give the fans what they want because it's good for ratings and the company and brings in money. They say that they have already decided on who he will face at Wrestlemania 22.
They introduce the newest member of Raw and a former WWE Champion, John Cena!
Cena comes down and stares down Edge, but there is no contact.
Wrestlemania 22: Edge (c) vs. John Cena for the WWE Championship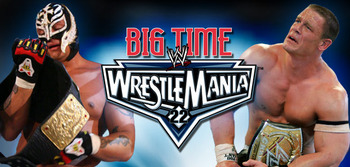 The Raw audience by now knows Cena from the Smackdown Rebound, as well as the issues building with Edge. That and his hate towards Edge, the new menace running Raw, the audience would easily be more able to get behind John Cena.
To build John Cena up before Wrestlemania, Edge would get JBL involved to cripple Cena before 'Mania. Cena's first match would be against JBL, which Cena would win clean. The next Raw, when JBL then tries to attack him again, Cena would get the upper hand and FU JBL into a big garbage bin.
The build-up also would be how John Cena doesn't hate Edge for what he did, but hates the fact he's been ducking him for so long and not being a man and having the balls to face him. Edge is being labelled as the ultimate opportunist and talks about Cena being a whinny kid, who can't stand being beaten by a better man.
There would be no contact between the two. Other important pieces of build-up would include a contract signing where Lita tries to attack Cena from behind. Edge bails out and Cena grabs Lita and FU's here through the table.
Also, at Saturday Night Main Event, Cena would team with the Undertaker against Edge and Mark Henry. In the end, Cena would pick up and FU Mark Henry, but then Edge spears him as he turns around and pins him.
At Wrestlemania, Cena would beat Edge for the WWE title in a hard fought match.
The match would start off very slow, with both men taking their time and trying to be technical. However, the match gets more fast paced. In the end, Cena picks up Edge for the FU, but Lita runs to distract the ref, who instantly sends her to the back.
Edge takes advantage and counters the FU. Edge goes for the spear, but Cena falls to one knee and picks up Edge in a fire-man's carry like manoeuvre and hits the FU for the one, two, three.
John Cena, the Franchise Begins: Backlash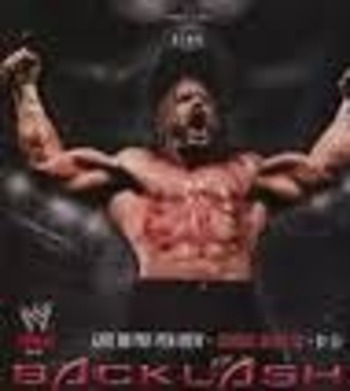 First Raw after he wins the title back, Cena comes out to a big celebration in a convertible car, balloons and confetti flying from the roof . He jumps into the crowd to celebrate with the people before heading back to the ring to talk about how much this means to him being the WWE Champion.
He talks about looking up to guys from the past like Hogan, Piper, Hart and so on. Cena says he wants to be the franchise the WWE is built on for the future.
However, he gets cut off by Edge who says about getting a re-match. Also several young guys come out, like Chris Masters and Carlito. This leads to a tag match main event, Cena and Edge vs. Masters and Carlito.
The match ends with Cena suffering his first loss on Raw, when Edge turns on Cena and spears him and lets Master's to put Cena in the Master Lock, forcing Cena to pass out. Post-match, the music hits and Triple H returns! He comes to the ring and makes the save for Cena, but when he helps him up, he kicks Cena in the stomach and hits him with the pedigree.
Cena's first night as Champion on Raw, and he isn't looking so Super? Although Cena's night wasn't ruined for nothing...
The next week, Triple H starts the show talking about what Cena, Edge and the young guys saying about being the top guys on this show, but he's still the man to beat. This leads to a number one contenders gaunlet, where Triple H faces several young guys, with the winner facing Cena at Backlash. He beats Carlito, Masters and Benjamin and is left to face Edge.
However, the match ends with Cena running in and attacking both men. He tells them he wants them both after what they did to him last week. Backlash then becomes a triple threat match; Cena vs Edge vs Triple H, a match that is given the nickname "the battle of the franchise," with each man wanting to be Raw's leading man.
At Backlash: Cena wins this match after pinning Edge and being opportunistic. Triple H looks to win the match and hits the pedigree on Edge. Cena however, from the top rope hits a clothesline on Triple H, who rolls out of the ring, allowing Cena to pin Edge.
This is, as Cena later says, his way of showing end he can also be an opportunist, which adds more fuel to the big Cena-Edge found which is building.
One Night Stand: Cena vs. Rob Van Dam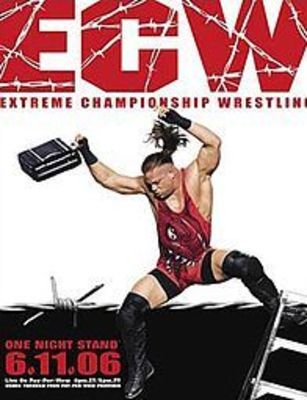 After Backlash, Triple H moves on to feuding with someone else, leaving Edge against Cena. However, their feud gets interrupted quickly by Rob Van Dam, who tells Cena he is cashing in his Money in the Bank contract to face Cena at One Night Stand.
This leads to Edge facing RVD in the main event of Raw. As the previous MITB winner, he also wants to face Cena again, and if he wills, he gets RVD's title shot. However, RVD wants a special guest ref, who is the Hardcore Legend, Mick Foley. In the end, Foley calls it fair, and RVD gets a clean win over Edge.
Over the next few weeks, Edge, who is jealous of being taken out of the spotlight, starts feuding with Foley leading to at One Night Stand. The rated R superstar, Edge vs. the hardcore legend Mick Foley, with no rules.
Cena establishes himself more as a franchise player, which clashes with RVD's laid back nature and his desire to put the ECW brand on the map. Cena, however, lets the fans and RVD knows he respects RVD, but not ECW.
This would be to try and make Cena a man of principles and someone who isn't going to attempt to be a fan favourite for the sack of being a fan favourite.
In the build-up, Cena would beat previous ECW champions like Sandman and Tommy Dreamer who he beats. However, he loses against Sabu after RVD's manager Bill Alfonso, débuts and distracts him.
At One Night Stand:
Edge vs. Mick Foley is replaced by Edge vs. Tommy Dreamer
Winner: Edge
Edge before the match destroys Foley at ringside with a barb-wire baseball bat. Dreamer runs out to replace him and loses after Edge spears him onto a barb-wire table.
WWE Championship: John Cena (c) vs. Rob Van Dam.
Winner: Rob Van Dam!
This match is pretty even at first, but Cena eventually starts to dominate and disrespects ECW at this point. RVD makes a come back, but Cena uses the no rules stipulation to drop RVD on the ropes behind him legs. ECW orginals try to take Cena down, but he beats them off.
Cema goes to the top rope and hits a crossbody when a mystery-man in a biker's helmet comes out and waits for Cena to turn. He spears Cena through the table that was placed there and RVD hits the five star frogsplash for the win.
Post-match, we see it was Edge under the helmet, as happened on the night and the ECW guys celebrate.
This would act as the lead in for next year at Wrestlemania, Edge vs. Mick Foley in an extreme rules match.
Vengeance: Cena vs. Sabu and Edge vs. Rob Van Dam
After One Night Stand, Raw and John Cena would be involved in trying to re-establish the ECW brand.
On Raw, Cena is mad as hell with Edge. Edge wants to settle things with Cena and prove once and for all who is the better man and the real franchise player, and Cena wants revenge for Edge screwing him at One Night Stand. However, Bischoff (who has remained the GM) wants Raw to work together against ECW.
Cena, although he says his problem with ECW, is with the concept rather than the wrestlers and Edge just wants the world title, they agree to help. Edge wants a shot at Rob Van Dam and the WWE title. Cena, however, sets his eyes to Sabu, since he beat him with help from Alfonso a few weeks before.
Bischoff promises if they don't touch each other over the next month until Vengence, he will book them in a match of their choosing at SummerSlam.
Although, throughout the entire month leading to Vengence, both men clearly aren't getting alone with each other, whether in the back or during an invasion of ECW by Raw superstars.
At Vengeance, Team ECW beats Team Raw in the opener.
Mid-way through the card, John Cena faces Sabu, in an extreme rules match. This would be a hard match, which goes into the arena and has both men using weapons. In the end, Sabu is bleeding, and Cena has him pinned after a top rop bulldog onto a chair! But Sabu kicks out at two.
Cena, who seems exhausted, yet seems stunned by Sabu's drive, turns and allows Sabu to hit him with a chair in the back and goes down too easy. Sabu also doesn't hit him full-force. Sabu then bewilderingly pins him.
Post-match, they shake hands, and Bischoff is flipping out on the ramp. Cena says everyone on Raw the next night that he laid down for ECW because they have the right to exist and he can respect ECW after what Sabu showed him.
Edge loses to RVD, mainly as Cena comes out and grabs Edge's foot as he goes for the Spear. RVD then capitalizes and hits the five star frogsplash for the win! This way, Cena gets pay back on Edge for One Night Stand.
Summerslam: Cena vs. Edge for the WWE Championship

The first Raw after Vengence starts with Cena and Edge beating the hell out of each other, going through the crowd with wrestler's trying to separate them. Throughout the show, they have to keep Edge outside of the building. On this same Raw, Bischoff gets fired by Vince Macmahon for failing at Vengence. He steps in to run Raw until a replacement is found.
Vince then makes Edge vs. Cena official for Summerslam. However, he also has problems with Rob Van Dam as the world champion, due to disputes with RVD since he won the title and took it to ECW.
RVD faces Edge in the main event in a PPV rematch. However, Edge loses because the titantron sees live footage from backstage, where Lita tries to attack Cena with hairspray and a lighter. To try and burn and blind him. But Cena and secruity stop her before she can do anything and in the confusion, Cena accidentally hits Lita in the face and she goes down hard. Edge runs to the back, gets counted out and gets into a fight again with Cena.
The storyline from here is that Edge makes out that Cena is a woman-beater. This, of course, may sound strange, especially given Cena has FU'd Lita through a table not long ago, but point is that Edge is trying as the heel to portray Cena as the bad guy after this accident as a way to manipulate Vince, who's a heel.
Over the weeks, Edge, who talks in Vince's ear gets Cena banned from the areana for some Raw's and gets him to add the stipulation that at Summerslam, Edge can't be DQ'd. Videos exaggerate clearly how Lita is traumatised by what happened. When Cena does appear on every Raw, it's either videos from home or he's taken to ring by security.
Edge even does one video where Cena's at Raw and Edge drives to and talks to Cena's parents' house, his girlfriend's house and driving through his hometown to discredit Cena.
This allows the fans to get behind Cena because of the dirty tricks and manipulation Edge is doing and by using Vince to torture Cena in matches. To make Cena the underdog. The audience would also see Cena at breaking point, in pain and feeling all sorts of emotions. This could make up for his talking.
In the build-up Edge also wins the WWE Championship from Rob Van Dam, with the title being put on the line at Summerslam.
At Summerslam, the match gets violent from the start, with Edge using a steel chain to beat down Cena during his entrance. Cena fights back, but whenever he does look like getting some momentum, Edge cuts him off by cheating. In the end, Cena does come back and FU's Edge from the top rope!
When he goes to pin Edge, Lita comes out of the crowd and tries to fire-bomb Cena. Yet the ref gets in the way and is almost set on fire. He doesn't know what to do and awards Cena the victory by DQ. This is justified because Edge didn't cheat; Lita did, and while she was on Edge's side, she had her own motives to hurt Cena. It also plays a role in the next stage of their rivalry.
Winner: John Cena by DQ.
Unforgiven: Edge vs. John Cena in a TLC Match, for the WWE Championship.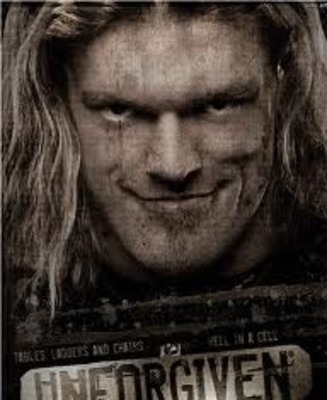 To a big degree, in this second year so far has really taken the matches already put on those PPV's and just restructured them in a way that makes the Edge/Cena feud a better seller and developing both guys character's and positions at the top of the card.
After Summerslam, Vince becomes less biased, and straight away on Raw, Edge orders a contract signing with Cena at the end of the night for a match at Unforgiven. Edge basically says that he's sick of facing Cena or Cena interfering in his business. But, he wants to face Cena one more time in his own backyard, in his own speciality match. A TLC match!
Cena agrees to the match, but Edge also wants the stipulation put in. If Cena doesn't win at Unforgiven, as long as Edge is champion, Cena can never be in the same ring as him, ever, or he's fired. That means in both inside and outside matches. Cena agrees because Vince says if he doesn't agree, then Cena will never get a shot at the WWE Championship again.
Over the next few weeks, there is no contact between the two men. There are also videos of Cena training for this type of match by showing him in a warehouse trying out ways use tables, chairs and ladders as innovative weapons and in being able to climb the ladder fast.
One match in the build-up is made where Cena must beat five guys (chosen by Edge), in a five-on-one match where if Cena wins, Lita will be placed in a cage at ringside, so there is no way she can interfere. If he loses, then Lita is made the special guest referee. Cena wins this match.
At Unforgiven, John Cena doesn't win the title.
There would be a few good spots for both men placed in this match, one especially where Cena goes to FU Edge off the top of the ladder! But this also causes Cena to fall to the ground.
Cena gets to his feet first, but gets distracted by Lita in the cage shouting abuse at him. Edge from behind spears him into the cage and takes something from LIta. Lita passes Edge a pair of handcuffs, which he uses to chain Cena to the ropes.
Edge then grabs the keys to the cage at ringside and releases Lita, and they spend the next five minutes beating down Cena, first by kicking him, then punching him, then Lita slaps the crap out of him and then with a chair. But each time, Cena tries to get back to his feet, and he's bleeding from his forehead.
Cena doesn't quit and when Edge eventually goes to get the title, Cena tries to get in ring slowly and stop him. Lita kicks and beats him up, but he doesn't give up. Not until Edge grabs the belt.
This whole beatdown is build Cena again as a man who never quits and get more hardcore fans to respect the beatings he takes, thus adding more to his character.
And while some people may say that the way Cena has lose these matches against Edge aren't excatly clean, remember that I am trying to build Edge as a big time heel, and what do heels do best to get heat?
John Cena's Time Outside of the World Title Picture.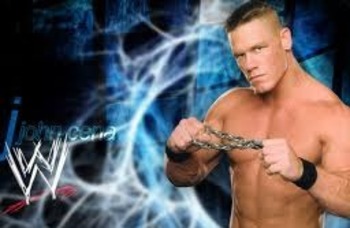 For now, John Cena is out of the WWE title picture until Edge loses the title, (which isn't until late November when he loses the belt to Triple H).
In that time, Edge tries to make John's life hell throughout, even when Edge is feuding with other wrestlers. He does things by frequently interrupting Cena's promo's and forcing him out of the ring and a especially at first, coming down to the ring during John's matches and forcing Cena to the ringside area where he gets counted out.
Cena at first would feud, as he did with Morrison, Melina and that Kevin Federlin guy over the rap stuff, but for only a month and a bit. After that, John Cena would feud with Chris Masters and Carlito respectively, and although have John win both feuds, put both guys over by helping to move them up the card and losing to both clean at some point in their feuds.
As soon as Edge loses the WWE title, and I mean literally, straight away, Cena attacks Edge and gets a match against him at the Royal Rumble. Elsewhere, Randy Orton faces Triple H at the Rumble for the WWE title.
At this time Edge and Orton teamed to create the team Rated-RKO. Cena would beat Edge and Triple H would retain the title against Orton.
Cena would enter the Royal Rumble also at 23 and would last to the last three with HBK and the Undertaker. The ending with all three would extend for almost 20 minutes, with Cena being eliminated by a Sweet Chin Music around 11 minutes.
This will play into later storlines for future Wrestlemanias.
But post-Mania, it looks likely due to comments by wrestlers and comments on WWE.com and in their magazine that people expect John Cena to get his chance with Triple H at Wrestlemania.
Triple H and John Cena, although they have crossed paths before, have yet to get into a real feud together. The two pair during the build-up after Cena becomes the No. 1 contender to face Rated-RKO for the tag title.
In the end, both men look to hit their finishers at the same time, but Triple H drops Edge, who is was going to Pedigree and hits the Pedigree on Cena instead, letting Edge get the pin to retain their titles.
The Road to Wrestlemania 23 begins.
Wrestlemania 23: Triple H vs. John Cena for the WWE Championship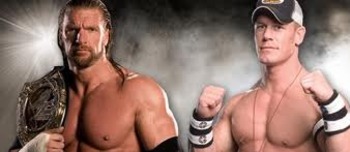 The next Raw, Triple H explains the pecking order on Raw and in the WWE and says that last year, when he returned, John Cena talked about becoming the franchise on Raw, but there is and has been no one who can take that torch away from the game. He discredits Cena as a wannabe rapper and wrestler and a liar to all the dumb-ass fans in the audience and at home.
From here, the angle really is to build Triple H up as the bully and as the top older man who doesn't want to give the new stars a chance. Cena, again is the underdog ready to finally step up and beat the biggest challenge of his life. For me, this point would be where Cena is finally cemented as the real deal and would get a lengthy title reign.
Triple H highlights this saying he won the title before from a guy who only won the belt because he didn't want to work Tuesday's and a another young star who, although he has copied the Game's skill, isn't the real deal.
At No Way Out, there would be the inter-promotional tag team match, with Triple H teaming with Batista and The Undertaker with John Cena, which would be a way of playing with both men's history with each other. This would end with Undertaker getting the win over Batista by submission.
At Wrestlemania 23, John Cena beats Triple H for the WWE Championship in a tough match. Triple H would lose the title to Cena clean, and post-match, Triple H would shake Cena's hand and walk away as join celebrates.
Future Wrestlemania Storyline Ideas, Part 1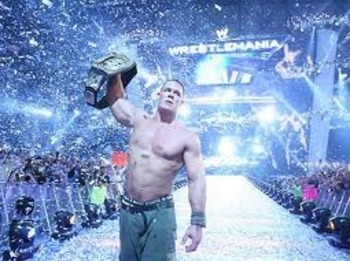 The only things I couldn't show in this whole fantasy idea is how John Cena as a "wrestler" would develop. Yet, through the storylines, I hope that the way I would book John Cena against good wrestlers, as well as the storylines I've chosen, would perhaps compensate and allow the man's character to mature more organically and in a way that would win over more fans.
Although, Cena would now be established over a period of three years as the company's poster-boy, the slow progress has been to give fans a reason to have a greater emotional attachment to the character. But now at the peak of the business, here are a few storyline ideas for future Wrestlemania's and Cena's matches to keep the man interesting and get some good matches perhaps:
1. Wrestlemania XXIV: John Cena vs. Shawn Michaels, for the WWE Championship.
Cena would have retained the title for an entire year. This would be both for him to surpass JBL's record with the belt, and because when Cena would next lose the belt, I would keep him away from it for at least a year in order for new blood to rise and avoid the problems the WWE has right now.
This feud would stem from the previous year and the Royal Rumble. Neither man has faced each other until now. Cena would win this for me, making his record 4-0
2. Wrestlemania XXV: John Cena vs. Chris Jericho "A Batle of Egos." Again, this would be another first. How this would happen is Jericho would re-debut as he did with the "Save Us" stuff, but not to save fans from Randy Orton...
Jericho attacks John Cena, calling him the anti-Christ of wrestling and attacking him because since he left, he has emerged as the big star. If by this time fans have turned on John, I would let Jericho use their frustration against him, mainly because even with some hating Cena, many will still like him. Jericho of all people anyway could surely match this a great match.
Again, Cena would prevail, taking his record to 5-0.
3) Wrestlemania XXVI: John Cena Vs. Batista (c) for the WWE Championship. I would keep this match the way it was and emphasize it as these two emerging at the same time and Batista's resentment he isn't the top guy, even though he has the title.
Again, Cena would win, taking his record to 6-0. But the next night on Raw, McMahon makes it unoffical because he is backing Batista and saying that Batista never lost it the belt. This would be to start a feud with McMahon, where he says he never wanted him as his poster-boy and to keep the title off Cena for a while, making it more special when he wins it later in the year.
Future Wrestlemania Storyline Ideas, Part 2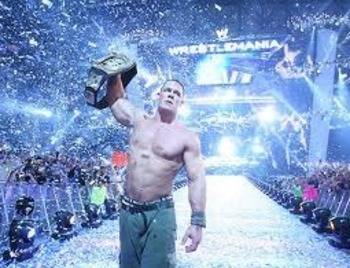 And perhaps way ahead into the distance...
Wrestlemania ???: John Cena vs. the Undertaker, perhaps even Streak vs. Streak, with it being the Undertaker's final match. With Cena losing and of course, the whole history Cena had with The Undertaker back when I started this booking process would fit in nicely and be about how Cena has grown up more and not affraid of the Deadman.
Well, this leaves me only two more things to say...
Don't Forget to Check out My Other Wannabe Booker Article's and Much More!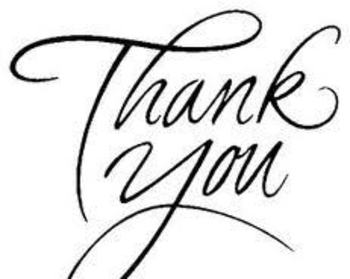 Thanks for reading and getting this far. I hope you enjoyed this fantasy booker thing that I wrote when really, I should be doing my university work. It just shows where my priorities lie.
Please comment; let me know what you thought. Whether you liked my booking, hated it or if you would do something completey different, say so below. Also, let me know if you have any ideas about other time frames, wrestling periods or situations I could have a go at booking.
I'm planning on either re-booking the WWE Version of ECW next, or WCW from the Arrival of Bret Hart in 1997.
Also, if you liked this article don't forget to like it, send it to your friends, add me as a favourite writer if you're that impressed and maybe even check out my other entries in the Wannabe Booker Series so far below:
The Wannabe Booker: Re-Booking the WCW Invasion Angle
The Wannabe Booker: Cena/Punk and the WWE Title
You can also find the rest of my articles here.
Final Present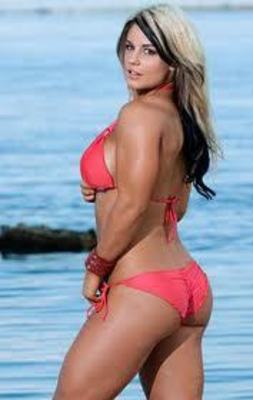 Now to end this slideshow in a traditional Bleacher Report way...with a hot female wrestler in a bikini!
Keep Reading