Derek Jeter, Tom Brady and the Art of Trading Up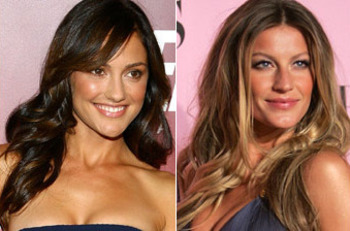 A break up is one of the worst things everyone goes through in their life.
That is, unless the next girl you pick up is a vast improvement on that disgusting creature you used to be with. Then a break up becomes the best decision of your life.
These athletes made scholarly decisions about their love life and I have decided to rank the 10 biggest jumps. Check it out. The answer might surprise you.
Those of you with Skeletor, get inspired.
No. 10: Brad Penny and Alyssa Milano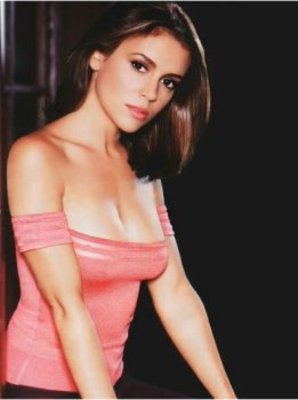 In all my years of living, I would have never guessed that Brad Penny was the boss in 2005, at least as long as Tony Danza was still alive.
There isn't one flaw about Alyssa, so I am beginning to catch onto the fact that she actually is a witch who constantly uses black magic and potions to improve her looks.
You might think that the fact she can't read is a flaw. I see it as a positive.
No. 10: Brad Penny and Eliza Dushku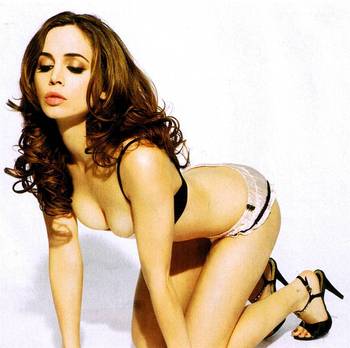 Brad Penny and Eliza dated from 2006-2008.
While Eliza was playing her role as Faith in Buffy the Vampire Slayer, she was receiving letters and photos from prisoners. She commented about how creepy they were.
Listen, Eliza. I am constantly paranoid about dropping soap and being shanked while I am waiting to get one of my three hots in the lunch line. You are all I have. Please be more understanding.
Fun fact I refuse to touch: She went to a school named Beaver Country Day School in Chestnut Hill.
No. 10: Brad Penny and Karina Smirnoff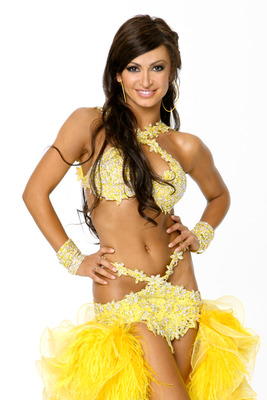 This was one of my hardest decisions to say that Karina Smirnoff is an improvement on Eliza Dushku.
I guess what did it for me is the fact she is a professional dancer and can effortlessly pull off the 1920s Vegas showgirl look.
I would chug 100 of the feminine brews she is named after just to have five minutes with Karina.
No. 9: Christiano Ronaldo and Merche Romero
Merche Romero is nothing to scoff at whatsoever. If I could be lucky enough to pick up every single one of Ronaldo's sloppy seconds, I would be the happiest man on earth.
I scoured the net like a Scotland Yard detective to find one unattractive female Ronaldo has been with, and Romero is the the worst I could find.
They called it quits in 2005.
No. 9: Christiano Ronaldo and Nereida Gallardo

It was hard to find a picture I could use of Nereida because most of all of them had her either naked or wearing a wet t-shirt with no bra. My job is so difficult.
I am starting to wonder if she is smart enough to know how to put clothes on.
Once her and Christiano broke up, she responded like the mature adult she is by being topless pretty much the entire summer of 2008.
No. 9: Christiano Ronaldo and Irina Shayk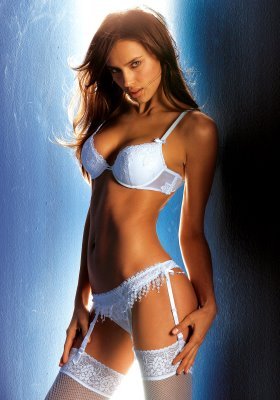 This photo isn't a fake. She actually has a bright light shining down on her from the sky at all times.
Ronaldo and Irina met when Irina flew down from the sky and spiked her halo to the ground, just like in those Axe commercials.
At first I was a little offended by her disrespect to our Lord and Savior, but then I shrugged my shoulders in apathy because deep down I knew I would probably go to hell to be with Ronaldo too.
No. 8: David Beckham and Rebecca Loos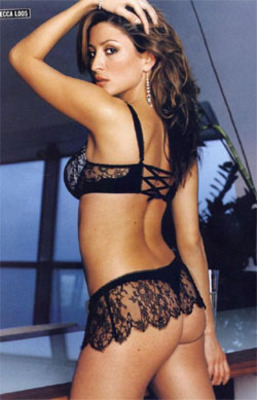 So technically this is an affair, sue me.
I think I know the moment realized cheating on Posh was a mistake. It was when he realized that when she isn't dolled up and improved through the magical device known as Photoshop, David had to turn over in bed, and see this in the morning.
But at the end of the day, him and Posh are still together so I am saying he moved up.
No. 8: David Beckham and Victoria Beckham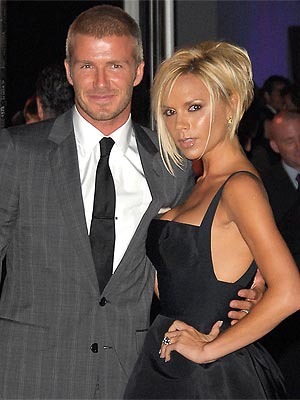 These two have been married since 1999 and have been the darlings of England since.
According to Wikipedia, Victoria was dubbed Posh Spice by the media because of her "refined attitude, form-fitting designer outfits, such as little black dresses, and her love of high-heeled footwear."
Most people who rock this type of gear are usually referred to as prostitutes, but I guess when you are attractive and famous, you get fun little nicknames.
I bet that deep down Victoria Beckham is a very depressed person because she knows she is married to someone who is hotter than her.
No. 7: Andy Roddick and Mandy Moore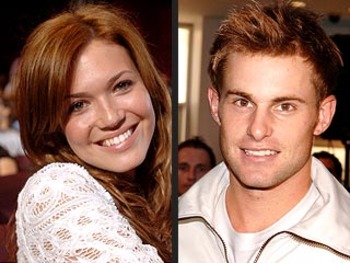 Mandy and Andy broke up in 2006. Mandy then went into a tailspin, dating that doucher Zach Braff.
Seriously, if the show Scrubs taught me anything it's that Zach Braff probably sits in the corner of his shower, weeping just for fun.
I've honestly never wanted to punch someone more than when he puts that doe-eyed, sullen look on his face and goes on a lengthy dialogue about life and its many hardships.
It makes me absolutely sick that this show can go on for nine years and Arrested Development gets cancelled after three.
Now excuse me while I get off my high horse.
No. 7: Andy Roddick and Brooklyn Decker
No. 6: Tom Brady and Tara Reid
Tara Reid is attractive. On the outside.
On the inside she has the mind of an infant and the integrity of a stripper.
Last time I checked (and I check this a lot more than I wish. Seriously, it's an addiction and I should probably seek help) she has a commanding lead in the amount of times she has accidentally shown off the goods.
If you think Tom Brady dating the morally questionable Tara Reid back in 2002 affected my opinion of him, you are right. I like him even more.
No. 6: Tom Brady and Bridget Monyahan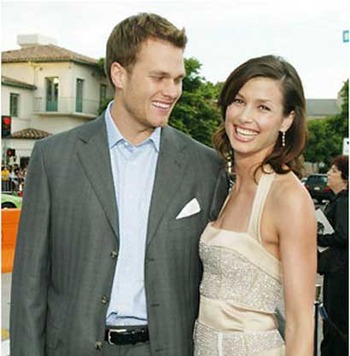 Anyone who has carried the child of Tom Brady inside of themselves is instantly better than Tara Reid. Who am I kidding, that makes her better than everyone.
These two have kept it civil since 2006. Good for them. The last thing I want to see is Tom Brady Part II become a head case and end up under an overpass somewhere.
His destiny is going to win seven Super Bowls with the Chicago Bears. I dreamed it so it has to be true.
No. 6: Tom Brady and Gisele Bundchen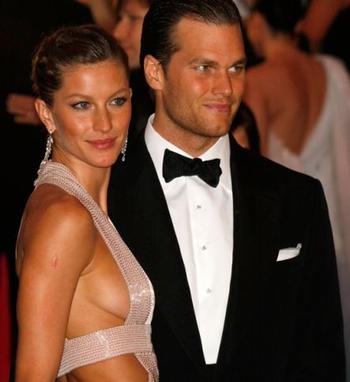 As if life couldn't get any better for the best quarterback of the decade, Tom Brady has the most respected model as a wife.
I'm sure New England fans hate Gisele because they think she is a distraction for their beloved star. Really, New England fans are just jealous because only women they have the to choose from are gargantuan behemoths with gross accents.
No. 5: Joe DiMaggio and Dorothy Arnold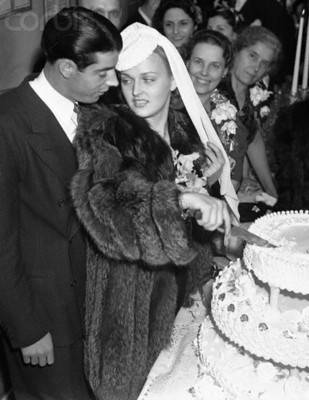 We are hopping in the old Delorean and going 88 mph for this classic. Really, it's the original trade up.
I think Joe was looking for a way out the moment he saw Dorothy sporting an enormous mink coat on their wedding day. Joey D wants his bride to be wearing a string bikini on the happiest day of his life.
That was just Joe being Joe. A real winner.
No. 5: Joe DiMaggio and Marilyn Monroe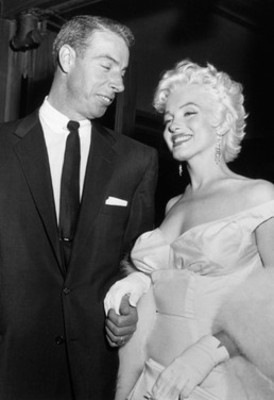 There is a reason Marilyn Monroe posters are on the walls of every female in this country. She is one of the most beautiful women in history and is an icon because of it.
She was also completely bat-poo insane and overdosed on pain medication because that is what crazy people do. But I cannot possibly judge.
No. 4: Derek Jeter and Mariah Carey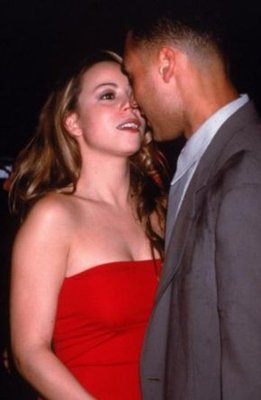 Derek is a player on the field and off. This true champion of baseball and babes is an absolute scientist when it comes to raking in the ladies.
He used to date Mariah Carey. It should be noted that he dated her in 1998, while she was in her prime.
Now, she is a fat diva and a raving lunatic. Once, this freakazoid refused to walk into a hotel until a red carpet was laid out for her to walk on. The captain was on to this one.
Nick Cannon can't leave her because he is too weak to defend himself and is afraid he will be eaten by this psychotic monster.
.
No. 4: Derek Jeter and Jordanna Brewster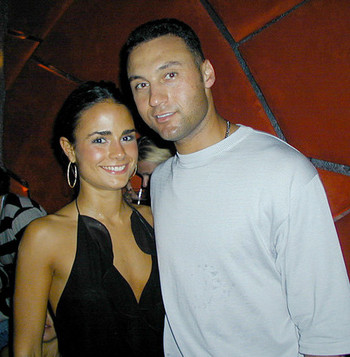 If you calculated the step up from Mariah Carey to Jordanna Brewster, your tape measure would reveal that the distance of the jump up is approximately as tall as Mount Kilamajaro.
This babe is hot as hell. It's too bad she can't act her way out of a paper bag or those awesome Fast & Furious movies.
And yet Jeter, always the perfectionist, knew he could strive to do better so he broke up with her in 2003.
No. 4: Derek Jeter and Minka Kelly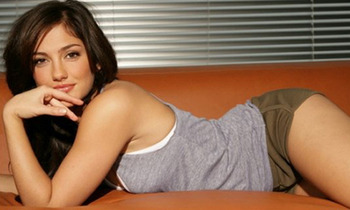 Hands down the sexiest woman alive right now and if anyone disagrees, I will come to your house and fight you in her honor.
I just don't understand why a little restraining order has to come between us Minka.
I would say more, but everything I keep thinking of wouldn't be approved by my editor.
No. 3: Rick Fox and Kristin Davis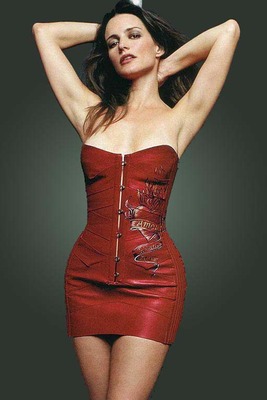 Saying Kristin Davis is the most attractive main character on Sex and the City is like saying I am the smartest student to graduate from the University of Phoenix. .
I am surprised Rick Fox didn't die from falling twenty stories when he started dating Davis in 2007 after being married to Vanessa Williams for 10 years.
No. 3: Rick Fox and Eliza Dushku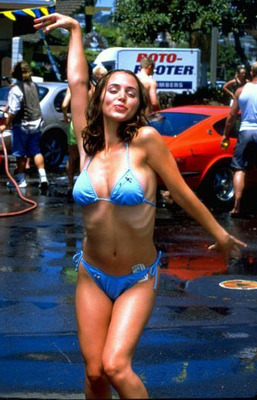 Brad Penny's trash in another man's treasure.
Rick Fox took a stern look in the mirror, rallied the troops, and knew he could do better. He then went out and locked up the stunning Ms. Dushku.
Thumbs up, Rick. I loved you in Oz.
No: 2: Jeff Garcia and Kristen Hine
If I had a ramp like that schnoz to skate board off of in my youth, I would rule the school in the Big Air competition for the X-Games.
Women with a nozzle like that should only be able to date men named Igor.
Garcia would have been punished for cheating on Carmella DeCesare with Hine, but he was already with the Cleveland Browns and that is punishment enough.
No. 2: Jeff Garcia and Carmella DeCesare
It is hard to do any better than a Playboy bunny.
Jeff Garcia obliterated rumors he was gay with this move.
Carmella wasn't satisfied being Hines superior in the looks department, so she decided to beat up Kristin, putting the final nail in the coffin.
This proves yet again that a debate can indeed be solved with violence.
No. 1: Lewis Hamilton and Jodie Ma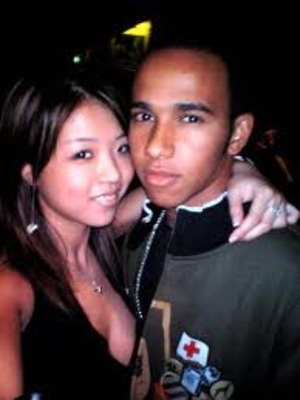 Lewis Hamilton should be ashamed of himself. It's disgusting to me that he took advantage of this 12 year old and made her his mail-order bride from 2003 to 2007.
Good thing zero people watch Formula 1 racing, or this pig would be behind bars.
No. 1: Lewis Hamilton and Nicole Sherzinger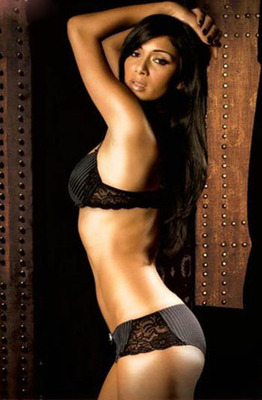 Anytime you can go from a prepubescent little girl to a full-grown female, it is definitely an improvement.
I am such an idiot for trying to be a professional baseball player. I should have tried to be good at a non-sport like NASCAR or boating. That way I could be the best at something no one cares about and make hot females go crazy.
Have you seen Kyle Busch's girlfriend?! That guy is uglier than sin. His ears pick up their own radio signal. And he is one of the most hated in his sport.
I officially give up. If this doesn't make you want to throw your computer through a window, then there is no way we could ever be friends.
Keep Reading