WWE News: CM Punk Takes Huge Twitter Jab at TNA Star Kurt Angle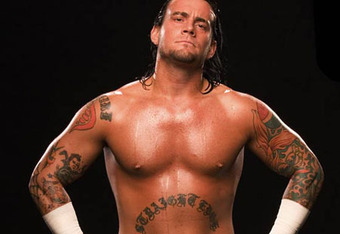 WWE News reports CM Punk taking big shot at Kurt Angle
CM Punk is never at a loss for words.
Especially on Twitter. A day after CM Punk was trading jabs with the Texas Rattlesnake Stone Cold Steve Austin, he took another shot at Kurt Angle.
As I reported earlier, Angle's Twitter account was blowing up last night as he Tweeted about Randy Orton, Jack Swagger and Michael Cole using his moves.
I later reported that he said that he never made any of the tweets in question and instead claims that his account was hacked.
When CM Punk got wind of the Twitter claim, he tweeted ""my twitter account was hacked", is the new: "I'm a sloppy drunk douche".
On the other side, while Angle has not responded to Punks slam, he has responded to the naysayers who believe that he's lying about his account being hacked.
To those who Don't believe my Twitter was hacked into, I could care less. I went to bed at 9pm.I tweewted about Orton only.I didn't watch WM
He also went on to discuss that him and Orton have patched things up in regards to the Angle Slam.
Angle tweets:
On a side note,Randy and I discussed the Angle Slam.I am happy Orton used my Finish.As he put it,imitation is the sincerest form of flattery
Randy Orton and I discssed it and we are on good terms.I'm glad He used Angle Slam. Randy is the best in the World. Let's not exagerate this
Angle has had his share of out of the ring issues, including an March 25 arrest for alcohol charges. But clearly we have no proof that his tweets were his and alcohol induced.
However, I will say that I still stand by the fact that Angle is trying to cover up a lapse in judgement with a lie.
I also gain a lot of respect for Punk because while I don't always appreciate his approach I do appreciate the fact that he's always willing to speak his mind and never afraid to own up to it.
Angle could learn a thing or two.
For a look at the top 5 WWE contenders, click here.
Most recent updates:
This article is
What is the duplicate article?
Why is this article offensive?
Where is this article plagiarized from?
Why is this article poorly edited?