WWE WrestleMania 27, John Cena, Undertaker and Monday's Top WWE News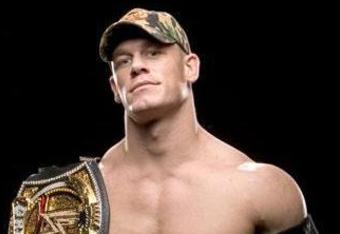 The goal of the WWE's biggest event of the year isn't to just deliver for one night, but to set the stage for the rest of the year. It's a lofty goal, but with more people watching than at any other point, it's the only goal that makes sense.
Last night's pay-per-view was a mixed bag of surprisingly good performances, lackluster finishes and expected and unexpected drama. But whatever the results of the match were, the WWE got what they wanted.
They got people talking.
The moment the Rock arrived at the pay-per-view, you knew it was going to be a special night. When Cena and Miz fought to a draw, you knew something bigger was going to happen. When the Rock ordered the restart, you knew it too.
But when the Rock hit John Cena with the Rock Bottom and the whole place exploded, it had made every other match worth it.
People would be talking now. They'll tune into Raw tonight.
There's intrigue.
How does Cena respond?
What's next for Triple H?
Is Jim Ross going to work full-time?
And are we coming to a climax with the anonymous Raw GM?
There are more than a few angles to cover and the WWE will address them all in time. No matter what happens, we know one thing after last night.
They'll be watching.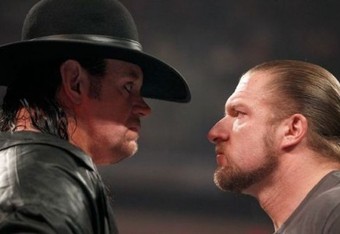 WWE News reports adjustments were made to Michael Cole's booth
News flash: wrestling is not entirely real.
Yes, this comes as a shock to many, but it's true. This report from Wrestlezone.com discloses that there were some safety adjustments made to the booth that Michael Cole has been sitting in for the last few weeks.
Wrestlezone.com reports:
According to a report on ProWrestling.net, former WWE creative team member Seth Mates said during a special WrestleMania 27 audio review that prior to the start of the Undertaker vs. Triple H match, it appeared in the arena as if they were rigging Michael Cole's "Cole Mine" to break easier when Taker/HHH used it later on during their match.
I thought this was news worthy, even though this stuff happens all the time, because even though I'm aware of most of the precautions and tricks they use to keep the wrestlers safe and provide a high level of entertainment, last night looked authentic.
"Real" is a word that gets thrown at professional wrestling all the time. What's real and what's not. While I've been a little critical of the finish last night in the Undertakers match, I can't deny that those guys put their bodies through absolute hell.
Watching it again you can see the absolute pain both men are. When Undertaker flies into the barrier, that's real.
When the Undertaker gets hit in the back with a chair repeatedly, that's real pain.
Michael Cole's booth may have been rigged to have more give, but it doesn't make it much less painful.
There's a big difference in the WWE between pain and injury. The WWE does what they can to prevent injury, but pain is a part of the show. It gives it an edge, it separates it from simple acrobatics and keeps it as real as a scripted show can be.
The pain and the sacrifice that Undertaker and Triple H endured was raw and real. Everything about that match was real expect for the outcome.
In the end, no one cared about that.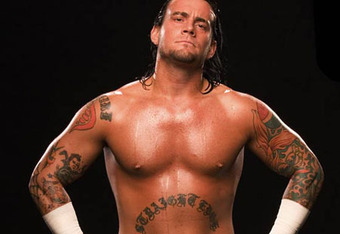 WWE News reports CM Punk taking big shot at Kurt Angle
CM Punk is never at a loss for words.
Especially on Twitter. A day after CM Punk was trading jabs with the Texas Rattlesnake Stone Cold Steve Austin, he took another shot at Kurt Angle.
As I reported earlier, Angle's Twitter account was blowing up last night as he Tweeted about Randy Orton, Jack Swagger and Michael Cole using his moves.
I later reported that he said that he never made any of the tweets in question and instead claims that his account was hacked.
When CM Punk got wind of the Twitter claim, he tweeted ""my twitter account was hacked", is the new: "I'm a sloppy drunk douche".
On the other side, while Angle has not responded to Punks slam, he has responded to the naysayers who believe that he's lying about his account being hacked.
To those who Don't believe my Twitter was hacked into, I could care less. I went to bed at 9pm.I tweewted about Orton only.I didn't watch WM
He also went on to discuss that him and Orton have patched things up in regards to the Angle Slam.
Angle tweets:
On a side note,Randy and I discussed the Angle Slam.I am happy Orton used my Finish.As he put it,imitation is the sincerest form of flattery
Randy Orton and I discssed it and we are on good terms.I'm glad He used Angle Slam. Randy is the best in the World. Let's not exagerate this
Angle has had his share of out of the ring issues, including an March 25 arrest for alcohol charges. But clearly we have no proof that his tweets were his and alcohol induced.
However, I will say that I still stand by the fact that Angle is trying to cover up a lapse in judgement with a lie.
I also gain a lot of respect for Punk because while I don't always appreciate his approach I do appreciate the fact that he's always willing to speak his mind and never afraid to own up to it.
Angle could learn a thing or two.
For a look at the top 5 WWE contenders, click here.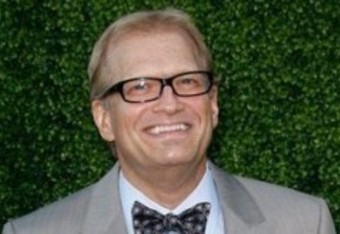 WWE News finds Drew Carey's induction suspicious but understandable
The wrestling community is a tough cookie to crack. It's an exclusive club. Either you belong or you don't.
Drew Carey doesn't belong. The famed comedian and the current host of The Price is Right was inducted into the WWE Hall of Fame over the weekend with such greats as The Road Warriors and Shawn Michaels.
This, of course, has drawn a lot of heat from the community because as it should be the Hall of Fame is hallowed ground regardless of the sport. Drew Carey made his claim to fame in the WWE as being a novelty entrant into the Royal Rumble.
While this was certainly a memorable moment, it wasn't as if Drew Carey deserved to be immortalized for more than just that one brief moment.
Still, the WWE has motives for their Hall of Fame and that influences their decision.
Mike Johnson of PWInsider.com has some very good insight into Carey's induction and why wrestling fans, like it or not, should just accept the nature of the honor.
Johnson writes:
I know a lot of fans were griping about Drew Carey, but for every name like that (and Carey was a promotional tie-in for his GSN game show, nothing more), WWE brings in names like Bob Armstrong and Abdullah the Butcher, just because they can. You have to take the good with the bad and WWE has given us a lot of good names that historically, they didn't need to honor. So, I'll take a Drew Carey if it means Gordon Solie and Eddie Graham and The Sheik get remembered as well.
The WWE needs mainstream publicity wherever they can get it. Putting Drew Carey in the Hall means nothing. It's the catalyst to putting the older guys in.
If that's the trade off I'll take it.
For a look at the good and the bad of Wrestlemania 27, click here.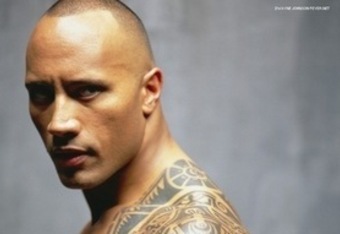 WWE News heard of special announcement from the People's Champ tonight
The Rock will be appearing on Monday night Raw, and according to James Caldwell of PWTorch.com the Rock will have something special to say.
Caldwell writes:
The Rock says he will be making a "special announcement" Monday night on Raw live from Atlanta following Sunday's WrestleMania PPV.

"TEAM BRING IT - I have a very special announcement tonight on RAW...The People's Champ to The People..." Rock said on Twitter Monday.

Outside of Rock's announcement, WWE is advertising Rock for interaction with WWE champion The Miz and John Cena after his role in the finish of their re-started title match at WrestleMania.
I have to assume that this announcement, although no one can seem to find out what it is, will be Rock announcing his intention to get back into the ring, even if for only for a match or two.
My better guess is that the Rock announces that he wants to get back in the ring again, leaving the whole thing open ended and then Miz, as has been speculating around the web, will take the Rock out allowing him to go away for a while and return in time for a SummerSlam match.
I think that the WWE can certainly use tonight as a way to turn Cena heel. The WWE audience has been begging for it and it's only a matter of time before the WWE gives the people what they want.
Every run must come to an end and if they are smart they end this run just as the Rock's is beginning.
For a look at the future of five Wrestlemania stars, click here.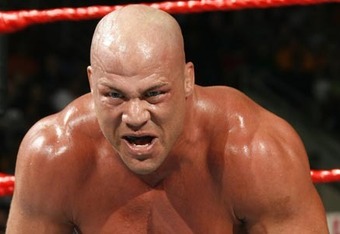 WWE News reporting that Angle has cleared up Twitter attack
Apparently all those angry and disgruntled tweets that Kurt sent last night were nothing more than a hacker having some fun at his expense.
In a series of Tweets sent out during and after Wrestlemania, Angle expressed frustration with WWE stars like Randy Orton, Michael Cole and Jack Swagger using his signature moves in their matches.
He further congratulated WWE and ripping him off to make their signature show more successful and entertaining.
According to Wrestlingnewsworld.com, Kurt Angle has cleared up his frustration via his Twitter account.
Richard Gray reports:
To anyone I upset, I am sorry. I didn't watch W-mania last night. I DID get a lot of tweets during Show. About Orton, Swagger,etc.Who cares?
I think the whole thing is Hilarious. How I upset all of U amazes me.I don't read dirt sheets,but u heard they r upset.They're 'dirt' sheets
I Hope that W-mania was entertaining for all of You, especially 'The Rock'. Oh, and Orton-relax, I won't beat ur a--. You can use my move:)
2 Randy Orton's credit, I Heard He had the best match of the night. Good for You! Btw,I Never used Shamrock's finish while he still wrestled
There's a big difference to using a Finish somebody did b4 U, and is doing while U still Wrestle. The fact is, I don't care. Sorry everybody
Lastly,I just found out somebody hacked into my Twitter account.Most of those tweets weren't from me.I just found out today. I will find out
Well that doesn't sound like a guy who got hacked. It sounds like a guy who wanted to make his momentary anger outburst go away.
I'm officially calling Kurt Angle out on his Twitter outburst. I don't believe it was hacked and I've lost respect for him for not having the guts to own it.
Angle needs to spend more time figuring out how to save his dying promotion than blasting WWE wrestling who use the same finishing moves that have been used for years.
For a list of the most infuriating moments from last night, click here.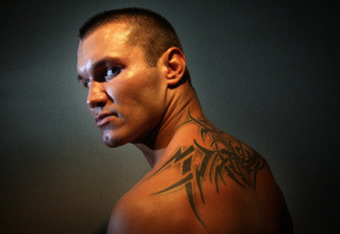 Randy Orton upset over placement of Mania match, WWE News reports
Most of the time the wrestling world would rank Randy Orton much higher than it does Snooki from Jersey Shore.
Wrestlemania 27 was the rare exception to that rule.
As a matter of fact the Viper as he is known in some circles were reportedly unhappy that several matches, including Snooki's was put ahead of him and CM Punk.
Nick Paglino from Wrestlezone.com reported that while Orton understood that his match would not headline, he felt it deserved much better placement.
Paglino writes:
We have been told that agent/producer Arn Anderson informed Orton earlier today that after several Wrestlemania edits his match against Punk would also be trimmed down time-wise, and this further upset Orton.
While Orton understands that Triple H/Undertaker and Cena/Miz/Rock has garnered much fan interest and are money matches that deserve to be ahead of him on the Wrestlemania card, he feels that an 8 man tag match and a match between announcers should not supersede the work he and Punk have been doing on Raw.
Orton, in most cases has a point, and while I don't agree with the WWE trimming down the other matches for Cena vs. Miz, I do see their thinking on the placement issue.
After the Taker match there wasn't going to be much they could follow up with. Putting Orton there, or even going straight to Cena and Miz would have done those matches a disservice. So they did what they had to do and put Snooki there to break up the intensity and let the crowd catch their breath so they could be in anticipation for the main event.
I do agree that Orton and Punk should have went before Jerry Lawler and Michael Cole's match, but otherwise I thought they got the placement right.
What do you guys think?
For a look ahead to the future of some Mania stars, click here.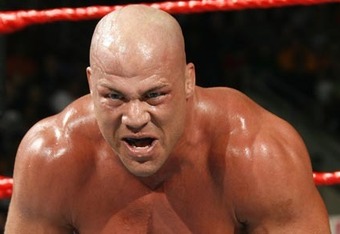 WWE News reports that Kurt Angle has an axe to grind.
Some people should have Twitter accounts, and then there is Kurt Angle. In between arrests and divorces, the TNA star does manage to watch Wrestlemania. (Let's face it he might as well. That way he can remember what a capacity crowd looks like).
The subject of his series of Twitter rants? Randy Orton, Michael Cole, Jerry Lawler, but he back tracks on Lawler.
Here is a running list of the Tweets from last night according to Wrestlezone.com
Angle writes:
"To WWE wrestlers, Don't use my Finish. Get more Creative. Hmmmm- Orton. Did I say that."

"I heard Orton had an Awesome match though. Ur welcome. Lol."

"I guess Swagger will use my Ankle Lock as well.Very creative. I'm the Best in the World. You Guys will never be Kurt Angle.can I get an AMEN."

"Kurt Angle will never die. TNA. WWE. I'm a leader. Not follower."

"Why would WWE use my finishes? Is it because I won't go back? R Orton- Angle Slam. M Cole- Ankle Lock? They have some nerve."

"Jerry Lawlor did it too. But He is a Legend. WWE really stuck it to Me.No Love lost. I'm glad that I helped Your biggest Event of the Year:)"
If you are wondering what moves he's referring to he's talking about Orton using a version of Angle's "Angle Slam" and Michael Cole and Jerry Lawler both used the "Angle Lock" which is just an ankle lock.
Look, certainly Angle was feeling a little sorry for himself perhaps because he's on a fifth rate wrestling program and couldn't get his own mother to watch the show, or maybe he's made because in this business there is nothing that is off limits.
The RKO is a version of The Stunner and a version of the Diamond Cutter as well.
The Angle slam is a version of every body's slam that has ever been done.
If the guy isn't in your promotion, you have no reason to not do it.
Kurt Angle needs to get over it.
For a look at the ladies of Wrestlemania 27, click here.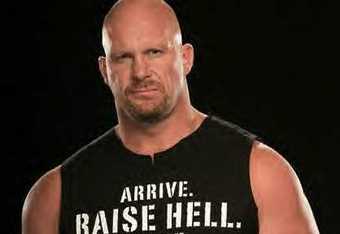 WWE News confirms Stone Cold to be on Raw tonight.
I would have guessed the Steve Austin might have been a one time appearance last night, but after the Jerry Lawler/ Michael Cole match at Wrestlemania 27 it looks like he has a lot more to say.
According to his twitter account he'll be back on Monday night raw tonight.
This is good news for the fans who loved watching good ole' Austin raise a little hell last night.
It's bad news for the anonymous Raw GM.
For those of you who didn't see the pay-per-view last night, you missed the weirdest moment of the night. After Stone Cold had stunned everyone in the ring(minus Lawler) he received a message from the anonymous Raw GM.
Because of Stone Colds blatant interference, the Raw GM disqualified Lawler and gave the win to Michael Cole. Of course this only resulted in Josh Matthews being stunned and more beer and celebration.
So the question is now that the Raw GM has upset Stone Cold, what's the next move? This anonymous Raw GM gimmick has gone on for far too long. Again, I think it was a situation where the writers and McMahon wrote themselves into a corner and decided that they would figure it out later.
I have a feeling they have something up their sleeve because firing that shot to Stone Cold is going to require a reaction. Not to mention that his authority was usurped by The Rock when he ignored his email.
The fans are ready to see a resolution.
I, for one, hope it's Shane. Yes, I know he's been out of the company, but he could come back if he found the right situation. This would be a great way to get him back on TV and WWE is better in my opinion when there is a McMahon on TV.
I want to know who you guys would like it to be.
For a complete look at Wrestlemania 27, click here.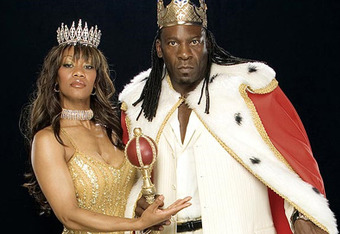 WWE News has learned of new wrestling wives show
It's about time.
Wrestlinginc.com is reporting that TMZ has learned of a new reality TV show in the works that is going to center around the wives of former and current wrestlers.
Ryan Clark reports:
According to TMZ, the guys behind Pit Boss have teamed up with VH1 to produce a new reality show similar to Basketball Wives, titled Wrestler Wives.

Sources have stated that Sharmell Sullivan-Huffman (Booker T's wife), Stacy Carter (Jerry Lawler's ex-wife) and Jackie Haas (Charlie Haas' wife) will be the focus of the show. The show will center around Booker T's wrestling school in Texas, which Sharmell runs along with Booker.
Really it's about time they did this.
The life of pro-wrestler is unlike any other athlete. They are on the road 300 days out of the year. Some fight drug and alcohol addiction, some are broke, some are living large and many, like Charlie Haas have no real job security.
This begs the question why hasn't McMahon authorized a reality show about life on the road. I realize he wouldn't allow it without his approval because there are things he wouldn't want anyone to see, but if he had complete control over it you could probably find out some very compelling things.
You start it off at the beginning of January and call it: the Road to WrestleMania. Then any angle is good. Can you imagine The Miz or Alberto Del Rio? Or what about Ted DiBiase Jr?
I'd like to know who you would like to see as the focus of a reality show? Give me your top three.
For a recap of yesterday's Wrestlemania 27, click here.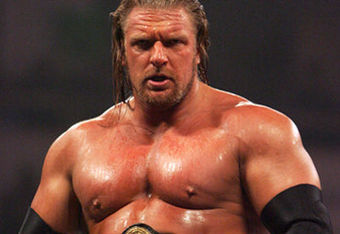 Wrestlemania 27 results are mixed for Undertaker and Triple H match.
After two straight years of near-perfect matches against Shawn Michaels, Undertaker was bound for a little fall-off.
Again, I stress the word little.
The match between Triple H and the Undertaker was a bit lackluster heading into the event, seeing as how Triple H's involvement seemed forced.
But when they locked up they didn't disappoint. Rarely have I seen two men sell out completely in a match the way that the Undertaker and Triple H did. Perhaps it was the example Taker and Michaels set the last two years.
Still, both men gave up everything they had as if there would be no more matches after this (and for both men there may be very few left).
But then there was the ending.
As Triple H beat the life out of the Deadman and hit him was literally everything he could find, the Undertaker made one last attempt as he locked Triple H in the Hell's Gate.
And just like that all the momentum was gone and a prolonged submission left Triple H to tap out.
While some will applaud the WWE for going a different route and allowing the match to end more naturally, I'm not sure I agree.
I missed that suspenseful finish, the kind that goes out with a bang, sort of the way that Edge and Alberto Del Rio went.
Maybe I'm wrong. I want to know what you guys think. Did the Undertaker and Triple H live up to the hype of last night?
For a breakdown of the best of last night, check here.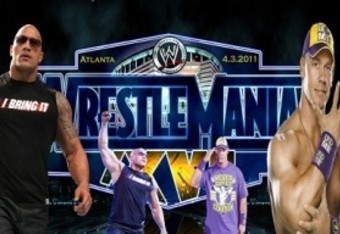 Wrestlemania 27 sets the stage for prolonged Cena-Rock feud.
Everyone knew it was coming. As soon as the Rock came down that ramp as Cena laid lifeless, we knew that Wrestlemania 27 was anything but over.
And even though we knew what was coming next—an order from the Georgia Dome's host to restart the match and a Rock Bottom to Cena as payback for the Attitude Adjustment earlier in the week—no one cared.
It's all just the beginning.
Reports surfaced late last week that The Rock was having more fun being back than he thought he would.
This was good news for the WWE, which is dying for a draw like The Rock to stick around.
So Cena and Rock would no longer culminate at Wrestlemania 27.
It would be just a warmup.
The plans are to get The Rock, who has decided he'd be willing to get in the ring for a few matches, in a longer program with Cena. The key word here is "few." Since they have the flexibility to do more than a one-off match they might be able to convince The Rock to fight at next month's Extreme Rules pay-per-view.
The idea would be to have him build to SummerSlam, which is the WWE's third-biggest pay-per-view of the year.
The hardest part will be keeping interest with the Rock have a limited role on TV. One suggestion that has been floating around is to have the Rock fight Miz before he steps into the ring with Cena, but seeing as how Miz is being used as more of a road block between the Rock and Cena, I'm not sure this has the legs to carry.
Although I'd love to see The Rock and The Miz get into a verbal war.
When do you think we'll see Rock in the ring again, and who will his first opponent be?
For a recap of the best moments of Wrestlemania 27, click here.