Babes of the 2011 Masters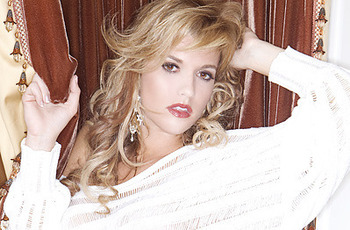 While golf fans prepare for the 75th Masters tournament taking place at Augusta National Golf Club, we are anticipating more than a handful of desperate housewives and wannabe spouses flooding the sidelines.
Since when is golf an aphrodisiac?
It must be the large purse that players get if they win that attracts the women.
They all want their hands on that purse, along with the million dollars inside.
While their hubbies are gruelingly practicing every day in vigorous downpour and uncontrollable winds, these women are relaxing in hot tubs or getting their hair done at the best salons, without a care in the world.
No wonder they look so calm during the tournament.
Here are the top 20 wives and girlfriends of the Masters, as well as those who will be missed.
Enjoy.
20. Caroline Harrington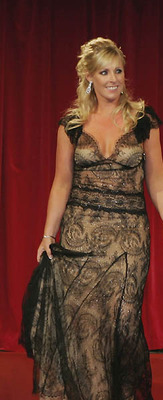 Married in 1997, Caroline and her husband Padraig have known each other since their teenage years in Dublin, Ireland.
Other than being the wife of a famous golfer, Caroline bears a striking resemblance to actress Jade Krakowski of 30 Rock.
19. Kate Rose

The former world-class gymnast is often seen walking a balance beam on the course and doing occasional backflips.
Also a good wife, Rose adjusted her regimen to help her husband Justin's back and propel him into the upper echelon of golf.
18. Carminita Immelman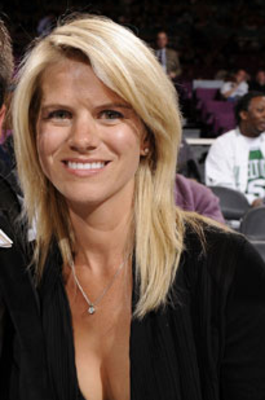 Carminita wins the award for best moment of 2008.
She waited excitedly at the 18th hole for her husband, Trevor, holding their one-year-old son, Jacob.
Jacob couldn't wait to jump into his Father's arms and celebrate his win at the 2008 Masters.
While it was obviously precious, the cameramen couldn't help but focus on Carminita.
17. Tabitha Furyk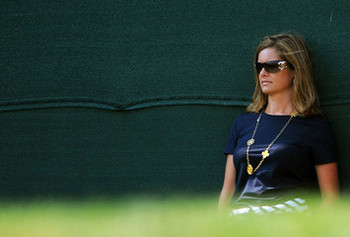 Her husband, Jim, has made a stellar career for himself with an awkward and unconventional swing.
In the same regard, he has attracted one of the sexiest women on the tour with his gawky, unorthodox appearance.
Well done, Jim.
16. Kristy McLachlin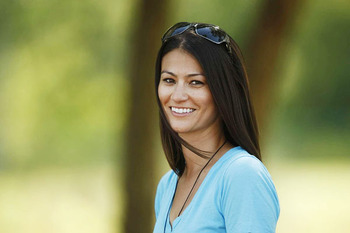 While Parker may not be highly ranked himself, the Hawaiian golfer has the highest ranked wife according to the Sports Illustrated poll of "hottest significant others."
She topped all others with 23% of the vote.
15. Amy Cambell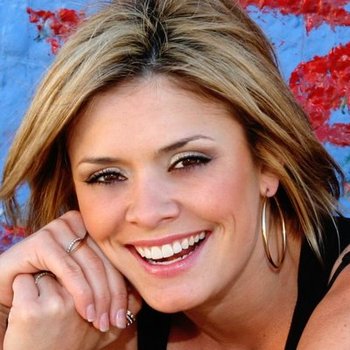 Golfer Chad Campbell's wife is also known for being an avid singer and songwriter with an electrifying smile.
Hopefully she serenades her husband before he heads to work to perfect that money-making swing.
14. Anna Cladakis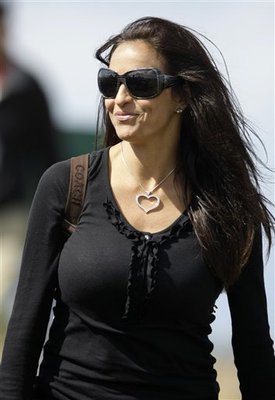 It's so typical that John Daly would be dating a Hooters girl.
However, as Promotional Director, Anna is more than just a cute waitress with voluptuous features.
She is known for having changed Daly from a morbidly obese alcoholic who fights gambling problems to an in-control golfer on his way back to the top.
There is someone out there for everybody.
13. Emma Stenson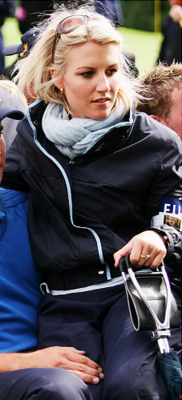 Her husband, Henrik, is statistically the fourth best Swedish golfer ever.
By the looks of it, he's got the number one ranked Swedish wife.
12. Lis Estes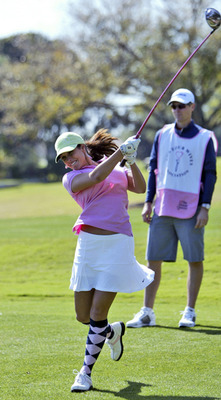 When she participated in a charity PGA event for the wives, her husband, golfer Bob Estes, was her caddy.
Not only did she ignore his advice, but she missed the green on every hole.
She did look cute doing it though.
11. Jocelyn Hefner

The distant cousin of Hugh Hefner is married to golfer Paul Casey.
The opportunities for surprise parties are endless when the Playboy mansion is only a call away.
10. Sonya Toms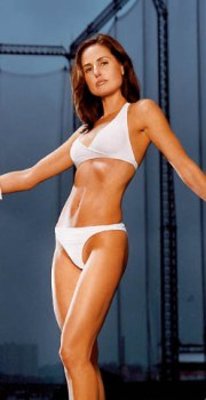 Since Sonya Toms began dating her husband David long before he made it to the big stage, there is still hope for nerdy golfers everywhere.
In 2004, Sports Illustrated took a poll asking golfers who the hottest wife or girlfriend was.
Sonya Toms came in 5th, with 8 billion players voting.
9. Holly Sweeney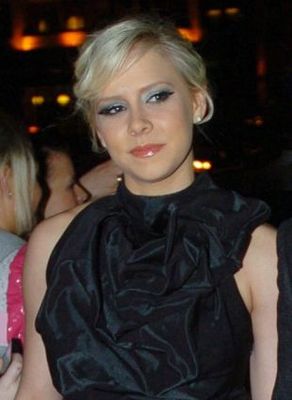 One can just hear Chris Farley saying, "HOLY SCHNIKES!"
While her name might be a running joke, her looks aren't.
She is married to the young, talented golfer Rory McIlroy.
8. Meagan Franks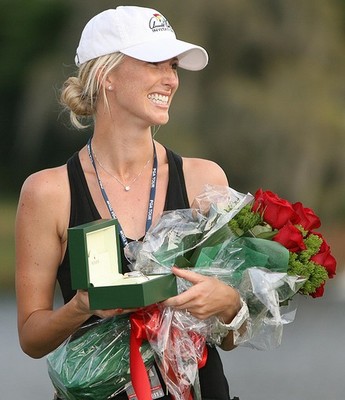 After her husband, golfer Martin Laird, won the 2011 Bay Hall Invitational, Franks looked like a kid in a candy store.
She was holding a plethora of roses, wearing a Rolex watch and smiling as if she knew she never had to work another day in her life.
Oh wait, she doesn't have to.
7. Amy Mickelson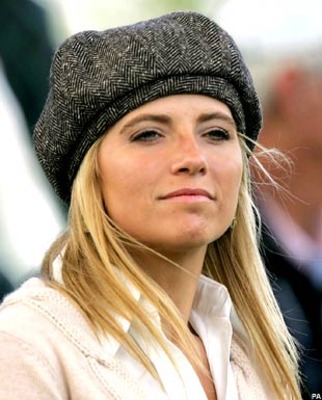 Perhaps the most well-known woman on the tour, Amy Mickelson embraces her role as queen.
The former Phoenix Suns cheerleader was diagnosed with breast cancer in 2009 and, after John Daly began the pink short trend to support her, all the golfers followed suit.
One of the more classy ladies of golf.
6. Elin Nordegren We'll Miss You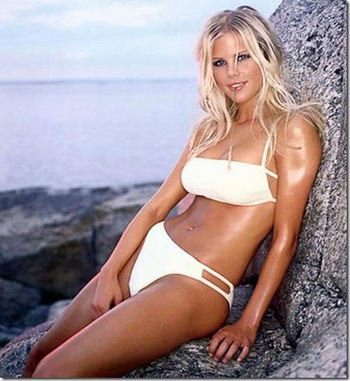 She is Swedish, a former model and the ex-nanny of golfer Jesper Parnevik's kids.
Tiger Woods' ex-wife seems to be doing just fine without him, considering she negotiated a $5 million payout if he was unfaithful.
Karma always wins.
5. Allison Micheletti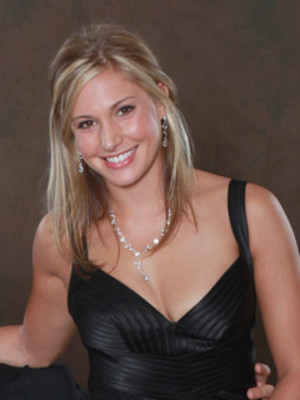 German golfer Martin Kaymer sure has plenty to come home to every night as his trophy wife Allison continues to overshadow his tournaments.
Whether he wins or loses, Kaymer earns a trophy every night.
4. Lisa Pavin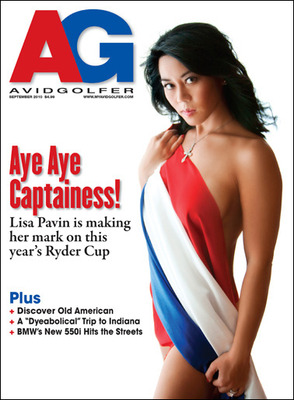 Following the publishing of her provocative pose on the cover of Avid Golfer Magazine and multiple altercations with the media, it was clear that Corey Pavin's wife is no conventional Ryder Cup wife.
Lisa takes "captainness" to a new level, making sure everybody knows that she is her husband's no. 1 supporter.
As an infant, she left for the United States during the fall of Saigon in 1974 with her family.
Growing up in Iowa, a city not known for its Asian-American population, she lost her mother at age 11.
She helped her dad to raise the family.
What doesn't kill you makes you stronger.
3. Ana Ivanovic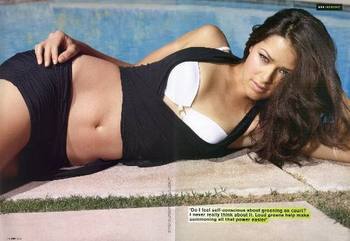 Talk about a power couple, Adam Scott's girlfriend is quite the tennis player.
But she may begin to garner more attention as a first lady of golf.
They both practice the clenched fist celebration every night before they go to sleep.
2. Suzanne Stonebarger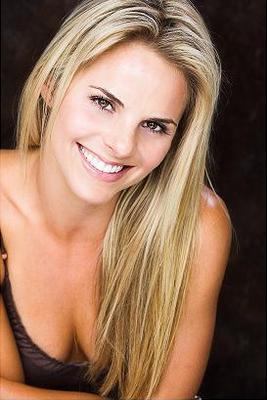 While he calls himself more of a beer guy than a wine connoisseur, it is clear that his wife, Suzanne, is like a fine wine, only getting better with age.
Fun Fact: Ricky's father Bruce Barnes was a punter for the New England Patriots.
That must be where he acquired his athletic ability.
1. Alli MacKenzie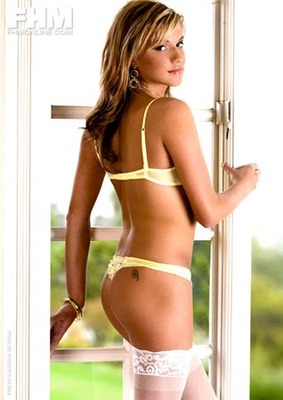 The former FHM model doesn't shy away from the camera... at all.
Her husband, golfer Will MacKenzie, likes to join her in a photo shoot occasionally.
Why go on tour when you've already hit a hole in one?
Keep Reading