Michael Jordan, Shawn Kemp and the Retired, Overweight All-Stars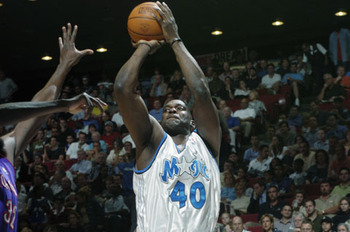 Athletes are put through the most intense exercise regimens in order for their bodies to be in top condition for the season.
But after living the glory of being a professional athlete, these men join us regular joe's in the real world. Many don't handle it very well and food becomes their worst enemy.
I am guilty of being an optimist, so I always root for these guys to somehow, someway finally see their junk again.
Here are the Overweight All-Stars. Enjoy.
Charles Barkley: Before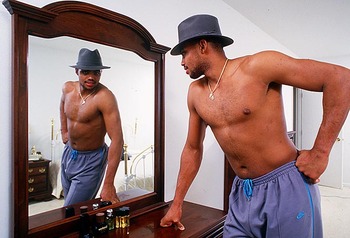 Before he became the wacky and outspoken analyst on TNT, Charles Barkley was a wacky and outspoken 11-time All-Star for the Philadelphia 76ers, Phoenix Suns and Houston Rockets. He also won MVP in 1991.
Sir Charles is one of only four players to compile at least 20,000 points, 10,000 rebounds and 4,000 assists.
My morning routine begins with me putting on this exact outfit and flexing in front the mirror for 10 minutes.
Charles Barkley: After
Tony Gwynn: Before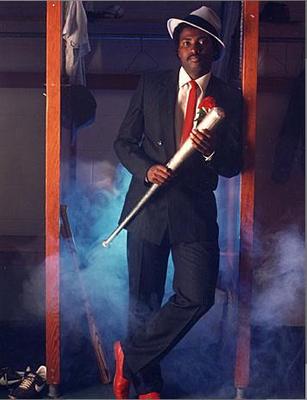 Tony Gwynn is considered one of the best pure hitters in baseball history. For his entire 20-year career, he played for only the San Diego Padres and is considered their best player of all time. Mr. Padre never batted under .309 and only struck out 434 times.
He also has to be one of the smoothest cats around if he can legitimately pull off posing in a cloud of smoke with a red rose tucked away in his suit.
Tony Gwynn: After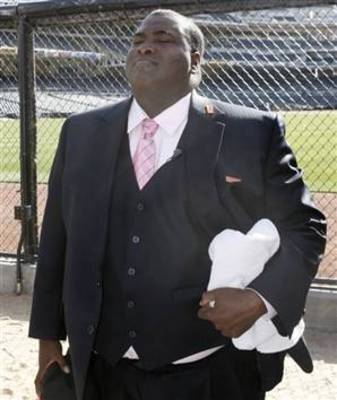 A few years back, a McDonald's Play Place shut down because they asked Tony Gwynn if they could borrow all of his clothes for kids to play in.
He said no at first, but they told him they would give him free McDonald's for life. He showed up with two bus loads of clothing before the McDonald's representative could even finish his sentence.
His suits provided a spectacular adventure for small children, giving little tykes endless tunnels for them to crawl in. Everything was fun until several got lost in the enormous fabric and died.
It was a tragic event. You didn't hear about this?
Mike Tyson: Before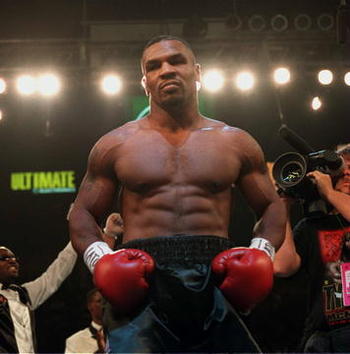 Without a doubt, "The Baddest Man on the Planet" was the scariest human being walking the earth during his prime in the ring. Tyson won his first 19 professional bouts by knockout, usually in the most jaw-dropping fashion.
His rough upbringing and lack of a mentor led him down a difficult road, but he continues to battle his demons and try to do what is right. And he is awesome in The Hangover.
Mike Tyson fun fact: He really likes pigeons.
Mike Tyson: After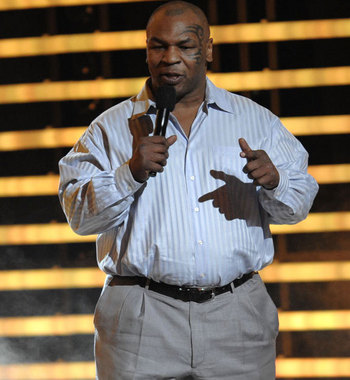 Judging from this photograph, Iron Mike must have eaten way too many ears.
It also looks like he actually followed through on his promise about eating Lennox Lewis' children.
Brett Hull: Before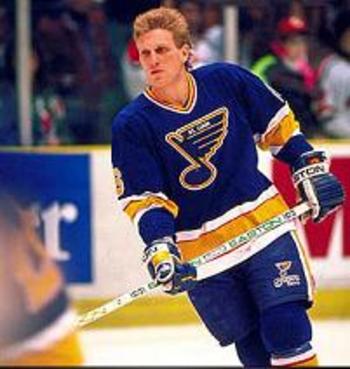 The Golden Brett played right wing for five teams. He played for the St. Louis Blues during his prime, but scored one of the most controversial goals in the sports history while playing for the Dallas Stars.
The son of Bobby Hull had one of the best shots in hockey and is currently third all-time in goals scored.
Brett Hull: After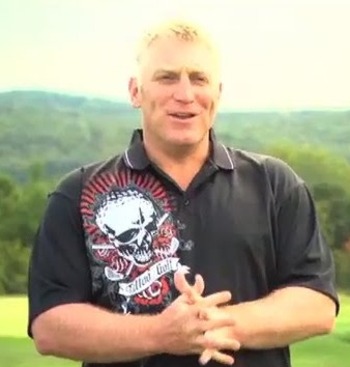 Brett is now living the dream. He owns a restaurant with former teammate Mike Madono and smokes stogies all day while playing golf.
However, that dream has turned his body into a nightmare. People should also be aware that this man is in his mid-40s and is still wearing shirts with skulls on them.
Patrick Ewing: Before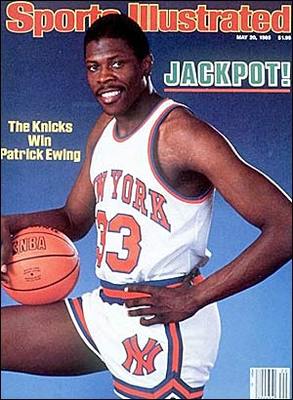 Patrick Ewing is considered one of the top 50 basketball players of all time and has won two Olympic gold medals. He is also known for never winning a championship.
For a brief time, Ewing's talent was stolen by aliens while Michael Jordan was playing baseball and considering a comeback.
Having Ewing's talent is probably the main reason those aliens lost to Michael and the Looney Toon characters.
Patrick Ewing: After
What most people don't know is that they could only do one take for that commercial. The basket Mr. Chewing here dunked on actually did explode when he slammed the ball down because he is such a fat ass now.
He must have sought out some help from Ben & Jerry after he couldn't stop thinking about that layup he missed against the Pacers in the 1995 Eastern Conference Semifinals.
Actually, it might be when Scottie Pippen ruined his life with one of the most massive dunks in NBA history.
I don't know. I could list a million reasons why Patrick Ewing is now an emotional eater.
Rowdy Roddy Piper: Before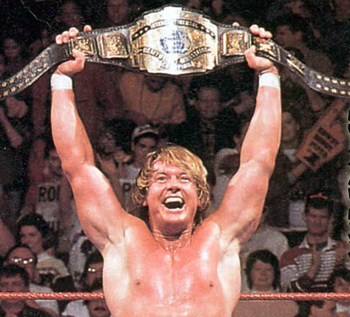 Using his "Scottish Rage," Roddy became one of the most beloved wrestlers of all time.
And who can forget the epic rivalries created in Piper's Pit?
I still pull out my red kilt just to honor this badass.
Rowdy Roddy Piper: After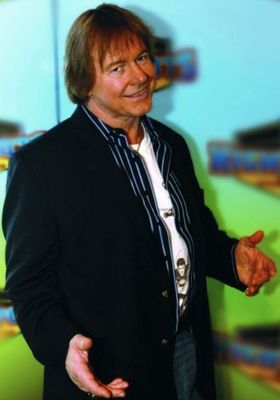 In 2008, Piper lived a pothead's dream by smoking a bong while a crowd cheered him on.
He also was arrested for suspicion of DUI in 2009.
He really knows how to party.
Ronaldo Luis Nazario De Lima: Before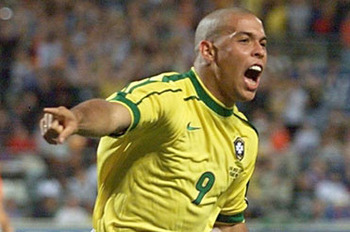 Ronaldo is considered one of the best scorers of the '90s and early 2000s. He won the World Cup with Brazil in 1994 and 2002.
Other than Zenedine Zidane, Ronaldo is the only footballer to win the FIFA POY three times.
Ronaldo Luis Nazario De Lima: After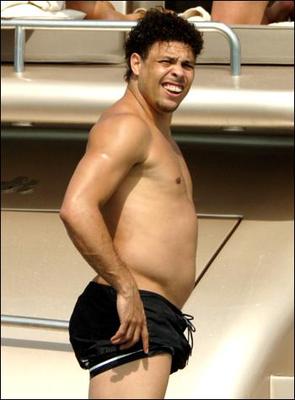 Ronaldo finally retired in February 2011 after Corinthians were eliminated in the 2011 Copa Lipertadores.
Ronaldo was quoted as saying, "mentally I wanted to continue but I have to acknowledge that I have lost my body."
No s***, Sherlock.
Shawn Kemp: Before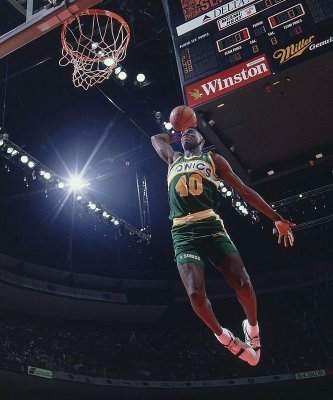 For a time, the "Reign Man" was one of the biggest high-flyers in the NBA, throwing down sick oops from Gary Payton on a regular basis.
Not too many could compete with Shawn Kemp when he went into beast mode.
Shawn Kemp: After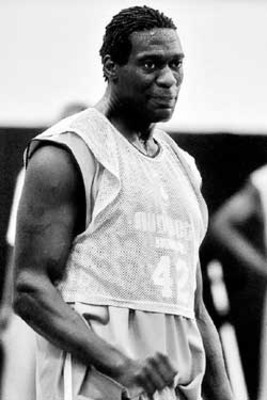 In April 2005, Kemp pleaded guilty to drug possession after being found with cocaine and approximately 60 grams of marijuana.
He is probably at home this very moment smoking a jay and telling anyone who will listen he is planning another comeback.
John Kruk: Before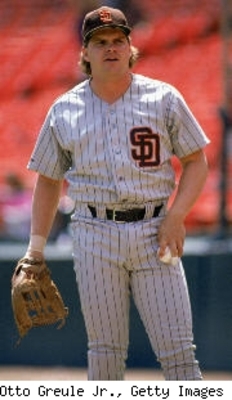 Krukie is famous for his build, mullet, and his at-bat against Randy Johnson.
Kruk was a career .300 hitter and led the "Macho Row" against the Toronto Blue Jays in 1992.
John Kruk: After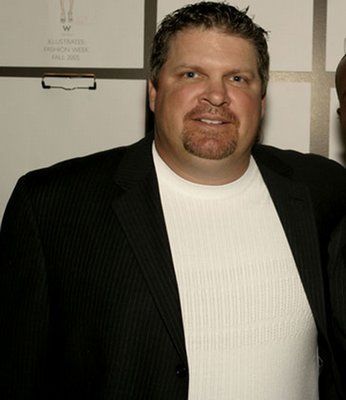 I know, I know. Technically Krukie got really fat a few years into the league, but I swear he has gotten even bigger since his playing days for the Philadelphia Phillies.
I watch Kruk's analysis for two reasons. The first is because I really enjoy his wit and expertise concerning the sport of baseball.
The second is that there is always an outside chance I will witness history by seeing the very first live heart attack on ESPN.
Emmitt Smith: Before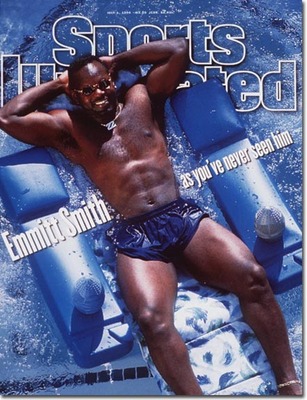 Emmitt Smith is a three-time Super Bowl winner and is the all-time rushing leader.
He won MVP, the season rushing title, and was named MVP in the 1993 Super Bowl. He is the first player to accomplish that feat in NFL history.
Some people argue Smith is the best running back of all time. Barry Sanders and Walter Payton were better. If you disagree, you're wrong.
Emmitt Smith: After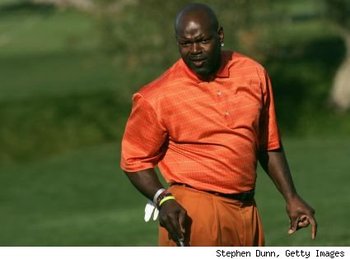 After football, Smith had his man card revoked after appearing in and winning Dancing With the Stars.
And even though he struggles to put a sentence together, he is a studio football analyst for the NFL Network and ESPN.
Diego Maradona: Before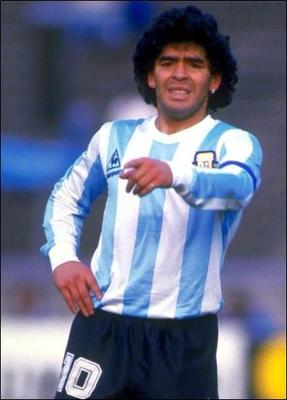 Diego Maradona is considered by many to be the best footballer of all time. He also coached Argentina in the 2010 World Cup.
He is most known for the "Goal of the Century" and the "Hand of God."
Diego Maradona: After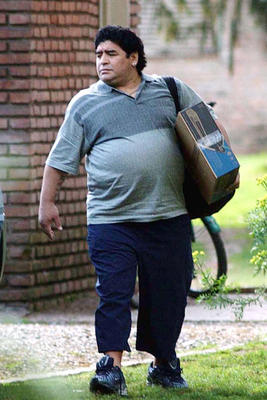 To honor Maradona, youngsters used to annually capture him from his home and roll him down Caminito, the most famous street in Argentina.
Once they reached the end of the road, the children would then beat him with large sticks until he exploded, littering the streets with small candies and cocaine.
It was a widely celebrated event in South America. If you didn't see it, you're out of luck. Maradona lost weight and is now clean.
OJ Simpson: Before
Back in the '70s, no one could bottle up the Juice, as he was the first player to rush for 2,000 yards in a season and the only player to rush for that many yards in a 14-game season.
Elected to the Hall of Fame in 1985, Simpson holds the record for yards-per-game average in a season (143.1).
I can't say this with the utmost certainty, but now knowing his criminal record, he probably acquired his running talents hopping fences and sprinting away from police as a youth.
OJ Simpson: After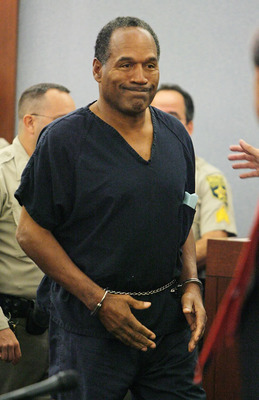 Despite being an outstanding running back, OJ can't perform the simple task of putting a glove on.
There are also rumors going around that OJ is depressed about being in prison and now weighs 300 lbs.
Could it be the guilt of knowing he got away with murder? Probably not. He is probably more depressed he isn't on a golf course right now.
George Foreman: Before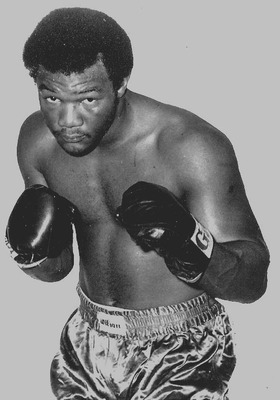 Big George is a two-time world heavyweight champion.
He knocked out Joe Frazier in Kingston, Jamaica, and lost to Muhammad Ali in the first "Rumble in the Jungle."
Foreman also became the oldest heavyweight champion in 1994 after defeating 26-year-old Michael Moorer at the age of 45.
To this day, Moorer still sits alone in his dark basement, re-evaluating his chosen career path.
George Foreman: After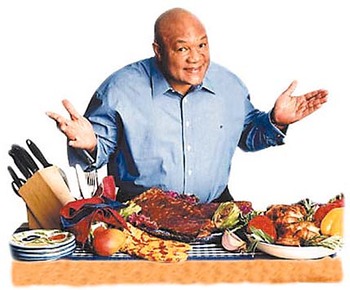 Foreman has 10 children. All five of his sons are named George, officially earning him the title "Biggest Egotistical Prick on the Planet."
I forgive him, though. He invented the George Foreman Grill, aka the most important college kitchen appliance known to man.
Dare of the day: Drink all the grease buildup after cooking a week's worth of burgers.
Magic Johnson: Before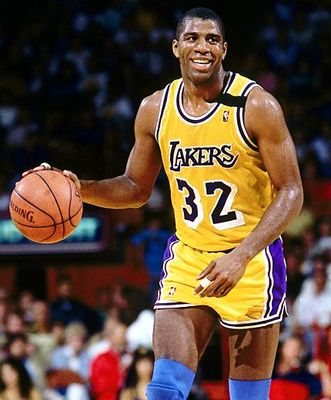 Magic Johnson brought a renaissance to the NBA along with Larry Bird. He is widely considered the best point guard to ever play the game.
Using some of the flashiest passes the game has ever seen, Magic led the league in assists per game and is the all-time leader in assists.
He was a member of the 1992 Dream Team and won five NBA championships with the Los Angeles Lakers.
Magic Johnson: After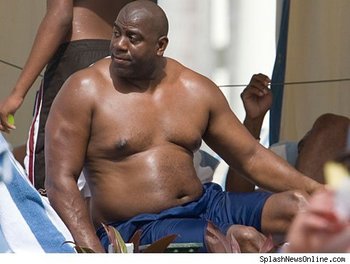 In 1991, Magic revealed that he was diagnosed with HIV, causing everyone in America to panic and run to their nearest clinic to be tested for STD's.
With a group of scientists, Johnson concocted another tragedy. This deadly virus is known as the Magic Hour.
Ric Flair: Before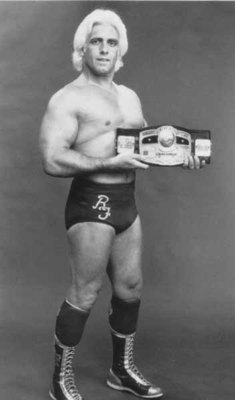 Flair was Inducted into the WWE Hall of Fame in 2008.
He is a 21-time world champion. At least that is what he says. But I will believe anything that comes from the dirtiest player in the game.
WOOOOOOOO!
Ric Flair: After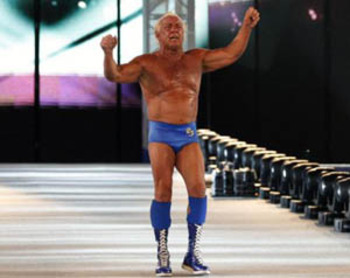 It breaks my heart witnessing a train wreck of this proportion.
If this can happen to the Nature Boy, it can happen to anyone.
Michael Jordan: Before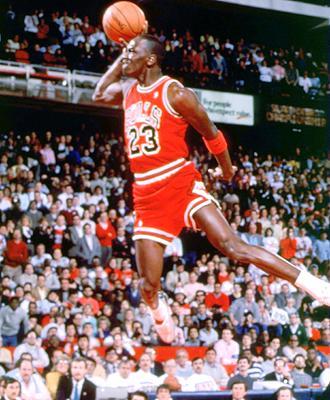 What can I say about Michael Jordan that everyone doesn't already know?
He is the greatest player of all time. Period.
I think the only thing he is average at is running a basketball organization.
Michael Jordan: After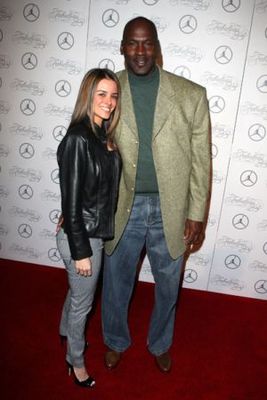 I absolutely refuse to say anything bad about Michael Jordan.
Keith Hernandez: Before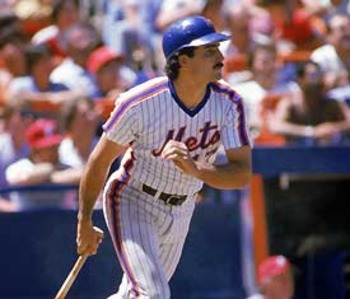 Through the power of nose candy, Hernandez became one of the most famous Mets ever, leading a nucleus of young talent in 1983.
This 1986 World Series champion redefined the first base position defensively. He was rarely bunted on, regularly made outstanding relay throws and even caused a rule change after he would sit in foul territory in order to tag base runners.
Keith Hernandez: After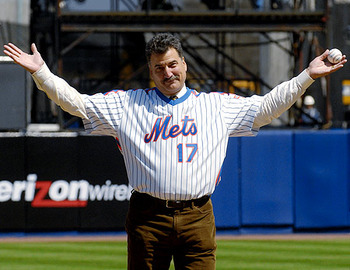 In this photo, Keith is throwing his hands up in frustration, fully surrendering to the fact that he has let himself go.
He also looks like a total f***wit tucking his jersey into a pair of corduroys.
Keep Reading