WWE Extreme Rules Results: Amazing Photos From Layla-Michelle McCool (& Kharma)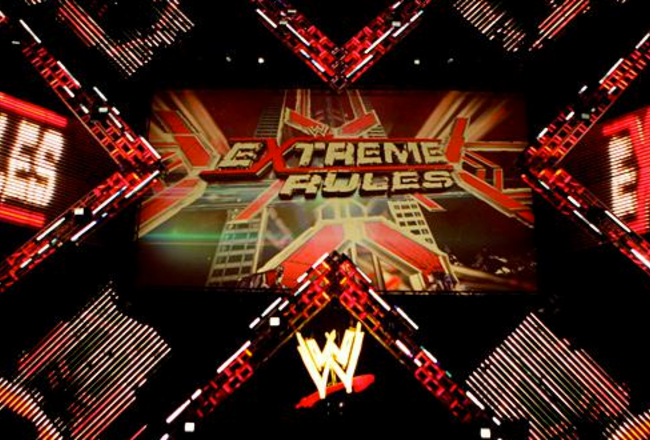 Courtesy of WWE.com

Where were you when you heard the news late Sunday night?
You never thought you'd hear it. But Sunday night, it happened.
Former WWE Divas tag-team duo LayCool broke up. And Layla took out Michelle McCool in their "Loser Leaves WWE" matchup at WWE Extreme Rules 2011 in Tampa.
It appears that Michelle McCool's WWE career is over. (For now, at least.)
But that wasn't the end of the story.
Kharma (the former TNA wrestler known as Awesome Kong) made her unofficial WWE debut, joining the fray following Layla's victory and beating the ever-loving hell out of Michelle McCool.
Follow along with us as we run through the top photos from the big Divas match at WWE's Extreme Rules.
(All photos are courtesy of WWE.com)
McCool Makes Her Entrance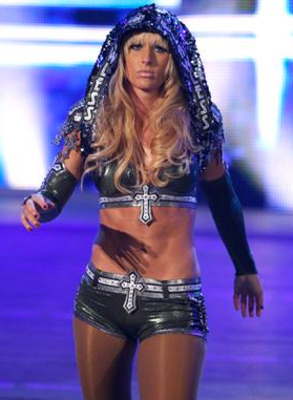 Courtesy of WWE.com
Michelle McCool, the first ever WWE Divas champion, saunters toward the ring wearing her trademark hood and cross-bedazzled outfit.
Boot to the Behind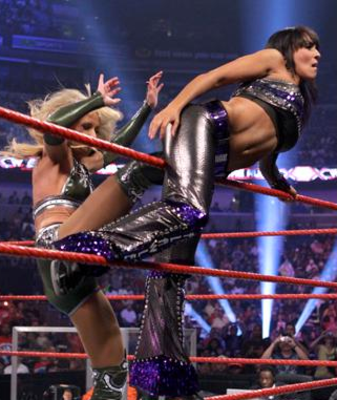 Courtesy of WWE.com
McCool starts off the match with a bang, namely a kick to the tush of Layla.
Male Fans Are Loving It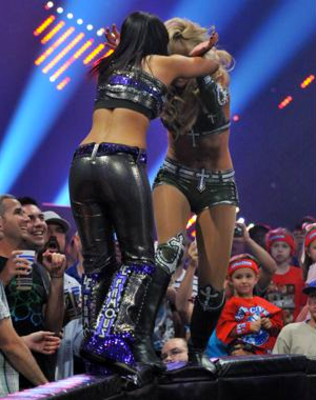 Courtesy of WWE.com
Layla and Michelle McCool grapple on the edge of the barrier surrounding the ring area.
Obviously, the male fans in attendance are loving their front-row seats.
Layla into the Turnbuckle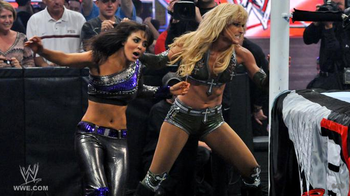 Courtesy of WWE.com
Michelle McCool gets set to run Layla, her former tag-team partner, into the turnbuckle bar outside the ring.
Michelle McCool Calls Timeout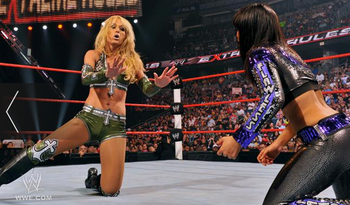 Courtesy of WWE.com
"Whoa, whoa, whoa...No punching before I stand up."
Layla Overcome With Emotion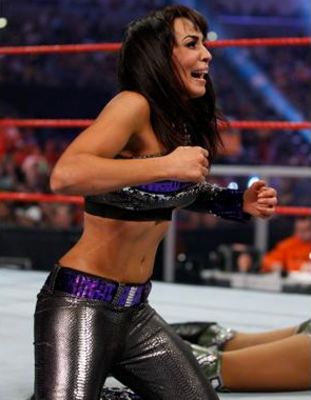 Courtesy of WWE.com
Layla starts up one of her trademark crying sessions—though this appeared to be a happy one—after pinning McCool.
Layla: Winning!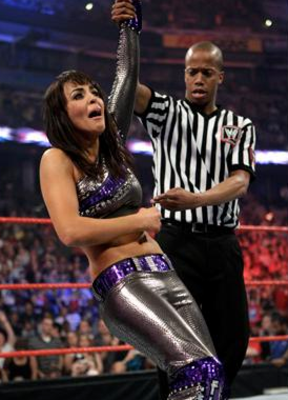 Courtesy of WWE.com
Layla's sobbing continued after her arm was raised in triumph by the match referee.
No Longer Cool to Be Michelle McCool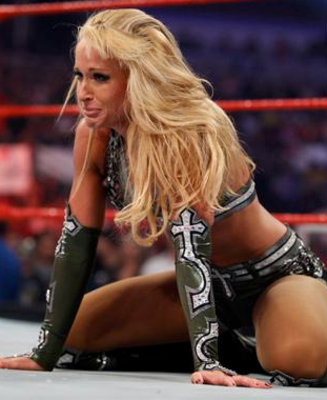 Courtesy of WWE.com
While Layla celebrated, McCool sat—in her sexiest sad position, obviously—and cried in the middle of the ring.
But this night was about to get a whole lot worse for poor McCool.
Kharma Makes Her Entrance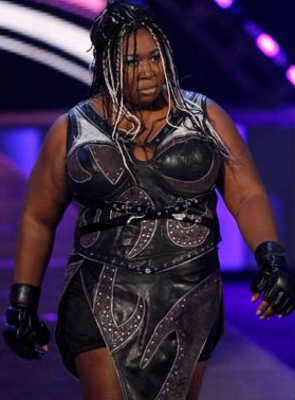 Courtesy of WWE.com
While McCool was crying in the ring, pondering her future, the music for new WWE Divas behemoth Kharma started up, and the large, scary lady entered the ring area.
Might Be Time to Make Your Exit, Michelle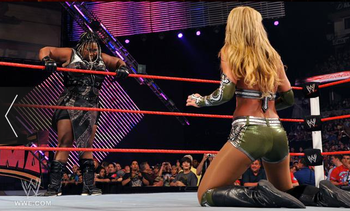 Courtesy of WWE.com
You'd think that McCool would have turned tail and run as Kharma approached the ring. But no, she stayed still like a deer caught in the headlights, as the monstrous Kharma set her sights on the soon-to-be-leaving diva.
Kharma Takes McCool for a Ride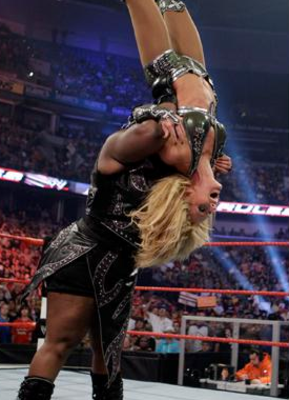 Courtesy of WWE.com
Kharma takes McCool high up into the air...
Kharma's a B----!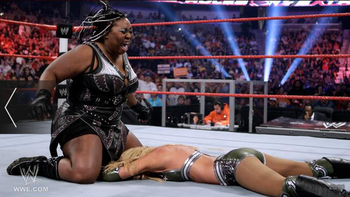 Courtesy of WWE.com
...and slams her down to the canvas, an unfortunate finale for McCool in WWE, but an exciting and fascinating debut for the big lady.
Keep Reading