The 25 Sexiest Cougars in Sports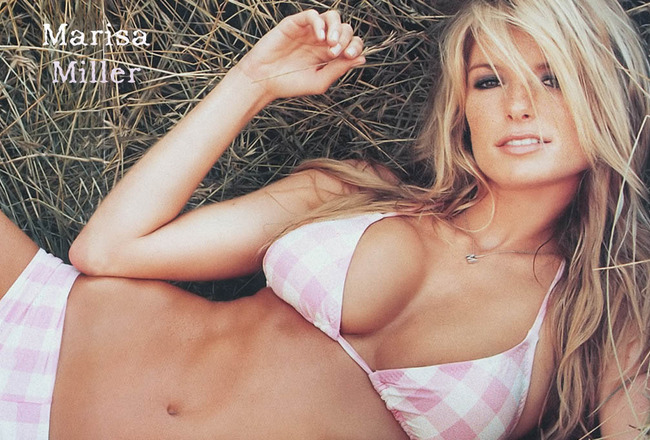 It's not easy being a Cougar in 2011.
But we appreciate them. Amongst this list there are actresses, models, pop stars, and reality show personalities. These gorgeous women are successful in their own right, so why would they go for some older, boring guy?
These cougars are not the stereotypical image you get from the movies. They are not stuck at home and bored out if their minds. These are some of the most successful women in Hollywood. With this power, beauty and status they have landed some of the biggest names in sports over the last few decades.
Some of these women simply had rumors circulating about relationships, while others had flings, relationships and even marriages.
Apparently, there is something about a successful young athlete that draws these women. I don't get it, but to each her own.
Just in case any of these women are interested, I did play intramural basketball this year, and am both eligible and looking.
Cougar Criteria:
-Above 30 years old
-Dating a younger man
-Very attractive
Here are the 25 sexiest cougars of all time....
25. Keyshia Cole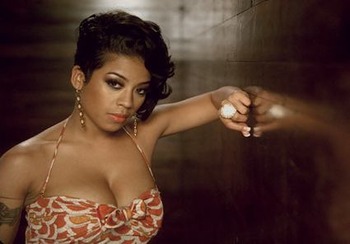 Keyshia Cole (29) and Daniel Gibson (25)
I know, Im breaking my rule of 30+ year old women right off the bat, shoot me.
Cole and Gibson just had their first child a year ago and are set to get married. Gibson should be very happy that she is so successful, because the Cavaliers' point guard might be a stay-at-home dad before you know it.
24. Stephenie LaGrossa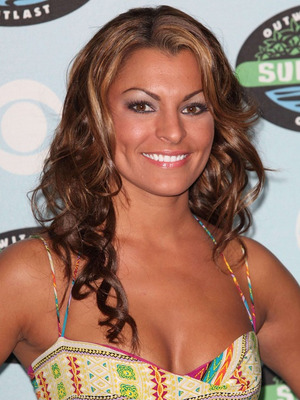 Stephenie LaGrossa (31) and Kyle Kendrick (26)
Kendrick married the Survivor contestant last year, and they are already expecting their first child.
This is the second Phillies pitcher to marry a survivor contestant, who are leading the league in this category.
23. Brooke Shields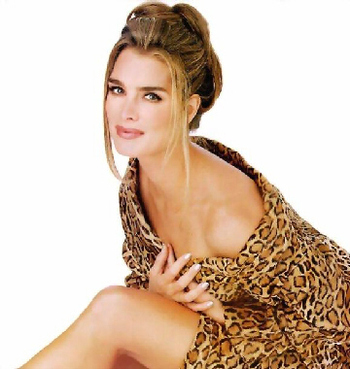 Brook Shields (45) and Andre Agassi (40)
When Shields and Agassi got married, gas prices were at $1.30 a gallon. 1997 was a long time ago, and despite the different life paths they have taken, Shields has always been older than the tennis star.
22. Kelly Klein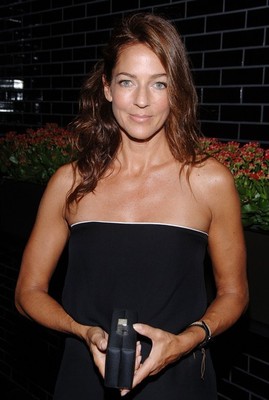 Kelly Klein (53) and Sean Avery (30)
After her divorce from her husband Calvin Klein, Kelly went younger.
Going from Calvin Klein to Sean Avery is like going from a fine wine to malt liquor. Klein is classy, well put together, and good to enjoy over time. Avery is a brash, offensive hockey player that will only get you in trouble over time. I think you get the point.
21. La La Vasquez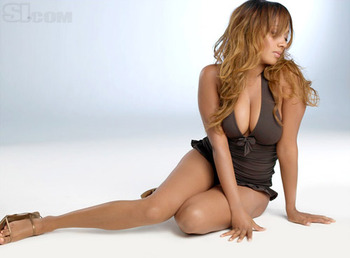 La La Vasquez (31) and Carmelo Anthony (26)
I guess the older women really do call the shots. All we kept hearing about during the Carmelo saga was about his wife and her desire to be in a big city where she can pursue her career.
Anthony lands in New York, Vasquez gets her way.
20. Mariah Carey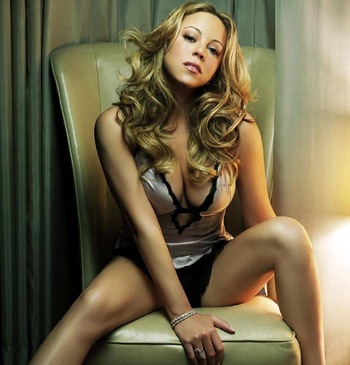 Mariah Carey (42) and Derek Jeter (36)
Over a decade ago, and long before Nick Cannon, Carey and Jeter dated at the beginning of his career. Carey is also older than her current husband, making her a serial cougar.
19. Madonna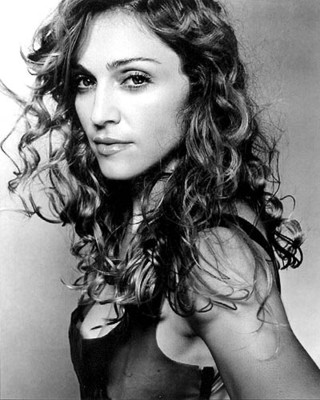 Madonna (52) and Jose Canseco (46)
If you did not believe him before, you probably are not going to now, but Jose Canseco said that he and Madonna had relations almost 20 years ago. He said that, despite being married, she wanted him and tried to seduce him.
I am not taking his word as law, but he really has not lied to us as much as we would like to believe.
18. Ashley Judd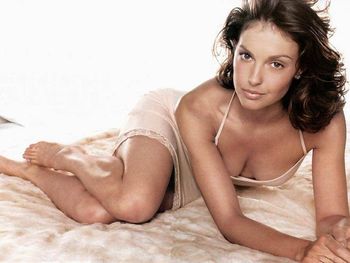 e.g. 'Chicago Blackhawks', 'Chicago Cubs'
Ashley Judd (42) and Dario Franchitti (37)
Judd has a passion for Kentucky basketball. Judd has an even greater passion for Formula One racing. She got married to her husband, Dario Franchitti, in 2001. Despite their five-year age difference, Franchitti is always trying to catch up (pun fully intended).
17. Rachel Hunter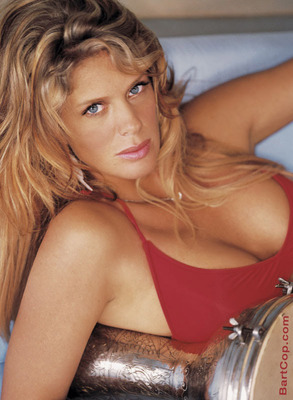 Rachel Hunter (41) and Jarret Stoll (28)
Hunter was engaged to Stoll and set to get married up until two months before the wedding was called off.
I suppose the 13-year difference might have had something to do with it.
16. Sheryl Crow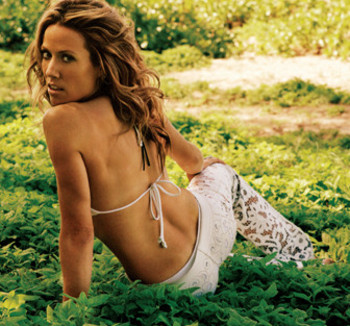 Sheryl Crow (49) and Lance Armstrong (39)
The cougar was engaged to cyclist Lance Armstrong in 2003, before splitting in 2006. She is a talented musician and songwriter, who has adopted two children since 2007.
Don't worry, Sheryl, besides for his seven Tour de France victories, you are still the winner here.
15. Cameron Diaz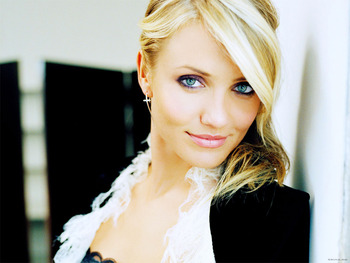 Cameron Diaz (38) and Alex Rodriguez (35)
I know, the difference is not that great between Diaz and Rodriguez, but work with me here.
Diaz and A-Rod dated for a while before parting ways, and the older bachelorette is still on the prowl.
14. Joumana Kidd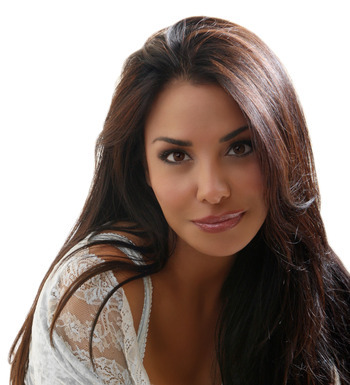 Joumana Kidd (38) and Jeremy Shockey (30)
After her 10-year marriage to Jason Kidd, Joumana has been linked to several well-known entities including the former New York Giants and current Carolina Panthers tight end, Jeremy Shockey.
13. Bipasha Basu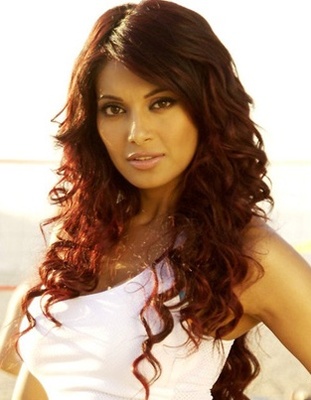 Bipasha Basu (32) and Cristiano Ronaldo (26)
Basu and Ronaldo's 2007 kiss sparked controversy. They were never together for a long period of time, but long enough for her to be one of the notches on Ronaldo's list.
12. Salome Khorasanchi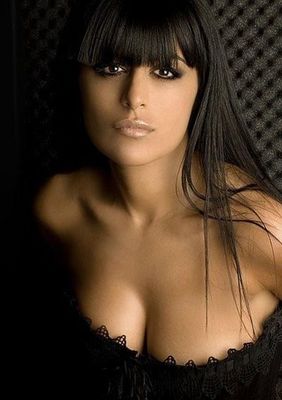 Salome Khorasanchi (50) and Oguchi Onyewu (28)
In my quest to find her age, I found one website that said she was 50. That may or may not be in the case, but in any event, she is still gorgeous and has dated United States National Soccer Team starter Oguchi Onyewu.
T-11. Elizabeth Hurley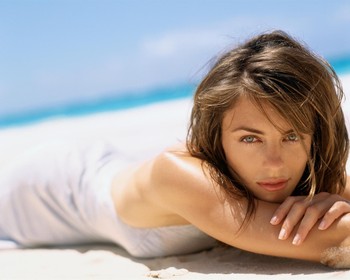 Elizabeth Hurley (45) and Shane Warne (41)
For whatever reason, Hugh Grant cheated on Hurley back in the day, leaving her single and ready to mingle. She recently landed Australian cricketer Shane Warne, who has now become my favorite cricketer.
T-11. Rachel Uchitel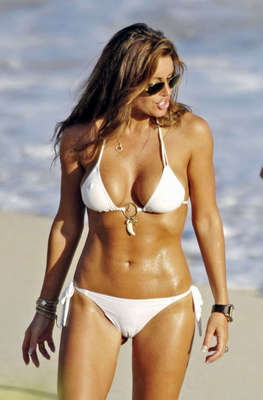 Rachel Uchitel (36) and Tiger Woods (35)
Uchitel was the first mistress to come out and really let the circus surrounding Woods begin. Their relationship had been going on for months in secret, and upon the news turning public, Woods' life changed forever.
10. Alyssa Milano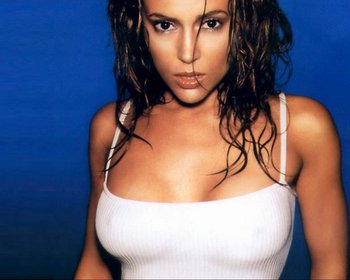 Alyssa Milano (38) and Josh Beckett (30)
They were linked to be dating a few years back, but the two sides denied the rumors. Beckett has been rumored to several different women before settling down just a few months ago.
Milano is a huge sports fan, so I wouldn't be surprised to we hear about a new younger athlete in the future.
9. Gabrielle Union
Gabrielle Union (38) and Dwayne Wade (29)
Wade was able to convince Lebron and Bosh to come to South Beach. Now, he has convinced Gabrielle Union, a woman nine years older than him to date him. What a life.
There were rumors that Union was being sued by Wade's ex-wife for stealing her man. Talk about a cougar!
8. Kim Kardashian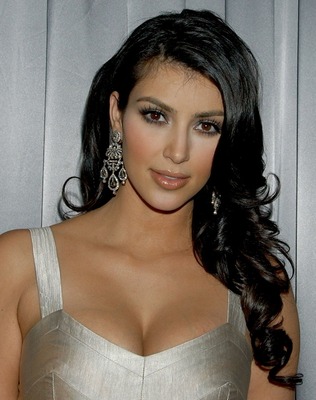 Kim Kardashian (30) and Kris Humphries (26)
Kardashian has dated some of the biggest names in sports. Reggie Bush, Miles Austin, and Kris Humphries?
An interesting article was just published about "The Kardashian Affect". Click here to check it out.
7. Nicole Scherzinger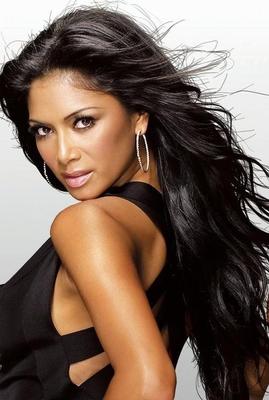 Nicole Scherzinger (32) and Lewis Hamilton (26)
This was a cougar rebound fling after her three-year relationship with Nick Hexum.
We do not judge Nicole, but with all of the guys out there, you went for a Formula One driver?
6. Bianca Kajlich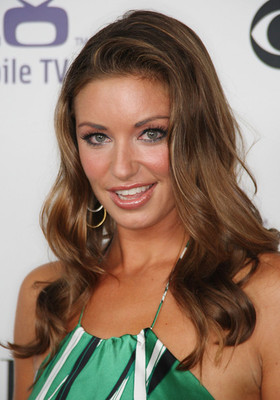 Bianca Kajlich (34) and Landon Donovan (29)
The couple got married in 2006, divorced in 2010, and Kajlich was taller than him the entire time.
5. Kelly Brook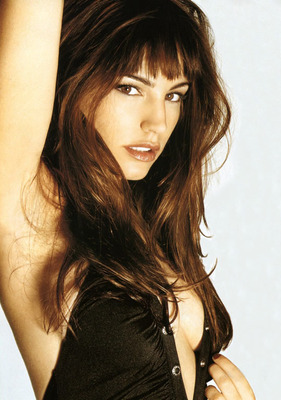 Kelly Brook (31) and Danny Cipriani (23)
Brook went from Jason Statham to Bill Zane and found her way to 23-year-old rugby player Danny Cipriani.
Talk about falling off the wagon.
4. Eva Longoria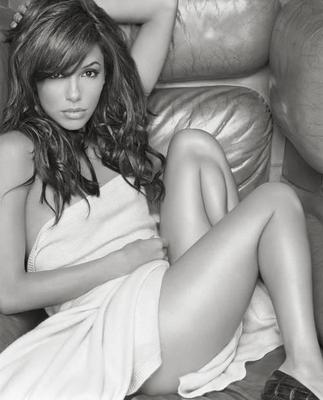 Eva Longoria (36) and Tony Parker (28)
Back when Longoria and Parker were married, there was nobody that looked better in a San Antonio Spurs jersey.
I'm sure Brent Barry's wife's hit television show is still doing great....oh wait, that's Longoria.
3. Bridget Moynahan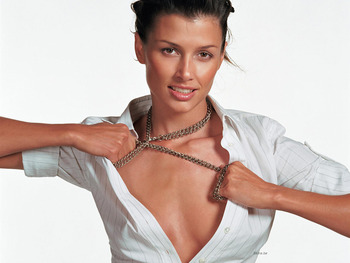 Bridget Moynahan (39) and Tom Brady (33)
Since Brady and Moynahan were together, he has two kids, and zero Superbowl rings. Coincidence...probably, but it's fun to think about.
Brady has a lot of work to do to achieve Travis Henry status, but he's starting. Moynahan can find a new star quarterback in a second. I hear Aaron Rodgers just won a pretty big game.
2. Niki Taylor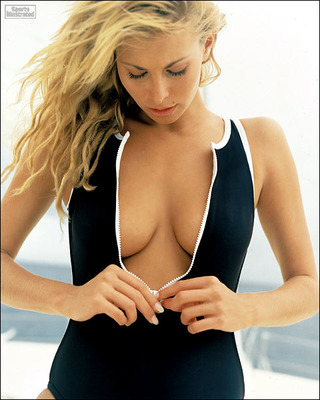 Niki Taylor (36) and Burney Lamar (30)
Taylor met Lamar at an autograph signing and married after only three dates. They are actually still married, which is surprising considering how fast they got married. They now have a child.
1. Marisa Miller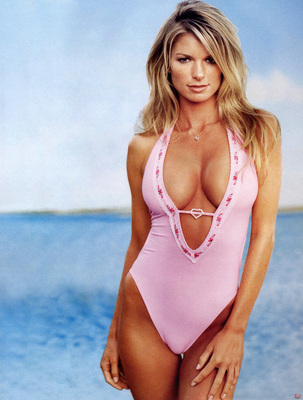 Marisa Miller (32) and Derrick Rose (22)
MVP! MVP! MVP!
Derrick Rose should win several awards if he is able to land Miller. The two have been rumored to be romantically involved, though nothing public has been stated yet.
Apparently, chicks dig MVP candidates who can score at will and lead their team to victory...I was so close.
Follow me on twitter @ AustinSchindel
Follow B/R swagger @ BR_Swagger
Keep Reading