Auburn's HBO Scandal: Are Allegations Against Auburn University Fair or Foul?
Matthew Stockman/Getty Images

On March 30th, four former Auburn players (Stanley McClover, Troy Reddick, Raven Gray and Chaz Ramsey) appeared on HBO's Real Sports and claimed that they received money at Auburn from boosters.
McClover, who has a charity sponsored by HBO, claimed to have been offered money by Nick Saban and LSU, but he chose Auburn because they offered more money. Other players also confirmed that they received money to play at Auburn.
Is this all true, and will the NCAA have more work to do in Auburn, or is this just another media attack on Auburn University?
Begin Slideshow

»
Chris Graythen/Getty Images

Whether Auburn fans want to admit it or not, Auburn's football program is referred to as "dirty" for a reason.
While Auburn's football program hasn't committed a major violation since Pat Dye was coach in 1992, Auburn historically has been caught with their hand in the cookie jar.
Since 1992, however, it would be hard to find a cleaner football program than the one at Auburn. Still, history has proven that the NCAA is pretty familiar with Auburn's campus.
Streeter Lecka/Getty Images

If Auburn was rolling out the money to guys like Stanley McClover, then why weren't Auburn's GOOD players paid?
Off the top of my head, I'll run down the list of 2004 Auburn players better than McClover: Jason Campbell, Ronnie Brown, Cadillac Williams, Karlos Dansby, Carlos Rogers, Junior Rosegreen, the starting offensive line, every starting wide receiver, Travis Williams and Quentin Groves.
Junior Rosegreen reacted to the HBO special by calling McClover a "(expletive) storyteller" and stressed that if he were paid then the other great players on the 2004 team should have been paid too.
Ronnie Brown drove around Auburn's campus in a 1994 car with a busted window in the back. Yeah McClover, like someone would pay you over a first-round NFL Draft pick.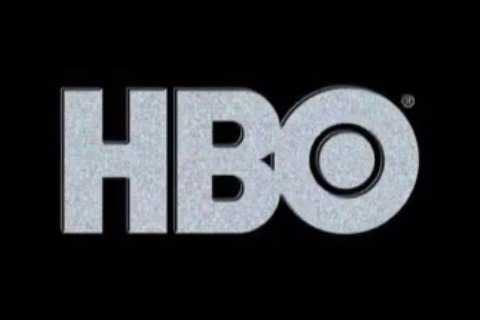 HBO has denied paying McClover, Ramsey and the others to tell lies on TV.
While this is a good reason to think this is really on Auburn, the counter-argument may be even better...
Chris Graythen/Getty Images

In order to be sponsored, you have to pay money, so HBO contradicts itself. Also, during the HBO presentation, a commercial for Stanley McClover's charity was played.
Sorry, HBO, but I honestly doubt you didn't pay these guys. You're sponsoring one of the players, for crying out loud!
Donald Bowers/Getty Images

In all due respect, Real Sports is not TMZ. Real Sports is a national TV broadcast that sheds new light on sports.
With big names like Bryan Gumble on set, the HBO show has picked up awards in bunches and been praised for its quality of sports reporting.
HBO said before the show aired that they had absolutely no proof that what the players would be telling them is real. HBO is only going by what the players said... and that may be true in more ways than one.
A lot of the credibility of the broadcast is lost when you say you have no proof whatsoever.
HBO's case is also hurt by the fact that ESPN reported Joe Schad actually backed what they said. Everybody knows that Schad couldn't report correctly if he actually saw the story happen in front of his own eyes.
Golly... how do the employers at ESPN even sleep at night?
Because of investigations into Cam Newton and Trovon Reed's recruitments, the NCAA won't even have to budge to be at a place where they can snoop around.
With corrupt boosters like Bobby Lowder, who is portrayed as Hitler on a Youtube video, Auburn fans can never be at ease.
Christian Petersen/Getty Images

So far, Auburn head coach Gene Chizik and former players Zac Ethridge, Travis Williams, Quentin Groves, Craig Stevens, Lee Ziemba, Jerraud Powers, Walter McFadden and many, many others have reacted to the story.
Chizik called the show "pure garbage."
McFadden said he was never paid and that surely former head coach Tommy Tuberville couldn't have been involved, because Tuberville "said 10 words" during his 10-year stint at the school.
Other players bashed the program, offered their perspective of the truth and called out the former players.
Ziemba sent a tweet to Paul Finebaum saying that he would join the show to give everybody the whole truth. Former half back Mario Fannin said in a tweet that no allegations surrounding Auburn right now are true.
Junior Rosegreen and AuburnUndercover.com writer Jeffrey Lee both have said that they, in person, saw McClover buy a car with pell grant money, not with money he received from Auburn.
Byron Isom said that none of the players are credible. Also, Lee Ziemba was very vocal on his twitter account. Here are some tweets he sent out:
"I started 52 games for Auburn, played on a 14-0 national championship team.... and saw no money from any boosters or the team itself."
"Funny HBO story just broke. Couple former players lying to bring our past season down. Keep dreaming fellas. Ain't nothing gonna"
"I know the two players on this I played with both had bad divorces w/ auburn. Definitely trying to get at us with lies."
Travis Williams and Quentin Groves both appeared on live Ustreams after the show and lambasted the program and shed light on what really happened. Nothing involved money.
Hey, look, it's Finebaum!
I've seriously been trying to come up with one more good reason to believe these guys, but I just can't find one.
That can't bode well for those four guys that there are so few reasons to believe them, but there is still no definite proof that they're lying... I suppose.
Kevin C. Cox/Getty Images

Whether FOX or ESPN or HBO or Alabama newspapers and radio shows, Auburn is hated by the media, so much so, that they will fabricate stories just to tarnish Auburn's image.
What about the Cam Newton fiasco? ESPN had three late-night bombshells in a row, and only one of them was even close to correct.
What about FOX making it up that Cam faced expulsion at Florida when the university denied it?
What about ESPN blasting Tommy Tuberville for complaining about Auburn being left out of the Orange Bowl in 2004?
What about the fact that almost every newspaper in the state of Alabama is biased towards the Crimson Tide?
These aren't biased thoughts in me, this is the truth, and every one of my readers knows this.
If you don't know that Auburn faced media bias, you've been living under a rock or just don't follow college football.
Christian Petersen/Getty Images

As of now, unless you wear crimson and white glasses, there is no reason to believe these guys.
HBO has no proof and obviously have paid at least McClover to make these claims. All of the former players are saying it isn't true.
I have no reason to believe what these four guys are saying, but I do believe that they won't be getting any invites back to Auburn soon.
Conclusion: The allegations against Auburn have no basis and all signs point to these allegations being lies fueled by money... which I will bet they didn't get at Auburn. Foul.