WWE's Sexy, Smart and Powerful: The Most Memorable Women of WrestleMania
This year's WrestleMania event may feature several fresh faces and celebrity involvement but conspicuous by their absence are the WWE Divas.
For the last several years, the women of World Wrestling Entertainment have been a fixture at WrestleMania, mainly in multi-Diva tag team matches or battle royals.
With the exception of Michelle McCool and Layla, regular fixtures on the Divas roster, the Divas can only hope to see in-ring action in the form of a pre-show match or backstage segments throughout the show.
To make up for the lack of Divas on this year's WrestleMania card, join me as we take a look at the most beautiful women in WrestleMania history and analyze their influence on the events they were honored and privileged to be a part of.
Michelle McCool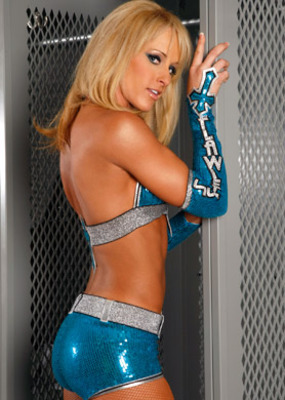 Credit: WWE.com
Over the last three or four years, Michelle McCool has evolved into World Wrestling Entertainment's modern day equivalent of Trish Stratus. She is the beautiful, blonde, athletic young woman who has been positioned as the feature star of the Divas division.
A multiple-time WWE Divas and Women's Champion, Michelle has found herself in the center of whatever small storyline and limited television time the Divas are currently allotted.
The first two Wrestlemania appearances from the native of Palatka, Fla., came at the 23rd and 24th editions of the sports-entertainment spectacular.
In both instances, Michelle served as a lumberjack during matches featuring Ashley Massaro and Maria Kanellis, both Playboy cover girls in their respective years.
While the limited exposure in the two shows had to be considered disappointing, Michelle would more than make up for it with her next two appearances.
WrestleMania 25, the silver anniversary of the event, featured a twenty-five Diva battle royal with the winner to be crowned Miss WrestleMania.
While the outcome of the match, which saw Santino Marella dressed in drag and billed as his sister Santina come out of the match victorious in what proved to be little more than a set up for a comedy storyline, Michelle established herself as one of the top Divas in the entire organization by lasting the majority of the contest.
A heel turn for Michelle just before WrestleMania 25 had yet to take full effect until well after the show, when the unlikely duo of McCool and former 2006 Diva Search winner Layla El resulted in one of the most entertaining acts in the entire company, a "Mean Girls"-type team dubbed "Lay-Cool."
Throughout 2009, the devious Divas terrorized their peers, humiliating former Women's and Divas Champion Mickie James on several occasions. Lay-Cool became not unlike the Honky Tonk Man in that, for the first time, there was a female act that fans actually wanted to see get beaten up.
At WrestleMania, riding the success of the gimmick, Lay-Cool teamed with Alicia Fox, Maryse, and Vickie Guerrero to defeat the team of Beth Phoenix, Gail Kim, Kelly Kelly, Mickie James, and Eve Torres.
While the match was not given the amount of time to be considered a quality contest or even memorable one at that, Michelle proved herself a deserving participant in the biggest show on the sports-entertainment calendar.
This year, Michelle will once again take to the WrestleMania stage, this time in a match that will not only receive the time to develop properly but also will receive a considerable amount of media coverage.
In a Six-Person Tag Team Match, Lay-Cool teams with Dolph Ziggler to meet John Morrison, all-time great Trish Stratus, and pop culture star, and cast member of MTV's Jersey Shore, Snooki.
Vince McMahon and his company have proven to have enough faith in Michelle and her abilities to put her in the ring with two of its brightest young male stars, a sure-fire Hall of Fame inductee in Stratus, and a celebrity with the current status Snooki has.
It remains to be seen what the rest of her career has in store, but as of March 31, 2011, it appears Michelle McCool will be appearing in many a WrestleMania event to come. The future looks bright for a Diva once considered the afterthought of women hired from the initial Diva Search competition.
Wendi Richter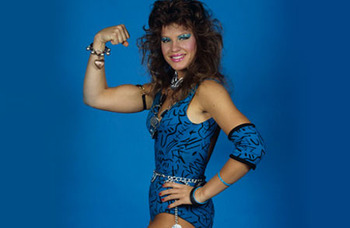 Credit: WWE.com
In March of 1985, the entire world was abuzz with anticipation for WrestleMania. It was an event that mixed professional wrestling, rock and roll, mainstream celebrities, and professional sports personalities in one extravaganza.
Hulk Hogan, Mr. T, "Rowdy" Roddy Piper, and Muhammad Ali captured the fan attention. Mr. T was a television icon and Muhammad Ali was considered by many to be not just the greatest boxer of all-time but also one of the best overall athletes in the history of sports.
Hogan and Piper, on the other hand, were mega-stars in the world of professional wrestling. Among all of the glitz and glam surrounding the event, it was those two future Hall of Famers that reminded fans that, after all, WrestleMania was still a wrestling event.
Hogan and Piper were engaged in the main event rivalry heading into the show but it was an undercard act that helped to fuse the "Rock 'n' Wrestling Connection" that was a vital part of the show's success.
In the mid-80s, Cyndi Lauper emerged as a major breakout star in the music industry. "Girls Just Want to Have Fun" was a major hit for Lauper and her manager Dave Wolff, and the video for the single featured professional wrestling manager Captain Lou Albano.
Vince McMahon, recognizing MTV had a major mass appeal to the younger, teenage and 20-something audience, formed a relationship between his company and Lauper and Wolff.
Soon, the music superstar was appearing at World Wrestling Federation events. She forged an on-air friendship with female wrestler Wendi Richter and soon, they began a rivalry with Leilani Kai and manager the Fabulous Moolah.
Moolah and Kai despised the influx of young, hip talent like Lauper and Richter. They hated that the rock and roll world had entered into the wrestling world. Moolah promised that, at WrestleMania, Women's Champion Lelani Kai would not only defeat Wendi Richter but Moolah would also shut Cyndi Lauper up once and for all.
The match, the second most hyped and the second biggest behind only the main event, proved to be a spectacle. Richter was able to defeat Kai and leave Madison Square Garden as the Women's Champion.
One of the iconic images of that first show was Richter, absolutely thrilled with her win, celebrating with Cyndi Lauper in the center of the ring.
Wendi Richter was an absolutely essential part of the first WrestleMania. She was the female equal to Hulk Hogan. For one event, she brought women's wrestling to an entirely new level, with the aid of Lauper's mainstream appeal.
For every appearance Cyndi Lauper made hyping the event, Richter was right by her side. Her partnership with Lauper was arguably as responsible for selling the event to the masses as Hogan's partnership with Mr. T.
Unfortunately for Wendi, her successful appearance on the show reportedly caused her to develop a rather large ego and, 11 years before Bret "Hitman" Hart would suffer the same fate, Wendi Richter was screwed out of the Women's Championship by Vince McMahon and the Fabulous Moolah, under the guise of a mask.
Despite the attitude issues that led to her disappearance from the World Wrestling Federation, the impact of Wendi Richter and her association with Cyndi Lauper at the first WrestleMania proved to be vital to the success of that event and the existence of every WrestleMania event thereafter.
Simply put, there may be no WrestleMania for the current crop of WWE Divas to compete at without Wendi Richter's performance way back in 1985.
"Sensational" Sherri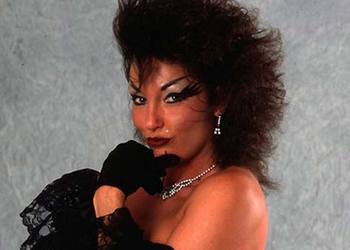 Credit: WWE.com
Sensational Sherri was a different breed of woman in wrestling. While always appearing glamorous, she did not hesitate to kick her shoes off and go toe-to-toe with the men threatening whoever her charge was at the time.
A WWE Hall of Fame inductee in 2006, Sherri proved an effective manager for some of the sport's biggest stars and, arguably, was responsible for the development of Shawn Michaels from mid-card performer to believable main-event attraction.
Sherri's performance level rubbed off on every one of the men she was partnered with and as a result, multiple-time world champions and respected main event stars such as Michaels and Booker T have credited her with aiding in the progression of their careers.
Sherri's first exposure on the WrestleMania stage came at the sixth annual show, inside the sold-out Sky Dome in Toronto, Ontario. A year prior, Macho Man Randy Savage turned heel during a rivalry with Hulk Hogan.
Soon after their WrestleMania V showdown, Savage denounced his manager Miss Elizabeth and decided, instead, to take on a "real woman" as his manager. Sensational Sherri took her place by Savage's side.
The two wreaked havoc on WWE and, when Savage became King of WWE with a victory over Hacksaw Jim Duggan, Sherri added "Queen" to her ever-growing list of nicknames. Now the royal couple, Savage and Sherri's rivalry with the "Common Man" Dusty Rhodes and his partner, Sapphire, led to the very first mixed-tag team match in WrestleMania history.
Savage and Sherri were unsuccessful in their attempt to defeat Rhodes and Sapphire in front of 67,000+ in Toronto but the loss failed to slow their momentum. One year later, Sherri and Savage remained one of the top acts in the entire company. At WrestleMania VII, they would be involved in one of the most emotional events to ever take place at the "Grand Daddy of Them All."
The Ultimate Warrior and Randy Savage would do battle in a Retirement Match where a loss for either man would cost them their career. The match was an epic display of storytelling, a performance better than any in Warrior's career and one of the defining moments in Savage's.
Despite a succession of five top rope elbow drops and interference from Sherri, Warrior left the Los Angeles Sports Arena the winner. It would be the performance of the "Sensational" Queen Sherri that would lay the ground work for the defining moment of WrestleMania VII pay-per-view.
As Randy struggled to get to his feet, Sherri berated him. She yelled and humiliated Savage, enraged that her meal ticket was suddenly out of a job. She kicked him while he was down and continued her assault, both verbally and physically.
Then, Miss Elizabeth made her way through the audience and hit the ring, taking Sherri to the mat. Elizabeth and Savage then, for the first time in nearly two years, embraced and celebrated while the WWE audience watched, many in tears.
Sherri was such a talented performer that, in one instant, her treatment of Randy Savage turned him from being one of the most hated in all of WWE to reminding the fans why he was one of the most beloved. She was a master of her craft and to this day, is probably under appreciated by wrestling fans.
The following year at WrestleMania VIII, she was at ringside as Shawn Michaels scored his first singles WrestleMania victory over Tito Santana. She would guide Shawn through the rest of the year and help him evolve into the confident performer he later became.
Unfortunately for Sherri and her fans, the Hall of Famer suffered from personal demons and substance abuse. In 2007, mere days before the shocking events surrounding the death of Chris Benoit, Sherri Martel passed away.
While narcotics were undoubtedly involved in her untimely death, they should in no way devalue the asset she was to the world of professional wrestling. She was the standard for excellence by female performers in the sport.
Victoria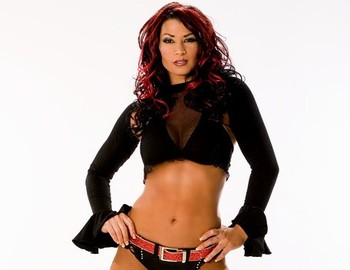 Credit: WWE.com
At a time where sex appeal and blondes were the flavor of the week in World Wrestling Entertainment, Victoria made her debut and immediately established herself as someone different. She had pitch-black hair, was slightly insane, and was more concerned with kicking butt, not showing it.
While Trish Stratus was still learning and developing as a wrestler, Victoria provided slightly more experience and the two played off one another perfectly.
Trish was the beautiful blonde Canadian who was smaller than most of her opponents but never backed down from a fight. Victoria was a tall, raven-haired vixen who stopped at nothing to win.
They were polar opposites that told tremendous stories in the ring. When Jazz, an tough brawler from the original ECW was added to the equation and a triple threat match for the Women's Championship was announced for WrestleMania XIX, fans around the world were guaranteed a quality Divas match at the event.
Victoria, Trish, and Jazz strung together perhaps the greatest women's match in the history of WrestleMania at the event's 19th installment. With seven minutes to play around with, the three women showed the tens of thousands in attendance and the millions watching at home that they were capable of delivering a quality match on the biggest stage possible.
While Victoria entered the match as Women's Champion, it would be Trish Stratus that left Seattle, Washington with the gold. One year later, at the historic Madison Square Garden for WrestleMania XX, Victoria would once again enter the big event with gold around her waist. This time, however, the result of her match would be different.
Somewhere between WrestleMania XIX and WrestleMania XX, something special happened with Victoria. Her unique moveset, her personality and her appearance, different from that of the other WWE Divas, captured the imagination of WWE fans.
Despite her position as a heel, the fans cheered her and the writers took notice. In late 2003, a slow turn towards the babyface side of the Divas roster occurred and Victoria became top contender to the Women's Championship, held by the evil prude character that was Molly Holly.
With Molly demanding a rematch, and Victoria in a position of power, a match was set in stone for WrestleMania XX. If Molly was victorious, she would regain the title. If she was not, she would have her head shaved.
While not on the level of the match at the previous year's event, Victoria and Molly countered the Evening Gown Tag Team Match earlier in the night with a sound display of mat wrestling. In the end, Victoria countered a Molly Holly attack with a backslide for the win.
The fans got what they wanted a few short moments later when Victoria strapped Molly to the barber's chair and proceeded to shave her head bald.
Sadly, Victoria never returned to WrestleMania in a featured role. She was a lumberjack for two tag matches in 2007 and 2008 and was involved in the twenty-five Diva Battle Royal at WrestleMania 25 but never again had the opportunity to perform at a high level, in a high profile match at WrestleMania.
For the two years she did, however, she proved that a women's match on the big show does not have to involved bras and panties or any other gimmick. A match involving the WWE Divas could be an old school physical, well-wrestled match and the fans would still invest themselves in it.
If anything, Victoria will be remembered as the Diva who dared to be different and as a result, brought wrestling back to the forefront of the Divas division and helped evolve the female role at WrestleMania.
Torrie Wilson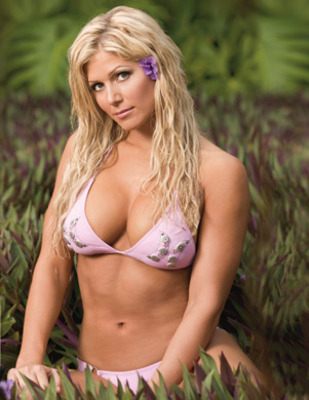 Credit: WWE.com
If there was ever a symbol of the sex appeal WWE presented at WrestleMania, it was Torrie Wilson. A former fitness model, Torrie made her professional wrestling debut in World Championship Wrestling.
When the Turner-owned business closed its doors in 2001, she was among the first talents on their roster to receive a job with Vince McMahon's company.
And while her early days in WWE proved uneventful, the brand extension in 2002, which saw Torrie take up residence on the Smackdown brand and as a result become one of its biggest stars, launched her into the stratosphere.
A featured star on the blue brand for 2002, it was decided that in 2003, Torrie would grace the cover and pages of Playboy magazine. As the most visible Diva on the roster Torrie, alongside fellow WCW alum Stacy Keibler, engaged in a playful "catfight" with the since-forgotten Miller Light Catfight Girls.
It was a titillating yet ultimately forgettable segment of a fantastic show but it cemented Torrie's status as the "it" girl of the professional wrestling industry.
One year later, in Madison Square Garden at WrestleMania XX, Torrie entered the event with another Playboy magazine cover to her credit. This time, however, she shared the cover with one of the original Divas, Sable.
And rather than participate in an unannounced catfight, Torrie and Sable did battle in an Evening Gown match against the Raw brand's Stacy Keibler and Miss Jackie. Torrie and Sable left WrestleMania victorious but it would be another two years before Torrie returned to the event.
At WrestleMania 22, in Chicago, Torrie Wilson did battle with the 2006 Playboy cover girl Candice Michelle in what was billed as a "Playboy Pillow Fight." Unlike Torrie's two previous performances, the fans were less willing to sit through two extremely beautiful women rolling around the ring with seemingly little wrestling ability in sight.
The Chicago audience booed and chanted "boring" at the ladies as they bridged the gap between the two championship bouts on that night's card. While Torrie remained a poster girl for the company, her final performance at a WrestleMania event proved to be more lackluster and unfitting of someone so beloved by the WWE fans.
There is no mistaking the fact that Torrie Wilson was eye candy for the male WWE fans at the WrestleMania events she was apart of. She was not sold as a wrestler.
She was a beautiful woman who filled the role of valet, ambassador of the company, and ultimate All-American sex symbol.
Not unlike the music world's Katy Perry, Torrie was a gorgeous young woman whose talents may not be up to par with those around her but who was extremely popular and who will forever be remembered fondly by the male portion of the audience.
Stephanie McMahon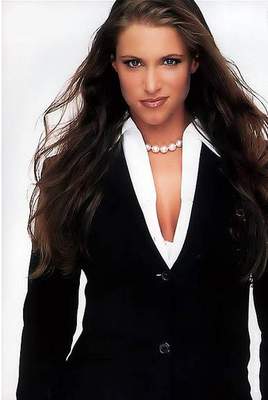 Stephanie McMahon is professional wrestling royalty. The daughter of the biggest and most successful professional wrestling promoter and businessman in the history of the sport, she is poised to take over the company from Vince McMahon when the time is appropriate.
When it comes to WrestleMania, Stephanie has proven to be as big and as vital a part of three of the most entertaining matches in the history of the event as her male counterparts.
Surprisingly, Stephanie did not become a consistent on-air character until the fall of 1999. The love interest of Test, a Superstar on the rise and nearly guaranteed a main event slot as soon as he was ready, Stephanie was expected to marry Test in a grand ceremony in November 1999.
At the same time, renegade D-Generation X leader, and the self-proclaimed "Game," Triple H was embroiled in a feud with WWE owner Vince McMahon.
With tensions at an all-time high, it was nearly impossible to imagine a wedding featuring the boss' daughter that would not somehow be interrupted by the dastardly, villainous Triple H.
As the wedding episode of Raw went off the air, fans were left in shock at the revelation that Triple H had secretly married Stephanie while she was drugged at a drive-through chapel in Las Vegas.
While she cried foul at first, it was eventually revealed that Stephanie knew what was happening and used her marriage to "The Game" to get back at her father for nearly having her sacrificed to The Undertaker just to get one over on Steve Austin.
The rivalry between Triple H and Stephanie, The Rock, Mick Foley, and The Big Show that drug on for weeks leading into WrestleMania would culminate in a Fatal Four Way Elimination Match between the four Superstars and, to add intrigue, a McMahon family member would be in the corner of each competitor.
With Big Show and Foley eliminated early, the attention turned to Triple H, The Rock, Stephanie, and her father. In a swerve most could see coming from a mile away, Vince turned on the Rock and reunited with his daughter and embraced his new son-in-law.
For the first time in WrestleMania, a heel left WrestleMania as the WWE Champion, even if The Rock did get his heat back by delivering a People's Elbow to Stephanie and leaving Vince lying.
WrestleMania X7 one year later saw Stephanie once again embroiled in the McMahon family saga. In December 2000, a storyline involving an on-air relationship between Vince McMahon and Trish Stratus ignited and proceeded to dominate WWE airwaves for months.
Stephanie, completely against her father blatantly cheating on her mother in front of the entire world, waged war with Trish. A very heated, underrated match at No Way Out 2001 and the public humiliation of Trish in the following weeks led to peace between the two heading into WrestleMania.
Meanwhile, Shane McMahon attacked his father on several occasions and, ultimately, bought World Championship Wrestling out from under him just six days before WrestleMania. All of this led to Stephanie's second consecutive WrestleMania moment.
With her brother crashing through the Spanish announce table, Stephanie watched as Trish slapped Vince in the face. A catfight between Trish and Stephanie broke out that saw Trish as the aggressor and the cowardly Stephanie rushing backstage.
The rivalry would come to a disappointing end the following night on Raw but Stephanie had one more trick up her sleeve for WrestleMania X8.
Like every good trilogy, Stephanie's WrestleMania legacy has a beginning, a middle, and an end. In 2002 at WrestleMania X8 in Toronto, Ontario, Stephanie was a bitter soon-to-be ex-wife scorned. When Triple H exposed Stephanie as a liar and selfish, spoiled little brat and effectively ended their marriage,
Stephanie looked for any way possible to get back at "The Game." She attempted to cost him his title opportunity but it failed.
So she partnered with Undisputed Champion Chris Jericho in an attempt to injure Triple H before the big title match. They failed and the title match not only went on as scheduled but it also closed the show.
In the match, Triple H got a measure of revenge, delivering a Pedigree to Stephanie and taking the WWE Undisputed title from Jericho.
Stephanie would be eliminated from WWE TV for a number of months two weeks later when she was pinned by Triple H in a triple threat match on Raw.
Stephanie was a major star for the three WrestleMania events she appeared on. In any given year, in any match she was involved in, she was as big a star as her male counterparts. She was a classic heel who fans wanted to see get her comeuppance and as a result, was as valuable as anyone else on the WrestleMania card.
Now, she works behind the scenes as the head of WWE Creative, the writers responsible for some of the most memorable moments in the more recent events. Whether it's on-screen or off, one thing is for sure: Stephanie will continue to impact WrestleMania events for years to come.
Sable
Credit: WWE.com
Sable was the first woman to truly break out of the shadows of her male charge and become a mega-star. Becoming the first female star as immediately recognizable as any male on the show, she would go on to appear on the cover of one of the hottest-selling Playboy magazines of all-time.
Unfortunately, not unlike Wendi Richter a decade before, Sable's newfound ego led to her departure from WWE. In 2003, she made an unlikely return and created a new WrestleMania memory for her fans eight years after her debut.
Sable's on-air debut occurred at WrestleMania XII in Anaheim, Calif. Seconding Hunter Hearst Helmsley to the ring before a squash loss to the Ultimate Warrior, Sable appeared to be just another escort for the privileged native of Greenwich, Conn.
After the crushing defeat, however, Helmsley was quick to blame Sable. As he berated her backstage, "Wildman" Marc Mero, in his debut, defended his real-life wife and came to her aid. What resulted in the ensuing weeks was a partnership between Mero and Sable that catapulted both to the upper mid-card level of WWE.
In late 1996, Mero suffered a knee injury and Sable was left to parade around in the latest WWE tee shirts, little more than a walking advertisement. When Mero returned, he appeared to become more and more impatient with Sable's increased stardom.
As the weeks and months wore on, Mero's impatience turned to absolute jealous over Sable's ever-increasing popularity. Mero enlisted the likes of Goldust and Luna to help him humble and humiliate Sable.
Week after week, the beautiful blonde was subject to poor treatment at the hands of Mero and his associates. Then, on the road to WrestleMania XIV, Goldust laid his hands on Sable, pulling her off of Luna during a catfight between the two. Mero took exception, not wanting any man to touch what he considered to be his property.
A week later, when after Goldust and Luna embarrassed a helpless Sable, the deranged couple issued a challenge to Mero and his manager for a mixed tag match at WrestleMania. The challenge was accepted and the match was official.
The WrestleMania XIV mixed tag match had absolutely nothing to do with Mero, Goldust, or Luna. The only purpose it had was to elevate Sable and it did just that. She exploded into the ring like an uncaged animal, laying into Luna with hard rights and lefts and stiff kicks to the midsection.
She even laid into Goldust with a forearm that knocked him down to the apron. Sable would finish Luna with a vicious TKO, the finishing move of the newly-dubbed "Marvelous" Marc Mero.
Following her performance in Boston, Sable became a star on the level of Steve Austin. Much like Wendi Richter had become in 1984-1985 in relation to Hulk Hogan, Sable's face was plastered all over promotional products and her merchandise was below only Steve Austin and D-Generation X in terms of popularity.
Heading into Philadelphia for WrestleMania XV, Sable seemed different. Now a heel, her portrayal of a snobby starlet who knew she was popular and knew she was the hottest woman in the company seemed far too real.
Rumors and reports from the backstage area had painted her as a complete "diva," far before the word was affectionately used to describe the WWE's female talent.
She was clearly becoming a problem behind the scenes but her popularity was at a high due to her Playboy appearance and as a result, the company had no other choice but to add her to the WrestleMania card.
The whole build to the match with Tori in Philadelphia was shoddily done. Sable, her on-air ego nearly as large as her behind-the-scenes ego, repeatedly shunned a woman sitting ringside, claiming to be her biggest fan.
Then one week, out of the blue, she seemingly accepted Tori, only to beat her down. A match between the two was soon set and Sable's appearance became sporadic, at best. The lackluster build for the WrestleMania contest was only a foreshadowing of what was to come.
The Sable-Tori match at WrestleMania was one of the worst on a card full of bad, poorly-booked contests. Sable seemed disinterested and the match was a mess because of it. With the help of her new bodyguard Nicole Bass, the Women's Champion defeated Tori and left Philadelphia with her title in tact.
Weeks later, in a turn of events that may or may not have been reminiscent of the Wendi Richter screwjob 14 years earlier, Sable lost the championship in controversial fashion and was never seen on WWE television again. It was a disappointing end to a career that, at one time, looked destined for greatness.
Four years later on the first post-Wrestlemania edition of Smackdown, Sable made her return to WWE in shocking fashion. No one expected to see her on World Wrestling Entertainment television again.
She immediately was inserted in a storyline involving Torrie Wilson, one that saw the two ultimately compete in a bikini contest at the Judgment Day pay-per-view. From there, Sable would align herself with Mr. McMahon as his new arm candy.
In February 2004, it was announced that the original Playboy cover girl and the latest one, Torrie, would pose on the cover as a duo. Storyline jealousy from Stacy Keibler and Miss Jackie led to the challenge for an Evening Gown tag team match between the two teams at WrestleMania XX.
Sable's involvement in the match was minimal, thanks in part to an injury suffered shortly before the event. A ruptured breast implant meant Torrie did most of the work for her team.
However, after leaving in the manner she had five years prior, seeing Sable stand victoriously and proudly in the center of the squared circle made up for her poor performance half a decade earlier.
Sable was the first must-see female act in wrestling history. The fans were invested in her, not only because of the way she looked but because there was a sense of the unexpected that had not existed with the women who came before her.
What would she wear? What would she say? Do? She was as exciting to watch on a weekly basis as Austin, DX, or the Rock.
Her exploits were as much apart of the Attitude Era as Austin's beer drinking, swearing, and middle finger flipping.
And for that reason alone, she should be remembered not only as a memorable woman of WrestleMania but as a vital piece of the industry-changing attitude WWE had flaunted during that era.
Trish Stratus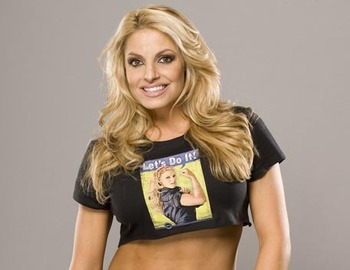 Credit: WWE.com
As Trish Stratus walked through the curtain and out into the Anaheim Pond for WrestleMania 2000, Test and Albert at either side, few could have ever predicted they were witnessing the first appearance of what would turn out to be many at the biggest show professional wrestling had to offer.
A fitness model with no wrestling experience, she was hired by WWE to be a manager. She was hired to be the eye candy that so many women in the company at the time had become. It was clear that she could work an outfit, but could she work in the ring? The answer to that question would not come until later.
At WrestleMania X7, Trish was able to gain a measure of revenge on the McMahon family after weeks of torment and humiliation. She slapped Vince in the face and chased Stephanie from ringside. For the first time in her career, she was portrayed as a strong woman who could stand up for herself and would not back down from a challenge.
WrestleMania X8 saw Trish's first real performance as an in-ring performer. Inside the Sky Dome in her hometown of Toronto, Ontario, Trish showed the first real evidence of serious in-ring capabilities. She held her own against former Women's Champion Lita and the current champion Jazz. Despite a tenacious effort, the hometown heroine fell to the brute champion.
A triple threat match for the Women's Championship at WrestleMania XIX was proof positive of what the WWE Divas were capable of if given enough time to craft a quality match.
For nearly eight minutes, Trish, Jazz, and the champion Victoria exchanged hold and counter-hold before Trish was able to floor Victoria with a Chick Kick for the win. It was Trish's first WrestleMania victory and the first real sign of her impending dominance over the Diva division.
The 20th mega-event returned Trish to the role of valet. In the months leading up to the show, a love triangle had formed between Trish, Christian, and Chris Jericho.
With Jericho and Christian engaged in one of the more underrated matches in the history of the show, Trish made her way to the ring and appeared to be cheering for Jericho.
Then, at the end of the contest, Trish entered the ring and tried to prevent Christian from securing a victory. The fellow native of Toronto shoved Trish away. Disheveled, Trish accidentally elbowed Jericho, costing him the contest in the process.
In a shocking swerve, Trish slapped Jericho after the bell and watched as Christian laid waste to him with the Unprettier. Christian and Trish celebrated with a long, heated kiss at the top of the ramp while Jericho watched from the ring.
One year later, and fully immersed in her heel persona, Trish did battle with the winner of the first Diva Search competition and 2005 Playboy cover girl Christy Hemme. Hemme had become very popular with the WWE fans, but her performance paled in comparison to Stratus, who had become one of the most entertaining performers in the entire company.
Trish won convincingly and it rapidly became apparent that, outside of Lita and Victoria, the company was running out of viable opponents for her. That would all change with the debut of a new, clearly obsessed fan in late 2005.
Mickie James exploded onto the scene in WWE, winning over the audience with a crazed fan persona that seemed to have both a mental and physical connection with Trish. She was devoted to Trish and demonstrated many a time that she was willing to do whatever necessary to win her favor.
On the Raw before the March 2006 return of Saturday Night's Main Event, Trish demanded space from Mickie. This infuriated James and led to her turning on Trish, leaving her lying following the Women's Champion's own finishing maneuvers.
The match at WrestleMania 22 that year proved to be one of the most heated on the show. For the first time, a babyface Trish Stratus was booed heavily by the Chicago crowd who appeared ready for the newer, fresher Mickie James to take hold of the Women's title.
It was a hard-hitting, high impact match that saw Mickie use mind games, including sexual touching, to gain an advantage over Trish. At the end of the night, Mickie delivered a kick to the injured knee of Trish and finished her with a chick kick to become the new champion.
Considering it was Trish's final WrestleMania performance for a five-year period, the win by Mickie was a symbolic passing of the torch from Trish to a new standard-bearer in the Divas division.
This Sunday, Trish returns to the 'Mania stage in a six-person, teaming with John Morrison and the Jersey Shore's Snooki to face Dolph Ziggler and Lay-Cool. The most experienced of the four women involved, Trish will be relied on to keep Snooki in check and make sure all of the scheduled spots go off without a hitch.
Not unlike her role at Wrestlemania 21 against a rookie Christy Hemme, Trish will resume the role of teacher. Only time will tell, however, well Trish can equal her performances of the past or if her first return to Wrestlemania in a five-year span will be considered a disappointment.
Regardless of the outcome of the Wrestlemania XVII match, there is no doubting Trish's place among the all-time Wrestlemania greats. For a six-year span, she was the woman most trusted to not only make the card but to have a quality match or, at the very least, a valuable appearance at ringside.
She was a part of several highly-entertaining storylines that rank among the best of her time. She is and was a consummate professional who did whatever was necessary to advance an angle and set up a match.
Because of that willingness to make the product better and the constant evolution of her in-ring skills, there is no doubt that Trish is a sure-fire Hall of Famer.
Stacy Keibler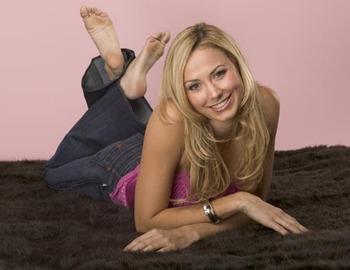 Credit: WWE.com
Stacy Keibler is an interesting addition to this list in that she really has no WrestleMania resume to speak of. She made her debut in 2001, sitting in the luxury skybox with the rest of the recently acquired WCW talent, taking WrestleMania X7.
One year later, at X8, she managed the Dudley Boyz in a losing effort against the Hardy Boyz, Billy & Chuck, and the APA in a Fatal Four Way match for the WWE Tag Team Championship.
WrestleMania XIX saw a fun-yet-forgettable catfight with Torrie Wilson and the girls from the memorable Miller Light catfight commercials. Her final meaningful role was at WrestleMania XX in a tag team Evening Gown match with Miss Jackie as her partner against Sable and Torrie.
Stacy is not on this list because of her participation in the ring or on the WrestleMania show itself. Rather, it was Stacy's appearances on radio stations, talk shows, and in promotional materials that landed her on this list.
Whether it was performing half-hour-long interviews on various local radio stations or visiting three or four local news stations to get the word out about the WrestleMania show, she did it.
For WrestleMania 21, a show she had no part of other than to escort Hulk Hogan on stage during the Hall of Fame portion of the show, Stacy and several Superstars shot a commercial spoofing Basic Instinct, a critically-aclaimed thriller starring Michael Douglas and Sharon Stone.
The commercial was one of the best of the several Hollywood-themed spots shot that year and a major promotional tool for the event.
Stacy proved as valuable, if not more so, in the promotional world of WrestleMania than in the performance aspect of the show. She was extremely popular with the WWE fans and considered one of the most beautiful Divas the company had ever employed.
It would also be irresponsible for me not to mention that Stacy Keibler is easily my favorite Diva of all-time. Her inclusion on the list may or may not be a result of this. But I am writing the article and it's my prerogative, darn it.
Chyna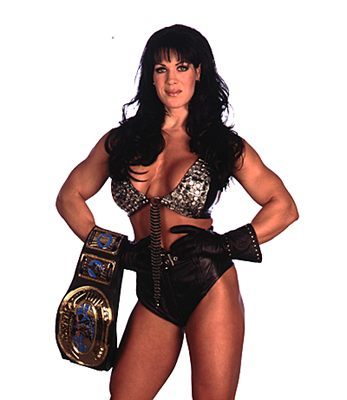 Credit: WWE.com
Chyna made her WWE debut in 1997 and immediately assumed the position as Hunter Hearst Helmsley's bodyguard. She immediately punished Goldust's manager and real life wife Marlena, who had ignored Hunter's advances months earlier.
In her first appearance at a WrestleMania event, Chyna brutally bear-hugged Marlena, shaking her from side to side and leaving her in a twisted heap on the ring apron, all the while Helmsley finished Goldust with a Pedigree. It was an impressive, memorable 'Mania debut for the Amazonian woman.
At WrestleMania XIV, Chyna's interference once again aided Helmsley in victory. Handcuffed to WWE Commissioner Sgt. Slaughter in an attempt to keep her out of the European Championship match between HHH and challenger Owen Hart, Chyna used powder to blind Slaughter and deliver a low blow to Hart while Helmsley distracted the official. For the second year in a row, HHH and his bodyguard left the biggest event in the industry with a victory.
By the time the fifteenth edition of the "Grandaddy of Them All" rolled around, things were not so peachy in the D-Generation X camp. Chyna, once the bodyguard of the group, had turned her back on her former confidants and aligned herself with Vince McMahon's evil Corporation faction. More specifically, she had become very close to the "Big Red Machine," Kane.
She brought human emotion from the monster for the very first time on WWE television. When a misplaced fireball, meant for HHH, struck Chyna in the face, Kane was beside himself. With the "Ninth Wonder of the World" on the shelf for the time being, Kane looked to gain a measure of revenge against Helmsley at WrestleMania.
The match was a hard-hitting affair that saw Triple H gain the upper hand, only for Chyna to make an unexpected appearance. She made her way to ringside, the fans cheering her despite her position in the Corporation. The shocking end of the match came when Chyna blasted Kane with a chair and reunited with Triple H.
The Philadelphia fans, at times hard to please, stood and applauded the dynamic duo. Later in the night, however, those cheers and that adulation was replaced with venomous anger as Triple H turned on long-time friend X-Pac and joined the Corporation, revealing to the world that Chyna had not changed one bit.
Over the course of 1999, Chyna transitioned from the background of several successful factions to competing on her own, against males. In October, after a lengthy rivalry with Jeff Jarrett over the Intercontinental Championship, Chyna made history by winning the gold, the first woman to ever do so.
A feud with Chris Jericho resulted in the loss of the title but Chyna remained a popular performer. She would go on to have a rivalry with the newly debuted Eddie Guerrero who, after a lackluster WCW departure, had finally been given the opportunity to display his personality.
At Wrestlemania 2000, the smitten Guerrero and his partners Perry Saturn and Dean Malenko did battle with the team of Too Cool and Chyna in a six-person tag. Chyna won the match for her team, pinning Guerrero and seemingly shunning his Latino Heat for good.
The next night on Raw, she turned on her on-air associate Jericho and sided with Guerrero. The two would go on to become highly entertaining for the remainder of 2000.
Late in the year, Chyna posed for Playboy. The issue, one of the magazine's best selling, also led to what some deemed the Playboy Effect. Like Sable, Chyna's ego soon became an issue and to try and bring her back to reality,
Chyna was taken out of programs with male Superstars and stuck in the fledgling women's division. On the road to Wrestlemania X7, she starred in a personal feud with Right to Censor member, and Women's Champion, Ivory.
After months of trash talking from Ivory and repeated attacks that left Chyna with a storyline injury to her neck, the former Intercontinental Champion was out for revenge.
Inside the Houston Astrodome for WrestleMania X7, Chyna dismantled Ivory in one of the most one-sided matches in event history. Chyna's reign as champion would not last long, however, as she and the WWE split mere months later.
Much like Sable and Wendi Richter had been during their short careers at the top of the wrestling business, Chyna became as recognizable to fans and casual viewers as any of the male performers.
But, as quickly as she was made a star, her ego caused her to fall from grace and into irrelevance. In recent years, personal issues and drug addiction has hindered someone that could have come back occasionally and given back to the business that made her a household name.
With the recent news that she plans on attending college classes, one can only hope that Chyna gets her act together and can once again connect with the fans who have never quite forgotten the moments she gave them in a brief, four-year span.
Miss Elizabeth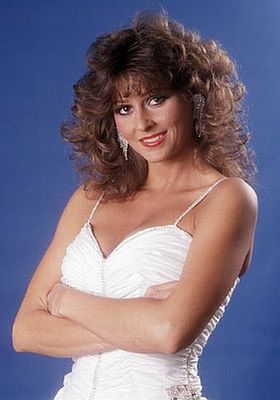 She was absolutely adored by wrestling fans the world over. Much like Princess Diana had become, Miss Elizabeth was a beloved figure in the world of sports-entertainment. In a world of brute brawlers and musclebound freaks, Elizabeth brought with her an aura of elegance and respectability.
She was the first crush for many a wrestling fan and one of the most beautiful women in any corner of the planet. She also would go on to play a key role in three WrestleMania contests.
WrestleMania 2, an event held in three different locations on a single night, featured a unique contest for the WWE Intercontinental Championship. During the course of the months leading to the show, George "the Animal" Steele, a simpleton who clutched at his stuffed animal (affectionately title MINE) and ate turnbuckle padding, began expressing a certain childish like for Intercontinental Champion Randy Savage's valet, Miss Elizabeth.
He would visit her at ringside during Randy's matches and give her gifts. While Elizabeth was most uncomfortable, she was at the same time appreciative of Steele's generosity. Savage, on the other hand, hated that any other Superstar would dare look at Elizabeth, let alone bring her gifts. A match between the two, with Savage's title on the line, was made for WrestleMania in 1986.
Steele's character was not one with whom many great matches were possible. But Savage and the veteran Steele effectively told the story and at the end of the evening, Savage was able to retain the title.
This would not be the only WrestleMania rivalry Elizabeth found herself in the middle of. Three years later, she would be the albatross for the split of a monumental duo known simply as...the MEGA POWERS.
At WrestleMania IV, Randy Savage was crowned the new WWE Champion after four grueling single-elimination tournament victories. Immediately, he and Hulk Hogan formed a friendship and, eventually, a partnership.
Dubbed the Mega Powers, the two Superstars feuded with the likes of Ted DiBiase and Andre the Giant, as well as the Twin Towers, managed by Slick. It was during an NBC Main Event match against the Towers, however, that Elizabeth was harmed.
Savage flew over the top rope and accidentally struck his manager. Hogan, the chivalrous hero he was, carried the fallen beauty to the back and checked on her welfare.
Savage, irritated that Hogan had paid more attention to Elizabeth than to their match, slapped the former champion and left him to battle the opposition alone. Later, as Savage berated Elizabeth in the trainer's room, Hogan tried to talk sense into him.
Perhaps a bit jealous of Hogan's success even without the title belt, Savage blasted Hulk and left him lying on the floor of the room while Elizabeth begged him to stop.
The question leading into WrestleMania V was not just how Savage could turn on Hogan like he did but whose corner would Elizabeth stand in.
Conflicted, she stayed neutral throughout most of the contest. When Savage once again berated her in front of the entire world, it became apparent she would side with Hogan.
Hulk would go on to win the WWE Championship at WrestleMania and for a string of house show events, Elizabeth would accompany him to the ring for his matches against Savage.
WrestleMania VII saw the emotional reunion of Savage and Elizabeth when the usually hesitant manager hit the ring and tossed Sensation Sherri off of Savage, who had been the victim of stiff kicks to the midsection by a manager who believed she had just lost her meal ticket.
Now, with Elizabeth standing before him, Savage realized that she had nothing to gain from him and wanted nothing from him. She simply loved him for who he was. The reunion between the two remains one of the most emotional moments in the history of the event.
To this day, images of the two embracing and fans at ringside openly weeping as Savage, for the first time in his career, held the ropes open for his lovely manager still plaster WrestleMania retrospectives.
In WrestleMania VIII, Elizabeth's final appearance at the show, her now on-screen husband was forced to fight for her honor against notorious lady's man, and WWE Champion, Ric Flair. For weeks leading into the event, Flair had claimed that Liz, as he called her, had been having an affair with Flair behind the Macho Man's back. He even promised to unveil huge posters of Elizabeth wearing little to nothing at all.
The WrestleMania contest between the two proved to be one of the most emotionally-charged, action-packed of any title match before or after it in history. Savage defeated Flair at his own game, using the tights to roll up the "Nature Boy" and win the title.
As Flair retreated to the back, Savage and Elizabeth celebrated in the center of the squared circle, golden pyrotechnics exploding behind them. It was a satisfying end to Elizabeth's classy, dignified WrestleMania career.
Unfortunately, like so many great wrestling talents throughout history, we lost Elizabeth far too soon. While the events surrounding her death have never quite been made perfectly clear, narcotics were believed to be involved.
Much like Sherri, one of Elizabeth's only on-screen rivals, the circumstances of Elizabeth's death cannot be allowed to tarnish what was one of the greatest careers by a female in wrestling history. To this day, she is portrayed as the equivalent of a princess with an angelic look and a respectful demeanor.
Whenever a WWE fan saw her come through the curtain, followed by the flamboyant and confident Randy Savage, they knew they were about to see professional wrestling's answer to Rhett Butler and Scarlett O'Hara from Gone With the Wind.
It would be impossible not to talk about one without talking about the other. There has yet to be a perfectly matched on-screen couple that has lived up to the standard set by Randy and Elizabeth and most likely, never will be.
Conclusion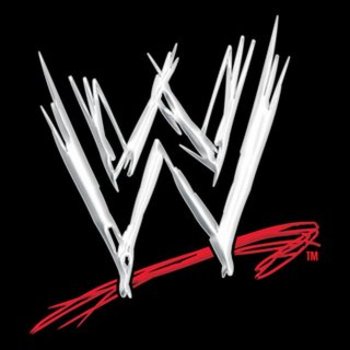 Every year, the WWE Divas (as the female performers in the company have come to be known) take the stage at the biggest event of the year. For whatever reason, it is not uncommon for their performance to be forgotten and/or ignored by the WWE fans.
I can only hope that taking a look back at some of the ladies who have left their mark on the event only serves to bring them the attention and respect they deserve.
This year, while watching and enjoying every minute of WrestleMania XXVII, with the Rock, John Cena, Triple H, the Undertaker, Rey Mysterio, and Edge putting on a show that will forever live in the annals of WWE history, pay attention to the Divas like Lay-Cool, Trish Stratus, and Vickie Guerrero, all of whom have worked just as hard as any to put their stamp on the event.
For those of you in Atlanta for WrestleMania, have fun and stay safe. For those of you watching from the comfort of your home, like me, or with friends at a sports bar, sit back, relax, and enjoy the greatest event in all of sports.
Keep Reading