Brock Lesnar, Manny Pacquiao, Muhammad Ali, Jon Jones and Today's Fighter Buzz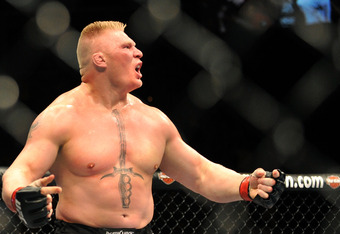 Jon Kopaloff/Getty Images
Brock Lesnar has been hitting the sports interview circuit as of late, answering questions from all different avenues.
Lesnar has appeared on everything from SportsCenter to Jimmy Fallon, and just like in the UFC, he does not duck any challenge.
Or question.
Lesnar was quick to squash some of the rumors regarding an imminent WWE return, saying that he is completely focused on MMA. He did, however, not rule out a return to the squared circle when his MMA career comes to an end.
Right now, Lesnar is focused on his training gig on The Ultimate Fighter, and will continue to prepare for his next match against Junior Dos Santos on June 11.
Aside from Lesnar, fighters from other circuits are also in the news.
Manny Pacquiao is fighting as many battles on Twitter and in the court room as he is in the ring right now, as he abandoned his Twitter account after getting accused of basically abandoning his duties in the Filipino Congress, and his defamation suit against Floyd Mayweather, Jr. is still in the early stages.
Whether those two ever fight in the ring is unknown, but Pacquiao will defend his championship against Shane Mosley on May 7.
Also, stay tuned for updates on Muhammad Ali, Jon Jones and many more from the fighting world.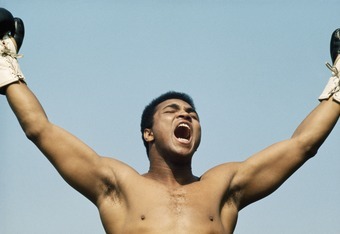 Muhammad Ali and Mike Tyson were perhaps the two greatest pound-for-pound fighters in boxing history. It is a shame that their careers never overlapped.
Although even if they did, who knows if they would have ever fought. After all, Manny Pacquiao and Floyd Mayweather Jr. are two of the greatest fighters in recent time, and they can only seem to battle everywhere but inside the ring.
But if Ali and Tyson both fought each other while each man was in his prime, who would win? And also, would it be the greatest matchup that boxing fans never got to witness?
Years ago, ESPN listed the The 50 Greatest Fighters of All-Time. According to them, Ali was No. 2, while Tyson as only No. 50. Therefore, they would certainly not think that the two of them in the ring would be the best fight that never happened.
They would have probably voted that "Sugar" Ray Robinson vs. Ali would have been the best fight to ever take place. Or perhaps Lou Louis vs. Henry Armstrong. Many fighters are listed ahead of Tyson on their ranking, so seeing him battle Tyson would not be too high in their opinion.
But in the minds of the fans, nobody would vote for many other matchups besides Ali and Tyson over the last 50 years. Sure, "Sugar" Ray Leonard against Pacquiao or Mayweather Jr. would be fun to watch. Jake LaMotta against Jack Dempsey would also have been legendary. But we never got to see any of those bouts take place due to different generations of fighters.
So, with all of that being said, who would have won between Tyson and Ali? It is nearly impossible to predict a winner. I know it is a cop-out, but both fighters were so different in the ring. They could both pack a punch, but Tyson was an animal, while Ali was full of finesse as well. One was more of a fighter, while the other was a boxer.
Ultimately, I'm not going to pick a winner. I would rather hear what all of you have to say. Who would win a fight between Tyson and Ali when both men were in the prime of their career?
Also, is their a bigger dream fight that you would prefer to see, and who would win that bout?
For more on both of these legends, as well as their video games, make sure to check out Bleacher Report Contributor Jesse Lewis, who takes a look at Mike Tyson's Punch-Out!! and the Top 10 Boxing Games of All Time.
This article is
What is the duplicate article?
Why is this article offensive?
Where is this article plagiarized from?
Why is this article poorly edited?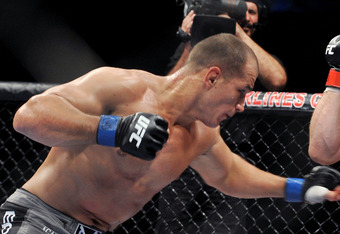 Brock Lesnar and Junior dos Santos are currently working as coaches in The Ultimate Fighter, but they will soon shift their attention to each other for their June 11th match in Vancouver.
In all likelihood, the winner of this match will end up getting a shot at Cain Velasquez and the UFC heavyweight championship, whenever the champ can return to the ring. Velasquez defeated Lesnar for the title last October.
Kaleb Kelchner of Cageside Seats previews what both men need to do - as well as avoid - if they expect to come out victorious.
"With the majority of Lesnar's past fights, the deciding factor was whether or not his opponent could stop his take downs, or spring back up after one, and the same goes for this fight," says Kelchner. "JDS has yet to face a wrestler even close to Lesnar's caliber, but was able to avoid being held down by Roy Nelson. Roy Nelson is far from Brock Lesnar though, and whether Lesnar can get JDS down, and keep him down, will be the key to victory for either man. A massive worry for Lesnar though, is that he has to avoid taking a monster punch from JDS while he attempts to get the fight to the mat. We saw in both the Carwin and Velasquez fights that Lesnar can be tagged while he tries to close the distance, can Lesnar work on that hole in his game enough to avoid being embarrassed once again?"
Kelchner also said that he was a bit surprised at the acceptance of Lesnar to take on dos Santos. Kelchner said that the former WWE star "could have pushed for a fight with Frank Mir, that would have been far more winnable, in my opinion at least, but he chose to take on the most dangerous striker in the UFC's heavyweight division. Whether it's the challenge, or the money that influenced Lesnar more, we don't know, but either way, I'm surprised he took it."
Lesnar has proved himself as an elite competitor in the UFC, but I'm not sure he can win this match. He may have the size and reach advantage, but dos Santos is on a roll that I'm not sure even Lesnar can stop.
For more on this matchup, make sure to check out Bleacher Report Featured Columnist Jon Schafer 13, who takes a look at The Ultimate Fighter 13: Brock Lesnar Has No Chance Against Junior Dos Santos.
This article is
What is the duplicate article?
Why is this article offensive?
Where is this article plagiarized from?
Why is this article poorly edited?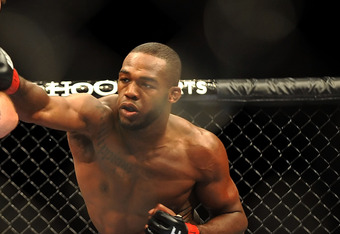 "Not only will [Jon Jones] become a champion, he will become the Muhammad Ali of our organization."
Those were the words uttered by commentator Bruce Buffer, before Jones' convincing win over Mauricio Rua to become the youngest light heavyweight champion in UFC history. Jones knocked out "Shogun" Rua in the third round of their UFC 128 fight two weeks ago.
I'm a big fan of Jones both in and out of the ring. I agree that he has the chance to be the next big thing and absolutely dominate in this business. He is that good, and he also has a solid head on his shoulders.
But to be compared to Ali is not only impossible to live up to, but is also an unfair comparison for anyone.
Especially for someone who does not box.
Granted, upon hearing of what Buffer said, Jones responded via Twitter "What a amazing compliment from bruce buffer.. I believe it and receive it"
I'm not sure what the biggest issue is here. Is it the fact that Buffer placed this difficult hype upon the young shoulders of Jones? Or maybe the fact that Jones was so quick to simply accept the compliment and not give Ali credit as the greatest of all time?
Or could it be, perhaps, that Ali was a boxer and Jones is an MMA artist?
Yeah, that must be the answer.
I like Jones and I respect both he and Buffer as professionals. But this is one of the most ludicrous comparisons that one could make.
Boxing is not MMA. MMA is not boxing. I won't go as far as to throw in the whole apples to oranges thing, but it is pretty close.
And besides, Ali fought for many years to be considered the greatest of all time. Jones has impressed everyone so far, but he is still just 23-years-old.
I would like to see a little more first. And even then.
Maybe we should start by comparing him to some of the greatest MMA fighters in history before we go around tossing out comparisons to other sports' superstars.
For more on Buffer's comparison, make sure to check out Bleacher Report Featured Columnist Scott Harris, who takes a look at Jon Jones and Muhammad Ali: Setting the Record Straight.
This article is
What is the duplicate article?
Why is this article offensive?
Where is this article plagiarized from?
Why is this article poorly edited?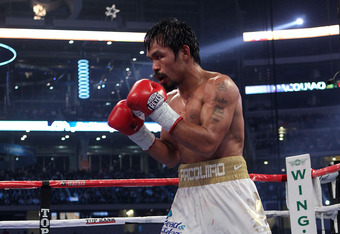 Manny Pacquiao and Floyd Mayweather Jr. have absolutely no problem fighting.
As long as it is in the media, in the court room, or in a war of words.
Neither appears to have any desire whatsoever to actually accept a fight against the other inside the ring.
Where it belongs.
Mayweather Jr. says that Pacquiao must be using steroids, as he will not consent to the type of drug test that Mayweather Jr. wants in the contract. Pacquiao says that he is deathly afraid of needles and cannot submit to a test two weeks prior to their match.
Clearly, there is more to that story, and we may never find out who is actually who in what would be the ultimate boxing dream match.
But everyone has their own opinion.
Gina L. Caliboso of Ringside Report says that "Mayweather, JR., had been so adamant in his accusations of Pacquiao's steroid use, etc etc. , he pushed, he talked, he bullied, until finally, his rants (but not on the level of Charlie Sheen), came to be just that – rants."
But that is his game. That is how Mayweather Jr. operates. I see no problem with this method, and eventually, he may get his wish.
But does he really want this fight to take place?
The great Irish poet Oscar Wilde said that "There are two great tragedies in life. One is not getting what you want. The other is getting it."
I'm not sure in the end who is more afraid to fight who in this back and forth battle. They are two of the top fighters in boxing history. While many feel that Pacquiao would be the heavy favorite, I feel as if this would be a closer fight than most think. Although, it is still a fight that Pacquiao would likely win.
For more on the drama between these two fighters outside the ring, make sure to check out Bleacher Report Featured Columnist Leo Reyes, who takes a look at Manny Pacquiao-Floyd Mayweather Fight to Proceed Outside the Ring.
This article is
What is the duplicate article?
Why is this article offensive?
Where is this article plagiarized from?
Why is this article poorly edited?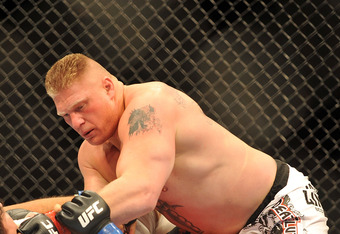 Brock Lesnar is telling anyone who will listen that he is committed to MMA and the UFC, despite the continuous rumors that a return to the WWE is imminent.
This is all basically still coming off of the heels of Lesnar's 'run-in' with the Undertaker following his last fight in the cage. After a bit of a stare down, it was anticipated that the two would meet in the ring once again, possibly at Wrestlemania 27 on Sunday.
Well, you can cross those odds off of every list, because the Undertaker will be wrestling against Triple H and Lesnar is a trainer on The Ultimate Fighter as he prepares for his June 11th fight against Junior Dos Santos.
The bottom line is that Lesnar could return to the WWE one day down the road. But fans should not expect that day to come any time soon.
He is still a force to be reckoned with inside the cage, and everyone has taken notice. Even UFC President, Dana White.
Mark Wayne reported that the Seattle Times was told by White that "I don't think people give him enough credit for how good he really is and what he has accomplished."
White answered that Lesnar was the most underrated competitor in the UFC today. With that being said, and a rematch for the UFC Heavyweight Championship looming on the horizon if Lesnar can defeat Dos Santos, there is no reason for him to leave any time soon.
As of now, Lesnar has to fight one or two times per year. A return to the WWE could increase that number into the triple digit range.
Do the math, folks. Lesnar is not leaving the UFC now, or in the foreseeable future.
For more on Lesnar and his upcoming match, make sure to check out Bleacher Report Correspondent Tim Groves, as he takes a look at Brock Lesnar on The Ultimate Fighter: 5 Things to Watch for.
This article is
What is the duplicate article?
Why is this article offensive?
Where is this article plagiarized from?
Why is this article poorly edited?