WWE News: The Rock, Roddy Piper and Notable WrestleMania Week TV Appearances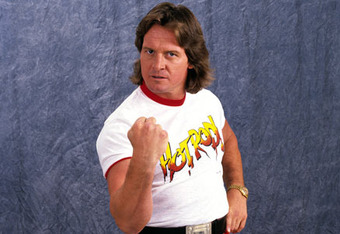 Our WWE News highlights the Wrestlemania TV appearances.
There is always a bit of a media push before a pay-per-view. Most of the time it involves John Cena telling Conan O'Brien how he can body slam him, but when it comes to WrestleMania, they send everyone out in support.
It's because it means so much to the publicly traded company. So, if you are looking to get your fill of WWE celebrities, let's take a look at the week of TV appearances for your favorites. Thanks to PWTorch.com for this info.
Monday: Tonight you can see everyone on Raw. If there is a Raw to miss, this isn't it. We've also got WWE stars on MTV's Silent Library, Jericho on Dancing with the Stars and Brock Lesnar on Late Night with Jimmy Fallon (I know Lesnar's not involved in Mania, but he's still worth watching).
Tuesday: In addition to NXT there is The Miz and Roddy Piper on Jimmy Kimmel Live. No doubt Piper will look like an over-hyped idiot.
Quick tangent: There are few things I hate more than when Piper appears on the WWE. It's so obnoxious. He's an well-past-his-prime guy who acts like the world cares that he's there. Maybe they do, but I don't. Sorry. Had to get that out.
Wednesday: Brock Lesnar on UFC's The Ultimate Fighter.
Thursday: The Rock visits Piers Morgan.
Friday: Smackdown.
Saturday: Big Show on Nickelodeon's Kids Choice Awards (probably the only place he has left to pick up some hardware).
What's nice is there are plenty of good opportunities to see WWE guys in good spots. So often the wrestling interview is so bad. It's questions like:
"Do people ever come up to you and think they can beat you up?"
"What did you do before you were a wrestler?"
"Who is the guy you don't like to face in the ring?"
Sure, all these questions have their place, but it's usually the only three questions a wrestler gets to answer.
This week should see most guys in a way that should allow them to shine.
At least the WWE gets that booking right.
For a look at the burning questions of WrestleMania, check this out.
Most recent updates:
This article is
What is the duplicate article?
Why is this article offensive?
Where is this article plagiarized from?
Why is this article poorly edited?