Ryan Howard and the Face of Philadelphia Sports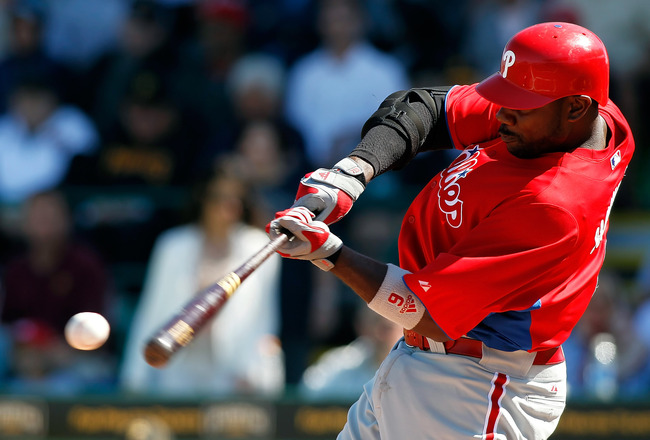 J. Meric/Getty Images
New York has Derek Jeter. Los Angeles has Kobe Bryant. Chicago has Brian Urlacher. Houston has Matt Schaub. Phoenix has Steve Nash. Baltimore has Cal Ripken, Jr.
It is a topic that Philadelphia sports talk radio loves to kick around from time to time: Who is the face of Philadelphia sports?
The reason this topic is so interesting is because Philadelphia has had its share of sports icons, from Wilt to Chuck Bednarik to Steve Carlton to Mike Schmidt to Dr. J to Allen Iverson to Donovan McNabb.
At present, there is no clear consensus as to the face of Philadelphia sports.
But here is a look at some of the candidates.
10. Roy Halladay, SP, Philadelphia Phillies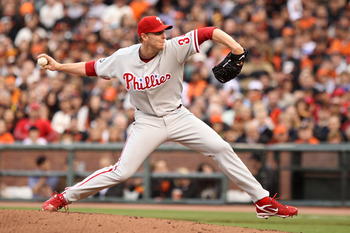 Ezra Shaw/Getty Images
Roy Halladay is definitely Philadelphia's most talented athlete of the moment and the first current Philly player who you would take if you had to pick a future Hall of Famer.
He has taken to the Phillies' red and white, but maybe he should play at least a second season before we anoint him as the face of anything.
9. Jeff Carter, C, Flyers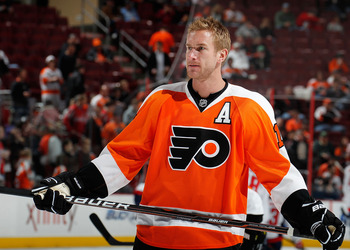 Paul Bereswill/Getty Images
Coming to the end of his sixth season with the Flyers, Jeff Carter has become one of the team's leaders on and off the ice. He currently leads the Flyers in goals scored, and he looks like he'll be around for a long time. In November of last year, Carter signed an extension with the Flyers for a reported 11 more seasons.
8. David Akers, K, Philadelphia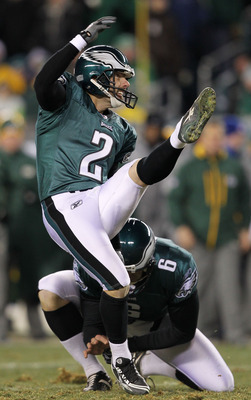 Al Bello/Getty Images
Yes, David Akers is a kicker, and it can be hard to get with the idea that a kicker would be the face of a city.
But he has also been kicking field goals for the Eagles since 1999, which makes him one of the longest tenured athletes in Philadelphia.
And unlike many of our athletes, our attitude towards Akers has never really shifted.
7. Mike Vick, QB, Eagles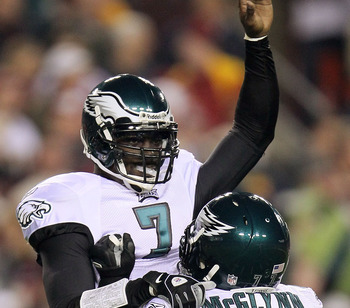 Chris McGrath/Getty Images
Mike Vick has only been with the Eagles for two seasons and he has only been the starting quarterback for one season.
Nevertheless, quarterback is one of the very few positions in which a player can, for better or for worse, come to define his team. And when a player is as dynamic and attention grabbing as Vick is, he tends to become an icon in a hurry.
6. Chase Utley, 2B, Phillies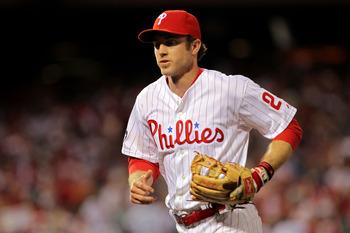 Doug Pensinger/Getty Images
Say what you will about Chase Utley—that he is greatest second baseman in the league today, that he is one of the best players in Phillies history—but he has never had that one monster season, that one postseason when he put the Phillies on his back or that one moment when he took over the world.
He is a great player who has not really crossed over into icon status.
5. Andre Iguodala, Sixers
Jeff Gross/Getty Images
A reluctant hero, the Sixers are his even if, to this day, he is still trying to define his role with the team.
4. Jimmy Rollins, SS, Phillies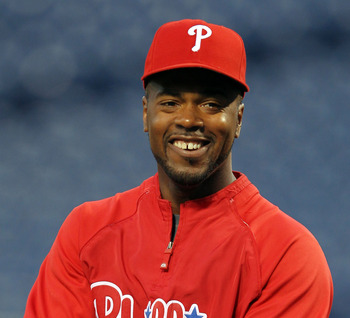 Al Bello/Getty Images
As much as anybody, Jimmy Rollins has personified the Philadelphia Phillies in their most recent run, from his timely hits to his monster 2007 NL MVP season.
When he came out and said that the Phillies, and not the heavily-favored New York Mets, were the team to beat at the beginning of the 2007 season, he put a big target on the Phillies back.
Then he went out and proved it, and the Phillies have been the team to beat in the National League ever since.
3. Mike Richards, C, Flyers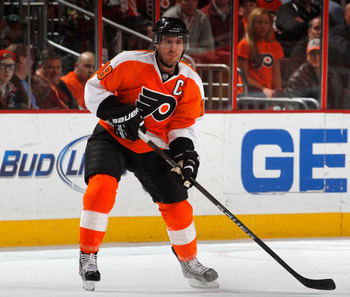 Paul Bereswill/Getty Images
In the post-Simon Gagne era, the Flyers have several stars, including Chris Pronger and Danny Brier.
But for now, the face of the Flyers is Mike Richards.
2. DeSean Jackson, WR, Eagles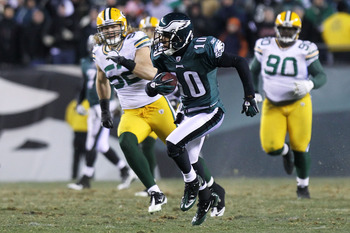 Nick Laham/Getty Images
He is young, brash and immensely talented.
Against the New York Giants last season, while preparing to return a punt on the last play of regulation, when many players would have been full of nerves, Jackson strutted onto the field smiling, nodding and holding his hands up as if to say: "Bring it to me, so I can end this."
And he did.
On the post-Donovan McNabb/post-Brian Dawkins Eagles, Jackson is our most iconic Eagle.
1. Ryan Howard, 1B, Phillies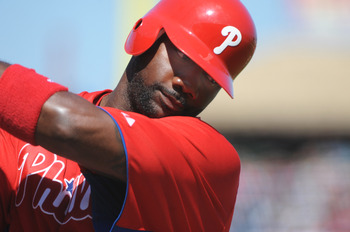 Al Messerschmidt/Getty Images
At the end of the day, being the face of a city's sports scene is not about numbers.
Derek Jeter is not the best athlete in New York. But he is the most iconic. And that is what this is all about: icon status.
In Philadelphia, that icon is Ryan Howard. Howard is the player who personifies that larger-than-life quality that we look for in sports heroes. He is our Babe Ruth.
And while Ryan Howard may have ended the NLCS last season by holding his bat on a full-count strikeout, we must remember that even Babe Ruth once ended a World Series by getting caught stealing at second base.
But he was still an icon.
Just like Ryan Howard.
Keep Reading