NCAA Bracket 2011: If Ohio State Loses, Who Is the Favorite to Win It All?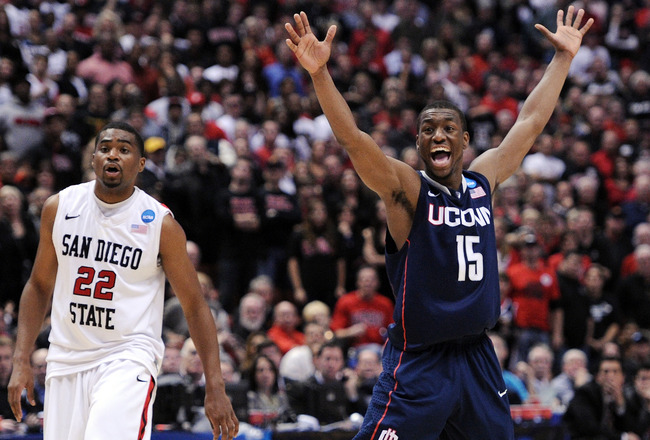 Harry How/Getty Images
Ohio State has been the favorite to win the NCAA tournament ever since it received the No. 1 overall seed. If the Buckeyes were to go down, though, who would be the favorite to win it all?
Although some people would go with the Kansas Jayhawks, they would not be the best team left in the tournament. In terms of how teams have been playing as of late, the VCU Rams could be considered the favorite.
However, this would not be the case. If the Ohio State Buckeyes lose, here's why the Connecticut Huskies would be the favorite to win the NCAA tournament.
Easier Path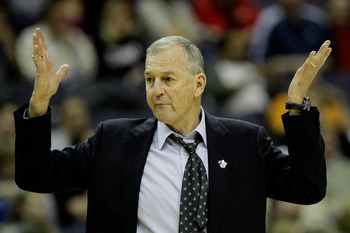 Rob Carr/Getty Images
Although the Arizona Wildcats are playing good basketball and knocked off the No. 1 seed Duke Blue Devils last night, the Wildcats are a much easier opponent compared to other teams left in the tournament field.
Assuming the Ohio State Buckeyes do lose, the Huskies will have to play either Kentucky, North Carolina or Marquette in the Final Four.
The Huskies have already beaten two out of those three teams in the regular season, so people have to like their chances against those teams.
Although all three of those teams are playing good basketball right now, I am sure that most teams in the tournament would rather play them than the VCU Rams or the Kansas Jayhawks.
Connecticut Is Red-Hot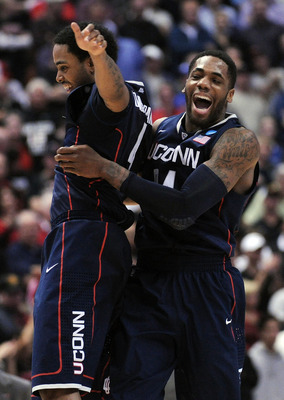 Harry How/Getty Images
The Connecticut Huskies have not lost a game since the beginning of March. With this said, they won five straight games to win the Big East tournament, which is a great feat for anyone.
Any team that can win five straight games in five days is a great basketball team. Not to mention UConn achieved this in the best conference in all of college basketball. The Huskies are playing the best basketball they have all season, and it could not have come at a better time.
With eight straight wins, the Huskies are red-hot, and they do not look like they are going to lose any time soon.
Kemba Walker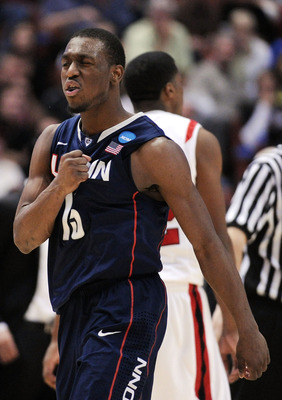 Harry How/Getty Images
Kemba Walker is playing better than anyone in the NCAA tournament, and he is a big reason why the Huskies are making a run in the tournament.
Walker is averaging 29 points per game in the NCAA tournament, and he had his best performance last night against San Diego State with 36 points.
Walker is able to distribute the basketball and get his team involved, and he is also capable of taking over games and racking up the points.
Kemba Walker is simply an amazing basketball player, and as long as he suits up for the Connecticut Huskies, they will have a great shot at beating any team they face.
Keep Reading

UConn Basketball: Like this team?