Wade Barrett, Elimination Chamber, WCW and Wednesday's Top WWE News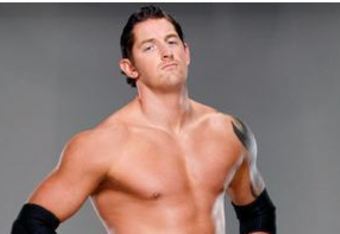 How are all my Bleachers doing today?
I know it's the middle of the week, and I'm sure you're anxiously waiting for the weekend ahead. But I've got just what you need to get through this woeful Wednesday: a look at today's top WWE news.
Unless you're a new visitor to the site—if you are, then welcome!—you should know the drill by now, so let's get to it.
First, we have a huge Smackdown spoiler regarding The Corre leader, Wade Barrett.
You'll find out just what happened at last night's TV taping, and I'll give you my take on the situation.
Also, pay-per-view buyrates are in for WWE's Elimination Chamber.
Is the WWE getting some good news or news that won't make Vince McMahon too happy?
And finally, Joey Styles has reminded us of what today means in WCW history, so we'll take a look at his comments and whether they're right or wrong.
Alright, that'll do it for the preview, folks. Now, onto the show...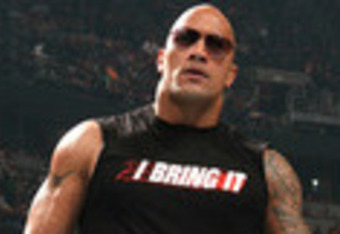 The Rock Will Meet The Miz and John Cena Face-to-Face Next Monday
The USA Network issued a press release today touting a face-to-face-to-face—yeah, I made that up—confrontation between The Rock, The Miz and John Cena on next Monday's Raw, the final episode before Wrestlemania 27.
This isn't groundbreaking news or anything, but I wanted to comment on how the WWE officials should handle this situation.
In my humble opinion, it's imperative that the creative team scripts an effective verbal exchange between the three stars that gets us excited about Wrestlemania while at the same time doesn't give too much away.
Let me clarify.
I want The Rock to be the first one to speak. Have him rip The Miz, then have him rip Cena, and the crowd will be eating out of the palm of his hand.
The rest of the promo war is up for debate. You could do a number of different things with these guys, because they're some of the best mic workers in the business.
But people want to see The Rock more than anyone else, and he should get the majority of the promo time to build up the animosity between all three superstars.
However, under no circumstances should there be any physical contact between The Rock and Miz/Cena, because all that would accomplish is giving away a huge angle on free TV.
Let their words, not their actions, do the work here, and the crowd will be pining for more from these guys come Wrestlemania time.
Then, when the granddaddy of them all is actually here, you script an epic physical confrontation between The Miz, Cena and The Rock that will take place after the match.
The crowd will go nuts, the viewers at home will go crazy, and the roof will be blown off the Georgia Dome.
Alright, guys and gals, be sure to share your thoughts on how the confrontation on Raw should go down. How would you book it?
Related Story: WWE: Why Michael Cole Is the Best Heel in Wrestling
This article is
What is the duplicate article?
Why is this article offensive?
Where is this article plagiarized from?
Why is this article poorly edited?
WWE Raw Ratings Continue to Drop, But Why?
There's a trend going on with Monday Night Raw's ratings, and it's not the good kind.
According to the Pro Wrestling Torch, this Monday's Raw scored a 3.3 cable rating, which is down from last week's 3.64. Overall viewership was down a pretty considerable 12 percent from last Monday's Raw, with this week's show garnering 5.1 million viewers to last week's 5.8 million.
The three Raw episodes prior to last week's show averaged a 3.85 rating, so obviously viewership is on a steady decline.
Wow. This is not good news for the WWE.
It's Wrestlemania season. It's supposed to be a time when wrestling fans are more excited about the product than they are at any other time during the year.
But apparently that isn't the case.
You can pinpoint a number of different reasons as to why Raw is losing viewers: People are watching the NCAA tournament, people are watching Dancing With the Stars, etc.
Yet, if you want to get down to the gist of it, I think the reason for Raw's slipping rating is pretty simple: The build for Wrestlemania 27 has been lackluster.
Raise your hand if—minus The Rock hosting—you feel like anything makes you want to go out of your way to see the granddaddy of them all this year.
OK, no one? That's what I thought.
While there have been some bright spots during the Wrestlemania build, the writing has been questionable and the entertainment has been lacking.
I haven't been excited about anything on Raw not involving The Rock in a while, and that's not how it should be. We should want to watch every second of every Raw every week.
Unfortunately, that hasn't happened.
Related Story: WWE: The 10 Greatest Heels of the Last 10 Years
This article is
What is the duplicate article?
Why is this article offensive?
Where is this article plagiarized from?
Why is this article poorly edited?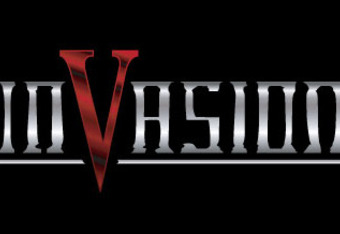 Joey Styles Reminds Us of the Anniversary of the Death of WCW
Do you know what today is? Other than Wednesday, that is.
Well, it's the 10-year anniversary of World Wrestling Entertainment's purchase of World Championship Wrestling. In other words, it's the day the WWE won the Monday Night Wars.
And former WWE announcer and current Director of Digital Media Content Joey Styles is celebrating the anniversary by chastising the WWE for its poor handling of one huge storyline.
He wrote on Twitter: "10 years ago today WWF bought WCW...tried a WCW vs. WWF story without Flair, Sting, Nash, Goldberg, etc...BOMB! Then tried WWECW...BIG BOMB!"
For those that don't know what Styles is referring to, he's criticizing the "Invasion" storyline that began in the WWE in 2001.
Here's a pretty good summary of the storyline, but the basic gist was that the former WCW performers, under the guidance of Shane McMahon, were "taking over" the WWE.
The main problem, though, was that most of WCW's major names—Styles mentions Ric Flair, Sting, etc.—did not participate in the angle, which really killed it before it even started.
Styles is right in his description of the "Invasion" storyline: It bombed.
Sure, it had its peaks and its bright moments, but imagine how much better it would have been had we seen the top WCW names participate in it.
It's a sore subject for many wrestling fans, as most of them don't like to talk about what could have been.
You know what? Me either.
So let's just say that Styles was correct: The storyline bombed, and we as fans were left highly disappointed.
Related Story: WWE: The 10 Greatest Heels of the Last 10 Years
This article is
What is the duplicate article?
Why is this article offensive?
Where is this article plagiarized from?
Why is this article poorly edited?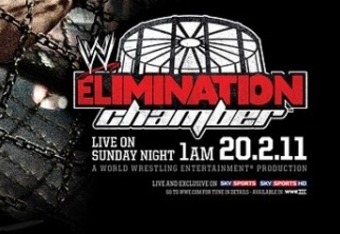 WWE Elimination Chamber PPV Buyrate Hits Rock Bottom
WWE's corporate website has posted the preliminary buyrate for last month's Elimination Chamber pay-per-view, and somewhere Vince McMahon is fuming.
This year's show drew approximately 200,000 PPV buys, which is down an eye-popping 30 percent from the 2010 Elimination Chamber PPV.
But should McMahon and the WWE officials really be surprised?
I mean, the PPV event had just five matches—one of which featured The Miz wrestling a 61-year-old Jerry Lawler (for the WWE Championship, I might add), and another which had The Corre taking on an absolute joke of a tag team in Santino Marella and Vladimir Kozlov.
No one wants to spend $50 to watch that, Vince. Sorry, but it's true.
And to make matters even worse, the two biggest bouts on the card (the actual EC matches) were beyond predictable.
Everyone knew Edge was going to win so he could face Alberto Del Rio at Wrestlemania 27, and no one who's reading this really believed anyone other than John Cena was winning the Raw Chamber match.
So I find it rather funny that McMahon is probably having a major freakout over the Elimination Chamber buyrate right now when it was he and the WWE creative team that caused this.
You don't give away Del Rio vs. Kofi Kingston on free TV, then expect people to pay to see it on pay-per-view. You don't put comedy tag teams in PPV matches. You don't make everything so predictable that Stevie Wonder can see it coming.
Oh, wait. If you're Vince McMahon, apparently you do.
Related Story: WWE Superstars Who May Be Gone After Wrestlemania 27
This article is
What is the duplicate article?
Why is this article offensive?
Where is this article plagiarized from?
Why is this article poorly edited?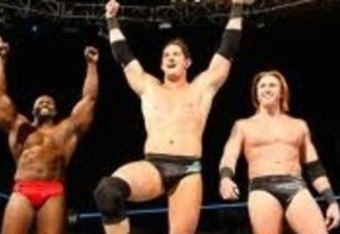 SPOILERS: Update on Wade Barrett and His Possible Wrestlemania Storyline
Like always, don't read this if you like to be surprised, because there's some huge news coming out of last night's Smackdown taping in Columbus, Ohio.
Wade Barrett of The Corre defeated Kofi Kingston to become the new Intercontinental Champion after Barrett hit a distracted Kingston with the Wasteland for the win.
Obviously, this is big, as neither man has a match scheduled for Wrestlemania 27 as of yet, and this could be the WWE's way of setting up a bout between the two at the granddaddy of them all.
But I've decided to look at this in a different light.
Barrett's Intercontinental title win at last night's show follows Sheamus' United States Championship victory from last week's Raw show.
Hmm. That's two former main eventers winning the WWE's so-called "second-tier" titles in a span of less than two weeks.
Now, there could be a number of reasons for this, such as WWE officials wanting the titles on its bigger superstars when heading to Wrestlemania.
But my thinking—or maybe my hope—is that the WWE is finally paying attention to the mid-card and its titles.
Putting the belts on guys like Sheamus and Barrett make them seem more important, and that's exactly what many of us in the IWC have been calling for.
Make the U.S. title matter. Make the Intercontinental Championship matter. It's really that simple.
Related Story: WWE: The 10 Greatest Heels of the Last 10 Years
This article is
What is the duplicate article?
Why is this article offensive?
Where is this article plagiarized from?
Why is this article poorly edited?