NCAA Tournament Scores: Updates, Analysis and Predictions for Today's Games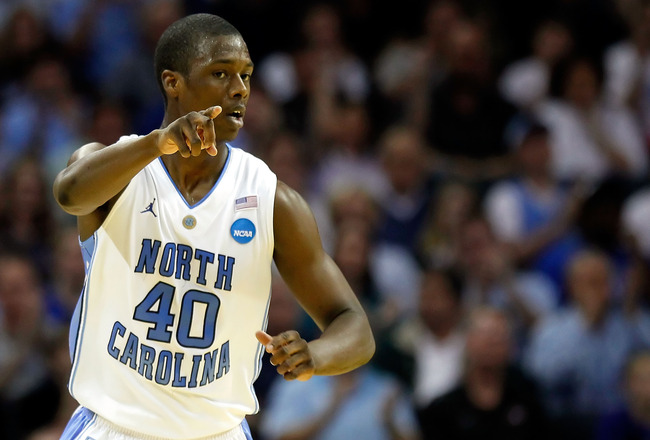 Kevin C. Cox/Getty Images
Looking for NCAA tournament scores, updates, analysis and predictions? This is your hub.
Sunday, March 20th, 2011:
It's Day 4 of the NCAA tournament.
On the East Coast, the Washington Huskies—behind diminutive star Isaiah "not the former GM of the Knicks" Thomas—lead the second-seeded North Carolina Tar Heels by a point. A Washington win here would represent an enormous upset and the second substantial blow to President Obama's top-heavy miracle bracket.
On the West Coast, I just ate an orange and a cupcake.
The day is off to a good start on both coasts.
There are eight games on the docket and I will be here for every one of them.
If you're looking for tournament info, I can be your hub.
Please, let me be your hub.
(Check out the B/R NCAA Tournament page for more tourney info.)
(Download your B/R NCAA bracket here!)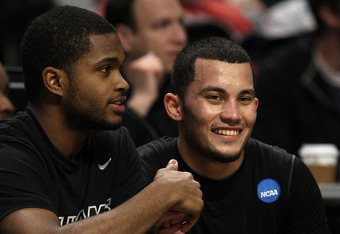 Can the VCU Rams upend Purdue to make the Sweet 16 of the NCAA Tournament?
Next up on the Virginia Commonwealth retribution tour:
USC
Georgetown
Purdue
Notre Dame
Kansas
Florida
Duke
Jay Bilas
The Rams have won two Tournament games in surprisingly convincing fashion, but they face a different animal today in Purdue, an opponent against which the status quo will not be enough.
From Yahoo!:
"VCU can score points. Where they must get the job done is on the defensive end, which has not been good. The Rams gave up more than 67 points a game, up four points from the year before Coach Shaka Smart took over. To win, VCU has to keep up a furious pace on both sides of the ball, pushing it up the court and pressing in the backcourt in an effort to force turnovers."
Their lack of defensive ability will be an issue against Purdue's JaJaun Johnson and E'Twaun Moore, potentially the most potent inside-outside scoring duo in the Tournament. And in 5-9 sophomore Lewis Jackson, the Boilermakers have a penetrative creator with which to force the action.
More reason to like Matt Painter's team – they defend. In the opening round, Purdue held St. Peter's to 29.3 percent shooting and dominated the glass 47-28.
"We had to get back to our identity," Jackson said. "Which is competing and playing defense."
If VCU is to win tonight, they'll need to stay hot. Senior G Brandon Rozell hadn't scored more than 15 points in a game since January, but he came up with 26 (6-10 3's) against Purdue. Guard Joey Rodriguez single-handedly outplayed Georgetown's highly touted backcourt.
The Rams have been playing above and beyond, and they'll have to stay there to score another upset.
Let's close on this – some optimism from Sports Illustrated's Luke Winn:
"You know who really might be This Year's George Mason? VCU. Like the Patriots in '06, this year's Rams were one of the final at-large teams allowed into the dance, as a No. 11 seed — and the selection committee faced harsh criticism from the punditry for choosing the CAA school ahead of Colorado or Virginia Tech. All Jamie Skeen & Co. did was go out and throttle USC in the "First Four" on Wednesday in Dayton, then travel to Chicago and put a 74-56 beating on sixth-seeded Georgetown on Friday.
In Skeen they have a scoring star with major-conference athleticism — he was an ABCD camper alongside Greg Oden and Kevin Love back in the day, and transferred away from Wake Forest — and as a team they're extremely adept at creating steals and converting them into transition points. Purdue, which awaits on Sunday, will be a much tougher test than the Hoyas, who failed to be revived by the return of point guard Chris Wright from a hand injury. But if this VCU team stays as hot from long-range as it was on Friday, making 12 of its 25 attempts, there's no reason it can't reach the Sweet 16 or beyond."
(Check out the B/R NCAA Tournament page for more tourney info.)
(Download your B/R NCAA bracket here!)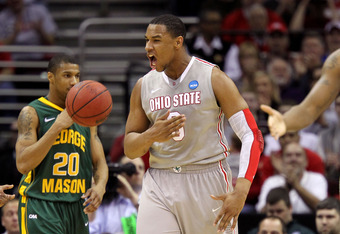 Can Ohio State's Jared Sullinger be dominant enough to put the Buckeyes over the top?
Though the Buckeyes look to be a half away from the Sweet Sixteen, I keep going back and forth on this.
Maybe he'll never need to (Ohio State's been pretty good across the board), but as the games get closer and the teams more athletic in the latter stages of the NCAA Tournament I find myself wondering if Jared Sullinger has it in him to carry the Buckeyes on his back to a victory.
Again, if needed.
And also, let me belatedly preface this all with: I love Sullinger. I love Ohio State – they're experienced, discipline, and mature. They're not going to beat themselves.
But that doesn't mean they're incapable of being beaten.
I don't know how the Buckeyes are going to handle elite athleticism, and we'll get the answer to that question in the next round.
I was watching Kenny Smith at halftime of the OSU-GM game, and he aired a similar concern.
What happens when Ohio State is forced to play up-tempo, when they face a team with multiple guard capable of creating offense and pushing the pace? What happens when they play a team like Kentucky?
Brandon Knight is turning into a star and is as likely a point as any to give OSU problems, and the Wildcat frontline is one of the few in the nation who won't overmatched against Sullinger and co.
And that's essentially my concern.
If it turns out that Ohio State needs to rely on their star, not just for 20 and 10 but to win the game…will he be able to?
Sullinger is tenacious and a heck of a talent, but the same concerns that hinder him as an NBA prospect also face him vs. the collegiate elite.
He's agile, but not that athletic. He's wide, but not very long. During the season, he's typically struggled against the type of lengthy, athletic defenders who can contest the release of his shot.
Not a lot of college teams have those guys, but the Wildcats are chock full of them.
I don't see Sullinger going off for 30-plus against Kentucky.
If you're an Ohio State fan, just hope he doesn't need to.
(Check out the B/R NCAA Tournament page for more tourney info.)
(Download your B/R NCAA bracket here!)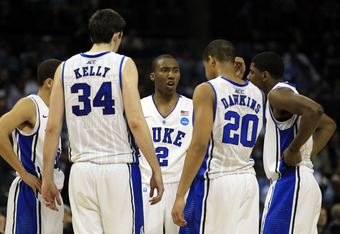 Pitt is gone, is Duke the next No. 1 seed to fall in the NCAA Tournament?
At the time this headline was assigned, Ohio State was losing 11-2. Suffice to say, the last twenty minutes necessitate this entry going in a different direction.
Yesterday, Pittsburgh was downed in unprecedented fashion, and if I had to pick, which No. 1 seed would appear to be next?
Duke, Ohio State, Kansas.
The answer is the former – the Blue Devils.
It's close. Kentucky will give Ohio State a battle on the interior, and the more confidence Brandon Knight accrues the more dangerous that matchup becomes.
But in the West, there has always been one team that Duke needed to avoid and they're one Texas victory away from seeing them.
The Longhorns are big, physical, and athletic. All the things Duke presumes to beat you with Texas is capable of taking away. As has been noted by many a pundit, the biggest obstacle for Rick Barnes' team is really their own lack of experience.
At times this year they've looked like the best team in the country, but they've been inconsistent. I did a bit more of an in-depth profile on them a few days ago and basically came to the conclusion that the longer these guys are in the Tournament, the tougher they'll be to get out.
Should they top Arizona today, Duke stands in the way of a young powerhouse gathering steam. They become the most susceptible number one to an upset.
And Kansas? Louisville was their Texas.
It will be smooth sailing for Kansas to the Final Four.
(Check out the B/R NCAA Tournament page for more tourney info.)
(Download your B/R NCAA bracket here!)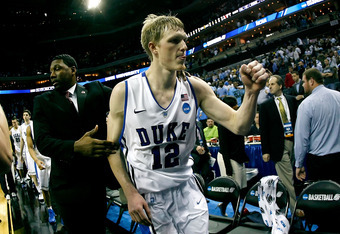 Duke Survives Michigan to Advance in the NCAA Tournament.
It wasn't easy, but Duke held on in a game that took on substantially more meaning in the wake of the recent Jalen Rose-Grant Hill war of words.
For the time being: Advantage Duke.
The Blue Devils led the entire way, then survived a buzzer-beater to win by two, 73-71.
Nolan Smith led Duke with 24 points, and Kyrie Irving added 11 by going 9-10 from the line.
From Joedy McCreary (AP):
"Darius Morris scored 16 points to lead the eighth-seeded Wolverines (21-14). They trailed by 15 with 10:51 to play but clawed within one point twice in the final 90 seconds.
Then, Smith missed a free throw with 8.7 seconds left to give Michigan one last chance, but Morris' runner in the lane with 2 seconds left bounced off the back iron.
Smith grabbed the rebound at the buzzer, sealing Duke's trip to Anaheim, Calif., for the regional semifinals Thursday night."
The win was the 900th of Mike Krzyzewski's storied career, and it all but assures that a minimum of 9 percent of Irving's collegiate games will be played in the Sweet 16.
This marks the 20th time in the last 26 years that Duke has made the regional semifinals.
(Check out the B/R NCAA Tournament page for more tourney info.)
(Download your B/R NCAA bracket here!)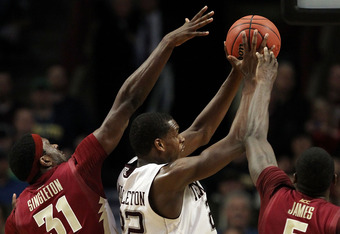 Can Florida State knock Notre Dame from the NCAA tournament?
Not that big of a Notre Dame fan to begin with, I'm going to go ahead and say yes.
Notre Dame shot 46.4 percent for the season, but no better than 43.1 percent in any of their six losses. Basically, when the Fighting Irish aren't hitting, they lose.
Meanwhile, Florida State leads the nation in field goal percentage defense, and held Texas A&M to just 31.4 percent in the opening round.
There is a lot for them to like in this matchup.
Today's Yahoo! Scouting report says that "when Notre Dame protects the basketball it is almost unbeatable," but that's assuming their shots are falling.
The Irish have great balance with each of the five starters averaging 9.7 or more, but they prefer to play the game on the perimeter and that's not always a style conducive to beating a good defensive team.
Yahoo! also boasts that ND has "four players who can hit 3s, headed by Hansbrough at 44.1 percent and G Tim Abromaitis at 42.4 percent."
My caveats there are that Hansbrough had a rough first round (3-16 from the field) and guys with the last name Abromaitis tend to eschew tournament stardom for something more along the lines of dentistry.
The Seminoles have problems of their own, most notably that their defense comes at the expense of their ability to score with any type of consistency.
Again, from Yahoo!:
"They tend to go through stretches of erratic shooting and poor ballhandling. Opponents have consistently packed a 2-3 zone against them, daring the guards to make 3-point shots and having good chances at rebounds when they do not."
What FSU has to do is get transition buckets off turnovers and second-chance points when they invariably miss. The Seminoles' defense makes them a tough matchup for anybody, but they need to find a way to put points on the board to manufacture the upset.
(Check out the B/R NCAA Tournament page for more tourney info.)
(Download your B/R NCAA bracket here!)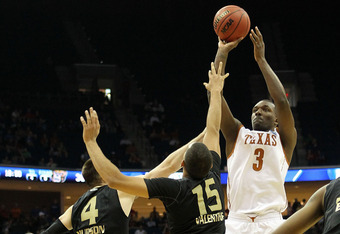 Would Duke rather see the Texas Longhorns or the Arizona Wildcats in the next round of the NCAA tournament?
This is the most interesting game of the day.
And according to Kurt Voigt, it's a matchup that goes back a long way.
"Texas sophomore Jordan Hamilton has had a first-hand look at the progression of Arizona forward Derrick Williams.
The two first met as ninth-graders in La Mirada, Calif., as AAU teammates, with Hamilton already an established prep standout and Williams his understudy of sorts.
Hamilton remembers Williams as an undersized kid who thought he would develop into a guard in high school and college. The 6-foot-8 Pac-10 Player of the Year has blossomed into much more than that, averaging 19.2 points and 8.2 rebounds per game for Arizona this season.
'He definitely hit a growth spurt,' Hamilton said. 'I remember him sitting on the bench having to ice his knees because he was growing too fast. That was crazy.
'He's gotten a lot bigger. He looks like he's gotten a lot stronger also.'"
We'll see Hamilton get a good view of him tonight when the fourth-seeded Longhorn meet the fifth-seeded Wildcats tonight at 6:10 EST.
We won't be the only ones watching.
The teams, both 28-7, represent Duke's two greatest non-UConn threats in the Southeast division. Should the Blue Devils hold on against Michigan today (they're up 55-41 as this goes to press), they'll face the Texas-Arizona winner in the next round.
Who should they be rooting for?
My sentiment continues to be that Texas is, was, and remains the team most capable of knocking off the Blue Devils. With freshman Tristan Thompson, Gary Johnson and Jordan Hamilton, they are one of the few teams in the nation with the size to negate Duke's rebounding, and in the backcourt the Longhorns have the athleticism to disrupt the Blue Devils on the perimiter.
And as we touched on a week ago, Seth Davis of SI continues to hold firm that "the one team in [their] region Duke wants to avoid is Texas."
The Arizona Wildcats are no slouches themselves, but their bigs are not as lengthy, nor is their athleticism as great.
If they manage to get by the Longhorns today, they would be doing the Blue Devils an enormous favor.
(Check out the B/R NCAA Tournament page for more tourney info.)
(Download your B/R NCAA bracket here!)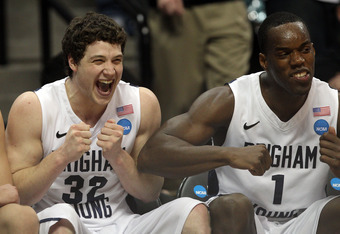 Can Jimmer Fredette lead the BYU Cougars to the Final Four of the NCAA tournament?
Full disclosure: Yesterday was the first BYU game I've watched all season, and I spent 75 percent of that game trying to decipher how Jimmer Fredette projects as a pro.
On the other hand, and far more of use for what I'm about to write, I spent the other 25 percent of the game being impressed by BYU as a team.
I thought they'd lose to Gonzaga.
In fact, my touting them for a long tourney run is probably the greatest evidence yet that they'll be gone in the next round.
But what surprised me most against the Bulldogs was not that Fredette can shoot with reasonable accuracy from 10 feet beyond the three-point line, it was that they actually managed not to get decimated on the interior.
Sure, they got outrebounded (and did so pretty badly at 34-23), but they were able to keep the Zags from converting those boards into points. They also managed to hold Mark Few's team to 42.1 percent shooting, which is not usually a staple of an undersized team.
And while their next opponent is tough, they've seen them before.
BYU ousted Florida 99-92 in the opening round of the tournament last year, and the Gators represent the highest seeded hurdle left between the Cougars and the Final Four.
All it's going to take is one bad shooting game for this team to lose by 20, but with the number of shooters on that team, I think it's equally probable that they get out of the Southeast region.
(Check out the B/R NCAA Tournament page for more tourney info.)
(Download your B/R NCAA bracket here!)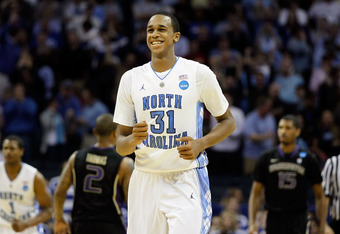 North Carolina Tar Heels defeat the Isaiah Thomas-led Huskies in the NCAA tournament.
The North Carolina Tar Heels are going to the Sweet 16 for an NCAA record 24th time.
Tyler Zeller scored 23 points, Harrison Barnes scored 22, and the long arms of John Henson put the finishing touch on a hard-fought 86-83 win for UNC. With 7.4 seconds left and Carolina up by a point, Henson redirected a Husky inbounds pass to teammate Dexter Strickland, snuffing what turned out to be Washington's last real chance to win the game.
The Huskies had led by as many as 11 in the first half and five in the second, nearly overcoming both a hostile crowd and a sub-par game from their star Isaiah Thomas. Washington's 5'9" scoring leader was held to just 12 points on 5-15 shooting, though he did manage eight assists.
Carolina—the top rebounding team in all of Division I—figured to have a significant edge on the interior, but Washington coach Lorenzo Romar supplemented his starting lineup with lone seven-footer, sophmore Aziz N'Diaye. The move paid off as the Huskies outrebounded the Tar Heels 38-33.
Ultimately, though, it was not enough.
Freshman Harrison Barnes put the Tar Heels ahead for good on a three with 4:06 remaining, and two minutes later had a key steal that that led a Strickland layup. The latter put North Carolina up 84-78 with under two minutes left.
Today's game marked North Carolina's eighth straight tournament victory. They'll face the winner Marquette-Syracuse once there.
(Check out the B/R NCAA Tournament page for more tourney info.)
(Download your B/R NCAA bracket here!)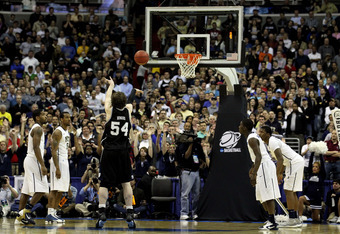 The Butler Bulldogs' foul is topped by the Pittsburgh Panthers' foul in the NCAA tournament.
I was livid the game was going to end on a foul.
And then Gilbert Brown missed the second free throw.
If you haven't seen what happened, watch the proceedings here:
Butler vs. Pittsburgh: Last seven seconds.
Each team had a chance to win it at the foul line in the last two seconds, the latter free throws (the game-winning for Butler) came after a foul that was generously described in the AP recap as "inexplicable."
To his enormous credit, Nasir Robinson took responsibility as head on as he could:
"I've been playing basketball my whole life and I know I shouldn't have done that. It was a stupid play," Robinson said. "It wasn't the ref's fault. It was my fault."
And that's kind of what I wanted to get in to.
It was Robinson's fault—he instinctually reached in when there was no play to be made—but is it his fault alone?
I honesty don't know how to answer that question.
Yes, it was a foul. And in a sense it took a lot of courage to whistle it as such. But having many times mused over the difference between a rule and the "spirit of the rule," I have to say I'm not sure how you make that call.
The chances that Matt Howard was hitting an over-the-head, 94-footer with 0.8 seconds left were infinitesimally small. That shot has not once been made in the history of collegiate, professional, or any otherwise recorded basketball. It's the equivalent of an un-catchable pass in the NFL.
The first one you call (as frustrating as it may have been to watch) because there's a chance Gilbert Brown hits that shot.
I feel like they called the second one because they called the first one.
(Check out the B/R NCAA Tournament page for more tourney info.)
(Download your B/R NCAA bracket here!)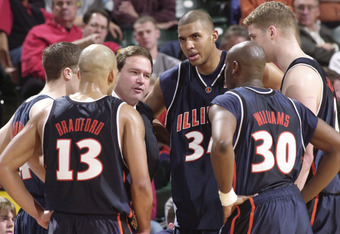 Are the Illini a threat to the Kansas Jayhawks in the NCAA tournament?
Well this is interesting.
Kansas coach Bill Self will finally meet his jilted lover when the Jayhawks take on the Fighting Illini today at 8:45. Self retreated for Lawrence after having guided Illinois to a 78-24 record in three seasons. Bruce Weber replaced him and subsequently had a funeral to exercise Self's demons.
Illinois runs a motion offense and plays nothing but man on defense, and it's that defense upon which they rely. The Illini held opponents to an average of 40.1 percent shooting this season, but therein lies the rub for Illinois. They're a team reliant on defense, and I don't think they can slow the offensively talented Kansas—a team loaded with NBA-caliber scorers.
Worse news for Weber, Kansas is coming ready.
From Yahoo! Sports:
"Coach Bill Self and his players have been reminded of their stunning 2010 second-round loss throughout this season, and that only increased this week as the Jayhawks were tabbed a No. 1 seed for the second consecutive year.
Now, getting past Illinois and into the Sweet 16 becomes a psychological hurdle more than anything else. The players and coaches won't need a calendar to know that 69-67 loss to No. 9 seed Northern Iowa came one year ago—to the day.
'We had reminders all during the season,' senior Mario Little said. 'Even when we win big sometimes, somebody will bring up the Northern Iowa game. But that was last year. We're moving on. We've got bigger and better things to accomplish right now. So we're just trying to move forward, put that behind us and play every game.'
Self even left clippings from the loss in the players' lockers this week.
'I took it down out of my locker,' Marcus Morris said. 'I didn't want to read it.…Watching ESPN highlights, it was on every day. I'm just tired of seeing it.'"
A win against Illinois and he won't have to.
(Check out the B/R NCAA Tournament page for more tourney info.)
(Download your B/R NCAA bracket here!)