Gonzaga University, Temple University and Sunday's Top Sports News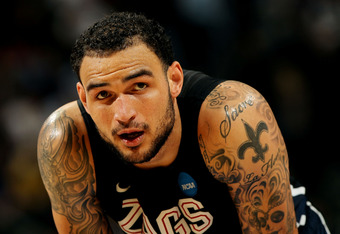 Doug Pensinger/Getty Images
Good morning, everyone!
Tom Kinslow here to bring you up to speed with another day's top sports buzz.
We'll be talking about the NCAA tournament and all of the fun stuff that comes with March Madness, as we head into the final day of the third round and all of the drama that should go down with possible upsets, buzzer beaters and busted brackets—all of the things that we've come to love about the Big Dance.
We'll also be talking about Gonzaga and Temple's games yesterday and how those two schools saw their tournament dreams ended by BYU and San Diego State.
There's plenty to talk about, so sit back, relax and enjoy the ride.
As always, there's no need to refresh, as the updates will come straight to you.
If you have any questions or thoughts, leave them in the comments and I'll be happy to discuss any of the day's top news with you.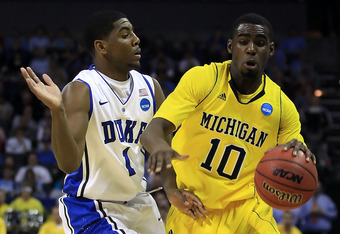 Duke Vs. Michigan Is Shaping Up to Be A Good One, But Can the Blue Devils Advance?
It's fitting that these two teams met in the wake of ESPN's documentary on the Fab Five and all of the controversy that followed.
While we won't see Grant Hill and Jalen Rose square off, we have seen a highly entertaining first half between the Duke Blue Devils and the Michigan Wolverines. Duke took a five-point lead into half time, powered by Kyle Singler, who has a team-high 10 points, tied with guard Nolan Smith.
Kyrie Irving has also made an impact for Duke, scoring seven points and getting to the foul line early and often. Irving is the x-factor for the Blue Devils, and if he can continue to attack the rim, get contact and get to the foul line in the second half, then Michigan is going to have a lot of problems on its hands going forward.
Michigan has stayed in this game thanks to Evan Smotrycz, who has come off of the bench and dropped a game-high 11 points in the first half. Smotrycz was 4-6 from the field and hit both of his attempts from beyond the arc.
In part thanks to Smotrycz, the Wolverines hit five three-pointers in the first half, and if they can keep up that type of production, it will open things up on the inside as Duke comes out to defend that shot.
While Michigan has seen some things go its way and despite the tough play from Wolverines, I see Duke winning this game. The Blue Devils have the best coach in college basketball and are a savvy, veteran team that knows what it takes to win in the NCAA tournament.
Look for Irving to continue to give Michigan problems as Duke advances to the Sweet 16.
This article is
What is the duplicate article?
Why is this article offensive?
Where is this article plagiarized from?
Why is this article poorly edited?
Jim Tressel Has Gotten Himself and Ohio State in Hot Water for Failing to Disclose Information About NCAA Violations, but What Will Come of the Scandal?
Jim Tressel loves to change his story.
In the video (from Sports by Brooks) with this post, you can see Tressel's explanation for his inaction when it came to the information about what his players were doing in concert with a local tattoo parlor.
Right after that, you get to see his latest explanation for his actions, which is evidently the fact that he did not seek "wise council" about what to do with the information.
It seems that his explanations get worse and worse as we go on.
I'm really curious as to if anyone other than some Ohio State fans are buying the garbage that Tressel is constantly spewing out of his mouth when he talks about this entire thing.
The man is the head coach of one of the top football programs in the country, and he's trying to act like he was new to this whole game, that he didn't know what was wrong and that he didn't talk to the right people before this all hit the media.
It's all a smokescreen, as Tressel is trying to fool us into believing what he's saying. Here's the reality of the situation: Tressel found out about the tattoos, then he kept the knowledge secret so he could keep winning football games, only to lie about when he was aware of this situation to the school and the media.
Once that happened, he was able to get his players to play in the biggest game of the season but take a suspension the following year, just to win the Sugar Bowl. On top of that, he then takes a two-game suspension once it's revealed that he knew all along, only extending it to five, just like his players, when their appeal to the NCAA was denied.
This whole situation has proved Tressel to be just as bad as the rest when it comes to these things and it's sad and pathetic to watch as he tries to reason away his poor judgment and lack of character.
The NCAA is going to continue to look into this situation and I don't think extending a suspension to five games is going to be enough to prevent further sanctions against the Buckeyes. It's just a matter of how serious it's going to be.
This article is
What is the duplicate article?
Why is this article offensive?
Where is this article plagiarized from?
Why is this article poorly edited?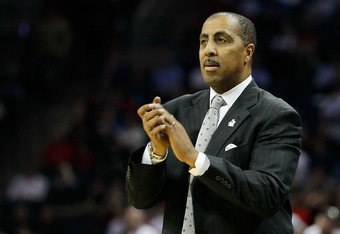 Lorenzo Romar and the Washington Huskies Are One Half Away From the Sweet 16
North Carolina was a team that everyone was high on heading into the NCAA tournament.
Lorenzo Romar's Washington Huskies are just a half of basketball away from shattering those expectations along with millions of brackets around the country. Romar and the Huskies took a one-point lead into halftime, led by the great play of Terrence Ross off of the bench.
Ross poured in 12 points in the first half on 4-5 shooting and 2-3 from beyond the arc.
So far, Isaiah Thomas, Washington's star player, has struggled, going 2-8 in the first half, scoring only four points. The Huskies are going to need him to step up big in the second half if they want to have any chance of walking away with the huge upset victory.
Also key to a victory will be the defense Washington plays on Harrison Barnes, North Carolina's star freshman talent. Barnes has torched the Huskies for 14 points on 6-8 shooting and if they don't slow him down soon, he's going to carry the Tar Heels to a huge victory.
It's going to be a compelling final half of basketball, but I love the Huskies and their chances of making it to the Sweet 16. If Thomas gets hot, he's going to be able to carry his team through to the next round and send Roy Williams home with a disappointing finish to his season.
March Madness has given us many thrilling moments, and this game is certainly shaping up to give us another thrilling finish. This is what the NCAA Tournament is all about, so if you can find a way to watch this game, do so as soon as possible.
How do you see this game ending?
This article is
What is the duplicate article?
Why is this article offensive?
Where is this article plagiarized from?
Why is this article poorly edited?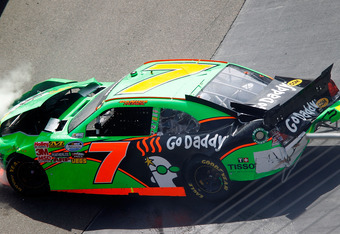 Danica Patrick Wrecked Yesterday After A Collision With Martin Truex Jr., But Should The Famous Driver Stop Complaining?
Danica Patrick was back in the news again yesterday, but it wasn't for winning, it was for what she said, as is the norm with the driver.
Patrick has gotten a ton of headlines over the years, with limited results to show for her notoriety. When she joined the Nationwide series, it was a big story and after she took the track, she started to showcase her talent, and even finished fourth at a recent race.
However, yesterday, Patrick got into a collision with Ryan Truex, sending her to a 33rd place finish at Bristol. After she got out of her car, Patrick made a scene, raising her arms at Truex, and running her mouth to the media afterward.
"He just runs hard, he's run hard every time I've been around him and it just feels like overkill," Patrick said to the media.
At some point, it's time to grow up and start acting like an adult and admitting the reality of the situation. That reality is that Truex's collision with Patrick wasn't intentional and it was just a freak thing that happens during the course of a race.
No one is going to respect a driver who looks to blame someone every time they have something go wrong during the course of a race. Patrick has always been outspoken and didn't make many friends on the Indycar circuit either and this is exactly why.
Patrick is in the headlines more often for complaining than she is winning and that's not what you want when you're a driver. It was an accident and Patrick made a scene, looking like a child and losing some respect because of it.
She was starting to turn some heads with her finishes on the Nationwide circuit and had she just brushed this off as bad luck, maybe no one is talking about it right now. However, that was impossible for Patrick, who had to blame someone, and now she's repeating the same mistakes she's made in the past.
At some point, you have to toughen up and accept bad luck, instead of whining and complaining, thinking anyone will actually sympathize with you.
This article is
What is the duplicate article?
Why is this article offensive?
Where is this article plagiarized from?
Why is this article poorly edited?
Bristol Motor Speedway Is Hosting NASCAR Today, But Can Kyle Busch Win After Hitting Victory Lane Yesterday?
Kyle Busch is no stranger to success at Bristol Motor Speedway.
Last year, the driver won three races in one weekend, sweeping the truck series, the Nationwide series and then winning Sunday's NASCAR event, marking the first time one driver has ever accomplished such a feat.
Today, Busch will start from the 12th position, certainly putting him in striking distance to win the race, and there is no reason that we should count him out going into today's contest. The man clearly knows what it takes to win on the race track. In the past year, he's won five races there, and it's a comfort zone for him, and he's certainly a man to watch when the race gets underway.
If he were to win another two races at Bristol, it would be an amazing accomplishment that likely wouldn't get enough praise from the mainstream media. Within the racing community, it would be rightly praised, but outside of a small segment on SportsCenter, we'd hear nothing about it, despite the difficulty of winning a race, let alone two on back-to-back days. It's grueling to be in a car that long for multiple days and if Busch pulls this off, I will be amazed.
He certainly has a chance today, so make sure to pay close attention to where his car is on the track at all times, because we could see more history made today. Busch has shown he has the endurance to pull something like this off, almost pulling off another triple sweep earlier this season, so keep your eyes on him at all times.
This article is
What is the duplicate article?
Why is this article offensive?
Where is this article plagiarized from?
Why is this article poorly edited?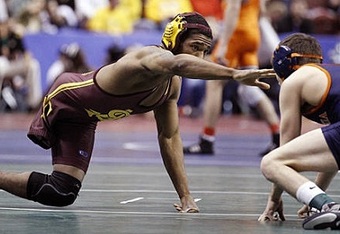 Anthony Robles Won A National Championship Last Night, Cementing His Legacy
Anthony Robles is just like every other college student.
He gets up, goes to class, has lunch with his friends and studies for quizzes and exams. Like his fellow student-athletes, he goes to practice and works out in the gym.
There is only one difference.
Anthony Robles only has one leg.
Robles was born without his right leg, and despite that, never gave up on his dreams and became a collegiate wrestler. Furthermore, the Arizona State wrestler went 36-0 this season en route to a national championship in front of a large crowd in Philadelphia.
He beat Matt McDonough, last year's defending national champion in the 125-pound weight class, staying low to the ground and building an early lead before managing to run out the clock, clinching an undefeated season and a national championship.
It's an amazing story and inspirational to anyone who was ever told they couldn't do something or be what they wanted to be. Sometimes, when people tell us these things in our lives, they're seen as cliche or overused. But Robles, who stood tall after the final bell, is living, breathing proof that impossible is nothing and that we can always achieve our dreams.
While Robles said that he was likely done competing in the sport going forward, his name and his story will echo through the history of the sport forever. It's an inspirational story for so many reasons and to see the emotion on his face after he realized his dream was one of the more emotional sports moments in recent memory.
This article is
What is the duplicate article?
Why is this article offensive?
Where is this article plagiarized from?
Why is this article poorly edited?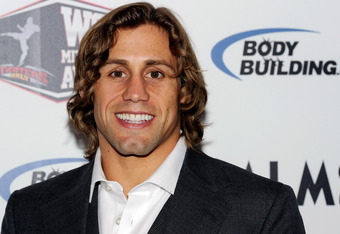 UFC 128 Saw Urijah Faber Win His First UFC Bout, But What Should We Expect Going Forward?
It wasn't easy, but Urijah Faber got the job done last night.
Early on in his fight with Eddie Wineland, Faber struggled to get anything going offensively, as Wineland took it to the fighter in his first UFC fight. Faber found himself on the mat with Wineland on top of him, moving him around, controlling him for the entire first round.
It look like Faber's debut could end in disappointment.
However, in the second round, the fighter stunned Wineland with a brilliant takedown, grabbing one leg and sweeping the other, sending him to the mat, where Faber pounded on him from above, changing the entire momentum of the fight and sending himself to a unanimous decision victory last night at UFC 128.
After the win, Dana White announced that Faber is the number one contender for the bantamweight title, held by Dominick Cruz, and if last night was any indication, we're going to get one heck of a fight between these two guys.
I love Faber's style once he gets in the Octagon. The man is just so technically sound and he can change the tone of a fight with one single move and that's what makes him so exciting to watch. Faber looked to be in some trouble, and then in the span of minutes, he turned it around and controlled the fight and got a huge victory.
There is no reason why he can't beat Cruz for the bantamweight championship, and if he does, he's going to only be getting better and with his skill set, he's going to be a tough victory for any fighter who challenges him down the line.
Last night was an impressive debut to say the least.
This article is
What is the duplicate article?
Why is this article offensive?
Where is this article plagiarized from?
Why is this article poorly edited?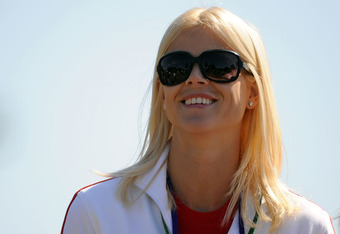 Elin Nordegren Is Living Large After Purchasing A Large Florida Mansion
Elin Nordegren isn't exactly strapped for cash after her divorce with Tiger Woods, and with that large chunk of cash, she's gone out and gotten herself a palace.
Tiger's ex-wife bought a 9,000 square-foot home in Palm Beach, Florida and is right next to the beach, has six bedrooms, eight bathrooms and some reports even have it listed as having a basketball court on the premises.
Now if that isn't a home, I don't know what is. Nordegren got all of that for the tidy sum of $12.2 million dollars, which is only a fraction of the reported divorce settlement, which some reports had at over $100 million.
If you have money, and you're going to buy a house, why not do it big? However, the one thing I wouldn't have done, is get a house that happens to be just 10 miles from Tiger's house on Jupiter Island. If my wife cheated on me with 12 different guys right under my nose, I wouldn't want to be in the same state as that person, let alone 10 miles away. I know they have kids together, but that distance is just a little too close for my liking.
Then again, $100 million does kind of make that living situation a little bit easier. That's "make it rain" money, that's "pajama rich" money.
It must be nice to be that wealthy, it has to be. I'm honestly just shocked she waited that long to start really spending her Tiger money. If it were me, I'd have that mansion and a sports car already in the driveway.
Money can't buy happiness, but it certainly can't hurt, that's for sure.
This article is
What is the duplicate article?
Why is this article offensive?
Where is this article plagiarized from?
Why is this article poorly edited?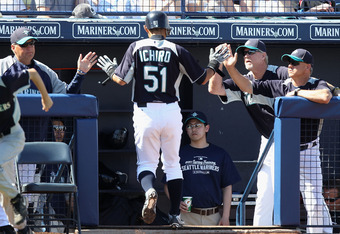 Ichiro Suzuki Has Been A Force Since Coming to America, But Will He Make it to Cooperstown?
Few players have dominated baseball the way Ichiro has in his career.
The only problem is, is the body of work enough to push him into the Hall of Fame.
Entering this year, The star of the Seattle Mariners has 2,244 hits, putting him 158th all time. That's behind players like Bobby Abreu, Barry Larkin and Andres Galaragga. That's not exactly something that boosts your faith in his resume, but you also need to think about the fact that Ichiro played a large part of his career in Japan, where he racked up 1,278 hits.
For his career, Ichiro has hit .331, which is almost unreal when you think about it, and he's tied for 80th on the all-time stolen bases list. Had he played his entire career in America, he could have been a force, breaking all sorts of records.
While Ichiro will never catch Pete Rose's hit record, the man is a Hall of Fame player. You know one when you see one, and when you watch him hit and run the bases, he just looks like a guy that belongs in Cooperstown.
While his numbers are lower because of his time in Japan, Ichiro should be in the Hall of Fame. There have been few players that have been as dominant for as long as he has since he came to the Mariners in 2001.
He's going to bat lead-off for Seattle this year, he's going to be rock solid at the top of that lineup, and he's going to put amazing stats up when the season is over and Ichiro is going to solidify his position as one of the greatest baseball players to ever step foot on a Major League field.
This article is
What is the duplicate article?
Why is this article offensive?
Where is this article plagiarized from?
Why is this article poorly edited?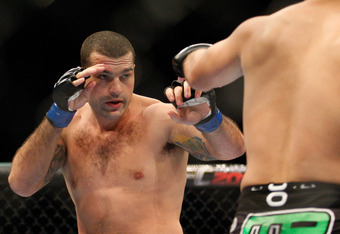 UFC 128 Saw Shogun Rua Get Dominated by Jon Jones, But Did Jones Reveal A Formula To Beating the Former Champ?
Jon Jones knew exactly what he had to do to defeat Shogun Rua and win the light-heavyweight championship last night.
Once the bell rung, Jones went out and executed the plan to perfection.
Before the fight, Jones said he had to be aggressive early on in the fight to set the tone, and once he did that, Shogun went into a defensive move and never came out of it. Jones was able to dictate the pace of the fight and got whatever he wanted in terms of offense. We've seen this in the past from Rua, who can be very hesitant at times and we watched it unfold last night as he lost his championship.
Rua had almost no offense and it was only a matter of time before Jones finished him off. If you're aggressive against Shogun, then you're going to be successful, it's as simple as that. The man struggles when he can't assert himself and dictate the pace of the fight and what he's going to do on offense. There was no counter-attack last night, nothing.
Shogun simply didn't look aggressive and looked hesitant to fight back at times in this contest. There is no way you're going to win in the Octagon if you don't fight back and fall back into a defensive position for most of the match.
There's a reason that Shogun got his face pounded in, and it's because Jones came out looking to set the pace and did so. Once that happened, Rua was off-balanced and became unsure of himself. If I'm the next guy that has to take on Shogun, I'm watching tape of this fight, because Jones exposed a major flaw in Rua's game.
This article is
What is the duplicate article?
Why is this article offensive?
Where is this article plagiarized from?
Why is this article poorly edited?
UFC Results Have Jon Jones as the New UFC Light-Heavyweight Champion, But What Is His Ceiling As A Fighter?
Last night, Jon Jones simply put on a clinic.
Jones pounded Maurico "Shogun" Rua into the canvas last night, winning via a third-round TKO. The youngest-champion in UFC history was amazing from the opening bell. The fighter moved quickly and struck with extreme force, putting Shogun on the defensive from the opening bell.
It became clear very early on that Jones was going to dictate the pace of this fight and he did so until the final bell. Shogun wasn't able to assert himself or looked simply afraid to try and take the reigns of this fight and possibly leave himself open to more of Jones' powerful strikes.
Shogun just simply offered nothing in the way of offense and it allowed Jones to open up his playbook and pick his defense apart. Now that Jones is the champion, he's going to be hard to defeat for that belt any time soon.
There has always been a lot of hype around Jones, and last night he finally realized it. He has a diverse skill set and he's still getting better as a fighter. That should be a frightening thought for anyone who is thinking about challenging Jones for the title.
We could have a dominant force on our hands, and his name is Jon Jones. It's just amazing how quickly he can move and the variety of attacks he can hit you with once he's got you down on the mat. At times, Jones looked like a blur, spinning and hitting Shogun from every possible angle, picking his defense apart and wearing him down.
The man is simply a machine.
This article is
What is the duplicate article?
Why is this article offensive?
Where is this article plagiarized from?
Why is this article poorly edited?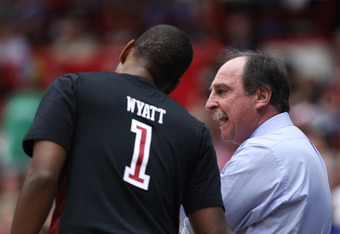 Temple University Fell To San Diego State Yesterday, But Did The Owls Choke Away A Golden Opportunity?
Fran Dunphy had finally won a game in the NCAA Tournament after Thursday's thrilling win over Penn State.
The monkey was finally off of his back and now the Owls could live without the pressure from the media, wondering when the Philadelphia school would get over the hump and start to relive it's glory days under John Cheney. For a while on Saturday, it looked like Temple was going to do just that, causing major problems for No. 2 San Diego State for a large chunk of the game.
The Aztecs were up double-digits, yet inevitably, Temple came crawling back. The Aztecs were on the ropes at times, failing to score and turning the ball over constantly, but Temple couldn't finish it off late in the game when it mattered the most. It was a blown opportunity by Temple, but the Aztecs won this game.
San Diego State made the plays it had to make, even if it missed game-winning shots at the end of regulation and at the end of the first overtime. Steve Fisher has coached this group up all year long and there is a reason that the Aztecs are one of the top eight teams in the country heading into the NCAA Tournament.
While it's a disappointing end to the season and for Dunphy, who only has one tournament win on his resume, there's no shame in losing to a team like San Diego State. For a program that hadn't won a single tournament game in its history, the Aztecs are looking like a team that has been there before.
If you're Temple, you just couldn't capitalize late, and that's something that comes with time and experience. In future seasons, the Owls will close out those overtime games.
This article is
What is the duplicate article?
Why is this article offensive?
Where is this article plagiarized from?
Why is this article poorly edited?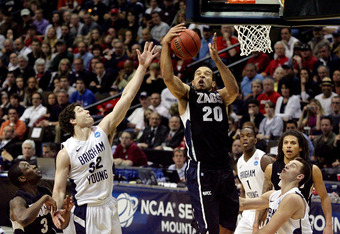 Gonzaga University Fell To BYU Yesterday, But Will the Bulldogs Ever Reach Their Former Heights?
In 1999, the Gonzaga Bulldogs shocked the nation.
The team came out of nowhere to make a surprising run to the Elite Eight, where the Bulldogs lost to Connecticut. Since then, the Zags have been the darlings of the tournament, always a team people either expected to make the leap to the next level or become Cinderella's yet again.
The only thing is, it hasn't happened.
Gonzaga has not made the Elite Eight since 1999, having reached the Sweet 16 four times and being bounced in the Round of 32 five other times. It's not like this team hasn't had great talent, because it has. The Bulldogs simply did find a way to get over the hump, and you have to wonder if they ever will.
It's not easy to get to the Elite Eight in the NCAA Tournament, but when you're a program like Gonzaga, a program that has shown the ability to make deep runs in the big dance, you are able to get talent to get your program to the next level.
The biggest problem the Zags have is expectations. The name Gonzaga is still like what George Mason is today. People expect miracles from this program that simply cannot get the same talent as a team like Kansas or North Carolina. Every time people see Gonzaga in the tournament, the immediate thought is the Cinderella run in 1999 and a small program like the Bulldogs naturally has a hard time living up to that kind of hype.
Gongaza is a program that can certainly make the tournament every year, but if anyone is actually looking for this team to start making consistently deep runs into the tournament, well then they're just setting themselves up for disappointment.
This article is
What is the duplicate article?
Why is this article offensive?
Where is this article plagiarized from?
Why is this article poorly edited?