Barry Bonds Trial: Is Jason Giambi the Most Important Person in Trial?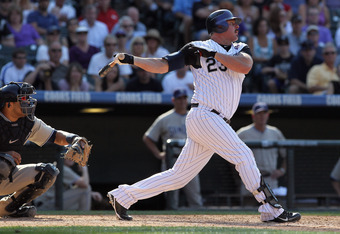 Barry Bonds Trial...What to expect from next weeks perjury trial.
Are court systems sure to work fast. Four years after being charged, Barry Bonds' perjury trial is set to begin on Monday.
Here is what he faces, courtesy of businessweek.com writer Karen Gullo:
"Bonds faces four counts of perjury and one count of obstruction of justice for telling a grand jury in 2003 that he didn't knowingly take steroids. The maximum sentence for each of the counts is 10 years in prison and a $250,000 fine. Bonds, who was first charged in November 2007, has pleaded not guilty."
The case revolves around his trainer Greg Anderson. Bonds claims he never knowingly took steroids from supplements that Anderson provided.
Richard Cutler, a former federal prosecutor not involved, thinks the best move for Bonds is placing all of the blame on Anderson while pleading ignorance:
"They are going to show what Anderson's practice was, and try to convince the jury that there's no reason to believe that he did anything different with Bonds than he did with the other players," said Cutler. "It's building a circumstantial case."
Jason Giambi will go to the podium and be cross-examined. He will tell the jury that he was knowingly given steroids by Anderson and was also taught how to administer them.
Documents containing the "B" samples of a Bonds drug test were seized during the investigation of Bay Area Laboratory Cooperative, the Burlingame, California. Those results could ply a huge factor in the case as well.
Bonds has the all-time record with 762 home runs and the single-season record with 73 home runs in 2001.
He played 22 seasons in the major leagues,seven with the Pittsburgh Pirates before moving to the San Francisco Giants in 1993 as a free agent. He was won seven MVP's in his storied career including four straight from 2001 through 2004.
He retired after the 2007 season.
This could be a long and ugly trial that drags on for weeks. Hope Bonds has enough money saved up to pay his highly expensive lawyer.
Sports news is ugly right now. This trial, the NFL lock-out and the Ohio St. scandal...thank god for the NCAA Tournament.
For all of the latest game updates and reaction on the day's games click here.
Most recent updates:
This article is
What is the duplicate article?
Why is this article offensive?
Where is this article plagiarized from?
Why is this article poorly edited?