Brock Lesnar: The Top Five Moments in the Minnesota Mad Mans Career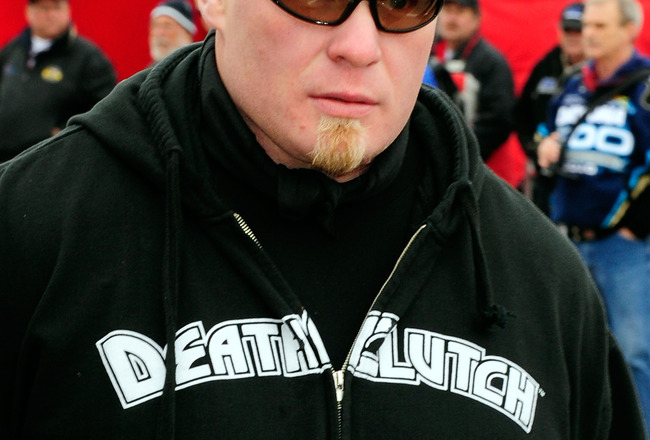 Sam Greenwood/Getty Images
Brock Lesnar is arguably one of the best heavyweights on this planet.
He is the baddest man on the planet and I will highlight the five most important moments in his career.
He started out in the WWE and decided that he was sick of the act, so he booked a fight at K1-Dynamite.
From there, he went to the UFC and eventually to the champion of the heavyweight division.
The Move to MMA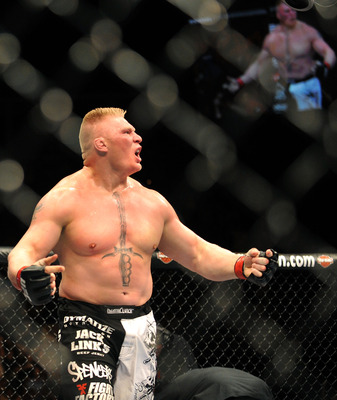 Jon Kopaloff/Getty Images
When Brock Lesnar made the move to MMA from WWE, fans all around the country were saying he wouldn't last long.
He was not an actual fighter, but more of a giant muscle.
True, he is the baddest man on the planet, but how long would that last in a legitimate fighting promotion?
He proved everyone wrong after becoming the champ four fights later.
Win over Min-Soo Kim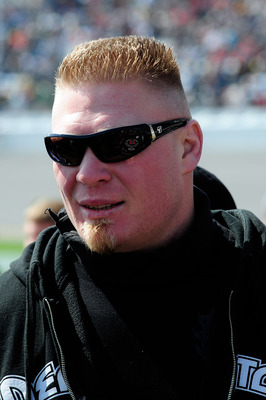 Sam Greenwood/Getty Images
Brock Lesnar showed everyone what he is made of at K-1 Dynamite. Brock took Min-Soo Kim down and beat on him until Min submitted due to strikes.
This was Lesnar's first MMA win and he was well on his way.
Loss to Frank Mir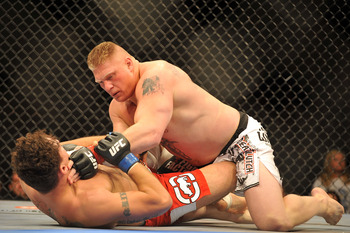 Jon Kopaloff/Getty Images
Brock Lesnar's loss to Frank Mir was a big highlight in his career.
Why, you might ask?
Well it is true that Lesnar lost this fight and it is true that his inexperience got the best of him, but he showed the world the type of power and strength he has.
Lesnar tossed Mir throughout the whole fight and got caught.
Brock gained a lot from this fight, and one of those things was not a win.
Win over Randy Couture for the Title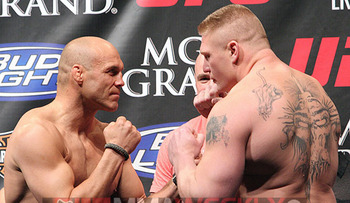 When Brock Lesnar took on "The Natural" Randy Couture and it was hard to watch for fans.
Lesnar was clearly the better fighter, but Randy is such an icon to the sport that it hurt to see him go down like that.
Regardless, this was a great opportunity for Lesnar because he was finally the UFC heavyweight champion of the world.
Win over Frank Mir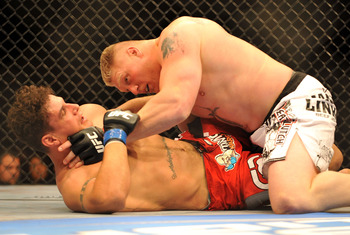 Jon Kopaloff/Getty Images
Brock Lesnar's first fight against Frank Mir was a very controversial fight.
Lesnar tapped out and Mazaggati did not stop when Lesnar wanted it to.
He spoke out about the refereeing and he and Mir went at it.
Finally, Lesnar silenced Frank Mir in the octagon, even though some very nasty things were said about Mir. Overall it was not very professional, but it was still a highlight of Lesnar's career.
Keep Reading