NCAA Bracket 2011, Adrian Peterson, Mike Tyson and Wednesday's Top Sports News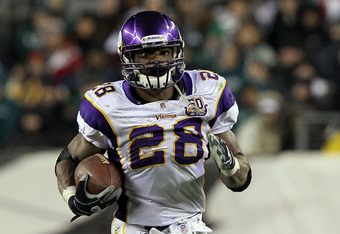 Jim McIsaac/Getty Images
We have reached the middle of the week here at Bleacher Report and the sports news just keeps on giving.
First and foremost, the NCAA Tournament unofficially kicked off last night with two of the "first-round" games, and two more are on the docket for today. We'll also have the latest news, right here, going into tomorrow's second-round games.
In the NFL, where the news just keeps getting stranger and stranger, Adrian Peterson says he feels like a slave. At $11 million per year, we should all be slaves to the NFL.
Mike Tyson has been making the rounds with appearances on Ellen and Lopez Tonight.
One thing that will never change is Tyson trying to sound really smart. It's really refreshing because it's some of the best comedy you will find anywhere.
We will have updates on all these stories and many more throughout the day.
Chad Ochocinco May Have Found A Second Calling As A Futbol Player
Cincinnati Bengals wide receiver Chad Ochocinco doesn't want to let this pesky NFL lockout get in the way of his career as an athlete. That's why he is going to take is talents to the Futbol area. Yes, he is going to try his hand at soccer.
In the associated press report, Ochocinco is getting a tryout with Sporting Kansas City in MLS.
"We're always searching for players who can help our team and bringing in new talent," Sporting Kansas City manager Peter Vermes said. "We know that Chad is an exceptional athlete and that he loves the sport of soccer, and he did play a lot when he was younger. We're excited to see how his skills will translate once he arrives next week and begins training with our team."
Some would look at this as a publicity stunt, and Lord knows it probably is a way to generate interest in MLS, but Ochocinco does have some previous experience with soccer. According to the AP report, he played when he was four years old, but gave it up to focus on his football career.
Ochocinco loves to keep his name in the news and this certainly is one way for him to do it. Maybe he can moonlight between all three jobs that he has held recently - NFL receiver, reality television star and now soccer player.
Related Story: Eight Ways To Fix The Bengals Future
This article is
What is the duplicate article?
Why is this article offensive?
Where is this article plagiarized from?
Why is this article poorly edited?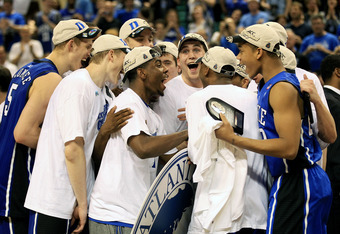 Does Duke Have The Stuff To Win The Loaded East Regional Bracket?
When Duke won the ACC Tournament, the belief was that they would get one of the four No. 1 seeds in the NCAA Tournament. That did end up being the case, but they were put in arguably the most difficult bracket in the tournament.
Duke is joined by San Diego State, Connecticut and Texas at the top of the region.
Duke could be getting a BIG boost if Kyrie Irving returns for the NCAA tournament. He is a difference-making player for this team, and if he plays they are a National Championship team. He changes the entire complexion of the team on offense and defense, he is that good.
San Diego State is the best team that no one seems to be talking about. They went 32-2 with the two losses coming to one team (BYU). They have been tested by some good teams this year, including BYU, Gonzaga and UNLV. Though they haven't played any of the elite teams, they are more than capable of holding their own with anyone. With Kawhi Leonard and Malcolm Thomas, this team has the inside presence that is so valuable come tournament time.
Connecticut is coming off one of the most improbable runs that we have ever seen. They won five games in five days to win the brutal Big East Conference Tournament. Kemba Walker is a stud, but is the rest of the team good enough to keep up with him? Can they ride the emotional high of winning the Big East, or are they completely spent after that run?
Texas was at one time one of the best teams in the country. They struggled down the stretch, but they still have a lot of talent that can play well in the tournament. They have a tough draw right out of the gate with No. 13 Oakland. If Texas can get by the Golden Grizzlies, they can put together a deep run because of all the speed and quickness that they have.
Ultimately, Duke with Kyrie Irving, assuming he plays, is going to be the class of this bracket. If the Blue Devils are without Irving, they can win the region, but their path becomes a little less clear.
One team to watch out for is No. 9 Tennessee. They underachieved greatly this year, but they are as dangerous as any higher-seeded team in this tournament. If you are looking for a team to surprise, bet on the Volunteers.
Related Story: Download The NCAA Tournament Bracket Here
This article is
What is the duplicate article?
Why is this article offensive?
Where is this article plagiarized from?
Why is this article poorly edited?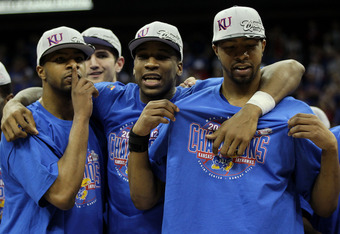 President Obama Takes No Chances In His NCAA Tournament Picks
Let me preface this by saying that I understand there are bigger things going on in the world and that the President's NCAA picks are not the most important thing in the world.
President Barack Obama has unveiled his complete tournament bracket on ESPN.com and it's almost alarming how conservative the President is with his picks.
We knew that the President's Final Four consisted of all the top-seeded teams, but maybe he would have some upsets in the earlier rounds.
Wrong.
The highest-seeded teams that the President has in the Sweet 16 are No. 5 seeds Kansas State and Arizona.
You can respect the logic that some of these lower-seeds are just better, but the beauty of the tournament is the upsets. Last year, the President's bracket was shot early on because he didn't try going with any Cinderella teams in the dance.
He does have No. 12 Richmond beating No. 5 Vanderbilt in the first-round, but everyone has that pick.
President Obama's National Championship game is Ohio State against Kansas, with Kansas defeating the Buckeyes.
The President went chalk pretty much all the way through. For someone who is such a big basketball fan, you would think that the President would have gone a much more interesting route with his picks.
Of course he could get the whole thing right and make me look like a fool. It wouldn't be the first time, and won't be the last either.
Related Story: Five Mistakes People Make Filling Out Brackets
This article is
What is the duplicate article?
Why is this article offensive?
Where is this article plagiarized from?
Why is this article poorly edited?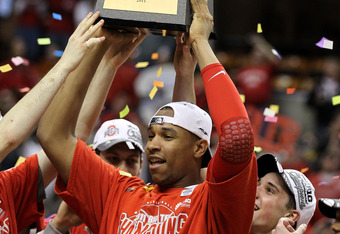 Ohio State Is the Perfect Team to Win a National Championship
When Ohio State was given the top seed in the NCAA Tournament, no one was surprised. They won 32 games during the regular season, won the Big Ten regular season and conference championships and had the best nucleus of talent in college basketball.
Now, they are poised to bring Columbus its first championship since the Buckeyes football team won the 2002 national championship in that thrilling game over Miami in the Fiesta Bowl.
They have the top NBA prospect in Jared Sullinger. He has been the biggest impact player of any freshman in the country, though if Duke's Kyrie Irving had been healthy all year he likely would have given Sullinger a run for his money. He is a force in the middle, averaging 17 points and 10 rebounds, which is something that a lot of big-time college programs are lacking.
It's not all about Sullinger, however, as these Buckeyes are filled with some quality upperclassmen as well. Senior Jon Diebler and junior William Buford make a great tandem on the outside for this team.
Diebler is a sharpshooter, hitting 50 percent of his three-point attempts this year. Buford is an underrated scorer, and his shooting has gotten much better this year.
Add in Thad Matta, who is one of the best coaches in the country, and you have a winning formula for this Ohio State team.
Gerry Ahern on Yahoo! Sports wrote about the key for this Ohio State team. We all know about Jared Sullinger, but fellow freshman Aaron Craft is one of the pieces that put this Ohio State team over the top.
They aren't the deepest team in the country, but few teams can match their starting five.
"The youthful Sullinger and Craft can count on Lighty, Buford, Diebler and Lauderdale to lend stability," Ahern wrote. "That mix of wizened experience and budding talent could be the formula to cut down the nets April 4 in Houston."
Given the talents of the Buckeyes' Big Four, you would be hard-pressed to bet against them when the tournament starts.
Related Story: Ohio State's Odds to Win the Tournament
This article is
What is the duplicate article?
Why is this article offensive?
Where is this article plagiarized from?
Why is this article poorly edited?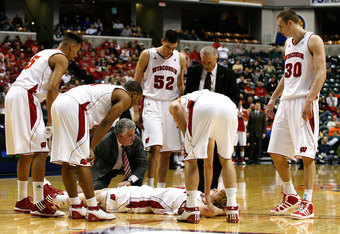 If Everyone Predicts an Upset in the NCAA Tournament, Does It Still Constitute an Upset?
When the NCAA Tournament brackets were released, one of the big upsets that analysts pointed to was in the Southeast regional. The game is No. 4 Wisconsin taking on No. 13 Belmont.
It's easy to understand why everyone would see this as an upset special in the making. Consider a few things when thinking about this game:
Wisconsin was held to 33 points in a loss to Penn State in the Big Ten tournament. They rank 124th in the country in field goal percentage (.445), 152nd in assists per game (13.2), 192nd in points per game (68) and 299th in rebounds (32).
Belmont ranked 11th in the country in points per game (80.4), 16th in assists per game (16), 45th in field goal percentage (.464) and 98th in rebounds per game (36).
Belmont played Tennessee twice this season, losing both games by a combined 10 points, so they won't be intimidated by a major conference school.
Now, the question is: If everyone predicts the lower-seeded team to win, does it constitute as an upset?
"Everyone" might be a slight exaggeration, but most of your big-time analysts are expecting a Belmont win in this game.
Seth Davis from SI.com has them winning on his bracket. "You've got to watch these guys play," he said. "They play 11 guys, they get up and down, they can shoot the three."
In fact, five of the six Sports Illustrated writers who filled out a bracket on the website picked Belmont to win.
On ESPN.com, Peter Keating and Jordan Brenner give Belmont the second-best chance to pull off an upset in the Southeast region—just behind Utah State over Kansas State.
"But the path to an upset here is clear nevertheless, and it lies around the perimeter. You know how Duke gets criticized for taking too many 3s? Wisconsin is even more reliant on long-range shooting, outscoring opponents by a whopping 16.79 points per 100 possessions on 3-pointers, the most of any Giant, but just 0.58 points per 100 possessions on 2-pointers," they wrote.
The point to all of this being it's not an upset if Belmont wins, because most people are expecting it. The very definition of an upset in sports is when the team or player that is not supposed to win, wins.
That's why it would be more of an upset if Wisconsin won this game—they are the underdog in the eyes of a majority of fans and analysts.
Of course, all of this pregame Belmont hype could be overblown and Wisconsin could slow them to death because they are so boring to watch. Don't get me wrong, the style works, but it doesn't make for exciting or compelling television.
Maybe we are just hoping that Wisconsin loses so we don't have to watch them any more than we have to.
Related Story: How Will Wisconsin Fare in the Tournament?
This article is
What is the duplicate article?
Why is this article offensive?
Where is this article plagiarized from?
Why is this article poorly edited?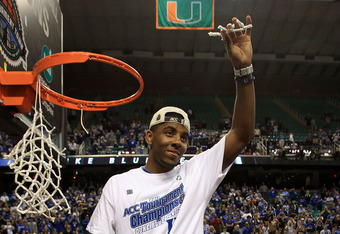 Coach K Says Kyrie Irving Is Likely to Play in NCAA Tournament
If you watched the ACC Championship game last Sunday between Duke and North Carolina, you likely noticed that Kyrie Irving, the star freshman point guard who hasn't played since injuring his ankle in December, was in warmup clothes working with the team before the game.
This has fueled speculation that Irving is probably going to play in the NCAA Tournament.
Now, head coach Mike Krzyzewski is adding more fuel to that fire. "There is a chance he could play," he said in a press conference Tuesday night.
That's a vague answer, one that doesn't really make your hair stand up, but it was the next line in the report that made me take notice: If Irving does come back, he won't start, would only see limited minutes and wouldn't be on the court for extended periods of time.
What that says to me is the team and Irving have outlined a plan to get him back into the rotation that will work to the benefit of both parties. Duke needs Irving to win a championship; Irving wants to win a championship with Duke.
Since Irving is going to be one-and-done, and with the pending labor strife in the NBA, who knows how long before he gets to play again, this is his Willis Reed moment.
Duke has played well without Irving—they won the ACC Tournament and got a No. 1 seed in the NCAA Tournament—but they need him if they are going to win a championship. Even if he's not at full strength, he is still a potentially game-changing talent on the floor.
His numbers before he got hurt were outstanding—17 points, five rebounds, shooting 53 percent from the field, 45 percent from three-point range.
Nolan Smith took over for Irving, and he did a brilliant job in that role. You could make a strong case for him as the National Player of the Year given his performance this year. But this team is not complete without Irving.
Irving opens up everything on the offense; he can shoot from the outside, he can drive the ball into the lane, he can kick it back out to the perimeter shooters.
The plan would be to play him a few minutes early since they won't need him against Hampton. They can beat Michigan or Tennessee without him, so he won't be asked to play a lot against them.
My guess, and that's all that this is, will be that he plays roughly 10 minutes in the Hampton game and the second-round game. Then, he will work his way up to around 15-20 minutes per game the rest of the tournament.
Duke is a potential Final Four team even without Irving. With him, they become one of the strongest national championship contenders in the field. If you have filled out your bracket with the idea that Irving isn't going to play, you might want to get it back and change some things. I know I will.
Related Story: 10 Tournament Teams That Will Stumble Early On
This article is
What is the duplicate article?
Why is this article offensive?
Where is this article plagiarized from?
Why is this article poorly edited?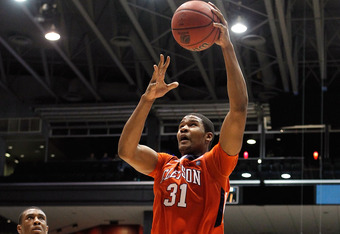 UNC Asheville and Clemson Win in NCAA Tournament's First-Round Games
We have all been asked the question, "If a tree falls in the woods and no one is around to hear it, does it make a sound?" at some point in our lives.
I would imagine a similar question was asked last night when UNC Asheville took on Arkansas-Little Rock and Clemson met UAB in two of the "First Four" NCAA Tournament games last night. We know that the games took place because they were on the schedule and we have results for them, but unless you were watching TruTV, you didn't see it happen.
Does this mean that the games were merely figments of our imagination? How do we really know what happened when those games were played?
Well, according to the sports news sites, UNC Asheville knocked off Arkansas-Little Rock, 81-77, in overtime and Clemson dominated UAB en route to a 70-52 victory.
Matt Dickey was the star of the show for Asheville, scoring 22 points and 14 of the last 18 points for the Bulldogs in regulation.
This is the second tournament victory for Asheville—the first was in 2003 when they beat Texas Southern in a play-in game.
Next up, the Bulldogs get to play No. 1 seed Pitt on Thursday afternoon. They can at least take comfort in knowing that they will go down in the record books with an NCAA Tournament victory, because they won't get a second one.
Meanwhile, all that talk about UAB not being a tournament team was justified by their destruction at the hands of Clemson.
The Tigers built up a big lead early in the first half and they coasted to an easy victory. They went on a 21-2 run in the first halfmand led by 12 at halftime. Jerai Grant led Clemson in scoring with 22 points.
Clemson gets to take on West Virginia on Thursday in one of the always dangerous No. 5 vs No. 12 matchups. Don't count on the Tigers knocking off West Virginia, because they haven't been able to knock off any team ranked in the RPI top 50 all year long.
They are in the same boat as UNC Asheville, in that they can take solace in knowing that they got at least one tournament victory this year.
It's the first tournament victory for Clemson since 1997, when they made it to the Sweet 16.
Related Story: 10 Tournament Teams That Will Stumble Early
This article is
What is the duplicate article?
Why is this article offensive?
Where is this article plagiarized from?
Why is this article poorly edited?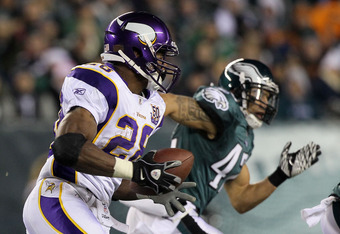 Adrian Peterson Compares the NFL to "Modern-Day Slavery"
When you look at the history of dumb athlete quotes, you will find a vast number of completely stupid things that athletes just felt an overwhelming need to get off their chest.
Yesterday, Minnesota Vikings running back Adrian Peterson added his name to that long list of dumb things that athletes say.
In an interview with Doug Farrar on Yahoo! Sports, Peterson called the NFL's arrangement with its players "modern-day slavery."
Farrar, who conducted the interview, was asking Peterson about what he wants fans to know about the lockout from the perspective of the players.
Here is Peterson's answer in its entirety:
"It's modern-day slavery, you know? People kind of laugh at that, but there are people working at regular jobs who get treated the same way, too. With all the money…the owners are trying to get a different percentage, and bring in more money. I understand that; these are business-minded people. Of course this is what they are going to want to do.
"I understand that; it's how they got to where they are now. But as players, we have to stand our ground and say, 'Hey—without us, there's no football.' There are so many different perspectives from different players, and obviously we're not all on the same page—I don't know. I don't really see this going to where we'll be without football for a long time; there's too much money lost for the owners. Eventually, I feel that we'll get something done."
You can try to respect where Peterson is coming from, but if he had any idea what slavery was actually like—I won't even pretend that I know exactly what it was like—he would likely have thought twice about his comments.
After all, the NFL has given him a really nice life—it's not every job that will pay you $11 million per year just for carrying a football around.
Too often we throw around comments without thinking, not realizing how insensitive these things are to other people, like those who lived through the horror of slavery, the Martin Luther King Jr. assassination and the Civil Rights movement of the 1960s.
Peterson was using these words to make a point, but he didn't think the whole thing through. As a result, he comes off looking like more of a fool than the other members of the NFL players association trying to make draft picks boycott the draft.
Related Story: 10 Reasons the Vikings Should Trade Adrian Peterson
This article is
What is the duplicate article?
Why is this article offensive?
Where is this article plagiarized from?
Why is this article poorly edited?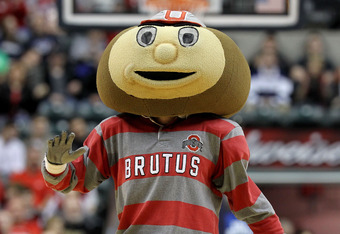 President Obama Goes With All Top-Seeds to Reach Final Four
In what has become a yearly tradition, President Barack Obama is going to make his NCAA Tournament Bracket known to the world later on today on ESPN. However, we don't have to wait to know his Final Four picks.
In the story, which you can find on ESPN.com, President Obama goes with all four of the No. 1 seeds to make it to Houston this year. All of his picks will be released on ESPN.com at noon EST on SportsCenter today.
If you have been following the President's history with his NCAA Tournament picks, it's been a mixed bag of results. His first year picking in 2009, he picked eventual national champion North Carolina. However, the Tar Heels were the only Final Four team that he got right that year.
Last year, the Presidential Brackets were a complete mess. He had Kansas and Kentucky playing for the national championship, and Kansas State and Villanova were the other two Final Four teams. None of those four teams even made it to the Final Four. Granted, last year everything was a mess and no one could have predicted all that would happen.
Once again, though, the President goes with the biggest names to make it to the Final Four. Until his complete bracket is released we won't know any upsets that he has picked. Hopefully, he has a little more faith in the smaller schools, having been crushed by them last year.
Again, you can see the President make his picks this afternoon on SportsCenter and shortly after that on ESPN.com.
Related Story: How Will The Pac-10 Fare in the NCAA Tournament?
This article is
What is the duplicate article?
Why is this article offensive?
Where is this article plagiarized from?
Why is this article poorly edited?