The Hottest Alumni of Every School in the NCAA Tournament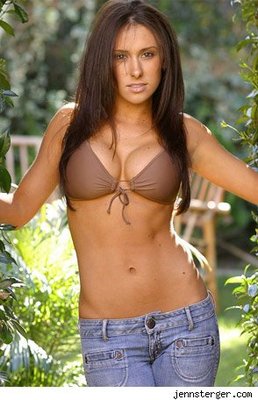 With the NCAA tournament finally here, it's time to take a look at famous alumni of every school and their contributions to the community.
With the exception of some schools I simply couldn't find a reputable female for, I got most of the teams on this list for all of your enjoyment.
Look for some of these ladies sitting courtside, particularly the Ashley Judds of the world who have made their allegiances to their alma maters known.
For each slide I'll give you a brief summary of each alumnus, a synopsis of each team on the hardwood, and my prediction as to how far each team will go in the NCAA tournament.
It's time to reward those alumni that have stood out after going to their respective schools.
Let the countdown begin.
Note: Remember, the second round is the field of 64 now with a 68-team field.
61. Ohio State: Melina Kanakaredes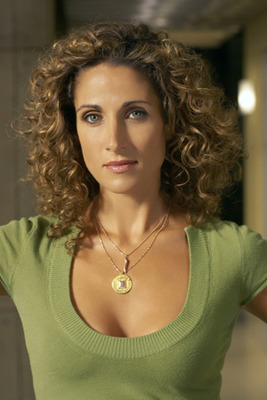 Melina Kanakaredes is an Emmy Award-nominated actress best known for her work in CSI:NY for six seasons.
The Buckeyes are a favorite to win the title this year, ranked No. 1 in college basketball. Freshman Jared Sullinger, a projected top-five pick in the 2011 NBA draft, has been the team's catalyst.
Prediction: NCAA Championship Game
60. Wofford: Wendi Nix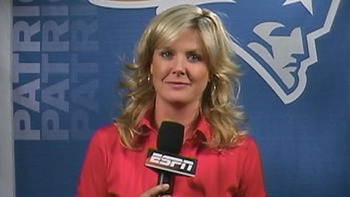 Gotta give some props to Wendi Nix, the anchor and reporter at ESPN and the only one who stuck out to me when reviewing Wofford's alumni.
Wofford came out of nowhere this year, and is now highlighted by ESPN after beating Charleston in the Southern Conference Men's Championship and earning an automatic bid to the NCAA tournament.
The Terriers are led by Noah Dahlman.
Prediction: Second-Round Elimination
58. Richmond: Michaela Clemence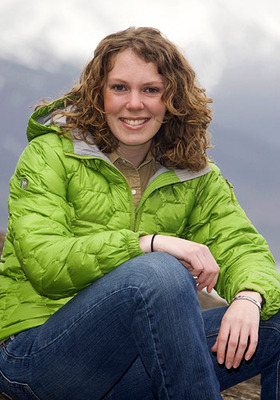 Michaela Clemence was a contestant on America's Toughest Jobs back in the day, and in addition to being really cute she also is extremely competitive.
Case in point: When Clemence was asked why she thought she could win ATJ, she responded, "I'm young and I think people look at me as curly hair, cute, naïve girl. I could beat most of the people on this wearing my stilettos."
The Spiders won't be wearing any stilettos during the Big Dance, but they are certainly hoping to dance far in the NCAA tournament, led by Justin Harper and Kevin Anderson.
Prediction: Second-Round Elimination
57. UTSA: Michelle Beadle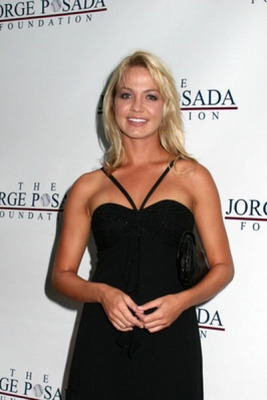 You all know Michelle Beadle, the co-host of SportsNation on ESPN2.
The Roadrunners are led by senior guard Devin Gibson, averaging 17.0 points, 5.6 assists and 5.4 rebounds.
Prediction: Second-Round Elimination
56. Louisville: Audrey Rendon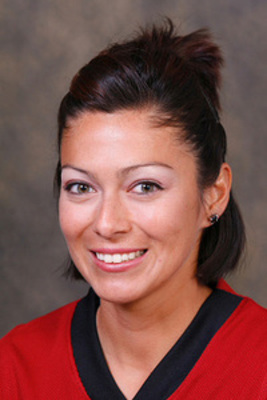 Audrey Rendon was a former softball player for Louisville. Among her accomplishments: All-Big East first team selection, second on school career list with 119 runs, hit two triples in one game and she owns the school's career stolen bases record with 59 (38 consecutive successful attempts).
The Cardinals could be one of coach Rick Pitino's career accomplishments if they go far in the Big Dance this year.
The Cardinals have used collective team contributions to get where they are this year.
Prediction: Elite Eight

55. Tennessee: Dianne Gallagher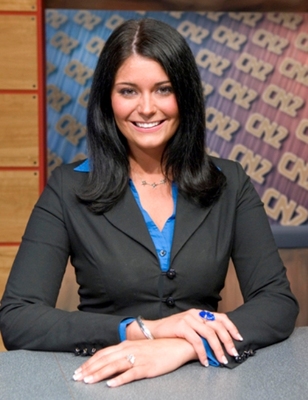 Newscaster Dianne Gallagher isn't that well-known, but she stood out to me when looking through Tennessee's alumni list. She's been known to work for CN2 news network.
Tennessee stands out to me too, led by Tobias Harris and Scotty Hopson, a team that dominated on the glass.
However, their third-round matchup with Duke will prove to be too much to handle.
Prediction: Third-Round Elimination
54. Purdue: Katie Douglas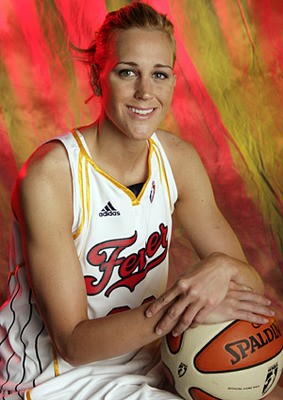 I got a fevah, and the prescription...is more Katie Douglas.
Katie Douglas plays for the Indiana Fever in the WNBA.
She's a straight balla.
The Boilermakers have been heating it up as well behind star JaJuan Johnson, averaging 20.5 points, 8.2 boards and 2.3 blocks coming into the NCAA tournament.
Prediction: Sweet 16
53. West Virginia: Cheryl Hines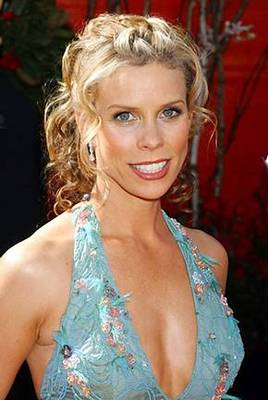 You all know Cheryl Hines, the actress who plays Seinfeld creator Larry David's wife in the HBO hit Curb Your Enthusiasm.
Larry David gives Hines the fits every episode, and the Mountaineers are hoping to do the same against the NCAA tourney field. The team that can rebound and move the ball effectively, as well as use an entire team to score.
Prediction: Third-Round Elimination
52. Butler: Sarah Fisher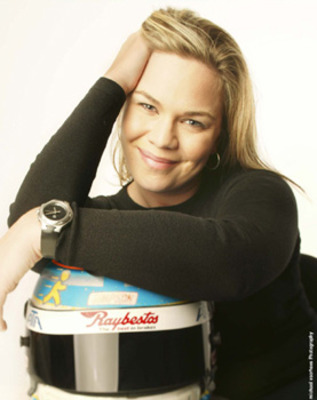 Sarah Fisher is that IndyCar series driver that never stops once she puts the pedal to the metal.
Butler is hoping to do the same against Old Dominion in the first round of March Madness.
The Bulldogs are led by Matt Howard, who exemplifies the team's ability to score.
Howard is averaging 16.7 points and 7.8 rebounds per game headed into the tourney, but he's going to have to lift the game on his shoulders to be able to topple Old Dominion.
Prediction: Second-Round Elimination
51. Bucknell: Jessica Flannery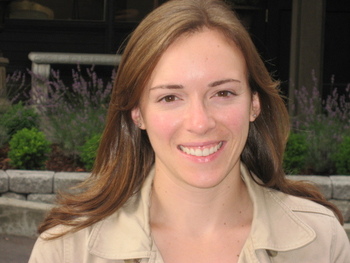 Jessica Flannery is not only attractive, she also co-founded Kiva.org, a non-profit organization out of San Francisco that asks to just donate $25 to help "empower the world."
Sounds worthwhile to me.
As for the Bucknell Bison, they get the pleasure of facing No. 3 seed Connecticut in the West.
Ya, good luck with that.
The way Huskies guard Kemba Walker has been tearing up opponents, this should be a quick exit for the Bison.
Prediction: Second-Round Elimination
50. Old Dominion: Deborah Shelton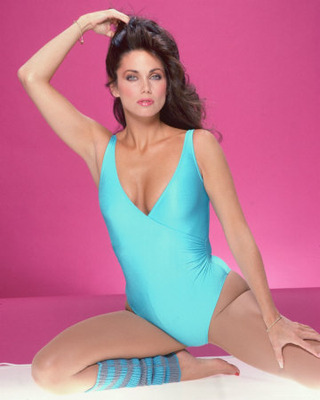 Deborah Shelton is certainly older than she used to be (hey, it happens to all of us), but that doesn't change the fact that she was Miss USA 1970 and runner-up for Miss Universe that same year.
She first rose to fame as an actress as part of the cast of the hit show The A-Team, and recently she's been a part of Nip/Tuck.
The Old Dominion Monarchs should nip and tuck on Butler's heart strings, using a dominant rebounding presence to put the game away in the second round of the NCAA tournament.
However, they have to face Pittsburgh in the next round, more than likely.
Prediction: Third-Round Elimination
49. SDSU: Raquel Welch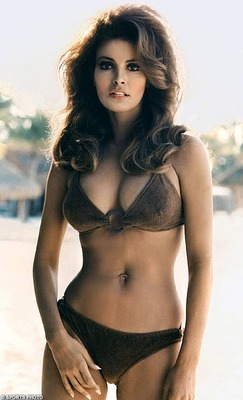 Hard to leave out former sex symbol Raquel Welch here. Welch was quite the hot item back in the day, and her long list of movies make her one of the most famous SDSU alumni to this day.
The Aztecs are hoping to become more famous on the basketball court this season, with one of their best squads in school history having a chance to make a mark in the NCAA tourney.
Prediction: Elite Eight

48. UNLV: Tabitha D'umo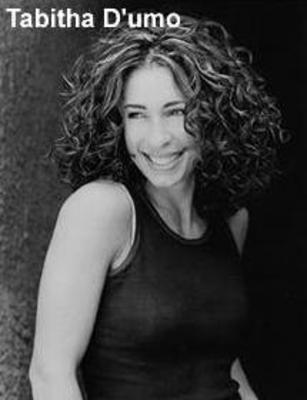 Tabitha D'umo, along with her husband Napoleon, has become known across the land as Nappytabs, a famous duo of choreographers best known for their work in So You Think You Can Dance.
Nappytabs were nominated for an Emmy in 2009 for their work in the show.
UNLV will try to prove that it can dance with the best of them in the NCAA tourney.
A team that can move the ball well, led by Tre'Von Willis, the Rebels have a chance to do some damage.
Prediction: Third-Round Elimination
47. Penn State: Ali Krieger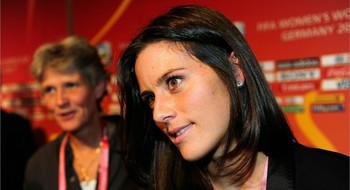 Ali Krieger has moved on from scoring goals for the Nittany Lions, now scoring goals in professional soccer for FFC Frankfurt and the Washington Freedom.
She has the eyes of a lion. You cross her path, you get burned.
Some people don't think the Nittany Lions deserved to make it to March Madness. I'm not one of them, but I do believe it is going to be hard for them to topple the Temple Owls.
But Talor Battle may have something to say about that. He battles like a lion.
Prediction: Second-Round Elimination
46. Texas: Felicia Day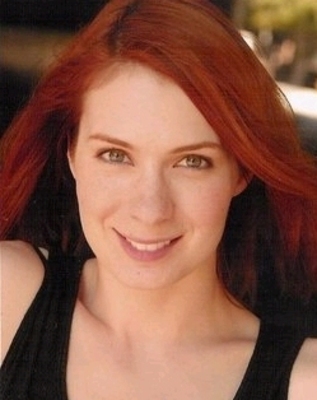 Actress Felicia Day is best known for her work on Buffy the Vampire Slayer, playing the character "Vi."
She's also an accomplished violinist, going to Texas to study music.
Texas is hoping to create some music of its own, behind Jordan Hamilton and Tristan Thompson.
The Longhorns have a chance to go far in the tournament.
Prediction: Sweet 16
Honorable Mention: Renee Zellweger

45. Missouri: Sheryl Crow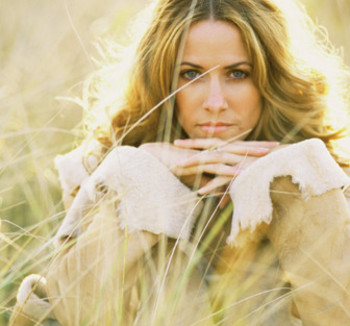 Sheryl Crow has gotten a bit older, but that doesn't change the fact that she was one hot item when she exploded onto the charts as an acoustic musician and singer.
I've always respected her music and her looks.
The 23-10 Missouri Tigers have a chance to become respected throughout the land with their play this postseason, led by Marcus Denmon and one of the highest-scoring teams in the country.
But they'll have to get past Cincinnati in the second round first, and I don't see that happening.
Prediction: Second-Round Elimination
Honorable Mention: Juliet Huddy

44. Notre Dame: Mariel Zagunis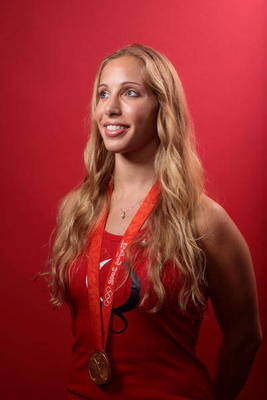 Upon graduating from Notre Dame, Mariel Zagunis went on to win the gold medal in the individual sabre at the 2004 and 2008 Summer Olympics.
Bravo, Mariel, you are a true winner with the sabre.
Notre Dame has the makeup to be a winner, with some of the best ball movement in the nation, led by Ben Hansbrough.
But they'll have to beat Kansas in my mind in the Elite Eight, and I don't see that happening.
Prediction: Elite Eight

43. Oakland: Elizabeth Reaser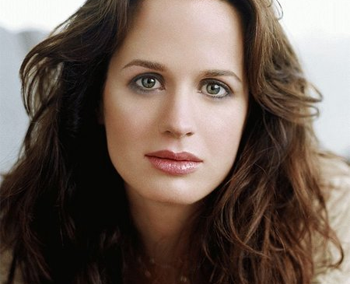 Actress Elizabeth Reaser is best known for her work in the hit TV show Grey's Anatomy.
As for me, I don't know much about the show; someone tried to get me to watch it once, but I still don't know who Grey is and what about this person's anatomy is so fascinating.
Oakland is being preached as a possible Cinderella team this year, well-rounded in virtually every phase of the game.
But, c'mon, against Texas? I don't see it as likely.
Prediction: Second-Round Elimination
42. Princeton: Brooke Shields
We all know Brooke Shields would be much higher on this list if it wasn't for her age, but the actress/model formerly married to tennis pro Andre Agassi can't crack the top 40 as of now.
Can Princeton crack the top 40?
I'm not betting on it, considering the Tigers have to face Kentucky in their opening matchup.
But it's safe to say Douglas Davis will want to make even more of a name for himself after making SportsCenter will a buzzer-beater against Harvard.
Prediction: Second-Round Elimination
41. Marquette: Trenni Kusnierek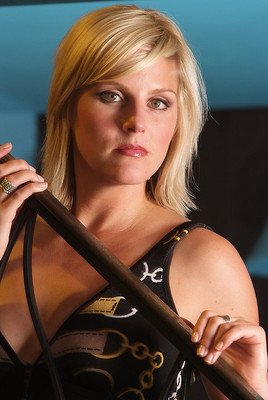 Trenni Kusnierek is a reporter and studio host for MLB Network.
I'm not really sure what she's doing in this picture, but I'm pretty sure she's trying to look bad-ass.
Nice outfit, Trenni!
The Marquette Golden Eagles will try to be bad-asses in the NCAA tournament, and are a team that can move the ball around very well and score points.
But I don't see them getting past Xavier in their opening matchup.
Prediction: Second-Round Elimination
40. Akron: Dominique Moceanu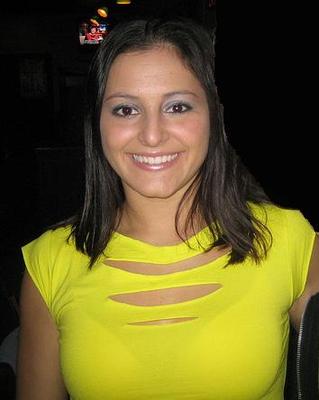 Gymnast Dominque Moceanu is an Olympic gold medalist, and was the first American ever to win an all-around gold medal in the Goodwill Games in 1998.
The Akron Zips would like to zip around like a gymnast in the NCAA tournament, but they have a team called the Notre Dame Fighting Irish they have to play from the start.
They're going to have to pass the ball around like never before to get past the Irish.
Prediction: Second-Round Elimination
39. St Peter's: Renee Sebastian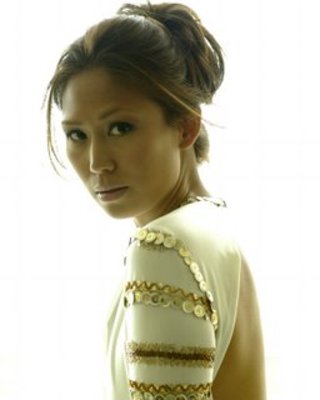 Renee Sebastian is a Filipino-American R&B singer who has collaborated with numerous well-known recording artists and producers. Her second album in 2008, Mrs. Sebastian, highlighted her singing ability and springboarded her career.
The St. Peter's Peacocks have certainly been beautiful lately, beating Iona in the MAAC Men's Tournament to end the season 20-13 with a trip to the Big Dance.
Prediction: Second-Round Elimination
38. Memphis: Trenyce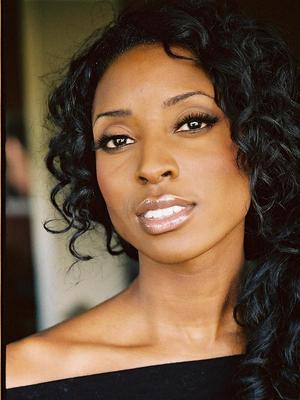 Trenyce first hit the spotlight when the rising singer was a finalist in American Idol in 2003.
Memphis has been in the spotlight for a long time given some success in March Madness.
Boasting a well-rounded, well-coached attack, the Tigers have a chance to surprise the Arizona Wildcats in the second round of the NCAA tournament.
But I think Derrick Williams will prove to be too much and the Tigers will lose a nail-biter.
Prediction: Second-Round Elimination
37. Clemson: Nancy O'Dell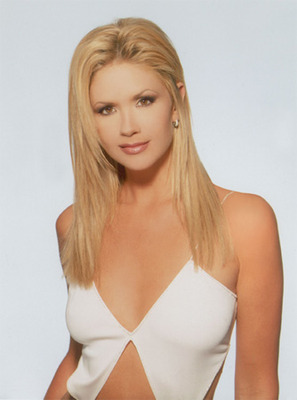 The new co-anchor of Entertainment Tonight, Nancy O'Dell has been seen around the entertainment industry for a long time now.
She's becoming a figure for all things gossip.
I see the Tigers, led by Demontez Stitt, easily breezing through their first-round matchup with UAB, but I think they will get taken down in the next round by West Virginia.
Prediction: Second-Round Elimination
36. VCU: Caressa Cameron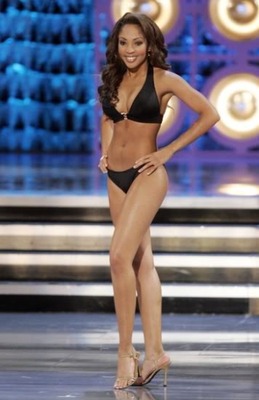 Virginia Commonwealth University may not deserve to be in the NCAA tournament in some people's eyes, but Caressa Cameron certainly deserves to make this list.
I mean, she was Miss America 2010, for crying out loud.
VCU hopes to surprise all of America in the opening round against USC after a surprising win versus George Mason that probably got them into the tournament.
But I like USC, a team that has played better down the stretch, and I don't see the Rams entering the field of 64.
Prediction: First-Round Elimination
35. Wisconsin: Tamara Braun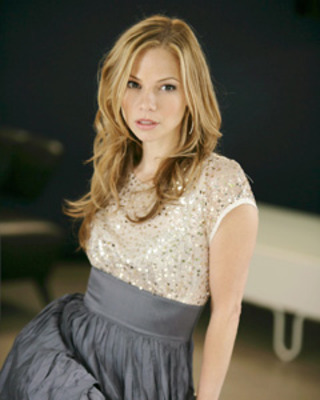 For those of you who watch soap operas or like watching the women in soap operas, Tamara Braun has become a staple in the passionate, dramatic world of TV.
She's best known for her roles in General Hospital, Days of our Lives and All My Children.
The Wisconsin Badgers may be sobbing like a soap opera diva if Belmont, a widely proclaimed Cinderella team, upsets them in the second round.
The Badgers only lost eight games all season, but their last one, a 36-33 clunker against Penn State, has risen some doubts about this team.
I have my doubts as well, and I like Belmont, so I'm seeing an Upset Special in the second round.
Prediction: Second-Round Elimination
Honorable Mention: Jana Schneider, Brittany Shane
34. Michigan: Natalie Ann Griffith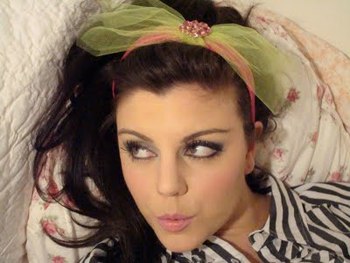 Natalie Ann Griffith was a Miss America contestant in 2006.
That gets her on this list.
She's also cute; that gets her on this list, as well.
The Michigan Wolverines are looking to be anything but "cute" in the NCAA tournament, after losing by just seven points to the Ohio State Buckeyes on March 12.
After all, they are Wolverines, some of the ugliest creatures on the face of the earth.
I like Michigan maybe more than the consensus, but I also like Tennessee, their second-round matchup, as much as the consensus.
Pulling for Tim Hardaway Jr., though—I loved the way his dad played.
Prediction: Second-Round Elimination
33. Illinois: Erika Harold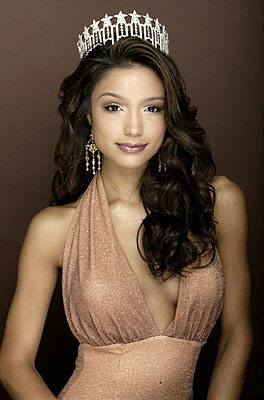 For the record, let me just say that it's not hard to pick the top alumni from schools that have former Miss Americas on their graduate list.
Erika Harold, Miss America 2003, jumped out at my in a heartbeat.
Nine seed Illinois is probably going to make UNLV's collective hearts beat in the second round of the NCAA tourney.
If they move the ball the way they can, you could see an upset in the making.
But I'm banking on the athletic Rebels.
Prediction: Second-Round Elimination
32. UCSB: Gwyneth Paltrow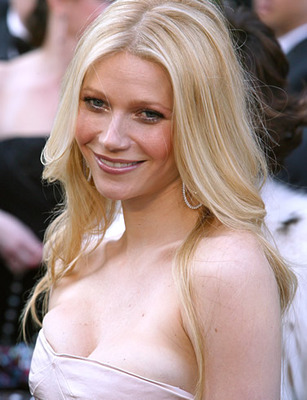 We all know the lovely actress Gwyneth Paltrow, accomplished not only in terms of beauty, but in terms of acting skills, as well.
Paltrow and adult star Tera Patrick are too completely different women, but I decided to go with elegance rather than raunchiness.
Unfortunately for the Gauchos, they won't be hot in any regard with a opening matchup against Florida.
They do know how to move the ball, however, and Orlando Johnson has the ability to take over a game.
Prediction: Second-Round Elimination
31. Villanova: Maria Bello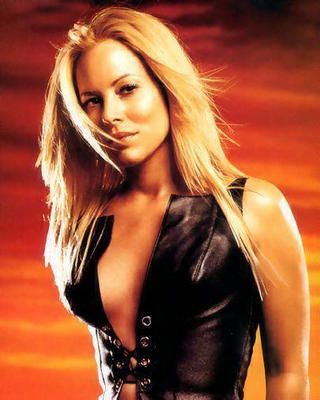 Actress Maria Bello was the talk of the town back in the day, and I put her on this list because of it.
Hey, when you're featured in Coyote Ugly, you know you're smoking.
In TV, Bello is best known for her role in ER as Dr. Anna Del Amico.
As for the Villanova Wildcats, they are set up for a dog fight with George Mason, a school that has a history of pulling off improbable wins in the NCAA tournament.
The Wildcats are the underdog in this matchup, and I see them losing by a hair.
Prediction: Second-Round Elimination
Honorable Mention: Jennifer Santiago

30. Syracuse: Vanessa Williams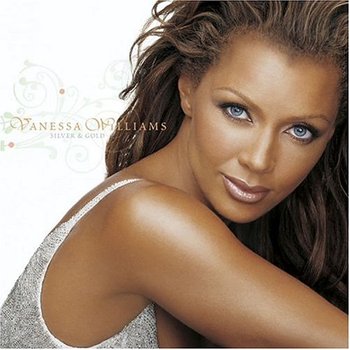 Vanessa Williams has been turning heads ever since she became the first woman of African-American descent to win Miss America in 1983.
She moved on to acting and R&B singing since then.
She's a bit old now, but you can't deny her prime years as a starlet.
A scandal stripped Williams of her Miss America crown in '83, but the Orange don't figure to see any scandals in their way in the NCAA tournament (but you never know these days).
I like Syracuse,led by Rick Jackson, a lot this year, and their matchup against Connecticut in the Big East tournament was a joy to watch.
Ohio State unseats them before the Final Four.
Prediction: Elite Eight

Honorable Mention: Elizabeth Hendrickson, Maria Sansone

29. Connecticut: Meg Ryan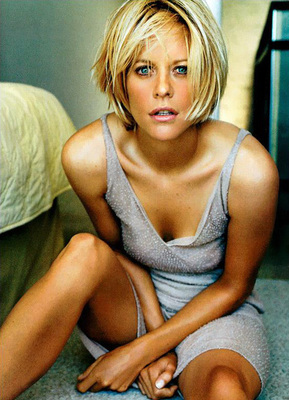 If Meg Ryan took a time machine back to her youth, and then took the time machine back to 2011 with her youth still intact, she'd be much higher than this.
But it is what it is, and Meg still remains one of the most famous women to ever attend UConn.
Star guard Kemba Walker is hoping to become one of the most famous men on the basketball court for the Huskies during the NCAA tournament, after already displaying a good amount of brilliance in the Big East tournament.
Prediction: Sweet 16
28. Kentucky: Ashley Judd
We all know who Ashley Judd is, a diehard Kentucky fan that I've always had a soft spot for due to her sizzling past performances.
But she drops down a bit here due to aging.
I still have to give her props for her past, though.
The Wildcats are a talented team this season, led by Brandon Knight and Terrence Jones, but they aren't as talented as Ohio State, nor well as well put together.
They fall in the Sweet 16.
Prediction: Sweet 16
27. Hampton: Javicia Leslie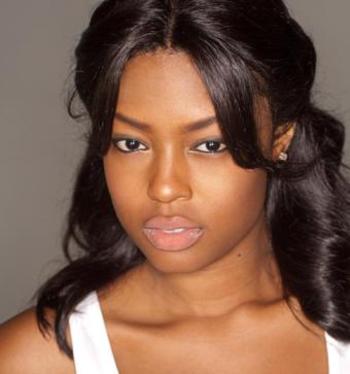 Not only was Javicia Leslie Miss Hampton 2007-2008, she also is the host of Love from the Sound Stage.
Sounds spicy.
Almost as spicy as the Hampton Pirates sinking Duke's ship in the second round behind lead Pirates Darrion Pellum and Kwame Morgan II.
But the Pirates will be cursed by some Blue Devils in the second round instead.
Prediction: Second-Round Elimination
26. Cincinnati: Shoshana Bean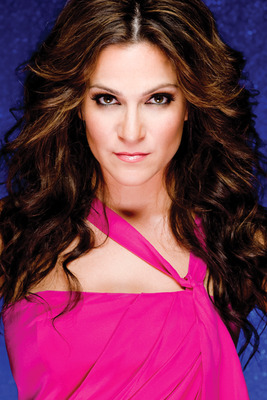 Shoshana Bean is not only a stage actress and singer, she's a Broadway stage actress and singer best known for playing Elphaba in the musical Wicked.
I'm guessing only an Elpha male can land Shoshana.
As for the Bearcats, I see them knocking off the Missouri Tigers and losing to Connecticut in the third round of the NCAA tournament.
Some experts have them going even farther...
Prediction: Third-Round Elimination
25. George Mason: Rebecca Cardon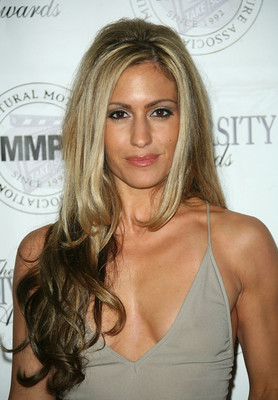 As if the George Mason Patriots already hadn't seen enough drama after losing to VCU recently, they even have reality TV star diva Rebecca Cardon as an alumnus.
Cardon is also a personal trainer, though, so maybe she can whip them up into shape.
I see this happening, and George Mason continuing to use its magical NCAA tournament powers to get past the second round.
Prediction: Third-Round Elimination
24. Alabama State: Africa Miranda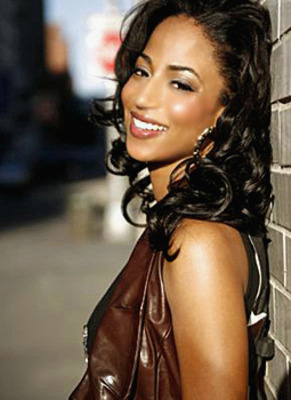 This soulful R&B singer took the cake when I was looking at Alabama State's alumni list.
She has a Facebook, Myspace and Twitter account, too, so you can bet she follows up-to-the-minute updates on her Hornets.
Unfortunately, she will soon tweet "I hate roadrunners" when UTSA keeps the Hornets from advancing to the field of 64.
If only the Hornets were called the Wile E. Coyotes...But, I dream...
Prediction: First-Round Elimination
23. Long Island: Dina Meyer
Dina Meyer is best known as her roles as Dizzy Flores in Starship Troopers and Detective Allison Kerry in the Saw films.
The Blackbirds are best known for winning the Northeast Men's Tournament and advancing to March Madness.
Jamal Olasewere made a statement in that game, will he make a statement in the NCAA tourney?
Maybe, but that won't change the fact that the Blackbirds will crow their last "ca-caw" before losing to the North Carolina Tar Heels.
Prediction: Second-Round Elimination
22. Georgetown: Sara Albert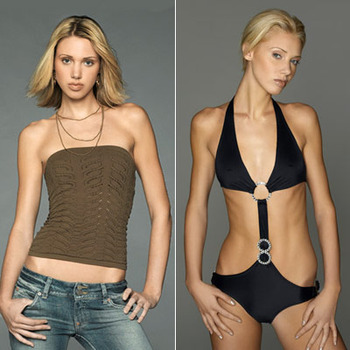 Sara Albert was an America's Next Top Model contestant in 2006, further exemplifying that she deserves to be on this list more than anyone.
The Georgetown Hoyas will look to prove they belong in the NCAA tournament more than anyone; they're a team that passes the ball well and can shoot the ball as well as anyone in the nation. They ranked 12th in Division I basketball in team field goal percentage.
Austin Freeman leads this squad.
Prediction: Third-Round Elimination
21. Georgia: Tiffany Dupont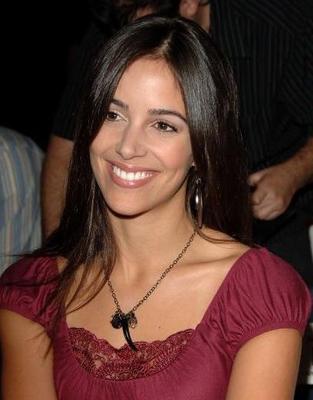 Actress Tiffany Dupont is best known for her role in the TV show Greek for three years.
She's also known to be incredibly charming to look at, and she looks like a nice gal, too.
The Georgia Bulldogs growled their way into March Madness, despite some experts questioning the inclusion, but I don't see them getting past their opening matchup with Washington, despite having Trey Thompkins on their side.
But, who knows, Thompkins is definitely talented enough to help pull off an upset.
Prediction: Second-Round Elimination
20. Morehead State: Lori Menshouse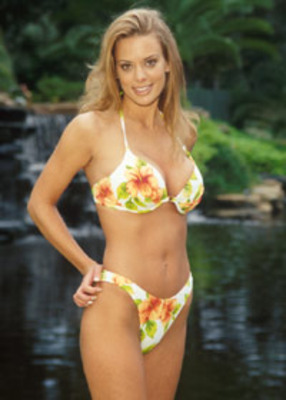 Lori Menshouse not only won the Miss Kentucky title in 1997, she won the Miss Kentucky USA title in 1999, becoming one of only a handful of women who have held both titles in their lifetimes.
Lori received her B.S. from Morehead State and her J.D. from the University of Kentucky.
The Morehead State Eagles would like to win a certain title in college basketball, and they have a chance to go far with Kenneth Faried, who is a rebounding machine.
But they also face a Louisville team playing well now that happens to have a battle-tested coach in Rick Pitino.
Don't see it working out too well.
Prediction: Second-Round Elimination
19. Arizona: Taylor Cole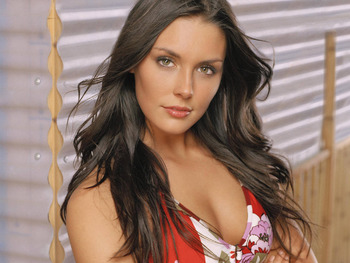 No, I'm not putting Kourtney Kardashian as my No. 1, but I'll give her an "Honorable Mention."
Taylor Cole is stunning, which makes sense since she's a fashion model and actress.
She's appeared in numerous TV shows ranging from CSI to Summerland to Heroes.
The Arizona Wildcats hope to have a nice summer vacation if hero Derrick Williams can save the day in the NCAA tournament.
This team's no doubt talented, but I don't see them getting out of the Sweet 16 against Duke.
But Derrick Williams' athleticism, along with Taylor Cole's looks, should be considered a crime in college hoops...a crime fit for Crime Scene Investigators.
Prediction: Sweet 16
Honorable Mention: Kourtney Kardashian, Jennie Finch

18. Kansas: Catherine Warren
Catherine Warren was not only Miss Illinois 2006, she also placed in the top 15 in Miss USA 2006 and was one of the 26 Miss USA delegates who appeared on Deal or No Deal. She also appeared in 2007's The Bachelor: Officer and a Gentleman.
The Jayhawks aren't planning on being gentlemen on the basketball floor come March Madness, and hope to continue to abuse opponents with the Morris twins.
They not only are supremely talented and are on a roll coming into the tournament, they play together as a team arguably better than anyone in college basketball.
Get ready for a whole lot of Catherine Warren...
Prediction: National Champions
Honorable Mention: Christina Chang

17. Temple: Kathryn Morris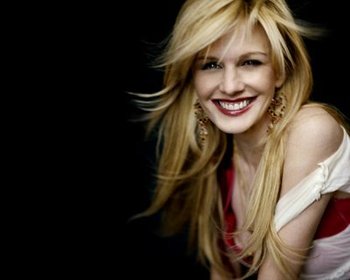 You all know Kathryn Morris as a detective in CBS' Cold Case.
She's appeared in dozens of TV shows in her career, though.
She's also expected to have a role in the upcoming movie based on the book Moneyball.
I see Temple beating Penn State in their opening matchup, despite losing to underrated Richmond recently.
Prediction: Third-Round Elimination
16. Duke: Vanessa Rousso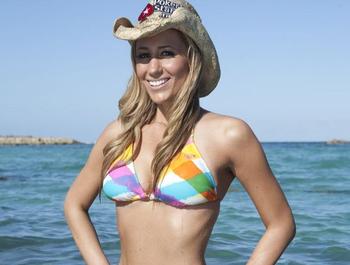 Now at the University of Miami, the highly talented Vanessa Rousso graduated Duke University in two-and-a-half years with a major in economics in 2003.
She's used this education and her smarts to become a well-known poker player on the circuit.
Her looks can't hurt as far as distracting competitors, too.
The Blue Devils are going to need every bit of their smarts to win the national championship this year; they still have a chance to do so, but they don't appear to be quite the same team as last year.
Prediction: Final Four
15. Northern Colorado: Jennifer and Natalie Jo Campbell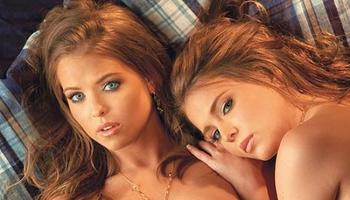 This pair of Playmates appeared in a 2008 issue of Playboy, and that's all you really need to know to understand why I put them on this list.
The picture will help, too.
The Campbells will rival the beauty of San Diego State fans in the second round of the NCAA tournament—right before the Bears go down, conquered by the mighty Aztecs of San Diego.
But look for Devon Beitzel to try to will a monumental upset; he's averaging 21.4 points this season.
Prediction: Second-Round Elimination
14. St John's: Charmaine Chinapen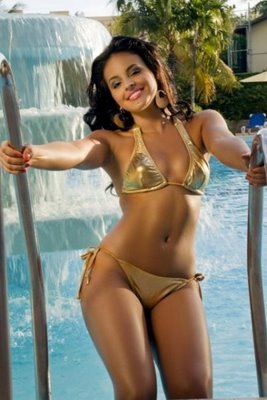 Say hello to Charmaine Chinapen, Miss Belize 2008.
Anytime you are crowned over the exotic women from Belize, you have my vote as the hottest alumni to come out of St. John's.
The St. John's Red Storm probably won't be crowned this year, but I do see them advancing to the Sweet 16 regardless of how the injured D.J. Kennedy is doing.
Prediction: Sweet 16
13. Texas A&M: Mary Beth Decker
Mary Beth Decker, known for attending Texas A&M and being an actress and model, got her big break in the entertainment industry when she was featured in MTV's Road Rules.
Since then she's been sizzling, as if she wasn't before.
She also was "Cyber Girl of the Week" and "Cyber Girl of the Month" for Playboy in 2002 and 2003 respectively.
Texas A&M hopes to sizzle behind a well-rounded team performance, but I ultimately see the Aggies going down to Notre Dame in the third round.
Prediction: Third-Round Elimination
Honorable Mention: Tiffany Thornton

12. Washington: Anna Faris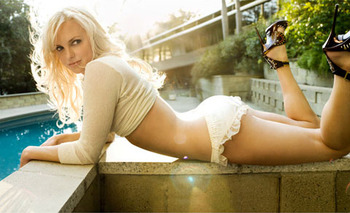 Most of you know actress Anna Faris from the Scary Movie series, but she's also a singer and has voice-acted for animated films Cloudy with a Chance of Meatballs and Yogi Bear.
The Huskies are hoping things aren't cloudy, nor will they enter a scary movie when the begin play in the NCAA tourney.
The Huskies are led by Isaiah Thomas (the second coming?) and Matthew Bryan-Amaning.
Prediction: Third-Round Elimination
11. BYU: Carmen Rasmusen
Carmen Rasmusen is a country singer that finished sixth on the second season of American Idol in 2003. She's also an actress and has appeared in NBC's Fear Factor.
BYU guard Jimmer Fredette certainly creates a fear factor for opponents on the court, finishing the season scoring 28.5 points per game, tops in Division I college basketball.
However, the suspension of Brandon Davies has certainly hurt this team, as evidenced by their first loss of the season to the San Diego State Aztecs in the Mountain West Conference title game.
Prediction: Third-Round Elimination
Honorable Mention: Katie Millar, Soben Huon
10. Belmont: Julie Roberts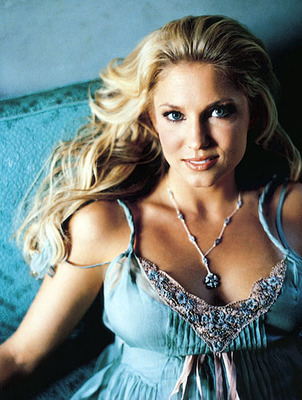 No, not Julia Roberts, but Julie Roberts may as well be; the stunning country music singer's first track for her debut album, Break Down Here, was a Top 20 hit on Billboard's Hot Country Singles and Tracks charts in 2004.
The Bruins went 30-4 this season coming out of the Atlantic Sun Conference, destroying North Florida, 87-46, in the conference title game.
They boast 11 players who have averaged at least 12 minutes per game this season. No genuine star here, but a team that has obviously learned to play together.
Prediction: Third-Round Elimination
Honorable Mention: Trisha Yearwood, Tamara Johnson-George, Kimberly Locke

9. UNC: Ashlan Gorse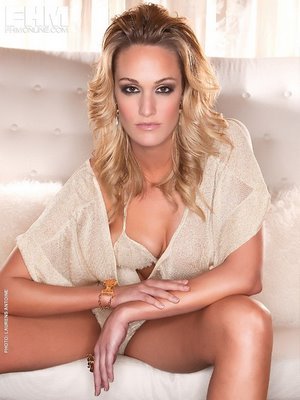 Ashlan Gorse. Period. The E! television network personality has drawn a lot of eyes, including on the Red Carpet. She's covered the Oscars, Emmys, Golden Globes and Grammys and interviewed a wide range of celebrities.
The Tar Heels have drawn a lot of eyes, too, with one of the most physically gifted teams in college basketball and multiple NBA draft prospects lined up.
But they've been turning the ball over too much lately, and I think their talent outweighs their play.
Prediction: Sweet 16
8. Pittsburgh: Jenna Morasca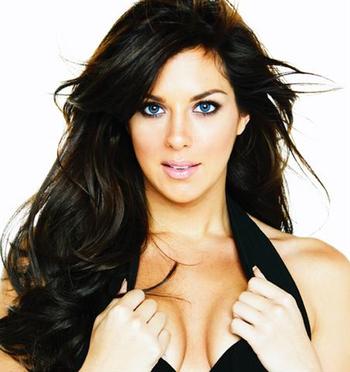 A former swimsuit model who won Survivor: The Amazon, Jenna Morasca has done it all in this lifetime in my opinion.
At the Final Four of Survivor, Jenna was facing a three-man alliance.
She swiftly and deftly battled to win the competition, and win a million dollars in the process.
Talk about heart and determination.
The Pittsburgh Panthers, the No. 1 seed in the Southeast, wouldn't have gotten to where they were without heart and determination.
Prediction: Final Four
Honorable Mention: Beth Ostrosky Stern

7. Vanderbilt: Molly Sims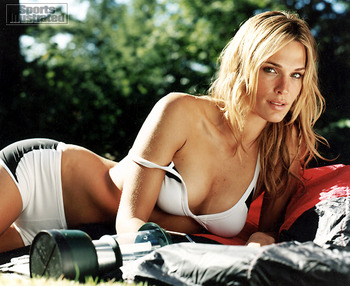 Any of you men who read Sports Illustrated probably have picked up on the fact that a swimsuit issue comes out every year for the highly popular sports magazine.
Molly Sims has been a regular in the Sports Illustrated Swimsuit Edition throughout the year, and is an icon to male sports fans everywhere.
She also has appeared in the TV show Las Vegas as Delinda Deline (da enda da line).
Vanderbilt lost a lot of close ones to ranked teams in the second half of the season, but the Commodores also beat St. Mary's and North Carolina.
Will it be "da enda da line" for the Commodores?
Well, eventually.
I have them losing to Louisville.
Prediction: Third-Round Elimination
6. Gonzaga: Heather Dickau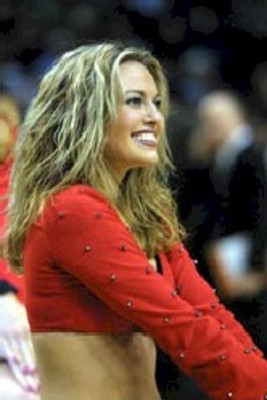 I always liked Dan Dickau, a scrappy little player for the 'Zags who went on to the NBA.
But now realizing who accompanied him on his journey, I am very jealous of Dickau, and it will probably never go away after seeing this picture.
Dan Dickau is almost as lucky as Marko Jaric.
As for Gonzaga, I don't see the Bulldogs getting very lucky against a team I like in St. John's.
I do like guard Steven Gray, though.
Prediction: Second-Round Elimination
5. Boston University: Yunjim Kim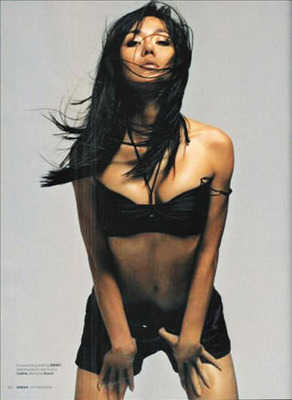 Some people will get mad at me for not putting a certain female wrestler on here, but when you are dubbed Korea's Julia Roberts and are featured in Maxim and Stuff spreads, then you know you've got the nation's eye.
The actress/model has appeared in Lost, as well as numerous shows in South Korea.
As for the Boston University Terriers, led by John Holland, I don't see them doing much against my pick for the title, the Kansas Jayhawks.
I guess you could say the Terriers will leave this one with their tails between their legs.
OK, sorry, that was a little mean, but it was too good to pass up.
Prediction: Second-Round Elimination
Honorable Mention: Stephanie McMahon, Aubrey Dollar, Emily Deschanel

4. USC: Eve Torres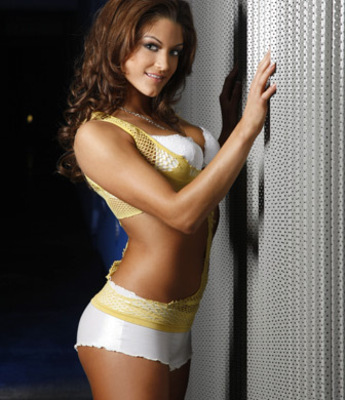 This was a tough one between Eve and the lovely Sophia Bush, but I eventually committed to this WWE female wrestler.
Torres is not only a scintillating diva in the WWE, she used to be part of the Los Angeles Clippers' dance squad, the Spirit Dance Team.
Eve recently won the Divas Championship for the second time at the 2011 Royal Rumble in January.
I like this team behind forward Nikola Vucevic, but I like the Georgetown Hoyas better.
Prediction: Second-Round Elimination
Honorable Mention: Sophia Bush, Jenna Dewan, Diana Pinto, Paula Patton, Julie Marie Berman

3. Florida State: Jenn Sterger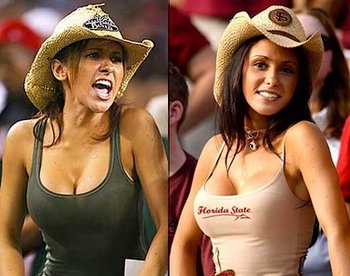 Jenn Sterger is famous for looking hot, being a former hostess of the New York Jets, and being surprised by naughty "sexts" and photos of Brett Favre on the camera phone.
She first hit TV screens when she was seen celebrating at a Florida State football game.
That day surely rose male tuition by about 500 percent.
The Seminoles have a chance against Texas A&M behind Chris Singleton and Derwin Kitchen, but I'm ultimately giving this one to the Aggies.
If I can catch just a glimpse of Sterger at the game, I will be happy.
Prediction: Second-Round Elimination
2. Florida: Erin Andrews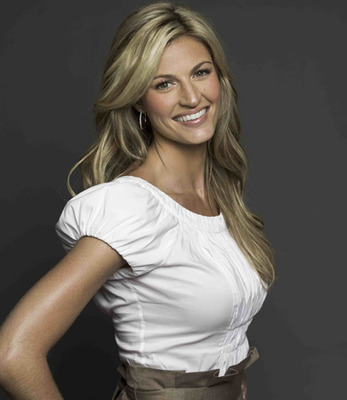 C'mon, sports fans, you knew this was coming.
ESPN reporter Erin Andrews has basically become like a goddess to sports fans ever since she stepped on the field/court.
She was pitted up against a lot of beauties in Florida, but this decision was easy from the start.
The decision as to where the Gators would end up in the NCAA tournament wasn't as easy, however.
But I ultimately have the squad losing to St. John's in the Sweet 16.
Prediction: Sweet 16
Honorable Mention: Kristin Berset, Lauren Anderson, Jenn Brown, Kelly Carrington

1. UCLA: Shakira
This was one of the toughest selections out of all the schools. With a shortlist of Heather Locklear, Elizabeth Berkley, Christine Larkin, Josie Lopez and, last but not least, Autumn Reeser, I was scratching my head as to who to select.
Then I saw the name Shakira, the booty-shaking Columbian musician that has become a sensation across the globe, among the alumni. Bingo.
The Bruins hope to become a sensation across the globe with a deep tourney run this year, led by Tyler Honeycutt.
Prediction: Third-Round Elimination
Keep Reading