WWE: Should Randy Orton Move to Friday Night SmackDown?
March 13, 2011
One year ago this month, Randy Orton turned into a babyface by defeating Ted DiBiase and Cody Rhodes at WrestleMania XXVI.
In the year since his turn, I cannot help but notice that, even though he is just as popular now as a good guy as he was back when he was a heel, my expectations of a face Orton have not lived anywhere near up to the initial hype I thought it would bring.
While Orton is still one of the top stars of the company, and has entered a point in his career where he dosen't even need to hold a title constantly to remain over with the WWE Universe, Orton has been nowhere near as interesting in 2010 and 2011 as he was back in 2008 and 2009.
At first I put the blame on the turn itself.
Randy Orton  went from being the WWE's #1 villain to WWE's #2 hero. Instead of being the top heel, You cannot deny that he is now playing a role that is secondary to John Cena, instead of one that is competing against him. Even during his title run in late 2010, Orton's entire reign was overshadowed by Cena's storyline with Nexus.
Then I thought that maybe it was the quality of his storylines...or lack thereof.
Orton's storylines over the past year have been this: A random feud with Edge, a bazillion title shots over the summer, a 2 month title reign that was completely overshadowed by Cena and Nexus, a feud with The Miz over the WWE Championship, and now another random feud, this time provided by CM Punk.
Finally, I combined the two theories, and came up with the answer: Randy Orton has outgrown Monday Night Raw.
After feuding with everyone there is to feud with as a heel, and then fueding with everyone there is to feud with as a face, Orton is in need of a fresh foe to punt in the skull. John Cena, Triple H, Sheamus, The Miz, Wade Barrett, CM Punk...that's been Raw's main-event in a nutshell for the past two years, and Orton has gone through them all.
At the same time, if there is any chance of Orton getting any bigger than he already is, he simply cannot exist on the same show as John Cena. Creative has tried holding it off for as long as possible, but the answer is simple: If John Cena and Randy Orton feud with each other again, one of them is likely to turn heel.
So what do you do when the #1 face of the company is the top star on the A show? You make the #2 face of the company the B show.
Randy Orton needs to move to Friday Night SmackDown,
Rey Mysterio, Alberto Del Rio, The Big Show, Jack Swagger, Drew McIntyre, Christian, Sin Cara, Kane...the list goes on. These are all the names of WWE Superstars that Orton could feud with over on the blue brand.
Without the presence of John Cena holding him down, Randy Orton could become in 2011 what management initially wanted him to become in 2010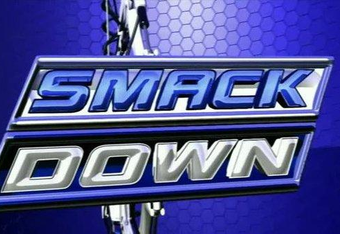 —the new top star of one of their shows. He would go from being the #2 guy on Raw to the #1 guy on SmackDown almost overnight.
As a program that has always been overshadowed by Monday Night Raw, Friday Night SmackDown is known for being the inferior show; the show where you won't find the major draws, but the jobbers to the stars. Orton's arrival could change that, and may be able to boost the disappointing ratings that SmackDown has recently started producing.
Not to mention, Orton hasn't held the World Heavyweight Championship since 2004.
With the arrival of Spring comes the return of the annual draft, and I think the biggest brand switch of 2011 should be Randy Orton heading over to Friday nights.
I believe the move would not only give Orton fresh storylines, new Superstars to feud with, a different world title to go after, and a likely transition to becoming the top star of Friday nights, but it would also bring in ratings to SmackDown itself.
It really is a win/win situation.
What do you think?