UFC 128 Fight Card: Power Ranking Jon Jones' 7 UFC Fights Thus Far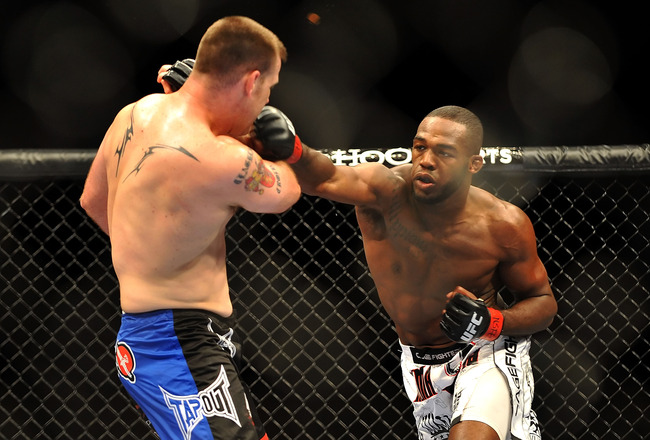 Jon Kopaloff/Getty Images
Jon Jones has had a meteoric rise to the top of the UFC. He surged up the rankings, leaving a wake of bodies in his path, each victory more impressive than the one before.
At least that's what you would think. Let's step back and rank all of Jones' fights inside the UFC Octagon, beginning with his August of 2008 debut against Andre Gusmao and ending with his submission victory over Ryan Bader in February.
7. Matt Hamill: The Ultimate Fighter Heavyweight Finale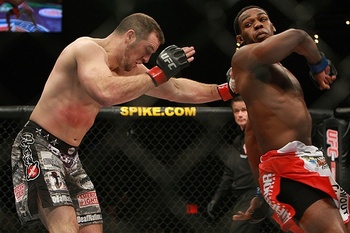 Photo by Dave Mandel, Sherdog.com
Matt Hamill was laying on the canvas, eyes and face bloody from the beating he had just received. One of the better wrestlers in the UFC, Hamill was thrown around like a rag doll by Jon "Bones" Jones.
So why is it his least impressive performance to date? He lost.
Jones simply ran out of body parts to throw at a flailing Hamill and resorted to "12-6 elbows," which are illegal under the unified rules of mixed martial arts. The referee halted the bout and it was determined that Hamill was unfit to continue.
6. André Gusmão: UFC 87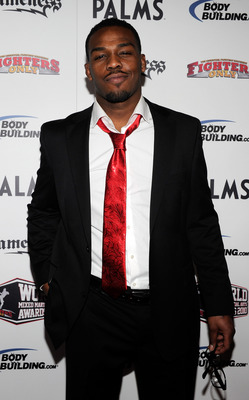 Ethan Miller/Getty Images
Jon Jones came into the UFC as the underdog to Brazilian Andre Gusmao. Odds-makers couldn't have been more wrong.
Jones battered Gusmao for three straight rounds. He utilized his spinning elbows, back kicks and Greco-Roman wrestling throws beautifully to confuse and control Gusmao. Jones was awarded the unanimous decision victory.
While Jones looked phenomenal, his conditioning clearly wasn't there. He began to gas in the third round and slowed down considerably.
It also doesn't help that Gusmao was released from the promotion after his next fight.
5. Jake O'Brien: UFC 100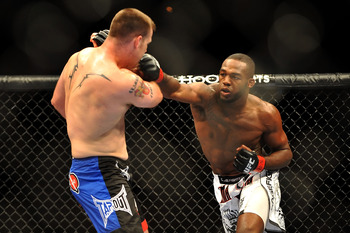 Jon Kopaloff/Getty Images
Another dominating performance for Jones against a fighter who was cut by the UFC.
Jones came out, implemented his game plan and caught O'Brien in a modified guillotine choke to end the fight. It was a pretty spectacular performance against pretty underwhelming competition.
4. Brandon Vera: UFC on Versus 1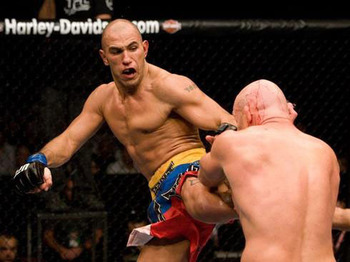 Photo via Dave Mandel, Sherdog.com
Brandon Vera was charged with shutting down the hype train behind Jon Jones. Instead, the hype train broke Vera's orbital bone.
Jones dominated Vera, taking him down with his Greco-Roman roots and pulverizing his face with elbows. Vera had no chance to get back to his feet and was obliterated inside of round one.
But Vera has shown time and time again that when the going gets rough, he packs it in. Countless times Vera has been content to ride out tough stretches instead of looking for a method of escape. While Jones has lived up to the hype, Vera never has.
3. Stephan Bonnar: UFC 94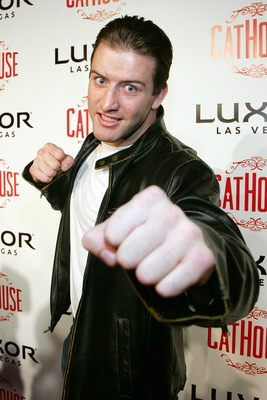 Ethan Miller/Getty Images
In only his second fight with the organization, Jon Jones was tasked with taking on tough, durable veteran Stephan Bonnar.
Bonnar is one of the most well known fighters in the UFC and has been with the promotion since his transcendent fight with Forrest Griffin at the finale of the original Ultimate Fighter.
Jon Jones dominated Bonnar for all three rounds, tossing him around with ease. The quintessential moment from the fight was the suplex that Jones was able to land that put Bonnar on his back.
Bonnar is a stern test for anyone in the division, let alone someone in their second fight with the organization. Jones passed with flying colors.
2. Ryan Bader: UFC 126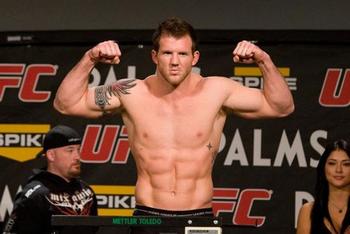 Photo via Google
Ryan Bader was pegged as another young 205-pounder who could potentially knock Jones out of the title picture. His wrestling was said to be good enough to keep it standing and his right hand heavy enough to knock Jones senseless.
It didn't happen.
Instead, Jones took Bader down in the opening moments of the first round and never let up. He slapped on submissions, transitioned from position to position and generally had his way with Bader. The bout was never in question.
Finally, in round two, Bader was forced to give up to a submission and tapped out. Jones had won a title shot.
1. Vladimir Matyushenko: UFC on Versus 2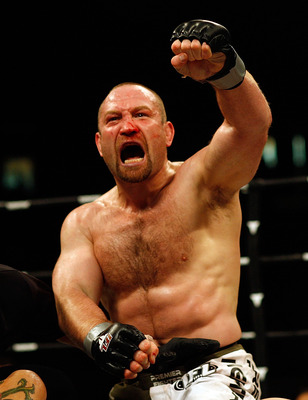 Nick Laham/Getty Images
Jon Jones took down veteran Vladimir Matyushenko, got him in a crucifix and pounded his face in. All in under two minutes.
It was a thing of beauty. Matyushenko was supposed to be the durable veteran who wouldn't let Jones impose his will on him.
Fans were left speechless.
It was on that day that Jones announced his presence to the UFC light heavyweight division
Keep Reading