WWE: Some Random Questions I Have After This Week in Wrestling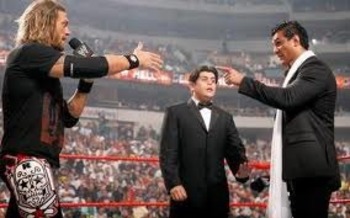 So there's a couple of things I'd like to get off my chest and hear some other opinions about WWE this week, so let's get started! Enjoy!
What Happened to Johnny Curtis?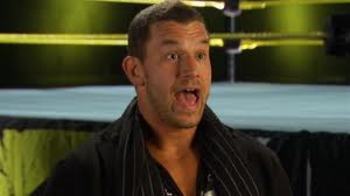 The winner of NXT season 4 has not been...well, anywhere since winning the season, and if I'm not mistaken (correct me if wrong) there hasn't been any mention of him at all on other programs. Even in R-Truth's match against CM Punk Monday on RAW.
What's up with this, and when will we see the awful team of Truth and Curtis get the "coveted" tag team title shot? It can't be at Mania, can it? The Corre is all supposed to team up against the Big Show and the rest of the SD! roster.
Brodus Clay on the Main Roster but Not Curtis?
It seems the runner up of NXT season 4 is getting much better treatment than the actual winner of the season. Brodus Clay looks to be the new Alex Riley.
Serving as the bodyguard of the No. 1 contender for the World Title is a much bigger deal than a tag title shot these days.
Plus. he's already been in his first main event on SmackDown! teaming with Del Rio against the legendary E&C, while Curtis is yet to be even talked about.
Where Did Michael "The Backstage Creeper" Tarver Go?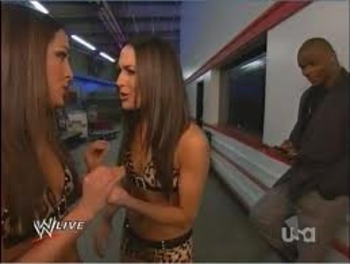 For weeks in a row, we would see former NXT Season 1 rookie and former Nexus member Michael Tarver lurking backstage looking on at segments, checking on Teddy Long, etc.
But it seems either WWE once again forgot about this creepy angle or they scrapped it. We may never know.....
Edge and Christian Reunion Disappoints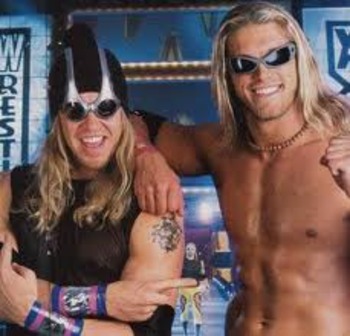 Well it was nowhere near what you see in the photo. It actually seemed like these two were partnered together randomly and had never teamed before.
They could've done amazing things with this reunion that was not done and probably disappointed a lot of people.
By the way if they spend the entire road to Wrestlemania building Christian into this feud and then do not put him in this match I will literally boycott WWE for a month.
What's the point if he'll just end up in a tag match against The Corre?
Anything Else?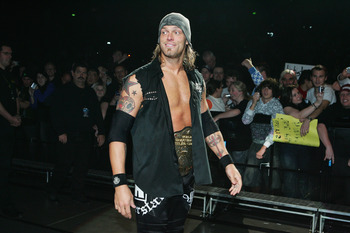 Thanks for reading!
Gaye Gerard/Getty Images
Did I miss anything? Let me know in a comment and I'll do my best to analyze it. Thanks again; hope you liked it!
Keep Reading