The Anonymity of a True Wrestling Prodigy: Why Melina Isn't Being Used Correctly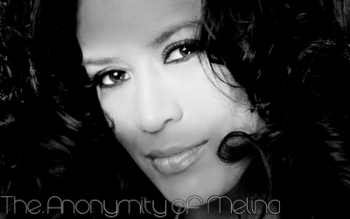 Every once in a while there comes an exceptional talent that graces us with their presence in this wacky world of wrestling. But it's not every once in a while that a talent of that caliber enters the even wackier world of Women's Wrestling.
It just so happens that the talent I'm speaking of is none other than the recently turned Melina. Melina is the total package as far as it comes to being a wrestler. And even more so when it comes to being a WWE "Diva!" She has epitomized that word for her entire WWE career and is one of the only women that represents "Sexy, Smart, and Powerful" to the fullest.
Her unbridled passion for the biz and unique persona are only two of the things that have made her the star we recognize today. Very few women can say they've accomplished what Melina has, and even fewer can say they've done so while battling with WWE management to be taken seriously.
Unlike people like The Undertaker, Triple H, and John Cena, Melina has never had the opportunity to be marketed for her position in WWE. She's had to fight, scratch and claw her way to get a quarter of recognition those men have. Still, it's that type of tenacity that has made Melina the best female wrestler in the world today.
That's right, I said it! Melina is the best women's wrestler out there, and it's not just Bret Hart and me who think so. There are many people who put Melina in the conversation for best female wrestler and rightfully so! The WWE is clearly misusing her, and as far as I'm concerned, there are 10 things that make Melina the best. Here they are:
#10. The Look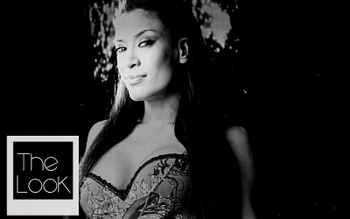 Let's be real: Melina is fun to look at, plain and simple. But aside from that, it's just hard to keep your eyes off the girl! She always looks stunning, while at the same time staying within the world of her character.
Back when she was managing MNM and Johnny Nitro (AKA John Morrison), Melina used to wear outrageously skimpy clothes with wild hairstyles and over-the-top makeup. She did this because her character at the time thought she was all that—to the point of wearing anything she believed she could pull off. It was fun and it made sense.
When she went solo she toned it down a bit with the makeup, but her wild mane remained because it captured her character. She toned down even more so when she went face to have an 'innocent' look, and now catches your eye immediately with her dark, vampire-esque makeup and hair.
She knows who she is and who she's supposed to be, but still manages to blend her two worlds together to find a happy medium. Many women in the WWE would hesitate to make any physical changes, as to not upset management, but Melina continually goes the extra mile with it.
#9. The Entrance

Melina's infamous entrance

The lights, the red carpet, the paparazzi! If there's ever an entrance people will remember, it's Melina's. She somehow innovated a ring entrance with a splits position, something most definitely unheard of! Just for that the A-List Diva will forever remain in the history books.
Why?
Because now anyone who enters the ring with the splits will be called a "copy-cat" of Melina's. Whenever a new trend catches on, it's bound to be given credit to the innovator. In this case, the innovator is Melina. Aside from that, Melina's ring music is probably the most distinct in the Women's Division at the moment.
Melina's been with the WWE since 2005, the longest out of any current WWE Diva. And she's been using the same ring entrance since then as well. Her popularity only continues to grow with each and every year, which is why she always gets some type of reaction from the fans when she steps through the curtains.
From the first dazzling chord and onwards, we know exactly who we're going to see.
#8. Mic Skills

Melina owns Maria

Melina is the best talker out of all the women in the WWE right now. She proved her chops on the mic from the get go, making herself known on everyone's radar when she ranted on MNM's greatness during their debut.
Melina further solidified herself as a talking giant in promos with Candice Michelle, Maria Kanellis, Trish Stratus, Torrie Wilson and Mickie James. The Paparazzi Queen made herself a standout amongst a sea of models who couldn't wrestle, or wrestlers who couldn't model.
It wasn't long before people hated her guts as a heel, which is why it's sad she never got to talk as a face. Melina is just as good a talker as some of the 'big league gamers,' and it's too bad we don't get to hear her talk more often.
#7. Wrestling Ability

Mickie and Melina bring Women's Wrestling in the WWE to a whole new level

Say what you want about her being the best technical wrestler, but when it comes to consistency and overall entertainment no one tops Melina. Don't believe me? Then let us take a look back at all the stand out matches Melina's had throughout her career.
2005: Melina vs Trish Stratus (Survivor Series), vs Torrie Wilson (Great American Bash)
2006: Melina vs Jillian Hall (Judgement Day)
2007: Melina vs Mickie James (Backlash), vs Candice Michelle (Night of Champions + Great American Bash)
2008: Melina vs Beth vs Mickie (Judgement Day + Raw), vs Beth (One Night Stand), vs Mickie (Sunday Night Heat, multiple times)
2009: Melina vs Beth (Royal Rumble), vs Michelle McCool (The Bash, Night of Champions, + Smackdown)
2010: Melina vs Alicia Fox (SummerSlam + Superstars)
Now correct me if I'm mistaken, but that's the longest list of prominent women's wrestling matches for any woman in WWE or TNA.
Exactly.
And aside from that, Melina only continues to get better in the ring each and every year. She's always put younger talent over as well. Including Layla El, Alicia Fox, Candice Michelle, Ashley Massarro and Maria Kanellis. They've all become better workers thanks to working with her, and the best matches of all their careers have been with Melina.
#6. Believability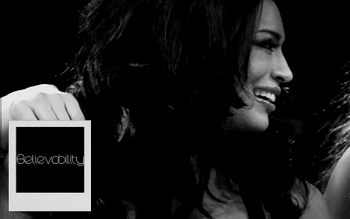 She makes bad look good
When Melina first burst onto the scene, her arrogant swagger transcended our TV screens to the point we all actually believed she was a complete bitch. There were even rumors (that still go on now) about her being bitchy and not getting along with people backstage.
Once, it was reported that she got into an altercation with Sharmell, and they say she doesn't get along with one Maria Kanellis. Now, this is all just speculation, because she didn't state it herself.
But the reason these reports catch on like wildfire is that people want to believe Melina's a bitch. Personally, I don't think so, but to each their own. It's these reports that have made Melina seem real when she acts onscreen. And that is always a plus.
If someone seems real, you will garner real emotions for them, and that's something women have struggled with for ages in the world of wrestling.
#5. Reliability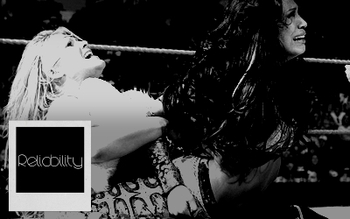 Ouch!
If there's one person the WWE can always count on to entertain the fans, it's none other than the Latina Lovely herself. You can't say Melina isn't entertaining. Her character, mannerisms, and unique moveset will forever capture people's eyes.
But it's more than that. It's the fact that Melina knows how to do her job. She's a professional. Throw her out on any given night and she'll be ready to work her ass off for the viewers. Whether it's talking, wrestling or managing, she can do it.
Think back to 2007. Wrestlemania. Melina was given the ludicrous task of making one Ashley Massarro look competent and somewhat experienced in the ring in front of thousands of opinionated fans. Had they given the job to someone else, that person would've likely crumbled under the pressure. But not Melina. There were no botches the entire time and no one left hurt.
She did what she was supposed to do—her job.
#4. Perseverence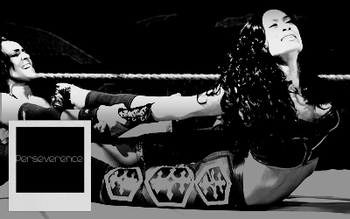 She always comes back...
Melina's had two major injuries in her professional wrestling career. A broken ankle and a torn ACL. Collectively they took nearly two years to heal. That's no easy thing for any wrestler to come back from—and that's the point.
Melina isn't just any wrestler. Whatever obstacle is put in her way, she always manages to overcome it. She could've easily said, "Screw this! I'm done with wrestling!" But she didn't. Melina came back from both injuries stronger and better than ever!
Yet another reason she is the best.
#3. Experience
Melina is a proud champion
Melina started training to wrestle in 2000 and made her debut in April of 2002. She honed her skills before making a permanent debut in the WWE in 2005 and only continues to polish her skills each year. So taking all of this into account, Melina has 10+ years of wrestling experience.
That's a good lifespan for any woman wrestler—especially one in the WWE. That's why Melina is so good at what she does. She learned the basics on the indies and later on, upped her game. Another reason coming up through the indies is a good thing.
It gives you a foundation on which to build upon. And Melina is built up pretty high.
#2. Credentials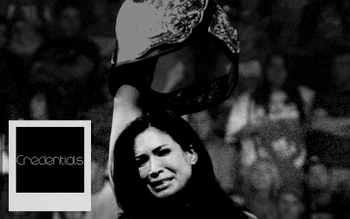 She's a 5-time Champ
With all the abilities Melina possesses it was inevitable she begin racking up some major accomplishments. Those accomplishments are as follows:
*Managed MNM to three major Tag Team Championships
*Managed Johnny Nitro to two Intercontinental Championships
*First Mexican/Latin woman to hold the Women's Championship
*First Mexican/Latin woman to hold the Divas Championship
*One of only three women to have held both the Women's and Divas Championships
*3-time Women's Champ
*2-time Divas Champ
*5-time Champion overall
*PWI's 3rd best female wrestler out of 50 in 2009
As we all know, all great legends are known as such due to their accomplishments. And although I wouldn't call Melina a "Legend" just yet, I think with one more run as a manager, we'll definitely be seeing this Latin firecracker in the Hall of Fame some day.
#1. Exposure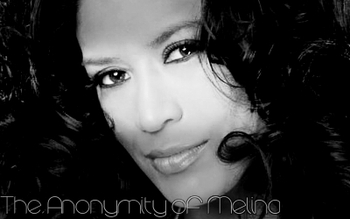 The one thing that ties all of the previous slides together and actually makes them mean something is exposure. What is that exactly?
" Appearance in public or in the mass media"
Well, Melina's definitely been in the public eye. And the WWE is definitely a massive media market. That's why I'm even writing this article. Why you're reading. Why anyone even cares!
If there was some unknown wrestler from a backyard wrestling school who could wrestle circles around Melina I still wouldn't care. Why? Because I don't know who the hell they are! But I know who Melina is. I know what she's done. And I most certainly know what she can do.
That's why I'm writing this about her. That's why I care about her. And that's why she is the best.
Conclusion

Hugs and Kisses to the best women's wrestler in the world today

So now that you've read my thoughts, what do you think about Melina?
Is she the best? Or isn't she?
Keep Reading