Big Ten Football: Why a Black Friday Nebraska-Iowa Meeting Is Good for the Game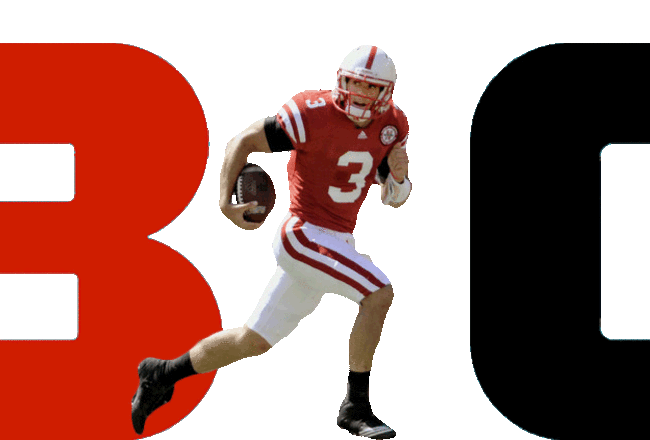 On March 7, 2011, the Big Ten conference announced that Nebraska and Iowa would meet on the day after Thanksgiving for the first two seasons of the Cornhuskers' conference play.

There was much rejoicing and thanks to the guiding hand of Jim Delany, "Farmageddon" will officially be born on November 25.

For years, Nebraska had enjoyed November battles with rival Oklahoma, many of which played a vital role in the national championship race.

While national significance between the annual meeting between the Cornhuskers and Hawkeyes may be rare, this Black Friday experiment will likely be a future fixture in Big Ten lore.
5. Far Better Ratings Than Nebraska-Colorado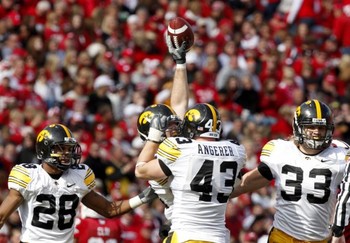 Only one game went head-to-head on television with Colorado-Nebraska in 2010.

Unfortunately, it was the Iron Bowl.

Delany has already proven a shrewd businessman, and the likelihood of the Big Ten allowing this game to go up against an SEC staple is slim to none.

In fact, the conference could move Iowa-Nebraska to a time slot either before or directly following the Iron Bowl.

While early kickoff games aren't a home crowd's favorite, a Big Ten appetizer to start the day is hard to say no to.

If Delany can finagle a way to follow one of the SEC's most prominent rivalries, so much the better.
4. Gives the Border War Prime Time to Shine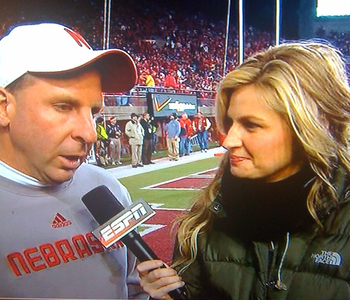 Let's take the idea of no competition with a key SEC rivalry a step further.

Regardless of kickoff time (perhaps a night-time ABC/ESPN treat?), it will get massive media coverage.

An automatic-qualifying conference's first year of expansion tends to bring that as an added perk.

If nothing else, the curiosity factor plays a large role, and should the Nebraska-Iowa 2011 tilt be a slugfest, you can bet 2012 will likely match the interest of those not darting out early on Black Friday.
3. Keeps Post-Thanksgiving Tradition Alive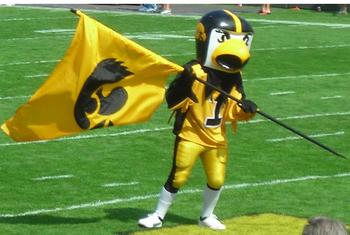 As stated before, Nebraska faced the Oklahoma Sooners as a November staple long before Colorado.

While the Buffs have passionate fans, the puzzle pieces of a supposed rivalry just didn't quite fit.

College football has carved a niche for post-Thanksgiving play in many a fond fan's hearts for years now.

The addition of Nebraska-Iowa isn't a band-aid for the wound that the former Big 12 North division divot leaves; it's a transplant.

The idea of a border war between blue-collar Big Ten teams is the kind of showdown that's worth saddling up to the dinner table with some leftover turkey and stuffing over.
2. A Legimiate New Rivalry in the Making?
The contest has spawned many nicknames already such as "The Corn-Hawk Rivalry," "The Missouri River Rivalry," and of course, "Farmageddon."

It's quite clear which one seems to be sticking.

However, the game is known or marketed, Nebraska-Iowa could very well be what the Big 12 hoped that the Cornhuskers and Buffaloes' annual matchup would be.

The two will be facing each other yearly as they're in the same division. They both can play spoiler to each others season if nothing else, and fans are already engaging in plenty of (mostly) friendly smack-talk.
1. Adds Further Excitement to Conference Title Game Chase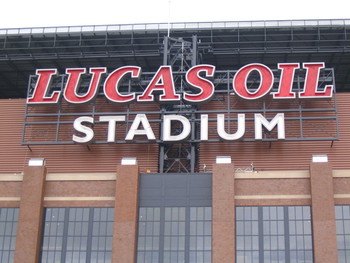 When one game separates a team from a trip to the Big Ten Conference Championship and a BCS bowl invitation, the stakes are high enough.

To watch an opponent walk off of the field with the inevitable trophy that will be created and relegate your team to the Outback Bowl at best, well, that's insult to injury.

No worries Buckeyes and Wolverines, your classic match will always be of importance.

With Nebraska legitimately eyeballing a spot in Indianapolis every year, the Hawkeyes aren't going to just stand idly by and let them stamp their tickets well before the two teams meet

A solidified rivalry following Thanksgiving is just the thing to lure some of those who would brave the early morning chills for five dollar DVDs back inside for a new Big Ten football staple.
Join the Anti-Offseason Crew!
Football news, reviews and much more awaits!
Follow Brandon on Twitter (@eightlaces) for the all the latest and other general football goodness.
Keep Reading

Nebraska Huskers Football: Like this team?