Tiki Barber, Braylon Edwards, NFL Labor Talks and Wednesday's Top NFL News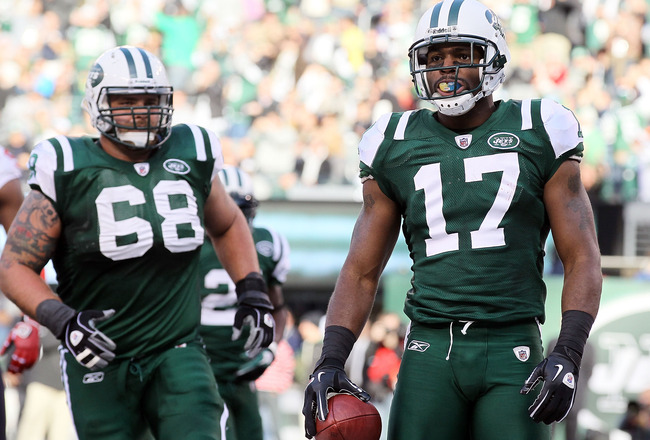 Jim McIsaac/Getty Images
Tiki Barber is un-retiring, Braylon Edwards is giggling like a schoolgirl because he is in the headlines and the NFL and the NFLPA continue to talk.
Today's NFL news seems mostly focused on spoiled brats throwing temper tantrums, so we may need noseplugs and barf bags to get through the day. But I'll be here to guide you through the pile of horse crap these guys are piling up around us.
Since it is the offseason, these kinds of days will happen and all you can do is get through them. So sit back, relax, and keep checking back as I run down all the day's headlines with analysis, commentary and probably more than a few zingers.
It is that kind of day.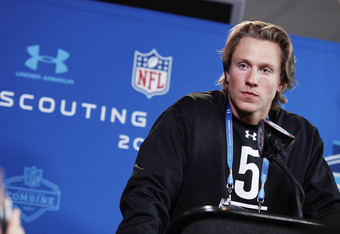 Kiper Notes New CBA Could Create More Leverage For Top Pick
Mel Kiper released his latest mock draft today, and in a huge departure from his earlier mocks, he sent Blaine Gabbert to Carolina.
Kiper noted a new CBA very well could have a rookie wage scale which would take much of the fear about trading up for the No. 1 pick out of the equation.
The Panthers do have Jimmy Clausen, but Clausen is not that good and still is as much of a project as any first-round quarterback the Panthers may pick. In fact, Clausen still may be a bigger project than developing Gabbert.
The Panthers know what they face next month. They could use an immediate franchise quarterback, a big defensive lineman like Marcell Dareus and Nick Fairley, or even a good defensive end prospect like Da'Quan Bowers.
Kiper thinks it will be Gabbert at this point. The Panthers attended Cam Newton's Pro Day, so we'll see if they attend Gabbert's.
Kiper reasons his No. 1 pick out well, and I'm not going to argue it because it is a mock draft. One mock is as good as another right now and his guess is as good as mine.
For my last mock draft, check out My Complete Three-Round Mock Draft Here.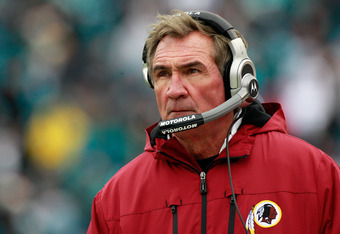 Redskins Have To Choose Rex Grossman Or A Rookie Before The Draft
The Washington Redskins did not fare well in 2010, partly because Donovan McNabb did not play very well and partly because it looked like the coaching staff bailed on him halfway through the season.
McNabb is an aging quarterback who probably has his best years in the rearview mirror, so deciding to move on is a smart decision. That being said, bailing on a guy you just brought in and signed to an extension is not good management.
For the 2011 season, just write off McNabb, he's not coming back. Now the Redskins have to decide if they can live with Rex Grossman as their starter in 2011, or if they have to pull the trigger on a first-round quarterback.
It depends on who is available because if both Cam Newton and Blaine Gabbert are off the board, the Redskins should just wait until they come up again in the second round and take a chance on Colin Kaepernick or Christian Ponder.
If Jake Locker still is on the board, he also becomes an option.
Either way, the Redskins will take a quarterback this year, they just have to decide how much they are going to commit to the position before the draft and then stick to that decision.
For a look at the NFL Draft, check out A Complete Three-Round Mock Here.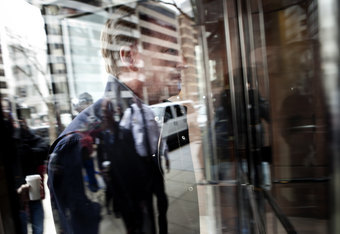 Owners Offer To Open Books, Union Wants Everything
According to an article on Profootballtalk.com, the owners are willing to show the players their profitability reports, but the players want a fully audited review.
The owners are giving the players what they want by providing these reports, but if accounts of the players wanting a complete breakdown of every team's financials is true, than the players are not bargaining in good faith.
While the players have a right to know if the owners are losing profits, it is none of their business what the owners do with their profits any more than it is the owners business to know what Peyton Manning does with his salary.
For the players to demand a complete and full disclosure of the owners books is overstepping their bounds. This makes it sound like the players want a lockout, and if they do, the owners should fight the players with every last penny they have.
If the reports of the player's demands are true, and there is no verification, this is a classic case of a union forgetting what it actually is in place for and hurting their membership through arrogance and ignorance.
Hopefully smarter heads will prevail and a new deal will be signed shortly.
For a look at the NFL Draft, check out A Complete Three-Round Mock Here.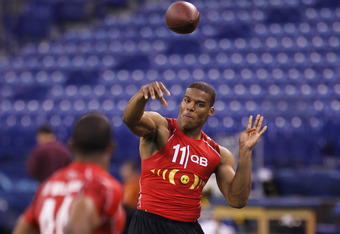 Kiper Points Out Akili Smith Only Had One Successful Year In College, Fair Or Foul?
Mel Kiper did a conference call with reporters today. Kiper touched on a lot of subjects and one of them was Cam Newton.
Newton was compared to Akili Smith, a former first-round draft pick for the Bengals in 1999 who famously busted out of the league after underperforming.
Kiper's point was both quarterbacks came out of nowhere to have successful seasons in college, and after that one successful season, they turned pro.
Smith held out and missed most of training camp. While Smith had great athleticism, like Newton, he never seemed to get a handle on the playbook and he never had success.
Newton's lesson from all of this should be to sign the contract and get into camp if there is not a rookie wage scale in place. The first year of an NFL quarterback's career can make or break them. If a rookie has a bad year, it can shatter their confidence and the talent goes down the drain.
Knowing where the pass rush is coming from can save a quarterback from getting killed, but a quarterback has to know when to leave the pocket and when to stand in there. It is all about making reads, and Smith was not very good at that either.
The comparison is a fair one, it is up to Newton to make sure history does not repeat itself.
For a look at the draft, check out A Complete Three-Round Mock Draft.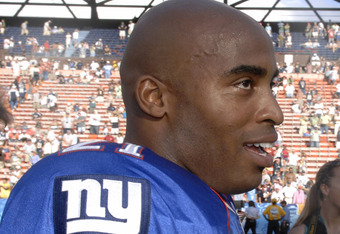 With Rumors Of Financial Trouble, Tiki Barber Plans Return, Who Wants Him?
Tiki Barber announced he is ready to come out of retirement and play at least one more year in the NFL. At age 36 and the spectre of his last year with the Giants hanging in the air, which team would take a chance on the running back?
Former Giants linebacker Antonio Pierce does not answer that question, but he does caution any team who might be interested in Barber about his affect on locker room chemistry.
"Tiki Barber the person, the leader, the person in that locker room, he's not going to do anything for your team," said Pierce on NFL Live Tuesday. "Now, if that's the guy you think you're bringing in, you might want to look another direction because from personal experience, he didn't do anything to help the Giants the last year."
That opinion is hard to argue with for two reasons: One, Pierce was in that locker room, so you are getting first-hand accounts of what it is like to be a teammate with Barber. Second, Barber basically quit halfway through the 2006 season when he announced his retirement.
As I've said before, he should have been cut that week. A player in the position Barber was had no business staying on the team after he announced his retirement. It was not like Nolan Ryan on his farewell tour across America where he was giving it all every time he took the field.
With Barber, there was the sense he was just playing out the string.
As for Barber's future, the Giants stated they will give Barber his release since they still hold his rights. No one has stepped forward expressing interest, although the Buccaneers kind of said they will look into it since Tiki's brother Ronde is on the team.
Barber's former coach, Jim Fassel, weighed in on the subject, covered on Profootballtalk.com. Fassel now is head coach of the UFL's Las Vegas Locomotives, and said, "If he wants to come play in our league, I would be happy to have him."

The UFL needs all the press and "name" NFL players they can get in order to drum up more interest, so having Barber on his squad makes sense. It also would re-unite Barber with a coach he loved.
However, as Fassel pointed out, Barber wants to play in the NFL, not the UFL.
If Barber is having money issues, he needs the NFL paycheck, not the $50,000 UFL salary.
Such is life for a broke NFL player who made a bunch of bad decisions. He does have a chance to make it all up, but it will take faith and effort on Barber's part and a lot of faith on the league's part.
For a look at the NFL Draft, check out The Top 25 QB Busts Of All Time.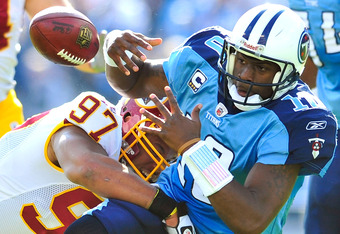 Vince Young Still On Titans Roster But New Regime Is Committed To Moving On
Vince Young said in a recent interview he wants to stay with Tennessee, but he should have thought of the future before melting down for about the hundredth time last year and telling off Head Coach Jeff Fisher in the locker room.
While Fisher now is gone, new Head Coach Mike Munchak was present for all of Young's shenanigans and has made the correct decision to move the team forward without Young.
The one thing Young never grasped about his role on the team is the leadership angle. Young never was comfortable being the leader and fails to understand that by walking out on the team and acting like a child he has lost the locker room.
Nobody on that team will trust him or follow him, therefore he is of no more use to the Titans. What is surprising is Owner Bud Adams seems to finally have grasped that truth as well, otherwise Young would have been welcomed back upon Fisher's departure.
Young is not JaMarcus Russell, so he will get another chance, but it will be his last one. The NFL has little tolerance for quarterbacks who crumble at the first sign of pressure.
For a look at the NFL Draft, check out A Complete Three-Round Mock Here.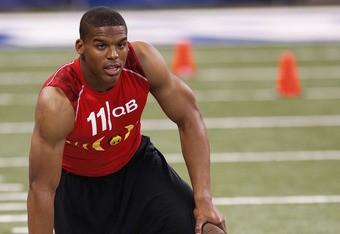 Representatives From All 32 Teams Attend Auburn's Pro Day
Cam Newton already commands your full attention and the NFL Draft still is more than a month away.
Representatives from all 32 NFL teams were in Auburn on Tuesday to watch Cam Newton's workout, including five head coaches.
Ron Rivera, John Fox, Pat Shurmur, Marvin Lewis and Ken Whisenhunt were the head coaches in attendance, but do not get too excited if you are a fan of one of those teams.
With a prospect like Newton, all 32 teams means there is basic scouting being done, take the Patriots for example. They know they may have to face Newton at some point this season and this is their best chance to get an up-close-and-personal with the quarterback.
Plus, you have to figure the five head coaches in attendance may not have interviewed Newton at the Combine and are using the Pro Day to get a one-on-one.
That being said, Rivera, Lewis and Whisenhunt will have true interest in the quarterback for draft purposes. Fox and Shurmur are there for their own reasons.
Buffalo Bills GM Buddy Nix put it all in perspective, though, noting you make your decision based on game film, not how they perform in shorts with no pass rush.
For a look at the NFL Draft, check out A Complete Three-Round Mock Draft Here.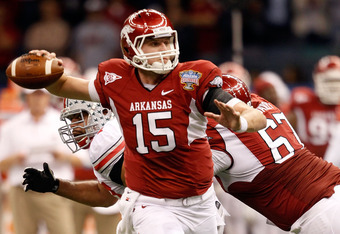 Mallett Still Giving Non-Denials On Drug Questions To Media
Ryan Mallett is a great quarterback prospect if you look just at his physical attributes. But once you start looking past the 6' 6", 238-lb. frame to the person, a lot of questions arise.
Mallett continued to give non-answers filled with attitude to reporters at his Pro Day on Tuesday. Allegations of drug use have dogged the quarterback in the leadup to the draft, and Mallett has refused to come out and deny them.
He gives non-denial denials and says he tells all the scouts and GMs everything they need to know.
What is disturbing about Mallett is the two quarterback in the NFL he resembles. From a physical standpoint, you see Derek Anderson. He is tall, has a rocket for an arm and is not that fast.
On the brains and leadership side, he appears to be Jimmy Clausen. There is a lot of attitude there and he does not appear to react to pressure well.
If you are a GM of any football team this offseason and you are looking for a new quarterback, would you sign anybody that reminded you of Anderson or Clausen?
Don't everybody raise their hands at once.
Mallett looks like a bust at this point in the process, and his draft stock will plummet because of it. This is not to say he can not find success in the NFL, but it is saying "buyer beware."
For a look at the NFL Draft, check out A Complete Three-Round Mock Draft.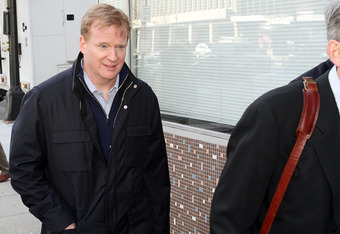 Labor Talks Continue With No Deal Announced, Friday Deadline Looming Again
The league and the player's union continue to talk with the players announcing they've retained a financial advisor to interpret any numbers given to them by the owners.
This does not mean the owners are giving up more of their financial information but it is a sign the owners are moving in that direction. As has been said numerous other places, if the union decertifies and files an antitrust lawsuit, the owners are going to have to disclose their financial statements anyway.
If the owners do it in the negotiation room, they may still have some control over the information released whereas if it happens in the courtroom, it will become public domain barring an order from the judge.
Since Judge David Doty only has ruled in the owners favor four times since overseeing the labor negotiations beginning in 1987, the chances Doty bars anything from the public seem remote. The owners have accused Doty of not being impartial to no avail.
From the player's side, though, if they decertify and try and take this to court, they risk being smacked by the labor relations board and losing the allegation by the owners the decertification is a sham and a way to avoid the negotiating table.
While the players won that battle back in the late 1980's, if they do it again, they should lose. Any rational person judging this case would have to see the players are trying to do something that worked once again, therefore it is just a strategy.
All of this can be avoided by signing a new deal before time runs out and both sides have to be willing to give ground.
For a look at the NFL Draft, check out A Complete Three-Round Mock Here.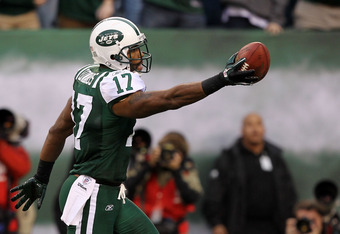 Edwards Wants To Remain In New York, The Only City Big Enough For His Ego
Braylon Edwards wants to remain a New York Jet. That is old news but what is interesting about it is he decided to talk about his desire for a new contract while outside court on a DUI charge.
Edwards, who never takes responsibility for anything, is trying to have the charges thrown out based on technicalities.
To be perfectly honest, I agree with Edwards in principle because some officers of the law can be overzealous when performing their duties, and being pulled over for tinted windows is fishing. That being said, if you or I get pulled over and ticketed for DUI, we are pretty much done.
So if we have to face the music, so should Edwards. He is not special, he is not infused with Tiger's Blood and he drops a lot of easily catch-able passes.
Edwards did have a good run in 2010, catching 53 passes for 904 yards and seven touchdown. The big red flag here is this only was Edward's second good season. His other good season was 2007 when he knew he was in danger of being labelled a draft bust, and he still led the league in drops despite getting 80 catches for 1,289 yards and 16 touchdowns.
The point is Edwards will lose his focus once he gets his payday. The only time Edwards plays well is if he thinks he stands to lose something. Otherwise it is all champagne, night clubs and someone else's fault when the ball slips through his fingers.
For a look at the NFL Draft, check out A Complete Three-Round Mock Here.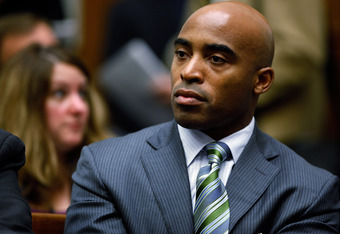 Tiki Barber Feels The Need To Try For Super Bowl One More Time
Tiki Barber wants to be popular again after a brief broadcasting career that saw him alienate just about every player on the Super Bowl Championship New York Giants team and most of the fans.
Retiring after the 2006 season, Barber watched the Giants win it all a year later, blasting them during the season when the team went through a rough patch.
Now 36 years old, Barber said he feels the energy to play again and he wants to play with his brother, Ronde.
Former Giants linebacker Antonio Pierce blasted Barber on "NFL Live" Tuesday about deciding to retire in the middle of the season and cautioned any team willing to give him a tryout about Barber's locker room presence.
I said back in 2006 when Barber made his announcement to retire in the middle of the season I would have cut him on the spot. At that point, Barber had mentally checked out, and that kind of player will not do you any good on the field and most likely will be a locker room cancer as well.
While Barber may have "the fire" again, even with the time off, how effective can a 36-year old running back be?
He will be a role-player at best, a distraction at worst. If the Buccaneers want him, they know the risks.
For a look at the NFL Draft, check out a Three-Round Mock Here.