College Football/2011 NFL Draft: Which Programs Produce More Pros Than Titles?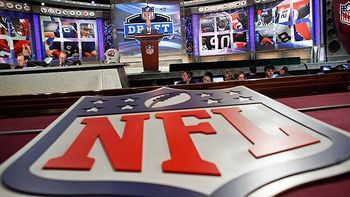 The NFL draft is a tradition dating back to 1936.

College football championships began being recognized with the help of polls by the press and coaches during the same year.

Simple logic suggests that the school claiming the most national championships to date would be putting the most players into the NFL.

Interestingly, this is not the case.

In fact, over the past 25 drafts, several programs that send the most talent to the NFL can't say that they've taken home a nationally-recognized championship trophy many times.

Which pro-laden programs have sent the most talent to the NFL since the 1985 draft?
Texas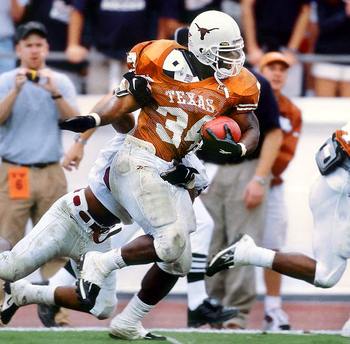 Former Texas Running Back Ricky Williams
Title Years: 1963, 1969, 1970 (Coaches), 2005
Pros Produced: 99 (3.96 per draft)
With as much firepower as Texas has in the recruiting game versus other schools, it's interesting that only almost four Longhorns get taken per draft.

Give Texas credit, though. With a 35-year gap between championships, the Longhorns have still racked up 11 wins per year on average during the past decade.

While Texas did take quite a tumble last year going 5-7, the talent remains and a few more NFL rookies will add a bit more burnt orange to the NFL next season.
UCLA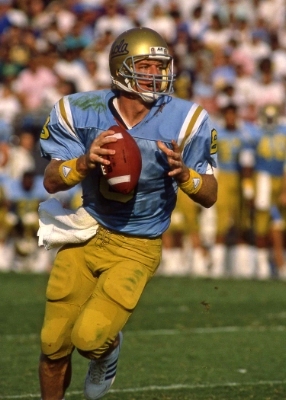 Former UCLA Quarterback Troy Aikman
Title Years: 1954 (Coaches)
Pros Produced: 99 (3.96 per draft)
With half of a title to their credit, UCLA doesn't have much to crow about when it comes to collegiate success.

One thing that the Bruins do have is the ability to mention a guy by the name of Troy Aikman who went on to do rather well with the Dallas Cowboys.

UCLA hasn't tasted much success lately going 64-58 over the past ten seasons, but Aikman's name will always carry the ultimate luster for the Bruins.
Auburn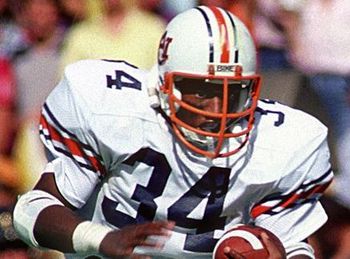 Former Auburn Running Back Bo Jackson
Title Years: 1957 (AP), 2010
Pros Produced: 105 (4.2 per draft)
Before Cam Newton, there was Bo Jackson.

Both won the Heisman Trophy, but only one can claim being part of a national championship team.

It's somewhat amazing that Auburn doesn't have a 1985 title to go with the sport's most recent crown, but the Tigers have consistently been cramming four players into the NFL every year since Jackson was drafted.
Michigan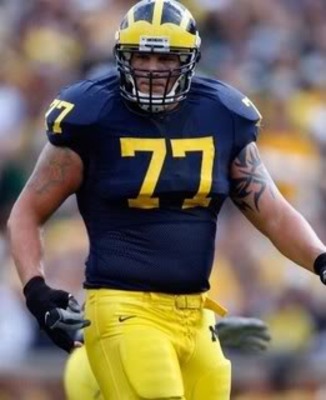 Former Michigan Offensive Tackle Jake Long
Title Years: 1948, 1997 (AP)
Pros Produced: 111 (4.44 per draft)
Nearly 50 years between championships, Michigan is known for hard-hitting, physical football players, and by golly, the NFL just loves that brand of athlete.

The Wolverines haven't been shy about shipping its best and brightest off to the pros despite not winning the big one.

Their most recent championship claim isn't even technically whole as they split the honor with the Nebraska Cornhuskers.

Regardless, the "Champions of the West" will likely continue to represent the Big Ten conference during the NFL draft well into the future.
Louisiana State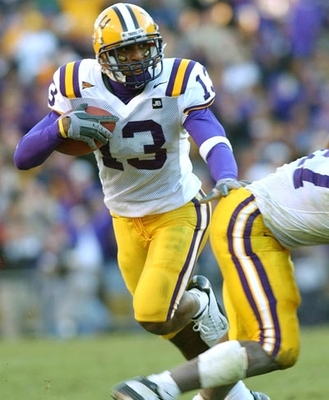 Former Louisiana State Defensive Back Corey Webster
Title Years: 1958, 2003 (Coaches), 2007
Pros Produced: 111 (4.44 per draft)
LSU has come on strong when it comes to contending for the national championship during the past decade, but hasn't seen the most glorious fruits of their labors for quite some time prior.

The Tigers still tantalize NFL scouts with talent and remain prominently represented annually during the draft.

Four LSU alums were taken in the first round of the 2007 draft alone.

Now that's called good Cajun cooking.
Georgia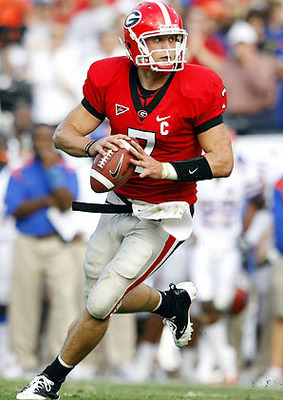 Former Georgia Quarterback Matthew Stafford
Title Years: 1980
Pros Produced: 112 (4.48 per draft)
Current Georgia head coach Mark Richt has averaged nine wins every season as the Bulldog's head man and has helped place several prospects on NFL rosters including former No. 1 draft pick Matthew Stafford.

The Bulldogs have helped place 33 players into the NFL during the past five years alone.

Georgia hauled in a No. 5 recruiting class during this past cycle (Rivals.com ranking).
NFL scouts may want Bulldog fans to overlook Richt's 2010 6-7 record, at least for the time being.
Florida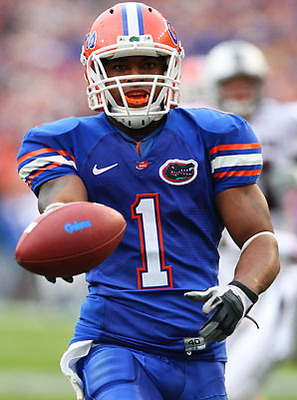 Former Florida Wide Receiver Percy Harvin
Title Years: 1996, 2006, 2008
Pros Produced: 142 (5.68 per draft)
Shock and awe, a program within the state of Florida has historically done well in the sport of football.

This is akin to saying that any college with a football program can likely find a significant contributor from the state of Texas.

Note the sharp jump from Georgia to Florida, but the Gators' recent success should also be taken into account.

Talent is a large reason why Florida was able to win the BCS National Championship Game twice in three years and the NFL recognizes that often on draft day.
Ohio State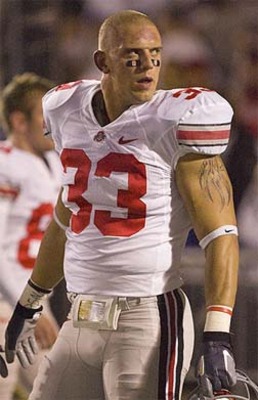 Former Ohio State Linebacker James Laurinaitis
Title Years: 1942, 1954 (AP), 1957 (Coaches), 1968, 2002
Pros Produced: 142 (5.68 per draft)
While the Buckeyes claim five championships, that 34-year gap might raise an eyebrow when you consider that usually five Ohio State alums or so are taken on draft day.

Much like Michigan, the Buckeyes can be looked to when a franchise is aching for some of the toughest prospects in the nation.

Ohio State simply has more prospects' names called during the televised event.

Credit the Buckeyes' recruiting staff and head coach Jim Tressel for that as of late.
Florida State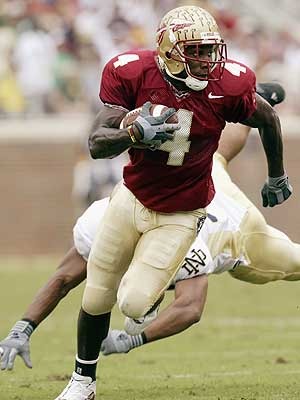 Former Florida State Wide Receiver Anquain Bolden
Title Years: 1993, 1999
Pros Produced: 144 (5.76 per draft)
The Seminoles have yet to hold the crystal football high above their heads in the 2000s, but that doesn't mean FSU's talent is any less attractive.

Despite not having the resume that archrival Florida does when it comes to winning it all, 20 Seminoles have been taken during the past five drafts.

Four were taken in the first 19 picks during the 2006 event alone.
Tennessee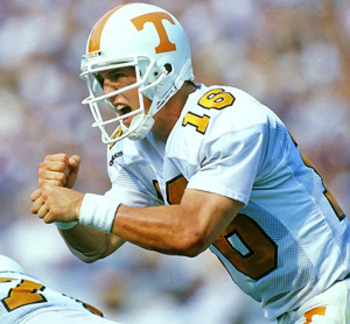 Former Tennessee Quarterback Peyton Manning
Title Years: 1951, 1998
Pros Produced: 146 (5.84 per draft)
A 47-year gap between championships doesn't stop the NFL from tapping Tennessee for the most bang for their buck (See: Manning, Peyton).

Chances are that you can likely name at least ten Volunteers drafted over the past decade.
Join the Anti-Offseason Crew!
Football news, reviews and much more awaits! Follow Brandon on Twitter (@eightlaces) for the all the latest and other general football goodness.
Keep Reading