Ranking 20 WAGs Who Have Been Kicked to the Curb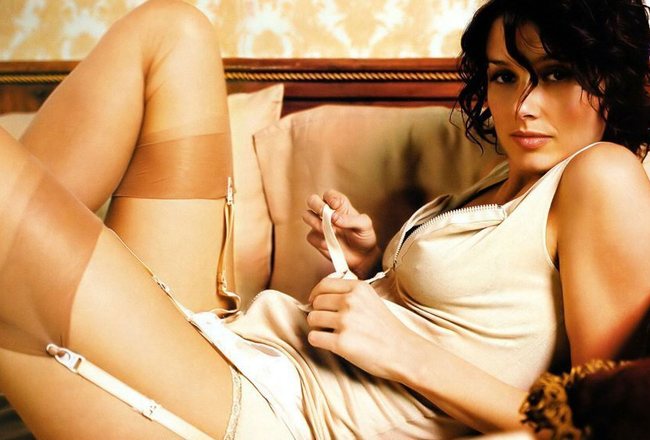 Athletes have all the luck. They get the big paychecks, fancy cars and most importantly, the gorgeous women.
It is surprising that there are any hot women available—with so many of them flocking into the arms of the athletically gifted, it hardly leaves a girl to settle down with a shlub like me.
Well, these athletes are some ungrateful people. They have the world, and still want more. Time and again, they kick a beautiful woman to the curb, leaving the rest of us to exclaim, "Really!? You are dumping her?!"
Well, these are the hottest, most beautiful women that could not keep the attention of their athletes. We are here for you if you need us, ladies.
I make one hell of a listener.
20. Vanessa Williams: Rick Fox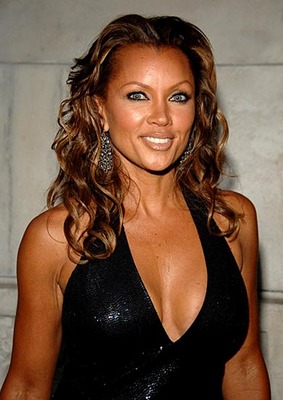 Vanessa Williams married Lakers forward Rick Fox in 2000. The couple seemed happy until marital indiscretions surfaced on the part of Fox. Fox's people stated that the couple had been on a crash course for a split for over a year.
Williams is single and very successful. She has had feature roles in Ugly Betty as well as Desperate Housewives.
Meanwhile, Fox is dating the much younger Eliza Dushku. Okay, Fox wins by a nose.
19. Vanessa Minillo: Derek Jeter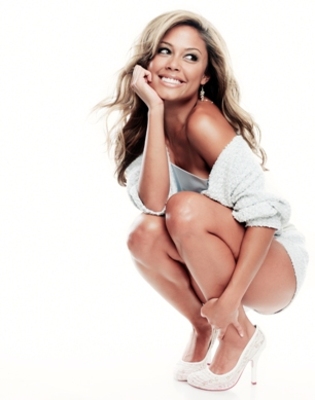 Meet notch-in-the-bed-post No. 74, out of what could be millions.
Derek Jeter is no stranger to hot women. His dating history reads like a rundown of Maxim's Hot 100.
Jeter and Minillo were a couple for a brief time until Jeter called it off. Minillo went on to find true love with Nick Lachey. Jeter has since gone on record to congratulate the couple on their relationship.
It seems Jeter just had bigger fish to fry.
18. Kate Hudson: Alex Rodriguez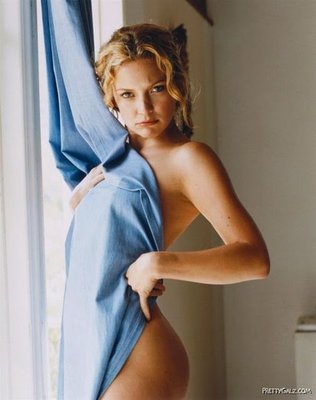 This relationship was a mystery from the start. Hudson and Rodriguez were seeing each other in 2009. They never publicly admitted to dating, but were a very visible couple.
Despite being mum on their affair, they chose to go public with their split. It was an "aha!" moment for fans that shouted out, "I knew it!"
It seems the split followed the Yankees' World Series victory. Hudson was seen storming out of 10AK, a place I would never be allowed entrance to.
Hudson has since moved on to the world of music. She is dating Matthew Bellamy, frontman for the band Muse.
A-Rod is dating Cameron Diaz. She is a lady you want around if you crave popcorn and have little use of your hands.
17. Bridget Moynahan: Tom Brady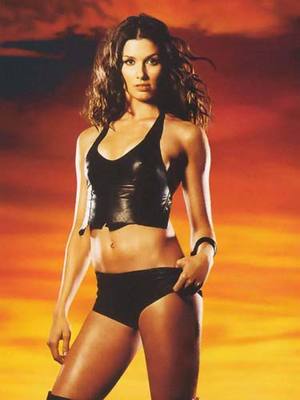 Bridget here dated Tom Brady. For a woman, that is sort of like winning the lotto and then being caught in a hail storm of Girl Scout cookies. The dream was not to last, though. The couple split in 2006. That is where this story gets some heat.
Brady spurned Moynahan for some lady named Gisele Bundchen. I looked her up and she is apparently the hottest chick in the world. As Brady and Gisele became comfortable, Moynahan gave birth to Brady's son in 2007.
The two keep a "civil" relationship around their little boy. Moynahan has continued her illustrious acting career and is set to feature in the upcoming film, Battle: Los Angeles.
16. Elisha Cuthbert: Sean Avery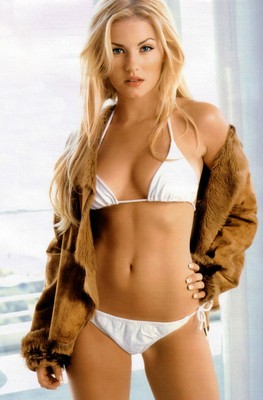 This is one case where it does not matter who broke up with who. Cuthbert is better served in the end. She dated Los Angeles Kings player Sean Avery in 2008. When the pair called it off she took up with another hockey player, Dion Phaneuf.
Avery famously quipped that hockey players have a way of getting in on his "sloppy seconds." The remark showed just what kind of man Avery is, and that Cuthbert would have been better never having known him.
15. Tyra Banks: Chris Webber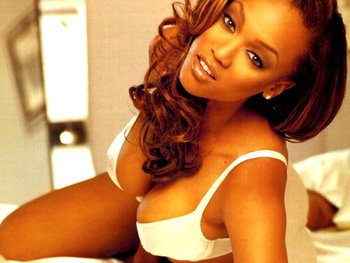 For the early part of the aughts, Tyra Banks and Chris Webber were the NBA royal couple. They were photographed at parties, and generally having fun. That all ended around 2004.
This is another case where two stars did not have the time to be together. Work came first and the relationship suffered.
Chris Webber will be alright, though. Both parties are doing well. Tyra has her own show and Webber is featured on TNT's NBA coverage. He is also married to his longtime girlfriend Erika Dates.
14. Nicole Scherzinger: Lewis Hamilton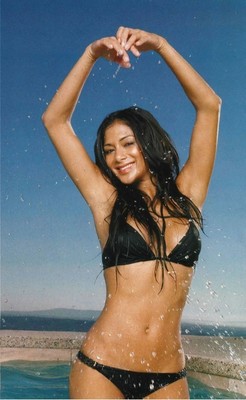 This Pussycat Doll started dating Formula One racer Lewis Hamilton in 2008. Things progressed nicely for the couple. Eventually, they were a serious item. They may have been too serious for Hamilton's taste.
The couple split in 2009 when Hamilton stated he was not ready to, "become engaged, get married or think about having children." Ouch.
Shortly thereafter, Hamilton rescinded and the couple got back together, until last month. The couple is now split for certain this time. I will believe it when I see her on the arms of another man, preferably me.
13. Jessica Simpson: Tony Romo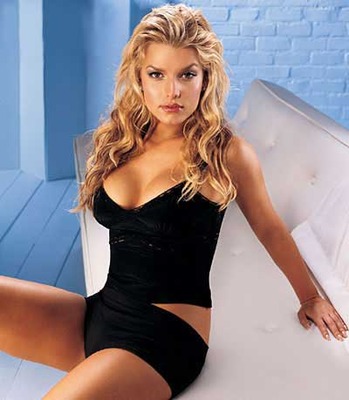 Jess and Tony Romo were all set to be NFL royalty. The couple started dating in November 2007, right when the Cowboys were making their playoff drive. Dallas never reached the Super Bowl, as Romo choked in the postseason.
Fans gave Jessica an earful, blaming her for the poor performance. I am not saying that is the reason they split, I just think it is a horrible start to a relationship. The couple separated in 2009.
Simpson is engaged to former football player Eric Johnson and Romo is set to marry Candice Crawford. Yes, Romo wins this one in a landslide.
12. Maria Sharapova: Cristiano Ronaldo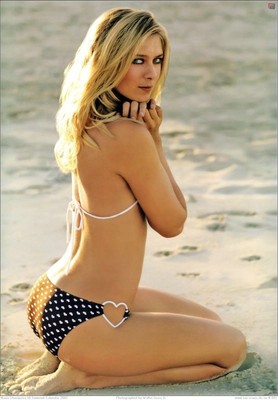 Ronaldo hooked up with the tennis star in 2006. Their escapade was brief, but still enough for you men out there to hate him. Now Ronaldo is content to hop from beautiful woman to beautiful woman with no end in sight.
Sharapova has a lot more sense. She has chosen to settle down with Sasha Vujacic. I am not sure how one makes the transition from Ronaldo to Vujacic. This is a phenomenon that needs more investigation.
11. Halle Berry: David Justice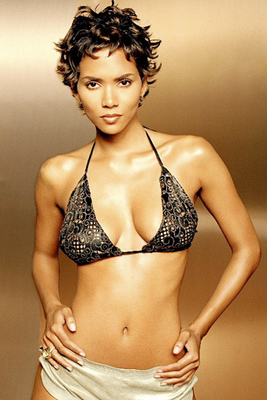 The stunning Halle Berry married Braves slugger David Justice in 1993. The two were unable to juggle her movie career and his baseball departures for long. The couple were forced to divorce in 1997. It led to a very dark time for Berry, who was depressed over the separation.
In 2005, she began dating and had a child with model Gabriel Aubry. The two have since separated. In other news, Halle Berry is still very much hot. Be sure to spread the word.
10. Sophia Bush: Tony Romo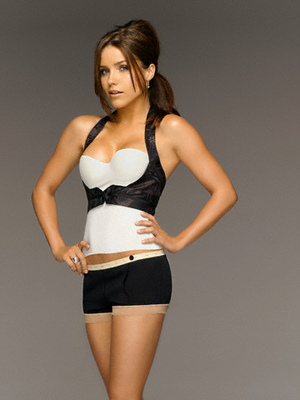 This is a bit unnerving. It is like the hottest women in the world date three or four athletes. It may be time to spread the love. Sophia Bush and Tony Romo were an item back in 2007.
Since that time Romo has dated other women, and found one in particular to marry. Bush is continually asked about rumors putting her with One Tree Hill co-star Austin Nichols. The two have been off-and-on for some time now.
9. Selita Ebanks: James Blake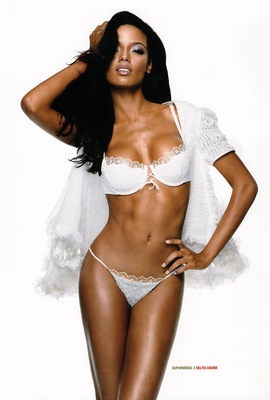 Selita and tennis star, James Blake met in Los Angeles in 2007. They enjoyed a brief romance before Blake called it off. I am sure that was a first for someone that looks like this.
Selita rumors are flying all over the place. She has been speculated to have been with Kanye West, as well as Ryan Howard. Meanwhile, only tennis fans know who James Blake is.
8. Gemma Atkinson: Cristiano Ronaldo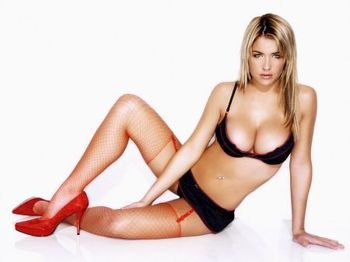 It is unclear who got the last word here. The couple dated for several months in 2007. She was rumored to have slept with a fellow Manchester United player. That would be grounds for dismissal.
She claims the break-up was mutual, and that Ronaldo had his fair share of outside love sources—touche, indeed.
7. Kim Kardashian: Reggie Bush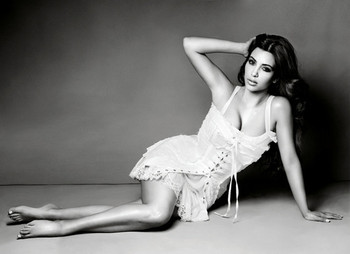 One of the greatest WAGs of all time had to get her, um, WAG start somewhere. It all began with Reggie Bush. Ever since, she has had an insatiable appetite for athletes.
Her and Bush had a tumultuous three-year relationship and it all came to an end when he could not handle her budding notoriety and fame. For a girl that hot, I would handle most anything.
Kim went on to date Cowboys receiver Miles Austin. She is currently getting it on with New Jersey Nets forward Kris Humphries. That makes playing for the Nets all the more palatable.
6. Jessica Alba: Derek Jeter
Jessica Alba and Derek Jeter dated for a brief stint in 2007. Then it all came crashing down. They never specified why they split.
Some rumors have surfaced that Jeter gave Alba something extra. Again, that is a rumor and we may never know the real reason.
Alba is now with Cash Warren, a man with the coolest name in the universe. Meanwhile, Jeter is marrying the hottest woman in the world, Minka Kelly. It all works out in the end.
5. Eva Gonzalez: Iker Casillas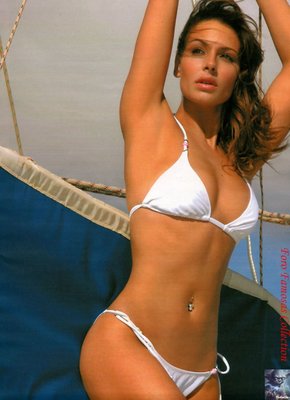 Eva Gonzalez is the kind of woman men write songs about. They also write books, movies and heartfelt journals about them as well.
Eva dated Spanish goalie Iker Casillas for three years. The two called it off in 2008. Now Casillas has an equally distracting beauty in new girlfriend, Sara Carbonero.
Meanwhile, Eva has moved on to a Spanish bullfighter. She is dating Cayetano Rivera.
The couple are a constant source of photos for Spanish magazine Hola!
4. Scarlett Johansson: Derek Jeter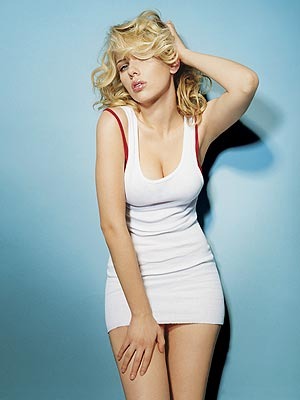 I really hope you like Derek Jeter. By the end of all this, you will absolutely hate the man. He once dated Scarlett before some other eye candy caught his attention. There really was a worry that he would never settle down.
How does this woman not keep you?
Scarlett went on to marry film funnyman Ryan Reynolds in 2008. They separated in December of 2010. So if any of you out there can boast better looks than Reynolds or Jeter, she is fair game.
3. Raica Oliveira: Cristiano Ronaldo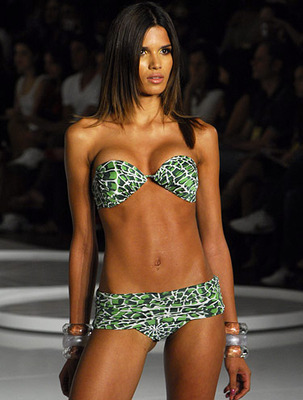 I know what you are thinking, where can I get one of those? Well you have to be really good at something—preferably soccer. You also have to be flush with cash.
The model once dated Ronaldo. Then again, who hasn't? The two started dating in 2005 until Ronaldo had enough and moved on in 2006. I am not sure what he is looking for. Raica looks to be on the right side of perfection.
In 2008, Raica dated Nat Rothschild from the famous banking family. See, didn't I tell you about the money?
2. Jessica Biel: Derek Jeter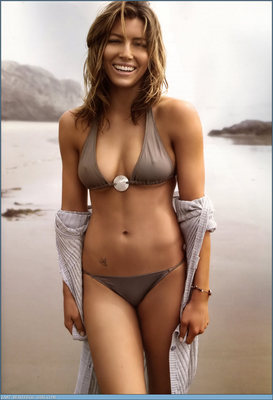 I have gone past anger. Derek Jeter is my god. He has been put on this earth to show us men how it is properly done. The couple were a hot and steamy item in 2006. The two later split and Biel took up with Justin Timberlake in 2007.
Incidentally, Timberlake is the only man alive that can give Jeter a run for his money. Okay, Cristiano Ronaldo too.
Biel and JT are on the outs. Rumor has it that he cheated on her with Olivia Munn. I told you that guy was good.
1. Adriana Lima: Derek Jeter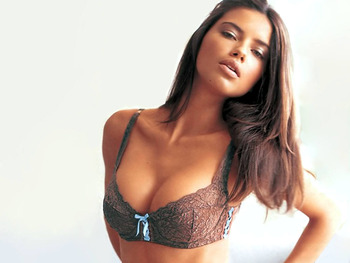 DJ Turn Two dated this hot foxy momma in 2006. He then broke the thing off before the year was out. You can't blame him—the busy man had many more beautiful woman to meet.
Lima is now married to NBA castoff Marko Jaric. I don't think he is going anywhere. The man struck gold. It is best to just get down on your knees and thank God.
Keep Reading