Saul Alvarez vs. Matthew Hatton: 10 Things You Need to Know About the Fight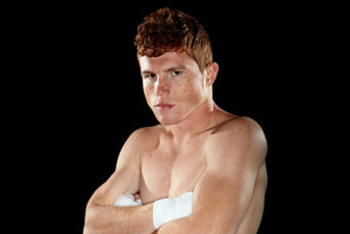 On March 5, 2011 Mexican boxing phenom Saul "Canelo" Alvarez will step in the ring against Matthew "Magic" Hatton, the younger brother of Manchester's own Ricky Hatton.
This bout seems to be another carefully calculated step up in opposition for Alvarez. More reward in terms of resume with very little risk.
On the other hand, Hatton is at point in his career were he must prove he has enough moxie to be considered a serious contender at welterweight.
Let's take a look at 10 things you'll need to know going into Alvarez vs. Hatton
Record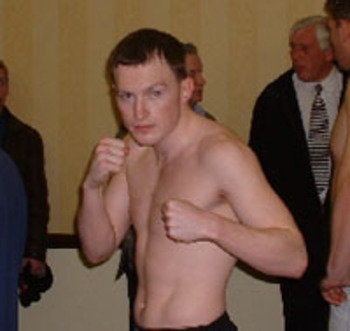 At just 20-years-old, Alvarez has managed to mount up an impressive 35 wins with 26 coming by knock out and no losses. He's called a phenom for a reason as he possesses the ability to be great.
Hatton (41-4-16) hasn't reached the level of his older brother. When we take a closer look at his four losses it shows an inability to rise to the occasion against tougher opponents. That being said Hatton is still ranked No. 14 in the world at light Middleweight behind Canelo who is ranked No. eight according to BoxRec.
Veteran Opponent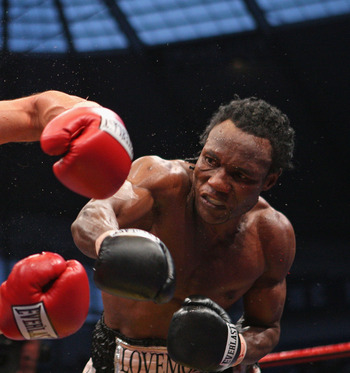 Alex Livesey/Getty Images
Lovemore N'Dou is a durable veteran that shows up on both Canelo and Hatton's resume. While Hatton pulled out a Draw against the very tough South African, Canelo dominated N'Dou and won a lopsided Unanimous Decision.
N'Dou is a signature Journeyman and is used in matchups to give young prospective fighters different looks and test their will.
Power / Strength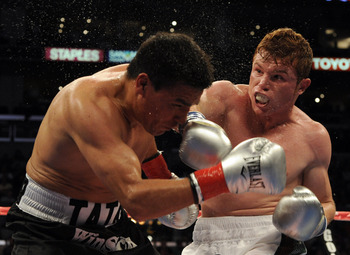 Harry How/Getty Images
Canelo possesses an explosive left hook, a trade mark punch for most Mexican fighters, in addition to a right hand that also brings the heat. With a 72 percent knock out ratio, Alvarez is definitely the stronger fighter in this match-up.
Hatton's weak 34 percent knockout ratio isn't exactly a concern for the Canelo team. They say the apple doesn't fall to far from the tree, but this one may have just rotted on the limb. Ricky doubles that percentage at 68 percent and has fought tougher opponents.
Notable: Alvarez drops Carlos Baldomir in Round 6, only the second time Baldomir has been knocked out, first time in 1994.
Pedigree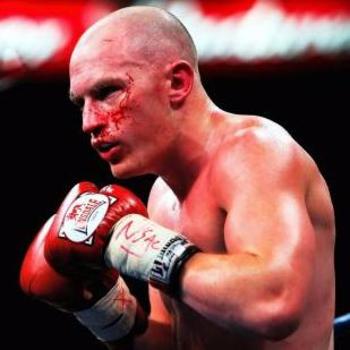 Hatton is a tough guy; as a matter of fact Ricky and Matthew have a background in Muay Thai Kickboxing.
How will that serve him against Alvarez? Well, it won't, but it does show he's a game fighter. The only thing that hurts worse than a punch to the head is a kick to the head.
Ramon, Ricardo & Rigoberto all have two things in common with Canelo. They are all fighters; in fact Rigoberto is the WBA Light-Middleweight Champion. Plus, they are all Canelo's older brothers.
Alvarez grew up watching his brothers fight and at 13-years-old began boxing; winning his first national title at 15-years-of-age.
Training Camp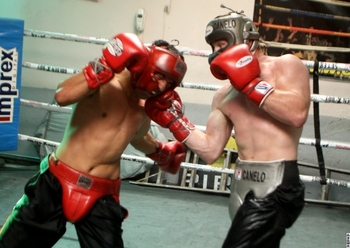 Eddy Reynoso is a relatively inexperienced trainer, but has been working with Alvarez, along with father Jose Reynoso since the beginning. During the Canelo vs. N'Dou fight, Eddy asked Canelo to calm down and box N'Dou.
The strategy was to wait for N'Dou to break down in the later rounds. A flawed strategy since Canelo was just beginning to come on and win brutal exchanges with N'Dou. This time Reynoso says they are training for a beat down and Alvarez looks great in camp.
Depending on whom you listen to; Billy Graham, Lee Beard or currently Bob Shannon—Hatton is a great fighter with a credible chance at winning this fight. Only one opinion really counts. Bob Shannon is the current trainer to Matthew Hatton, but only took over training Hatton In the last two months. Previous trainer Lee Beard was fired as Hatton's trainer after he assumed other obligations in America in Joan Guzman's corner.
Title Bout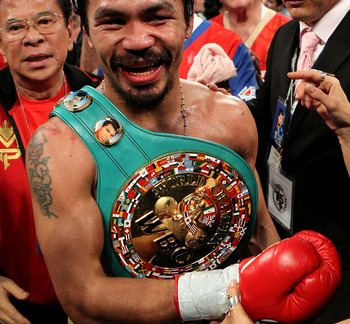 Nick Laham/Getty Images
In early February the WBC announces: Alvarez vs. Hatton bout will be for the Junior Middleweight belt left vacated by Manny Pacquiao. The fight will be at a catch weight of 150. This new element adds an extra layer of intensity and intrigue to the bout. Fighters tend to train and fight harder when they know a belt is on the line.
"Manny is the best pound-for-pound fighter in the world and one of the best that has ever been so the fact that it is his old belt makes it even more special." Hatton told reporters.
Notable: Many boxing experts regard the WBC belt as the main title out there.
X Factor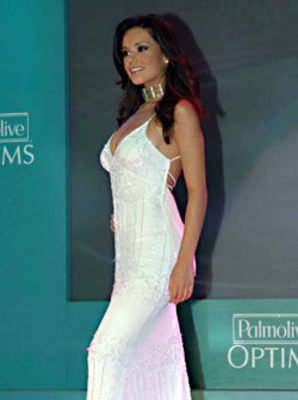 Canelo has the ability to transcend borders and become a worldwide super star. Saul's last bout against N'Dou had marketing and promotions on every item imaginable.
Ring, ropes, turnbuckles, ring apron and banners not to mention Canelo's trunks looked like the body of a stock racing car. He's a young red-headed freckled-faced marketing machine that just happens to be engaged to Marisol Gonzalez, Miss Mexico, who represented her country in the Miss Universe pageant.
Hatton, well he's the younger brother to the other Hatton—everyone knows that.
The Midas Touch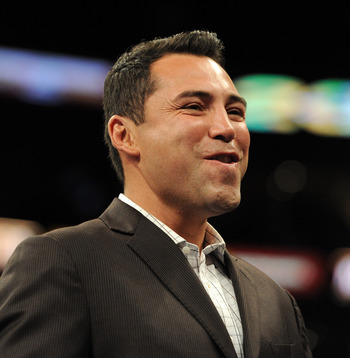 Harry How/Getty Images
The Golden Boy Oscar De La Hoya promotes Alvarez and has enlisted every specialist imaginable to help his new prospects career. Every move is carefully calculated by De La Hoya to ensure his cash cow keeps paying dividends.
Matthew is promoted by his older brother Ricky. While we all know Ricky has deep pockets with big time connections in England, this doesn't do much for Matthew's career. He is either in his older brother's shadow or riding his coat tails.
Backing and entourage provide support and confidence.
Bad Blood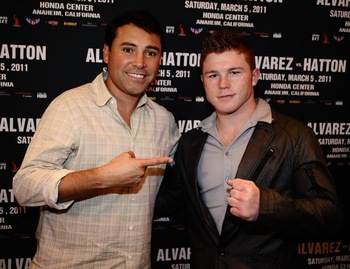 There really isn't any. Matthew originally turned down a fight with Alvarez in December, "I didn't accept it this time because it meant flying out to Mexico and I was also giving away a lot with the weight as well. I don't think I would have got the rub of the green in his home country. He's massive in Mexico." Hatton told the Manchester Evening News.
No feelings were hurt and no one felt slighted, in fact Oscar stayed in touch with Hatton's camp and contacted Matthew immediately after Alvarez beat N'Dou.
It's His Time!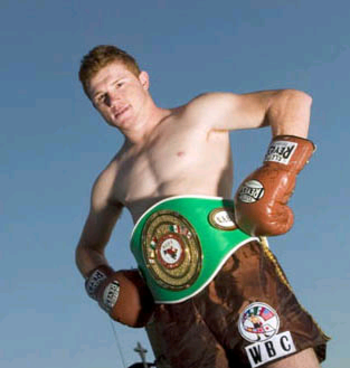 This will be the sixth time Canelo has fought in the last year. He is being groomed for the main stage and Hatton isn't good enough to derail the Canelo train.
"This kid has a rock star following. It's unbelievable," De La Hoya said. "We had the weigh-in, jam-packed outdoors, and for the first time ever I realized I'm retired and that nobody cares about me anymore. When all the little girls were following [Alvarez] and I was left behind, I was getting trampled. It was like, '"Wow, this kid is the next guy.'"
Keep Reading