UFC 127 Results: Top 10 Lightweights in the UFC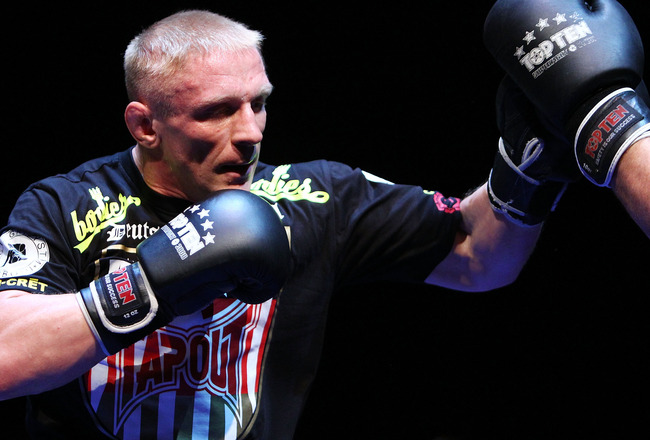 Mark Nolan/Getty Images
The lightweight division lost one contender and gained another at UFC 127. Dennis Siver's upset win over George Sotiropoulos shook up the lightweight rankings.
Already a division with an unclear title picture, the lightweight division will now have to sort out where Siver falls in line as a contender. The extremely deep division continues to produce new contenders as well, so the situation atop the division might be crazy for awhile.
Top lightweights formerly from the WEC, such as Anthony Pettis and Ben Henderson, will need to prove themselves before they can truly be considered top lightweights. Pettis will get a chance to do so immediately, as he is expected to face Clay Guida in his next fight.
10. Evan Dunham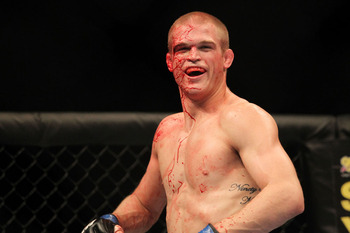 Evan Dunham appeared to be on his way to the top with his wins over Efrain Escudero and Tyson Griffin. However, Dunham has now lost two fights in a row against Sean Sherk and Melvin Guillard.
Since his loss to Sherk remains controversial, Dunham is still considered one of the best lightweights in the organization, but he will need a win in his next fight to continue being recognized as such.
9. Takanori Gomi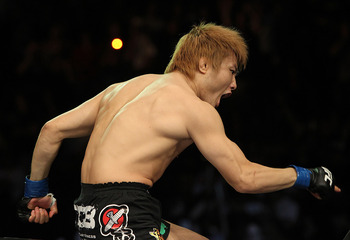 Like Evan Dunham, Takanori Gomi's time as a top lightweight may be dwindling. Gomi has now lost two of his last three fights, although those losses did come against solid fighters in Kenny Florian and Clay Guida.
Gomi's knockout of Tyson Griffin was impressive, but it won't be enough to keep him on this list for long without another win soon.
8. Jim Miller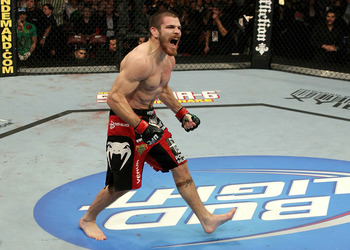 Jim Miller's 19-2 record is stellar—especially when you consider the only two losses of his career came from fights against Frankie Edgar and Gray Maynard. However, those losses may be contributing to the difficulty that Miller is having in earning a title shot.
Considering Miller's next opponent—Kamal Shalorus—it appears that the UFC is content to slowly progress him up the lightweight ladder. Miller has said that he feels that there is no reason that he shouldn't be considered the third-best lightweight in the UFC.
Based on his losses, that is a legitimate claim, but Miller still needs the wins over top competition to earn that spot in the division.
7. Clay Guida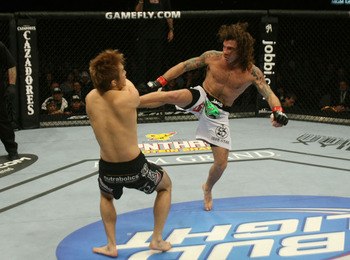 Since losing consecutive fights to Diego Sanchez and Kenny Florian, Clay Guida has won three straight fights. Most recently, Guida submitted Takanori Gomi in an impressive performance.
Guida's next fight will be against WEC Lightweight Champion Anthony Pettis. Since Pettis had been promised a title shot before this fight was set up, it is possible that the winner of this fight could be fighting for the belt.
6. Sean Sherk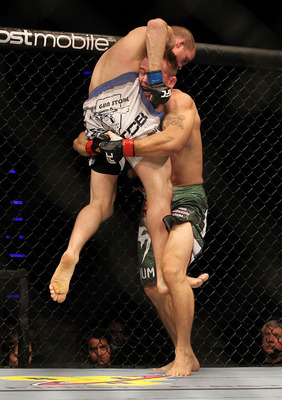 After being inactive for more than a year, Sean Sherk earned a hard-fought win over Evan Dunham in his return to the Octagon. Sherk, who has been recovering from multiple injuries, has not fought again since that September 2010 fight.
Sherk's next opponent still has not been named, but he is expected to return in the summer of 2011.
5. Melvin Guillard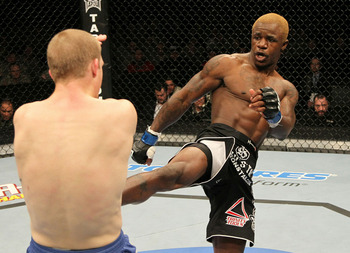 While Sean Sherk's win over Evan Dunham was somewhat controversial, there was no questioning Melvin Guillard's dominant technical knockout of Dunham. With that win, Guillard has now won seven of his last eight fights.
During that time, Guillard has also finished Dennis Siver. Guillard looks like a new fighter since training with Greg Jackson's camp and he is a serious threat to fight for the title by the end of 2011.
4. Kenny Florian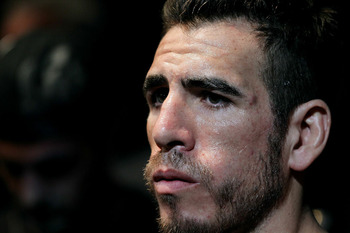 Kenny Florian had the opportunity to fight in a third title fight if he defeated Gray Maynard in his last fight. However, Florian came up short of a championship yet again.
After the loss, Florian has decided to drop to featherweight in hopes of fighting Jose Aldo for the title. Florian's first fight at 145 pounds will be against Diego Nunes, who is fresh off of a win over former WEC Featherweight Champion Mike Brown.
3. B.J. Penn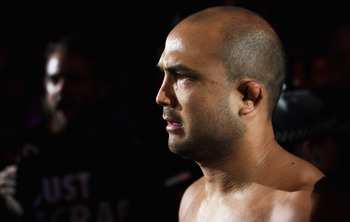 Mark Kolbe/Getty Images
Considering he just fought to a draw with one of the best welterweights in the world, B.J. Penn might not be fighting at lightweight for much longer. Still, he will remain on this list until he has been inactive in the division for one year.
While he is included, Penn will remain highly-ranked. His only losses at 155 pounds since 2002 have come from fights against UFC Lightweight Champion Frankie Edgar.
2. Gray Maynard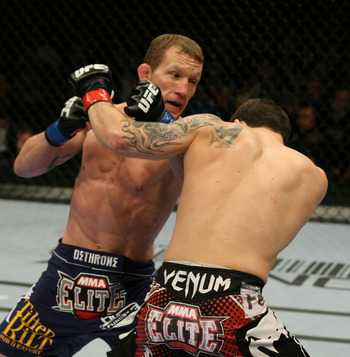 Gray Maynard came extremely close to dethroning Frankie Edgar as champion in a rematch of a fight that Maynard won in April 2008. Maynard had Edgar badly hurt in the first round, but he was unable to finish the fight.
After the title fight ended in a draw, Dana White initially said that there would not be a rematch. However, White reversed his decision later and now there will be a rematch for the belt.
1. Frankie Edgar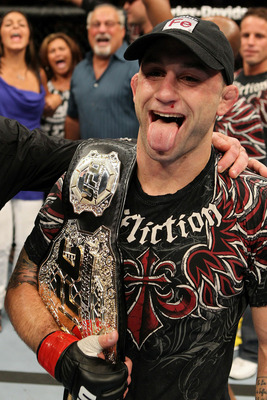 Frankie Edgar had a scare in the first round against Gray Maynard in his last fight. Edgar was able to recover though, and evened the fight on the scorecards to retain his belt.
Edgar showed incredible toughness and heart to be able to come back from the first-round beating that he took. Now, Edgar will have to even his record against Maynard by winning in the third fight of their trilogy.
UFC 127: Penn vs. Fitch Results, News and More
Sean Smith is a featured columnist for Bleacher Report MMA. For the latest insight and updates on everything MMA, you can follow Sean on Twitter @BR_Sean_Smith
Keep Reading