NCAA Tournament: Which SEC Teams Will Make It?
Chris Graythen/Getty Images
The SEC regular season heads into its final week. Looking ahead to the postseason, there are several SEC teams in the running for the Big Dance. Some are a lock to make the field, others not so much. An upset in the SEC Tournament could send a surprise team to the dance and possibly cost another one a bid. If you think that never happens, see 2008 when Georgia won it as the bottom seed. Here is a look at who is in, and who is teetering on the bubble.
Florida Gators
Al Messerschmidt/Getty Images
Florida is a lead-pipe lock. They could possibly end up as high as a No. 2 seed if they were to beat Alabama and Vanderbilt and then win the SEC Tournament.
If a disaster were to happen and they lose their last four games, including yesterday at Rupp, they are still probably a five. The Gators are currently 22-6 with plenty of resume buildings wins. They beat Florida State, Kansas State, Xavier, Tennessee twice, Georgia twice, Kentucky and Vanderbilt.
Kentucky Wildcats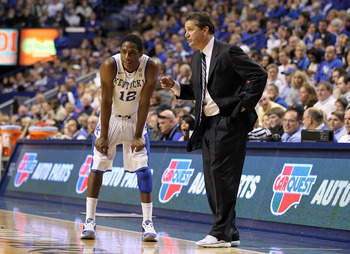 Andy Lyons/Getty Images
Kentucky is also a lock. At 20-8 with wins over Louisville, Washington, Notre Dame, Florida, Georgia, and the potential to pick up another against either Tennessee or Vanderbilt (perhaps even both), the Cats are solid. If they were to lose three straight and go in at 20-11, probably an eight seed. If they were to go on a run and win those two and the SEC Tournament, probably as high as a three.
Vanderbilt Commodores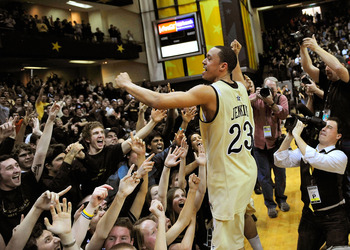 Grant Halverson/Getty Images
Vanderbilt is in. At 21-7, Vandy still has a couple of opportunities to bolster the resume with Kentucky and Florida this week. They already have beaten North Carolina, Marquette, Georgia twice, St Mary's, Alabama and Kentucky. If they were to lose both games this week and get knocked out in round one of the SEC, they are still probably a seven or eight seed. Win out and take the SEC Tournament, and I could see Vanderbilt as a possible two. The wins over UNC, UK and UF will look very good.
Georgia Bulldogs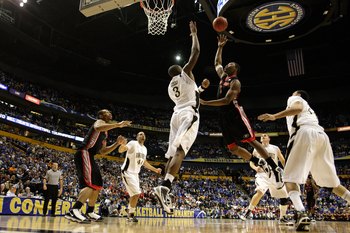 Andy Lyons/Getty Images
At 19-9, the Bulldogs are on the bubble. They do have a few nice wins over Tennessee, Kentucky and UAB. What they don't have are any bad losses. The Dawgs worst loss is to Temple. They had close games with Florida twice, Tennessee, Kentucky, Notre Dame and two with Vanderbilt. I think the Dawgs are in as long as they beat LSU and Alabama this week. The Alabama game could be fun. If they do this, they are probably anywhere from a 10 seed to possibly a 12.
Tennessee Volunteers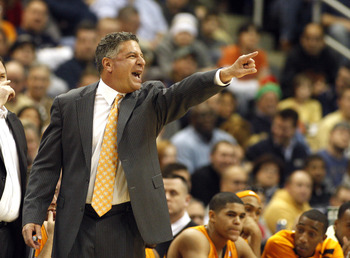 Justin K. Aller/Getty Images
Tennessee. I don't understand how you are a lock. But every day on ESPN or CBS or wherever, I keep hearing that you are in. 17-12 with some very bad losses doesn't have you on the bubble? It should. I know UT beat Villanova and Pitt. Does that mean they get to take the rest of the season off? Because that's what they've done.
They're 7-7 in the SEC. They've lost to Oakland, Charlotte, College of Charleston, Arkansas and Mississippi State. They also had narrow escapes against UT-Martin and Belmont. Wait, you made Belmont come play you twice? Both times at Knoxville? Really? You couldn't got to their place the second time? Who does that? I guess now that Belmont is 27-4, you are going to beat your chest and brag that you beat them twice? Lame.
Tennessee has a game at South Carolina and at home against Kentucky. Win them both and don't get knocked out of the SEC Tournament in the first round, and then maybe we'll let you in a play in game.
Alabama Crimson Tide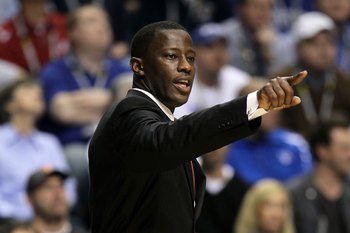 Andy Lyons/Getty Images
The Tide should be congratulated just for making it this far. They were really digging themselves out of a hole when SEC play started. They've almost made it. Almost.
Losing to Ole Miss yesterday really hurt. Now the Tide face Florida in Gainesville and Georgia at home. The Gators game will decide the SEC Champion. Look for Florida to be highly motivated in that one. Should the Tide lose that one, the Georgia game could very well be an elimination game.
Alabama has a 19-9 record with wins over Tennessee and Kentucky. They really need another signature win either this week or in the SEC Tournament.
For everybody else in the SEC, it's simple. You win the SEC Tournament. That's your only way in.
Keep Reading