LA Lakers, Carmelo Anthony, LeBron James and Sunday's Top NBA News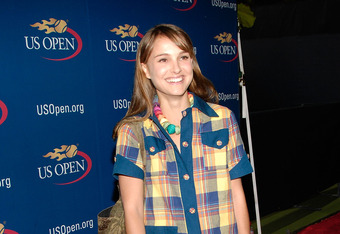 Gary Gershoff/Getty Images
The Lakers win, Carmelo Anthony visits LeBron, and all of Oscar Sunday's NBA news coming to you courtesy of Bleacher Report correspondent/self-aggrandizing name dropper, Ryan Braun.
On site for Esquire* at the Academy Awards in dreary Los Angeles, CA, RB will be with you throughout the course of the day, keeping you abreast of the proceedings from the Coffee Bean on Wilshire.
Are the Lakers prepped for Oklahoma City? Can the newly Melo'ed Knicks keep pace with LeBron and the Heat? If Natalie Portman passes me at this coffee shop, how quickly can I expect to seduce her and thereby get her to leave Benjamin Millepied and raise the baby as my own?
While this isn't the first time a ballerina has bested me, I'm still feeling up to answering those questions.
To kick things off, two articles:
We get our third look at the newly constructed Melo-Stoudemire (Melomire?) super-team, and staff writer Richard Langford makes his predictions here.
Featured Columnist Ryan "Nice Name" Rudnansky takes an insightful look at the most surprising non-deals of the deadline; the deals that were ultimately left unconsummated.
And on that note—where, oh where, is Natalie Portman?
*not true.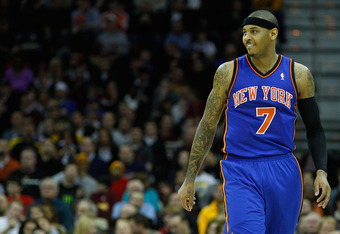 Does Carmelo Anthony Have LeBron James number?
This is the part of the story where I sound cool. I played basketball against Carmelo Anthony in high school.
This is the other part. So thorough was the ass kicking/development altering, athletic emasculation I received that my beaten silhouette was actually considered for the underside of Carmelo's Jordan-brand shoe. (In a subsequent rejection, it was declined. "Too Jewish.")
Irregardless, I've recovered, and the point of that anecdote is actually that LeBron James and I have something in common.
Historically, Carmelo Anthony has kicked our asses.
Is that unnecessarily hyperbolic? Probably more so then any hyperbole in the history of the world. But I get paid by the hyperbole (not exactly living off the royalty checks from my Air Carmelo's), so just go with me here…
Carmelo is 8-4 lifetime against LeBron James, and while Melo is not athletic enough to stop LBJ from putting points on the board, he is one of the few players in the league that can reciprocate. LeBron struggles to guard Carmelo. For whatever reason, dating back to high school, he's always had difficulty. Carmelo is tall, Carmelo is strong, and Carmelo's offensive game is so varied that there really isn't a defensive advantage LeBron has against him. And CA is probably the only guy in the league for whom that is the case.
In his career, Carmelo has averaged 21.3 points a game vs. LBJ, but that number is actually just under 25 a game when taken from after Carmelo's sophomore swoon.
Check out this video from the last time they met.
(Also, check out this article by Pat Mixon on the upcoming prospects of the Knicks.)
This article is
What is the duplicate article?
Why is this article offensive?
Where is this article plagiarized from?
Why is this article poorly edited?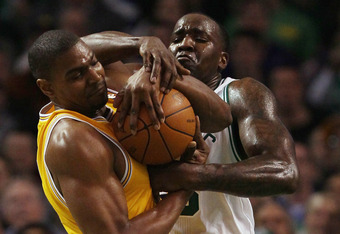 Is Kendrick Perkins enough to allow Kevin Durant to lift Oklahoma City?
The biggest trade of the deadline may supply Oklahoma City with the biggest boost. Eighties throwback and post-defender extraordinaire Kendrick Perkins will soon make his way to town (he's currently nursing an MCL injury), and the Thunder will soon make their way to the top of the conference.
The Thunder--a team whose biggest weakness was their size on the interior--now sports perhaps the league's preeminent defensive postman not named Dwight Howard. Additionally, the removal of Jeff Green from the starting lineup opens up the 4 spot for the defensively precocious Serge Ibaka (who, long term, figured to end up starting regardless.). Perkins is 6-10, 275, Ibaka 6-10, 240, and both are stout, shot blockers, and can rebound.
Perhaps the only difficulty in adjusting to this deal may come on a personal level. The Thunder and the Celtics are perhaps the two closest teams in the league, and members of both teams seemed taken aback by the sudden change of locker room scenery.
Sans Perkins for the next few weeks, the Thunder get a key test today when the Lakers visit in a rematch of last year's Western conference quarterfinal.
Update after one? 28-22 Thunder.
(Check out this take on the new OCK starting five, by Chris Leyden.)
This article is
What is the duplicate article?
Why is this article offensive?
Where is this article plagiarized from?
Why is this article poorly edited?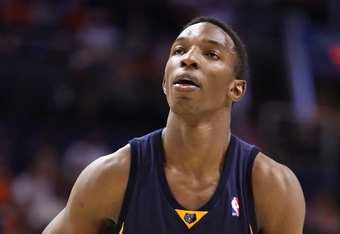 Yao Ming is out, and Hasheem Thabeet is heading to Houston.
On Thursday, the Memphis Grizzles dealt 24-year-old center Hasheem Thabeet, DeMarre Carroll and a lottery-protected pick to the Houston Rockets for a now 32-year-old Shane Battier, and Ish Smith.
Only two years removed from selecting Thabeet with second overall pick in the 2009 draft, the Grizzlies have given up on him.
In a rare case of seller's remorse, owner Michael Heisley opens up to Chris Tomasson of FanHouse:
"I don't know whether it's a mistake (having drafted Thabeet),'' Heisley said. "I look at (giving up Thabeet) with great concern. ... I think Houston needs a good center and I think that Thabeet could come back to haunt us. ... Absolutely, it's hard for us (to trade Thabeet). It's extremely hard. ... If he develops, he's going to be a big factor in this league and we might be eating our words.''
Heisley continues that the reasons for the trade were apparently twofold. In the immidiate, Battier adds stability and experience for a potential playoff run, while in the long haul, the Grizzlies didn't see Thabeet usurping 26-year-old center Marc Gasol for playing time. Regardless, it seems awful soon to abandon a project everyone knew would take work going in.
More Heisley:
"When we drafted (Thabeet), Tony Barone, who's head of our player personnel thing, said, 'If you draft him, then you've got to play him. He needs to get minutes to develop.' ... We basically never really could find the time for him to get him in the lineup to really develop him as much.''
That's a logical assessment, but it also begs the question, why draft Thabeet at all? In doing so, the Grizzlies knew what they were getting into, and chose to get into it in lieu of, say, someone like Stephen Curry…who would seem a pretty good fit in the Grizzly lineup.
As for the Rockets, well, I assume they know what they're getting into as well. Thabeet is still incredibly raw, but he's 7-3, can block shots, and he has never gotten a true chance to develop. With Yao Ming now unlikely to return to Houston, they, if anybody, can afford to give him the opportunity.
(Check out James Schmidt's pre-deadline slideshow on moves the Rockets should have made.)
This article is
What is the duplicate article?
Why is this article offensive?
Where is this article plagiarized from?
Why is this article poorly edited?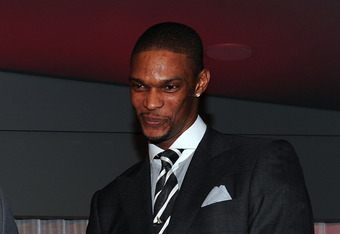 Carlos Boozer notes Academy Awards are tonight, Chris Bosh is making a push for best actor.
I don't think I'm going out on too much of a limb when I say Chris Bosh currently has less street cred then Al Franken.
Chris Bosh, the NBA's premiere advocate of knee safety, apparently is not above taking one on the chin. (Figuratively, of course. "No touching of the hair or face.")
Here's the play in question.
You know, in a way, I kind of begrudgingly admire Bosh. Only a man with no regard for his image (or a complete lack of self-consciousness), would dare pull a move like this while in the middle of a 1-18 shooting night that all but cemented his status as an amiable third wheel rather then a legitimate NBA star all for the sake of helping his team win. And in spite of the fact that Bosh's team did not actually win, does that taint his intention?
Bravo, Chris Bosh. James Franco cutting his arm off was less convincing.
(Check out this B/R article on Miami's season thus far.)
This article is
What is the duplicate article?
Why is this article offensive?
Where is this article plagiarized from?
Why is this article poorly edited?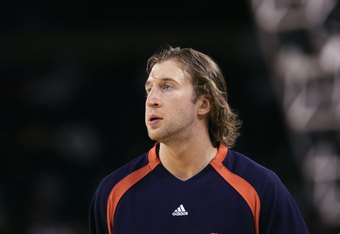 The Boston Celtics lose Kendrick Perkins; does Danny Ainge know what he's doing?
The Celtics are shopping hard. They have to.
The Boston Herald reports that Danny Ainge is hard after (as in 'going hard after!') Troy Murphy (although, admittedly, Troy Murphy is a looker.) in an effort to replace former Boston bruiser, Kendrick Perkins. Dan Gadzuric is also in the mix.
"Our team is still not whole," said general manager Danny Ainge. "We started out great. We played great basketball with Shaq in the middle. I think it'll be easier for Shaq to return in a starting position, which I think he has earned with his play this year."
Yikes. I think it stands to reason that this is what Danny Ainge was thinking in trading away Perkins. That Shaq could do the job. And maybe he can, in stretches. But Shaq is days away from 39, and with the exception of one miracle, cocoon-esque season in Phoenix, he hasn't played more then 61 games in six years. If Shaq is lucky enough to be healthy come the playoffs, it stands to reason he may not be in rhythm. Or worse, he may not be in sync with a Boston defense he would presumably need to anchor. A Boston defense for which Kendrick Perkins was a significant loss.
(Check out this article by Ryan Cook comparing Blake Griffin and Kevin Garnett.)
This article is
What is the duplicate article?
Why is this article offensive?
Where is this article plagiarized from?
Why is this article poorly edited?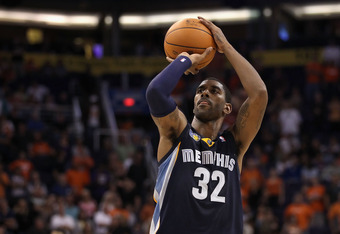 O.J. Mayo, the Chicago Bulls, and the trade that wasn't.
Amidst all the activity that swirled around the trade deadline, perhaps one of the most consequential moves was one that didn't go through. Because Thursday came, and Thursday went, and the Chicago Bulls did nothing. Though it wasn't for lack of effort.
According to the Sacramento Bee (literally; this is their exact headline), the Bulls made a strong pitch to land O.J. Mayo at the trade deadline.
Per the Bee:
"According to multiple league sources, the Bulls aggressively pursued Grizzlies shooting guard O.J. Mayo, offering Ronnie Brewer, two first-round picks and one second-round pick."
That's too bad. The Bulls are one of the league's fastest rising teams on account of Derrick Rose and their stellar defensive play, but they are seriously lacking at the two spot and will be hard pressed to outscore people in the playoffs without a substantial upgrade. I speculated last week that Courtney Lee could have been a nice addition as a perimeter shooter athletic enough to defend at Tom Thibodeau's standard, but O.J. Mayo would've been even better. The first and third picks respectively in the 2008 draft, Rose and Mayo would seem to play the kind of complementary games that would thrive together.
With Mayo's contract up after the 2011-12 season, perhaps this is something to Grizzlies would be willing to explore again in the summer.
(Check out this article on why Mayo's departure might have benefited the Grizzlies as well.)
This article is
What is the duplicate article?
Why is this article offensive?
Where is this article plagiarized from?
Why is this article poorly edited?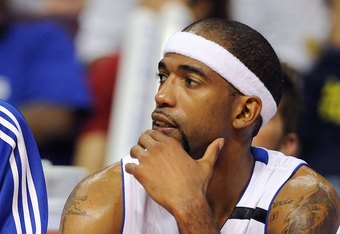 Can Richard Hamilton Get Out of Detroit?
According to Ken Berger, the Pistons continue to discuss a buyout for surprising malcontent and upcoming DNPCD regular Richard Hamilton. But according to a Berger source, the chances of that happening are "slim," given that Hamilton has two years and $25 million remaining on his contract. Further leaving the team in limbo, the Pistons face an ownership change that has yet to be completed, and no significant moves are likely to move forward until the new ownership is in place.
Berger on a recent shouting match:
"Tension that has been building for months between Kuester and the veteran players boiled over in an ugly recent confrontation between Hamilton and Kuester, sources said. It was not the first time this season that the two have verbally gone after each other, though this incident was reported to have been a one-way tirade from Hamilton to Kuester in which the former All-Star questioned the coach's decisions and credentials."
This is pretty ugly, and I think I speak for the Pistons fan base when I say that Rip is pretty far off base here. Last week, the Cavaliers had a deal on the table to bring the disgruntled guard to Cleveland in exchange for a Detroit draft pick. Subsequently, money-is-no-object Cavalier owner Dan Gilbert had agreed to buyout Hamilton for a substantial amount of that $25 million dollars. And it was Hamilton who declined.
Seems to me, a guy that antsy to get out of Detroit would have to forfeit either the right to haggle or the right to complain. Richard Hamilton chose to do neither.
(Check out this list of the NBA's top ten most overpaid players, or which Rip Hamilton is a part.)
This article is
What is the duplicate article?
Why is this article offensive?
Where is this article plagiarized from?
Why is this article poorly edited?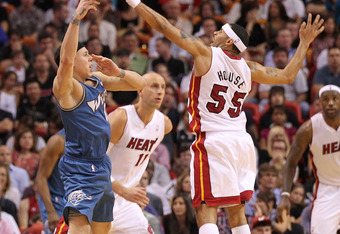 Trade Deadline Over, but LeBron and Miami still active?
We're less then three days removed from the trade deadline, and the Heat are making moves. Word comes from Barry Jackson of the Miami Herald that Pat Riley is looking into the possibility of adding recently acquired Wizards point guard Mike Bibby in an effort to shore up perhaps the Heat's greatest weaknesses: point guard play, and consistent perimeter shooting. Bibby is not yet eligible for such a move, but a buyout from Washington isn't off the table.
Another possibility for the Heat would be Sacramento center Samuel Dalembert, an aging but talented big who has expressed interest in joining Miami. "It would be nice to play [there]. I see myself fitting in well with this team. They need someone to block shots, rebound. I can get lobs as an athletic big man. Some of their centers are at the tail end."
While Dalembert is also a buyout candidate, he remains a stronger possibility for Miami's midlevel exception this summer.
(How did the trade deadline impact the title contenders? Check out this article from Reservoir God.)
This article is
What is the duplicate article?
Why is this article offensive?
Where is this article plagiarized from?
Why is this article poorly edited?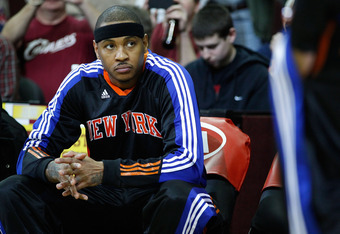 Knicks vs. Heat: Can Carmelo defeat LeBron?
Coming off an embarrassing loss to the team with the worst record in the league, the new look Knicks now head to Miami to do battle in what is sure to become in the years upcoming one of the league's more hyped regular season events.
Carmelo Anthony vs. LeBron James as it was always meant to happen: four times a year.
But with only a paltry two games under their collective belt, and Anthony already nursing a sore right elbow, do the Knicks have any hope of pulling off a road win at the American Airlines arena, where the Heat are 22-5 this year?
Anthony is struggling with a bursa sac injury, but said he will "without a doubt" make his third appearance in the NY starting lineup. While admitting that he may not be 100 percent for a couple of weeks, Carmelo implied that with only 26 games before the playoffs there's really no time to be spent resting (a stance New Yorkers have already coined, 'bursa sacking up.').
And regarding Miami specifically?
"For us, [Miami] should be a statement game to come out here and want to beat this team." Anthony said. "I'm pretty sure it's going to be an exciting game."
So can the intensity of the national spotlight energize the Knicks enough to keep them afloat against perhaps the hottest team in the league? Probably not.
But starting at 8:00 tonight, what were once great rivalries—New York/Miami, Carmelo/LeBron--will begin to be again.
(Check out this Jon Gilbert article on how each team fared at the trade deadline.)
This article is
What is the duplicate article?
Why is this article offensive?
Where is this article plagiarized from?
Why is this article poorly edited?