College Football 2011 Predictions: 10 Teams Looking at a Drop in the Rankings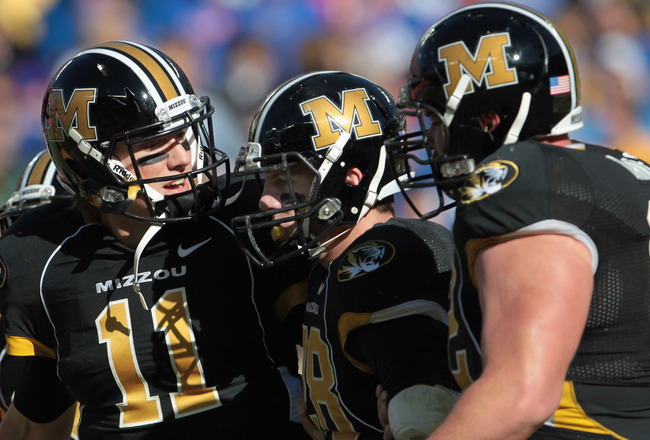 Jamie Squire/Getty Images
Not every team can finish in the Top 25 at the end of every single season. Some teams move in, and others are forced to drop out. It's how college football works.
Every team can't be Boise State, which has finished in the Top 25 for what seems like an eternity. Not every team can be Ohio State and consistently finish with a record anywhere between 9-3 and 11-1.
So what 10 teams have the greatest chance of toppling out of the Top 25 for next season?
10. Texas A&M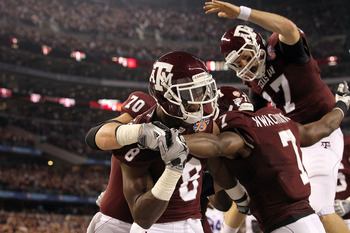 Ronald Martinez/Getty Images
Texas A&M has slowly but surely been building up a solid football program after multiple years of hardship. Their work paid off last year, as the Aggies finished the year ranked 19th in the nation.
But how likely are they to remain in the rankings this year?
They got to face Oklahoma and Nebraska at home in 2010. Plus, they were able to take on Texas during a serious off year.
It seems as if Texas A&M simply got lucky with some awesome scheduling.
9. Mississippi State
Rick Dole/Getty Images
Under the tutelage of Dan Mullen, Mississippi State is no longer drudging along at the bottom of the SEC. It is suddenly a team that Auburn, Alabama and LSU have to take seriously.
After two straight seasons of improving records, it just feels like MSU is looking at a slight setback. Call it a gut feeling.
Besides, they ran across two reeling teams, Florida and Georgia, last season. That won't happen again.
8. Michigan State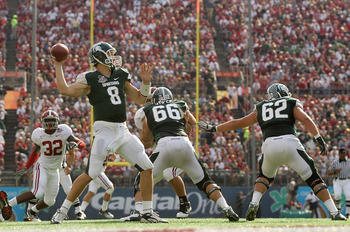 Mike Ehrmann/Getty Images
Michigan State football was one of the true feel-good stories of 2010.
They had their miraculous victory over Notre Dame, where they faked a field goal that would've sent the game into a second overtime and instead threw the game-winning touchdown pass.
Shortly after the game, head coach Mark Dantonio suffered a heart attack.
The Spartans played well throughout the season and finished the year 11-1, before getting spanked by Alabama in the Capital One Bowl.
It seems as if the Spartans got by with heart and determination after the plight of their coach this past season. They are probably looking at a step back in 2011.
7. South Carolina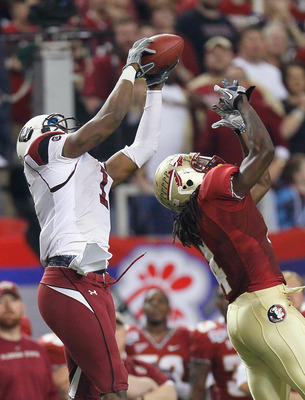 Kevin C. Cox/Getty Images
It's another team that got ridiculously lucky with scheduling in 2010.
The Gamecocks, who have historically underachieved with Steve Spurrier coaching, seized the moment when the rest of the SEC East was in utter shambles. To put it in perspective, they won the SEC East with a 5-3 conference record.
That's almost unheard of.
Look for some combination of Florida, Georgia and Tennessee to rebound in 2011, knocking the Gamecocks back down in the rankings.
6. Maryland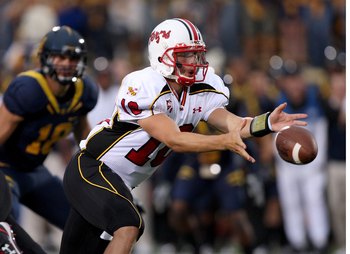 Ezra Shaw/Getty Images
A new coach. An easy schedule last season. Maryland is probably going to fall just a bit in 2011.
Another product of a laughably weak conference, the ACC, Maryland peaked during the right season.
They played only three ranked teams last season, losing to all of them, while one of them didn't even finish the season ranked.
Outside of those three games, the Terrapins feasted on weak opponents. It doesn't look like that will happen again.
5. Nevada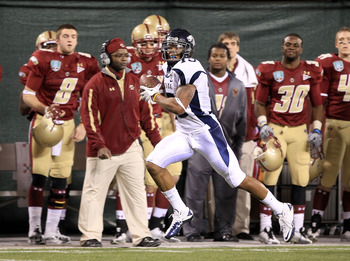 Ezra Shaw/Getty Images
Nevada had a tremendous run in 2010. A 13-1 finish and a win over Boston College in a bowl game is nothing to scoff at.
But their time is done.
They are losing their senior quarterback, Colin Kaepernick. That alone is enough to knock them back down.
But historically, these lower-level teams peak for a season or two and then quickly fall back to their usual level of success. Boise State is probably the lone exception.
4. UCF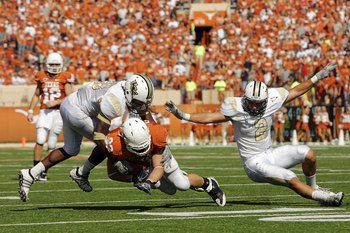 Brian Bahr/Getty Images
As an Orlando native, it's pretty clear the pattern that UCF football has taken.
George O'Leary and the team puts forth a tremendous season. They win the Conference USA title and bring hope that UCF is finally breaking into the upper echelon of college football.
The next season rolls around and is filled with hope and excitement.
And then, they go 5-7.
The O'Leary era in UCF is marked by tremendous inconsistency, with results that range from winless to C-USA champions.
It just feels like a down year is coming.
3. Missouri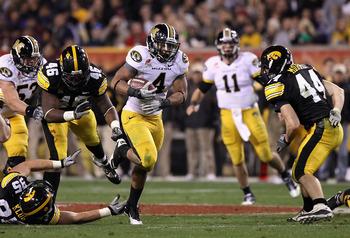 Christian Petersen/Getty Images
Losing your starting quarterback to the NFL draft is the quickest way to go from ranked to unranked.
Missouri's starting quarterback in 2010 was Blaine Gabbert. Gabbert just happens to be the top QB prospect across draft boards.
Missouri is poised to suffer.
They also have to run the Big 12 gauntlet of Oklahoma, Texas, Texas Tech, Oklahoma State and Texas A&M.
Expect a down year from the Tigers.
2. Tulsa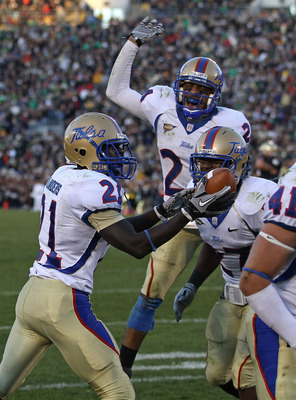 Jonathan Daniel/Getty Images
They return starting quarterback G.J. Kinne, which is a very good sign.
But they also start the season with games against Oklahoma, Oklahoma State and Boise State, with Tulane thrown in the middle.
It's never a good idea to start a season 1-3. Tulsa will then be forced to play catch-up for the rest of the year, putting itself in a situation where they can't lose throughout conference play.
They won't get it done.
1. Auburn Tigers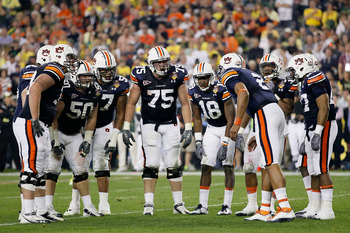 Kevin C. Cox/Getty Images
Auburn won't necessarily fall out of the rankings, but they will fall.
They are losing their Heisman-winning quarterback Cameron Newton to the NFL Draft. It's just a recipe for a serious setback. It's been proven year after year that teams losing a top quarterback tend to struggle.
Just look at Texas and Florida last season after they lost Colt McCoy and Tim Tebow, respectively.
Besides, after finishing first, the only way to go is down.
Keep Reading