2011 NFL Draft: New England Patriots' Top Non-Combine Participants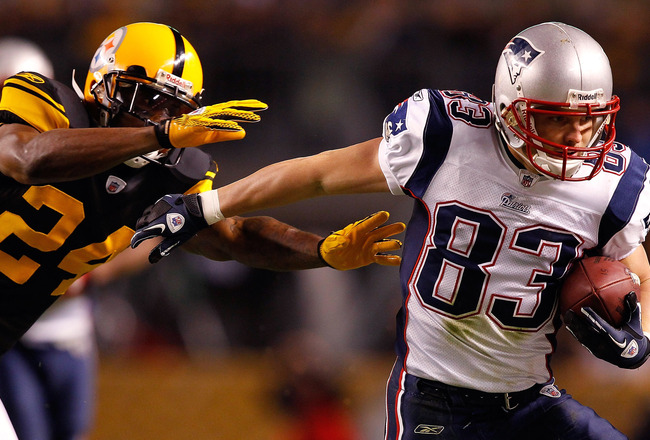 Jared Wickerham/Getty Images
On the eve of the NFL combine, teams will be packing up and getting ready to head on over to Indianapolis to scout future draft picks.
However, not all players that are invited and that participate in the combine will have success—a select few will go on to have solid NFL careers.
Out of all of the NFL 32 franchises, the New England Patriots have some of the most successful non-combine participants on their current roster.
Here are New England's top five non-combine players.
NOTE: This article was first seen at PatriotsPlus.net.
Be sure to follow Tony Santorsa on Twitter @ TonySantorsa.
CB Kyle Arrington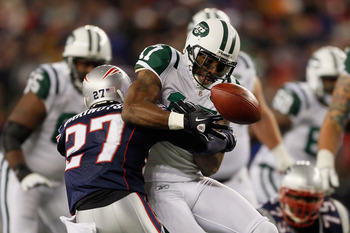 Jim Rogash/Getty Images
Patriots cornerback Kyle Arrington is one of the more successful un-drafted free agents and non-combine participants.
Arrington, who played college ball at the small school of Hofstra, never received an invite to the NFL combine.
Playing in two seasons for New England, Arrington has had a nice career to date.
2010 was Arrington's best season where he played in all 16 games. He filled in nicely for the injured Leigh Bodden and finished the year with one interception, 60 tackles and five pass deflections.
WR Julian Edelman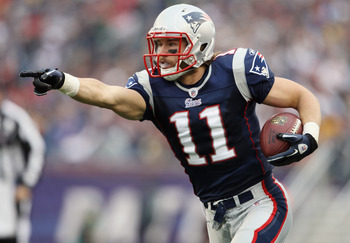 Elsa/Getty Images
Second year pro Julian Edelman is one of the many college quarterbacks who have converted to wide receiver. However, most don't work out, but Edelman has found a nice role with the New England Patriots.
Edelman played college football at Kent State as an option quarterback and never received an invite to the combine.
New England saw talent in Edelman's game and selected the "slash" player in the seventh round of the 2009 draft.
In Edelman's two seasons with New England, he's been known best for his special team play as a returner. As a receiver, Edelman has caught 44 career passes for an average of 10.1 yards per reception.
OT Sebastian Vollmer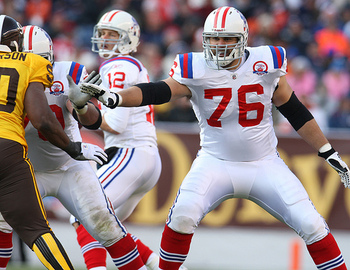 German native Sebastian Vollmer was recruited by American colleges as a tight end, but he made the switch to offensive tackle at Houston.
Vollmer was the Patriots second round pick in 2009 and has exceeded expectations.
In 2010, Vollmer was named to the AP second team All-Pro.
RB Danny Woodhead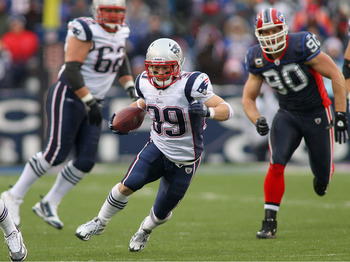 Rick Stewart/Getty Images
Fan favorite, Danny Woodhead, was never expected to be as successful as he is.
Woodhead, who's extremely small for the NFL standing at 5'9" and weighing in at 200 pounds, has found a nice role on the Patriots roster.
Playing at Chadron State, Woodhead won numerous awards, but he was only playing at the division II level.
In Woodhead's debut season in New England (2010), he scored six touchdowns and rushed for 547 yards, while catching 34 passes for 379 yards.
WR Wes Welker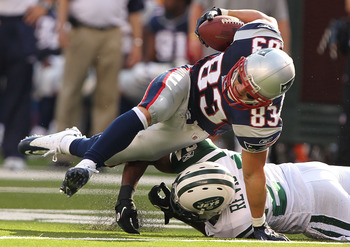 Al Bello/Getty Images
Believe it or not, Wes Welker did not receive an invite to the combine.
Welker played college ball at Texas Tech and was never drafted by an NFL team.
In Welker's rookie season, he was signed by the Miami Dolphins as a special teams player.
After Welker made his way up in the depth charts as a Dolphin, he burned the Patriots many times.
Prior to the 2007 season, New England traded for Welker and Welker became a star.
In Welker's four seasons as a Patriot, he has caught over 100 passes for three of those years while being named to three Pro Bowls.
Keep Reading

New England Patriots: Like this team?