Zack Greinke, Jake Peavy and 10 Cy Young Winners Whose Careers Were Just Average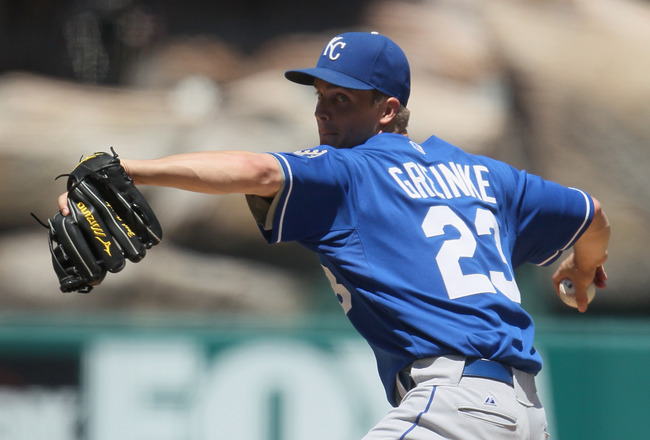 Jeff Gross/Getty Images
I don't know about you, but when I think of the Cy Young Award, I think of some of the greatest pitchers in the history of Major League Baseball.
I think of past giants such as Sandy Koufax, Gaylord Perry, Steve Carlton, Bob Gibson, Tom Seaver, Tom Glavine, Pedro Martinez, Randy Johnson and Greg Maddux.
As much as it leaves a bad taste in my mouth, I also think of Roger Clemens.
I think of current stars like Johan Santana, Cliff Lee, CC Sabathia, Tim Lincecum, Roy Halladay and Felix Hernandez.
However, there are other winners of the Cy Young Award who might be considered "one trick ponies," if you will.
These pitchers, other than their Cy Young season, had rather unremarkable professional careers.
Take nothing away from them; they had great individual seasons. However, for whatever reason, they failed to enjoy sustainable success in the majors.
For the purpose of this slideshow, we'll start with the earliest winners and work our way forward.
Let's start with...
1958, Bob Turley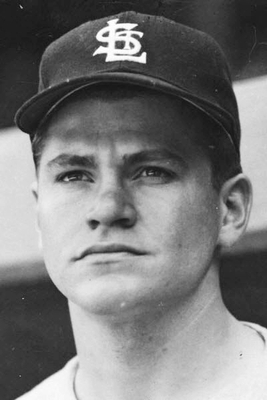 Bob Turley won the 1958 Cy Young before different awards were given to American and National League pitchers. In fact, he was just the third recipient of the award.
During his Cy Young season with the Yankees, Turley went 21-7 in 31 starts with a 2.97 ERA. He also pitched 18 complete games including six shutouts.
He was named as an All-Star that season and finished second in the MVP race.
Other than 1958, Turley posted more than 15 wins just once in 12 seasons. He would not win double-digit games in a single season after winning the Cy Young.
In fact, he would go just 26-33 after winning the award and posted an ERA below 4.20 just once in his final five seasons.
He retired in 1963 at age 32.
1967, Mike McCormick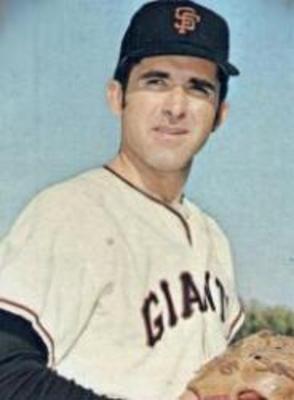 In 1967, separate NL and AL Cy Young trophies were first awarded, and Mike McCormick was the National League winner that season at age 28.
McCormick appeared in 40 games (35 starts) and posted a record of 22-10 with 14 complete games and five shutouts.
He had an ERA of just 2.85 and pitched a career-high 262.1 innings.
However, he had just one other season of at least 15 wins, and he was just 134-128 with a 3.73 ERA in 16 professional seasons.
Take away his Cy Young season, and McCormick has a losing record and a mediocre ERA.
He retired in 1971 at age 32 after starting just one game for the Royals.
1976, Randy Jones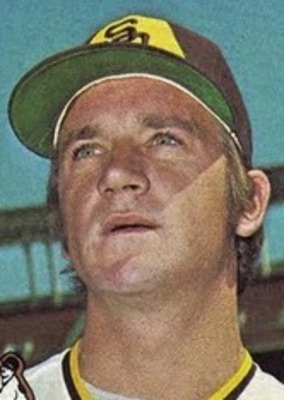 The bicentennial anniversary of the adoption of the Declaration of Independence was in 1976, but there were other notable events to happen that year.
In sports, the Steelers beat the Cowboys in Super Bowl X, the Seahawks and Buccaneers were founded and Tony Dorsett won the Heisman Trophy. The Reds swept the Yankees in the World Series, the Indiana Hoosiers capped off a perfect season with an NCAA Championship and the ABA and NBA merged.
Oh, and Randy Jones won the NL Cy Young.
At just 25, Jones won 20 games and finished second in the Cy Young vote in 1975.
Jones followed that up with a 22-14 season while registering a 2.74 ERA in 40 starts. He pitched 315.1 innings and posted 25 complete games and five shutouts. His 1.027 WHIP was also the best of his career.
However, Jones was just 100-123 in his career and had just three winning seasons in 10 years (7-6, 20-12, 22-14).
Other than the two 20-win seasons, Jones never won more than 13 games in a season. He posted two other 10-win seasons, but lost more games than he won in each of those years.
Like Turley and McCormick, Jones retired when he was just 32 in 1982.
1979, Mike Flanagan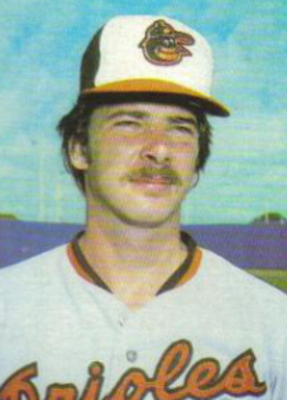 In 1979, Mike Flanagan took home the AL Cy Young.
Flanagan had a long 18-year career and pitched until he was 40.
He went 23-9 with a 3.08 ERA, and pitched 16 complete games, including five shutouts. He was just 27 years old.
Flanagan had five 15-win seasons in 18 years, but he had just two in the 14 seasons after winning the Cy Young.
He also had just three winning seasons from 1980 to 1992 and failed to register a winning record from 1984 to 1992.
He went 12-19 in his final four major league seasons and finished his career at just 167-143 with a 3.90 ERA and a 1.334 WHIP.
1980, Steve Stone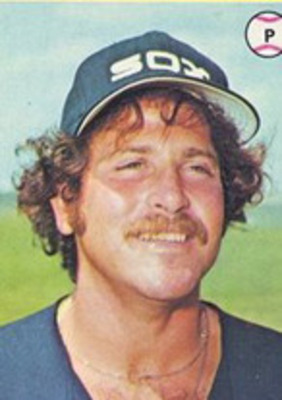 Baltimore's Steve Stone won the AL Cy Young in 1980.
Stone is the former Cubs broadcaster on WGN and has done occasional work on TBS and ESPN broadcasts.
Stone, however, pitched 11 major league seasons for four teams and posted a 107-93 record with a 3.97 ERA.
Stone won his Cy Young in his 10th Major League season at age 32.
He went 25-7 with a 3.23 ERA in 37 starts. He recorded career-highs in innings (250.2) and strikeouts (149).
Other than the year he won the Cy Young, Stone posted 15 wins just once. He also had an ERA below 3.00 only one time.
Take away the 1980 season and Stone isn't even a .500 pitcher.
1982, Pete Vuckovich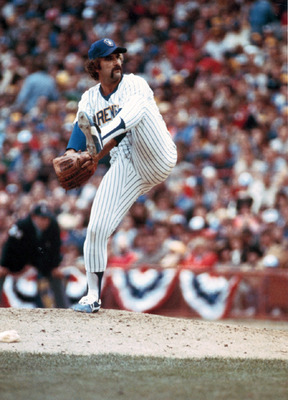 I'll admit that I knew nothing about Pete Vuckovich, the 1982 AL Cy Young Award winner.
That might be partially because he won the award a year before I was born.
Vuckovich won his Cy Young at age 29 by going 18-6 with a 3.34 ERA. He struck out 105, but he also walked 102. He also allowed over a hit per inning and had a WHIP of 1.502. Those aren't very impressive numbers to me.
Looking at the other competition that year, he probably deserved the award.
Vuckovich had a respectable 93-69 record with a decent 3.66 ERA in 11 seasons.
However, he won 15 or more games just twice counting the 1982 season, and he never won 20 games. He also pitched 200-plus innings just three times.
He went just 8-16 in his last three seasons and retired in 1986.
1983, John Denny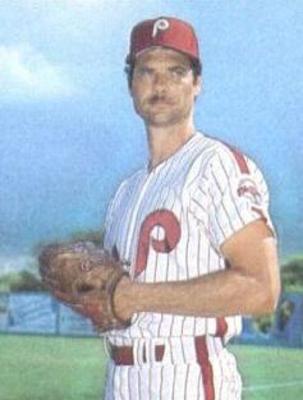 The 1993 NL Cy Young Award winner was the Phillies' John Denny.
Denny had pitched 10 seasons in the majors before he won his Cy Young at age 30.
Up to that point, he had never won more than 14 games, and he only won more than 10 games four times in nine seasons.
In his first full season with Philadelphia, Denny went 19-6 with a 2.37 ERA and 139 strikeouts in 242.2 innings. He also pitched seven complete games, including a shutout.
He pitched three more seasons after winning the Cy Young, going just 29-31.
For his career, Denny went 123-108 and posted an ERA of 3.59.
He retired in 1986 at age 33.
2002, Barry Zito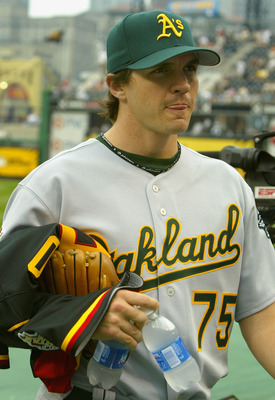 Christian Petersen/Getty Images
Remember back when Barry Zito pitched in Oakland with Tim Hudson and Mark Mulder? He was one of the best pitchers in the game, and it won him the AL Cy Young in 2002.
And to think I thought that trio had a chance to be as good as Maddux, Glavine and Smoltz. Silly me.
Zito was just 24 when he won his Cy Young. He went 23-5 in 35 starts with an ERA of just 2.75. He pitched 229.1 innings and had 182 strikeouts. He also had a very good 1.134 WHIP.
He's never really pitched at that level again.
Zito hasn't had a winning season since 2006 when he went 16-10 during his last year in Oakland.
Since coming to San Francisco, he is just 40-57 with a 4.45 ERA.
He seems like a great teammate and a stand-up guy.
However, he's a one-trick pony—at least for now.
2007, Jake Peavy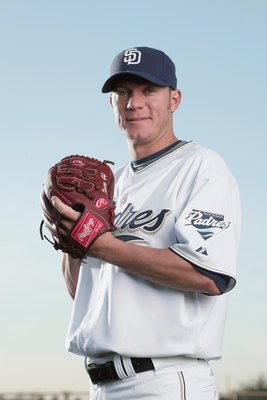 Donald Miralle/Getty Images
Going back to the National League, Jake Peavy not only won the Cy Young in 2007, but he won the NL Triple Crown as well. For those of you who may not know, that means he led the NL in wins, ERA and strikeouts.
That is flat out owning it.
He went 19-6 with a 2.54 ERA and 240 strikeouts in 223.1 innings. He also had a WHIP of just 1.061—a career-high.
However, he's won 15 games just one other time in his nine major league seasons so far.
His career record and ERA are both good at 102-74 and 3.36 respectively, but he's gone just 26-23 since winning the Cy Young.
He's just 29, so he has time to get his career back on track moving forward.
2009, Zack Greinke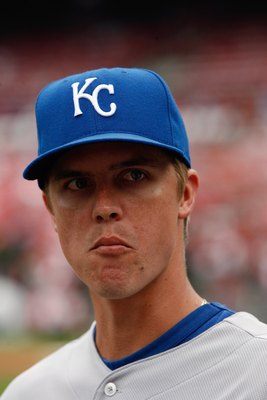 Dilip Vishwanat/Getty Images
Zack Greinke won the AL CY Young in 2009.
Before I go any further, I'll admit that this one might be a bit premature and unfair. After all, it's just been one season since Greinke won his Cy Young.
I'll also admit that a lot of his trouble can be attributed to playing on the Omaha—I mean Kansas City Royals (I get them confused sometimes).
That might be because I've lived in both Omaha and Kansas City, but it could also be because players tend to go between the big league and Triple-A club with alarming regularity.
Anyway, back to Greinke.
Prior to winning the Cy Young a little over a year ago, Zack had won more than 10 games just once in five seasons. In fact, he was just 33-45 prior to the 2009 season.
In 2009, Greinke went 16-8 with a 2.16 ERA (1.31 runs lower than his previous best). He also struck out 242 batters in 229.1 innings.
Looking at his career numbers, though, Greinke could be considered as just an above average pitcher.
He has a career record of 60-67 with an unimpressive 3.82 ERA. His WHIP of 1.264 is just adequate, and he averages just 7.6 strikeouts per nine innings.
Like I said, a lot of his misfortune may have to do with the team he was on, but I doubt he'll get a whole lot more run support with the Brewers.
Keep Reading