NHL Trade Deadline: Pittsburgh Penguins and Dallas Stars Swap Defensemen, Winger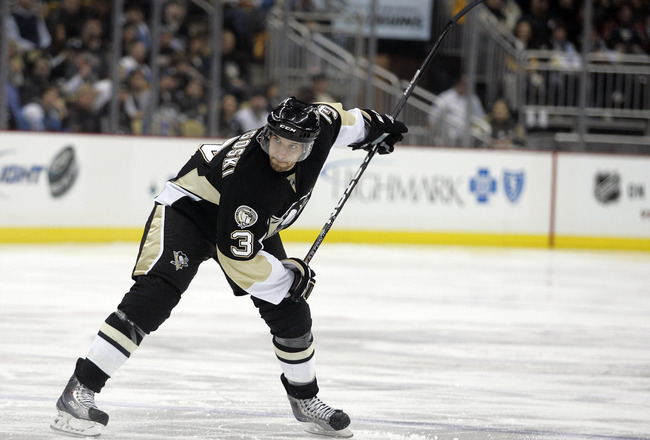 Justin K. Aller/Getty Images
In this morning's Dreger Report written by Darren Dreger of TSN, he stated that the Pittsburgh Penguins were interested in Dallas Stars left winger James Neal.
Well, Dreger could not have been more right. The news recently broke that Pittsburgh traded offensive defenseman Alex Goligoski to the Stars in exchange for Neal and defenseman Matt Niskanen.
This will have implications for both teams. The Stars are trying to make the posteason after failing to make the cut last season, while the Penguins wanted to add a scoring winger to bolster their offense without Sidney Crosby and Evgeni Malkin.
Let's take a look at the players involved in this trade and see if we can determine which team came out on top.
To Dallas: Alex Goligoski, Defenseman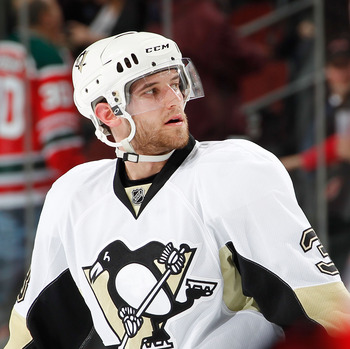 Paul Bereswill/Getty Images
Goligoski was in his third campaign with the Penguins and had become one of the team's standout offensive defensemen.
He has 31 points through 60 games this year, which was second among Pittsburgh defensemen. He also has a plus-20 rating, the highest plus/minus of his career.
Last year, he set a career high with 37 points and could still match that point total.
He is making $1.5 million this season and will make $2.75 million in 2011-12 before becoming a restricted free agent at the end of next season.
To Pittsburgh: James Neal, Left Wing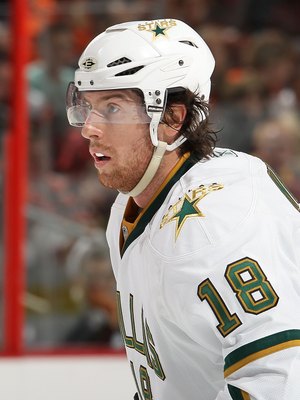 Jim McIsaac/Getty Images
Neal is in his third NHL season and set a career high last season with 55 points in 78 games.
Prior to being traded, he had 39 points and a plus-eight rating in 59 games. He was ranked fifth on the Stars in scoring and had five power play goals.
Neal has a $2.25 million salary this season and will make make $3.5 million in 2011-12. Like the other players involved in this trade, he will be a restricted free agent at the end of next season.
Neal's offense will be enough to make up for Malkin's absence. His 39 points put him third on his new team, just three points ahead of Chris Kunitz, who will return from injury as soon as this weekend.
To Pittsburgh: Matt Niskanen, Defenseman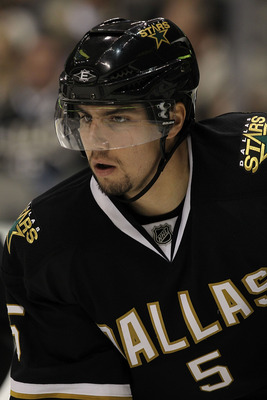 Ronald Martinez/Getty Images
Niskanen is playing his fourth NHL season and has spent his entire career to date in Dallas.
However, ever since posting 35 points in 2008-09, his statistics have gone downhill. Last year, he posted a respectable 15 points, but his plus/minus rating was a disappointing minus-15.
This year, he has six points and a minus-one in 45 games, showing that his defense is getting better. However, he missed six games with a hand injury.
Niskanen is currently making $1.25 million and will make $1.75 million next season.
Win or Lose: Pittsburgh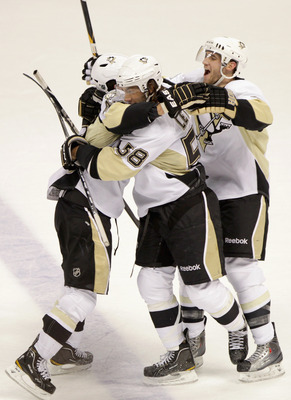 Doug Pensinger/Getty Images
Pittsburgh cleared $1.5 million of salary with Goligoski and will not be obligated to pay his $2.75 million paycheck next season. However, they are taking on Neal's $2.25 million price tag and will have to pay him an additional $1.25 million next year.
However, Niskanen's current pay is less than Goligoski's, and the Penguins will save themselves one million dollars next year while paying him.
They also gave up one of their strongest defenseman, and Niskanen hardly replaces what Goligoski brought to the table.
But at the same time, Neal is a great upgrade. With Crosby's return still uncertain and other forwards remaining out of the lineup, Ray Shero had to boost the offense somehow, and Neal can do that.
Win or Lose: Dallas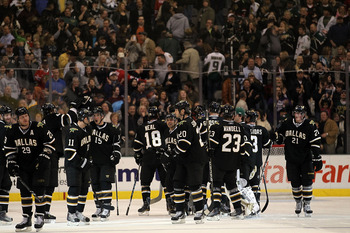 Ronald Martinez/Getty Images
Dallas lost a good scoring winger in Neal, but they have several other players perfectly capable of carrying the scoring load. There are four players on the Stars roster who currently have 40 or more points.
Furthermore, Goligoski's 31 points now put him in the lead among all Dallas defensemen in scoring. His plus-20 is also a team high. He also won a Stanley Cup with the Penguins in 2009, posting nine points and a plus-four in 13 playoff games that year. He will be a good addition to the Stars' race for the postseason.
The Stars did not give up too much with Niskanen. Maybe a change will help him find his game again and allow him to keep improving.
Dallas will also have to pay less to Goligoski next year than they were going to have to pay Neal.
And the Winner Is...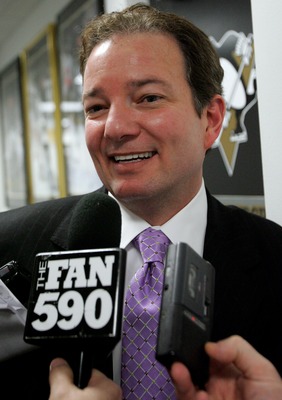 Bruce Bennett/Getty Images
In terms of the salary issues, Pittsburgh has the clear edge.
However, when it comes to player upgrades, I can't pick a winner. All of the players involved bring something different to their teams, and they are all young enough to keep improving. Neal and Niskanen are only 24 and 23-years-old respectively, while Goligoski is 26-years-old.
Who do you think won or lost today's trade?
Let me know in the comments.
Keep Reading