WWE Elimination Chamber Results: Miz Beats Lawler to Retain WWE Championship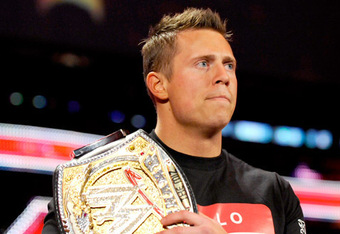 The Miz defeated Jerry "The King" Lawler in a WWE Championship match to retain his title. The Miz will now await the winner of the RAW Elimination Chamber for a WWE Championship date at Wrestlemania XXVII.
After an outstanding video package, Miz was introduced to a showering of accolades by a standing Michael Cole. Lawler came out wearing a vintage cape and carrying a crown.
Lawler gained an early advantage with a series of rollups and even a successful cross body attempt. Cole's biased commentating persisted as Lawler pummeled Miz in the corner and clotheslined the champion out of the ring.
Miz gained the advantage when he shoved Lawler into a steel post while Lawler was being distracted by Alex Riley.
The tables turned on Miz when Lawler hit a superplex on Miz. Lawler's superplex was followed by a back and forth exchange, and then a pair of dropkicks by the King and his patented fist drop. After habitual interference by Alex Riley, Riley was thrown out of the match by the referee.
While on the outside, a standing Michael Cole berated King by screaming "You can't do this! It's not about you!" Lawler then thew Miz into Cole to the delight of the Oracle Arena.
Lawler gained a series of nearfalls to the accompaniment of Booker T quoting "California Love". After a rollup, attempt by King, Miz recovered by kicking Lawler in the head and then hitting a Skullcrushing finale. Michael Cole ran into the ring to celebrate with Miz.
Lawler received a rousing ovation from the Oakland crowd before leaving while Michael Cole ranted about how Lawler "is an embarrassment to the WWE".
All-Star Level: Tim Duncan
Most recent updates:
This article is
What is the duplicate article?
Why is this article offensive?
Where is this article plagiarized from?
Why is this article poorly edited?