2011 NFL Draft: Nine Players Who Will Score Highest on the Wonderlic Test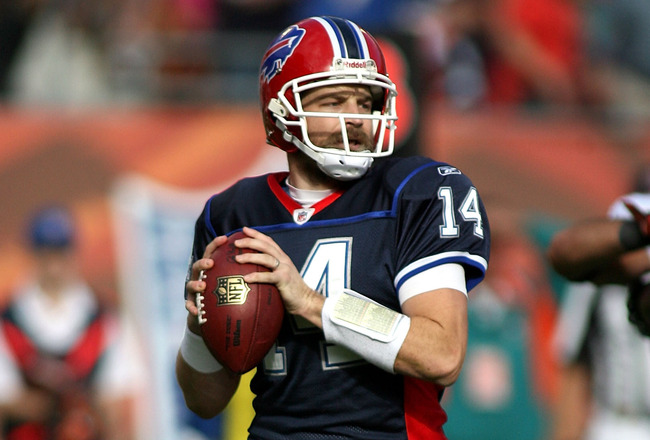 Marc Serota/Getty Images
The Wonderlic Cognitive Ability Test, otherwise known as the Wonderlic, is a test that assesses a person's problem-solving abilities. It is a test that the NFL administers on all prospective NFL Draft picks. This is to assess their aptitude.
To be successful in professional sports takes a lot more than simply athletic abilities. It requires quick thinking skills, another trait measured by the Wonderlic, because test-takers have only 12 minutes to answer 50 questions.
Paul Zimmerman wrote a book about the need for smarts in pro football. He researched the players' results of the Wonderlic, finding that offensive tackles typically scored highest of all players, followed by centers and quarterbacks.
Teams do take the results of the Wonderlic into account when they draft players, especially when drafting quarterbacks. Quarterbacks like Peyton and Eli Manning both scored high on the test. Ryan Fitzpatrick scored one of the highest scores of any player in the history of the test.
Here are the nine players that have a good shot at scoring higher than others this year.
9. Rashad Carmichael, CB, Virginia Tech Hokies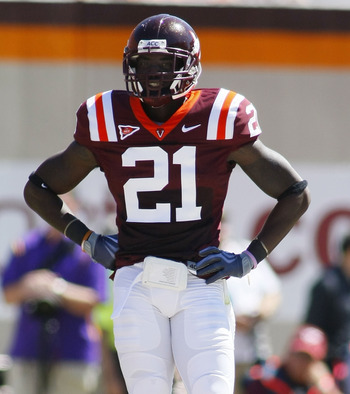 Geoff Burke/Getty Images
Rashad Carmichael completed his Bachelor's in human development at Virginia Tech in 2010. He began working towards a second undergraduate degree.
Anyone who can work through one degree while in college and start on a second should score well on the Wonderlic.
8. Gabe Carimi, OL, Wisconsin Badgers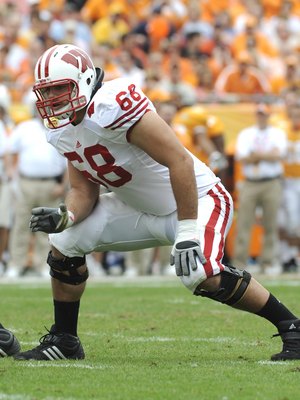 Al Messerschmidt/Getty Images
For three consecutive years (2008-10), Gabe Carimi was named to the Academic All-Big Ten.
This while he majored in civil engineering at Wisconsin. His background in engineering should make it easier on him when he takes the Wonderlic.
7. Joseph Barksdale, OT, Louisiana State Tigers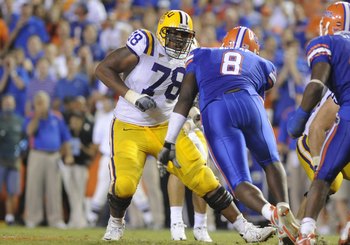 Al Messerschmidt/Getty Images
Joe Barksdale is a talented OT. He is also talented in the classroom.
He maintained a 3.5 GPA while completing his degree in general studies.
6. Jalil Brown, CB, Colorado Buffaloes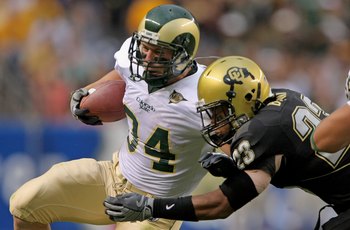 Doug Pensinger/Getty Images
Jalil Brown graduated in December, completing a dual-degree in sociology and business management.
According to his Colorado player profile, he intends to start his own business after college. That might be put on hold if the NFL comes knocking, though.
5. Ryan Bartholomew, C, Syracuse Orange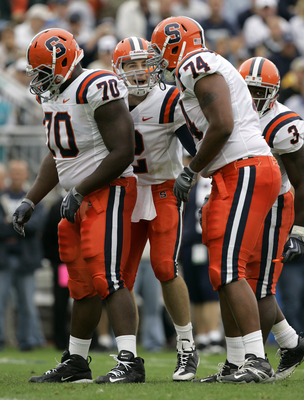 Chris Gardner/Getty Images
Ryan Bartholomew was named to the Athletic Director's Honor Roll five times during his career at Syracuse. In 2010, he was named to the Big East All-Academic Team.
After completing his undergraduate degree in health and exercise science, he began a Master's program in instructional design, development and evaluation.
4. Greg McElroy, QB, Alabama Crimson Tide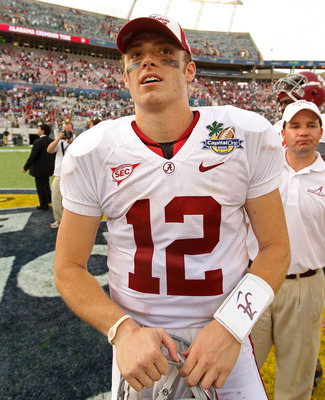 Mike Ehrmann/Getty Images
Greg McElroy was selected as one of The Sporting News "20 Smartest Athletes". He graduated with his degree in marketing in just three years while maintaining a 3.86 GPA.
He began a Master's in sport management after finishing his undergraduate degree.
3. Brandon Bair, DT, Oregon Ducks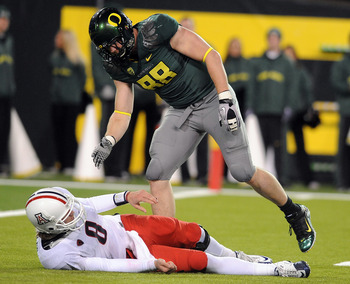 Steve Dykes/Getty Images
Brandon Bair may be one of the most interesting on this list. If going to school and playing football wasn't enough, Bair is also a husband, a father and owns his own used car business.
He earned his degree in economics with a minor in Spanish. While working on his degree, Bair completed an internship with Brashers Northwest Auto Auction.
2. David Arkin, OT, Missouri State Bears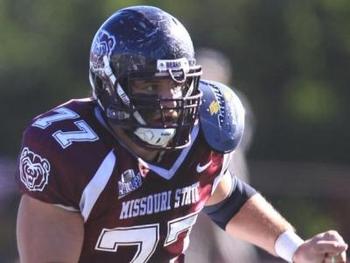 David Arkin is an offensive tackle, which has been statistically the highest scoring of players.
Arkin was named to the Missouri Valley Football Conference All-Academic Second Team in 2007 and 2008. He was named to the MVFC All-Academic First Team in 2009.
He has maintained a 3.71 GPA while pursuing his degree in construction management with a double-minor in real estate and finance.
1. Sam Acho, DE, Texas Longhorns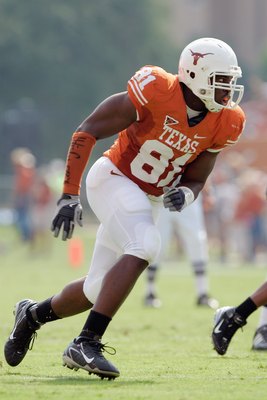 Brian Bahr/Getty Images
Sam Acho was a three-time Academic All-District selection as well as a three-time first-team Academic All-Big 12 selection at Texas.
He was also a two-time ESPN The Magazine Academic All-American. Acho was named one of The Sporting News "20 Smartest Athletes". He was a seven-time member of UT's Athletics Director's Honor Roll.
Acho graduated in December from the business honors program at Texas.
Keep Reading