NBA Debate: Is Dwyane Wade Better Than LeBron James?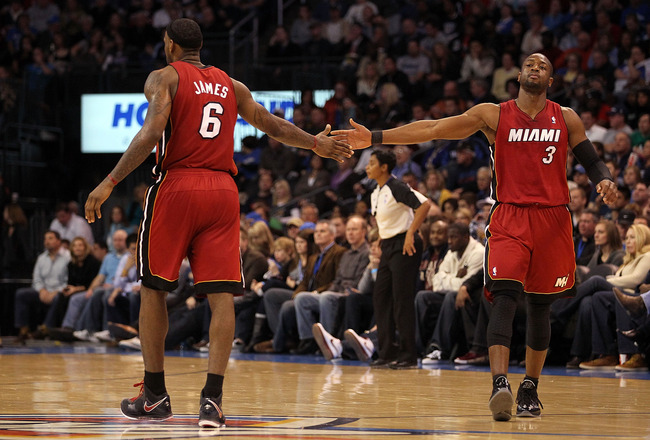 Ronald Martinez/Getty Images
Dwyane Wade and LeBron James of the Miami Heat are two of the most talented players in the NBA.
Everyone already knows that.
But being a physical juggernaut doesn't make you the best player in the NBA. People notice the leadership qualities and loyalty in players.
On many levels, Wade could be ahead of LeBron James by the end of their careers.
Dwyane Wade Knows When and How To Be a Serious Player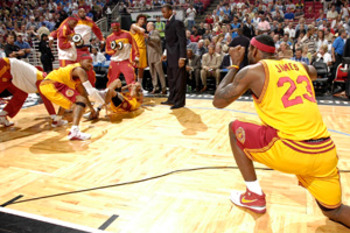 The way LeBron James plays is fun. It's crowd-pleasing and lighthearted. He started it with team skits in Cleveland and carried over his antics to Miami.
When Erik Spoelstra talked to his team about getting more serious earlier this season, LeBron was open about the way he plays. He likes to have fun.
Having fun is important in the NBA. Some players take the game too seriously, but the best players can turn on a switch to get serious and finish a season strongly.
Dwyane Wade is a good example of this.
Wade finishes seasons strongly and has had success in the postseason, unlike LeBron James.
Dwyane Wade Stuck With His City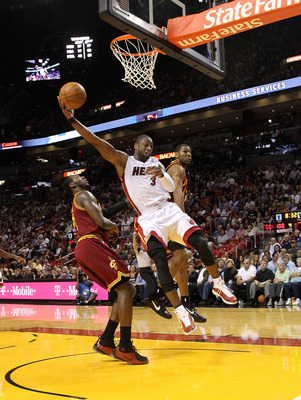 Mike Ehrmann/Getty Images
LeBron's decision last summer may have ultimately tainted his career as a whole.
The greatest players in the NBA have all stuck with their teams and cities through the thick and thin. A few players like Charles Barkley and Michael Jordan have openly said they would not have left Cleveland.
Dwyane Wade had plenty of chances to leave his franchise. A franchise that frankly did not surround him with the talent he deserves until this season.
Wade stuck with his city, and as a result, he will most likely get a few more rings out of the team he has now. LeBron had to leave for his rings.
Not as heroic.
King James Will Never Be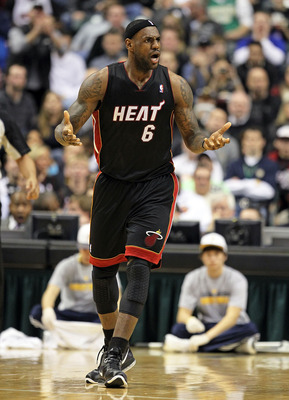 Andy Lyons/Getty Images
The most popular man in Cleveland was LeBron James as soon as he joined the Cavaliers.
He was king of the city and was loved unconditionally by the entire community. The problem with him changing teams is Miami already had a king.
No player in NBA history ever became great alone. Michael Jordan had a fantastic team around him. Kobe Bryant has always had a great team. There's nothing wrong with the three amigos in Miami now, but LeBron will never be the head of the three.
Players like Magic Johnson, Larry Bird, Kobe and Michael were always the head of their talented teams. LeBron lost that chance by moving to another king's court.
Dwyane Wade will always be the king of that team, and that makes him the better player.
Keep Reading

Miami Heat: Like this team?