NBA Power Rankings: Can the Oklahoma City Thunder Crack the Top Five?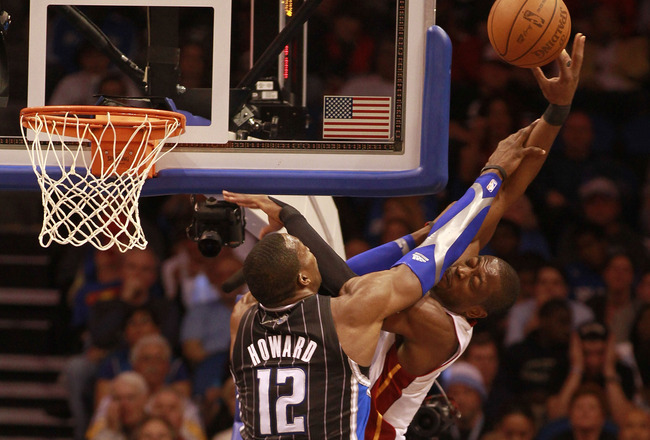 Marc Serota/Getty Images
Far more so than in the past few seasons, this is looking like a multiple-dog race.
I count seven potential Finals teams, with Oklahoma City being a liberal eighth. (That rhymed).
So just days before all-star weekend, is there a contender emerging from the pack?
Well, in the past week alone, Miami lost to Boston, Boston lost to LA, and LA lost to Orlando. And prior to that timely victory, Orlando had lost to pretty much everybody.
Parity abounds. Roger Goodell would be proud.
Regardless of how thin the distinctions may be, here's how I see the current NBA pecking order.
30-21. Cleveland and the Like...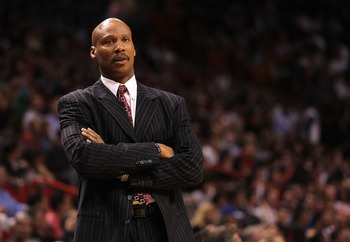 Mike Ehrmann/Getty Images
30) Cleveland Cavaliers (9-46). What do vacuums, porn stars, and the Cleveland Cavaliers have in common?
29) Toronto Raptors (15-40). Quite possibly the most unexciting team in the NBA. And I'm a Cavs fan.
28) Washington Wizards (15-38). Nick Young can score, JaVale McGee can jump, and John Wall can run. Which puts them ahead of Toronto and Cleveland.
27) New Jersey Nets (17-38). They snapped a 12-game road-losing streak in Charlotte, and Brook Lopez is coming around. But Derrick Favors continues to be average, and rarely do future all-stars not show glimpes of that level of play as rookies.
26) Sacramento Kings (13-38). I'm not sure this is what Paul Westphal had in mind when he asked his team for a little fight. Nevertheless, Cousins is improving, and so are the Kings.
25) Minnesota Timberwolves (13-41). I recently read an article that suggested the Wolves, in an effort to facilitate the Carmelo/Knicks deal, would send out their first rounder in exchange for Anthony Randolph and Eddy Curry's expiring. And the only GM satisfied with his haul in the deal was David Kahn. They're overachieving.
24) Los Angeles Clippers (20-34). Is Eric Gordon the MVP of the Clippers? The LAC have been struggling of late, and even Blake Griffin has not seemed immune, averaging just 17 points on 47% shooting over his last 5.
23) Detroit Pistons (20-35). 3-7 in their last ten, the Pistons are waiting for a trade that may never happen, or a top draft pick that may never come.
22) Milwaukee Bucks (20-33). This is why you don't financially max out a mediocre team. Because now, save for the improvement of Brandon Jennings and the return to form of Andrew Bogut (neither of which are progressing at an exceptional rate), this decidedly average Bucks squad has paltry few options in the way of making itself better.
21) Charlotte Bobcats (23-31). On the bright side, they had hands down the most interesting practice of the week.
20. Houston Rockets (25-30)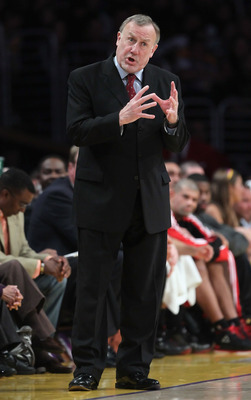 Jeff Gross/Getty Images
Ever since the Ming dynasty officially crumbled, the underlings have been falling by the wayside.
The Rockets are staying competitive, but most of the roster was meant to play off of Yao Ming, and that is a disconcerting reality for Daryl Morey to now face. Aaron Brooks has regressed, as has their defense.
The Rockets are could use a leader, and no one seems up to the task.
19. Golden State Warriors (24-29)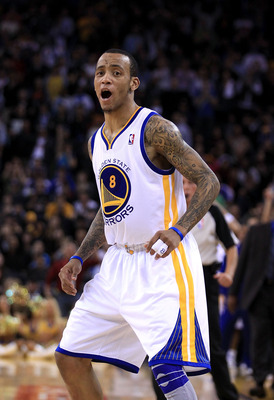 Ezra Shaw/Getty Images
Huge week for an increasingly healthy bunch.
The Warriors scored wins over Chicago, Denver, and OKC, the latter during which David Lee had his best game in weeks with 23 and 19. These guys are something to watch when they get rolling.
If only they could defend…
18. New York Knicks (27-26)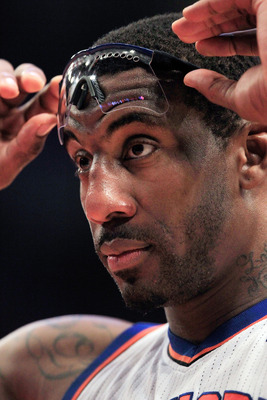 Chris Trotman/Getty Images
Still lukewarm over this team.
The Knicks don't play defense, and despite a reputation as one of the league's preeminent offensive powers, they have just one elite scorer.
At least for now.
But let's go with that. Let's say Carmelo ends up in NY. Is that team better then 5th best in the East?
And if so, is that a trade worth making?
17. Phoenix Suns (26-26)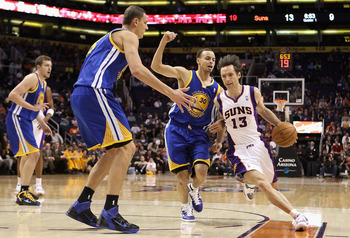 Christian Petersen/Getty Images
An ugly loss Sunday night, but the Suns have been playing better of late, holding three consecutive opponents under 100 for only the second time all season.
They won't make the playoffs, but after seeing half the team traded away, this has to at least be considered a moral victory of a season.
16. Indiana Pacers (24-28)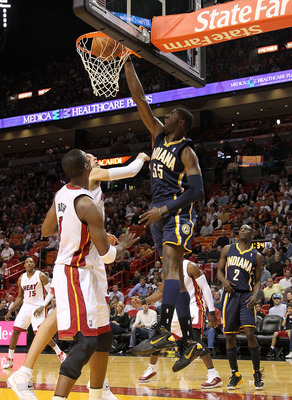 Mike Ehrmann/Getty Images
While they haven't exactly been downing world-beaters, the Pacers have won 7 of 8 under interim coach Frank Vogel.
Perhaps more important than that, Vogel seems to have reignited Roy Hibbert, whose growth had been curtailed under the O'Brien regime.
Hibbert is averaging 16.1 and 9.6 since Vogel took over.
15. Philadelphia 76ers (26-28)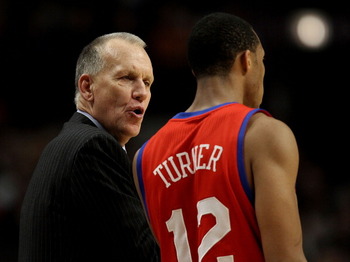 Jonathan Daniel/Getty Images
Flying completely under the radar, the Sixers have now won 7 of their past 10 games (including a 77-71 win over league-best SA).
Evan Turner is coming on, and Doug Collins has his young team defending at a level not seen in Philadelphia since Brian Dawkins was there.
14. Utah Jazz (31-24)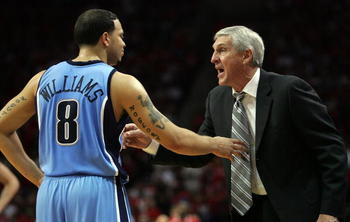 Ronald Martinez/Getty Images
Tough week for the Jazz, and things seem poised to get worse.
Jerry Sloan steps down, Deron Williams gets the blame, and Mehmet Okur continues to be sidelined with a back injury.
Two of those things are worse then the other.
The talent isn't meshing and the Jazz look ready to implode.
13. Denver Nuggets (31-24)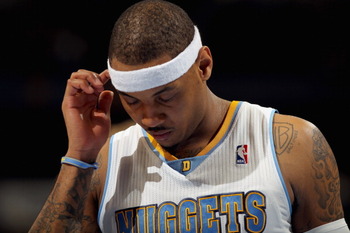 Doug Pensinger/Getty Images
If they remain intact, the Nuggets could enter the playoffs as the most dangerous 8-seed since the '07 Warriors.
As it stands, they're probably the hardest team to predict in the league. Way more talented then their record indicates, but way more more inconsistent then their talent-level would suggest.
12. New Orleans Hornets (33-23)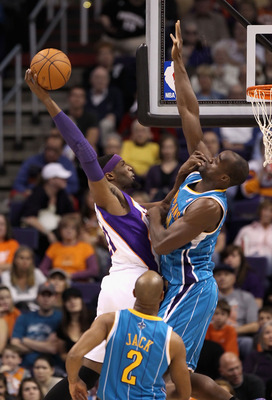 Christian Petersen/Getty Images
They've found themselves in a bit of a tailspin since Okafor went down, but in a way, I think that helps to illuminate what the Hornets now have that's been missing since the 2007-08 season—a healthy, able body to protect the paint.
Okafor will be back, and the Hornets will make the playoffs.
11. Memphis Grizzles (30-26)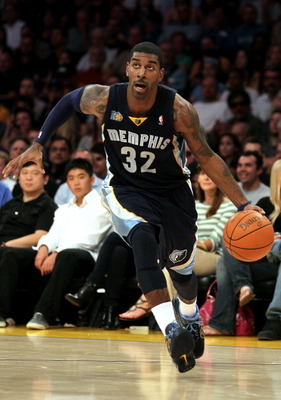 Jeff Gross/Getty Images
The Grizz are 14-5 with Sam Young in the starting lineup (thanks Marc Stein) and 18-9 since Christmas (thanks John Schuhmann).
At any rate, after an early season swoon, the Grizzlies have reemerged as one of the most talented young teams in the West.
With the trade deadline approaching and the Grizzlies winning without him, is OJ Mayo expendable? And if so, for what price?
10. Portland Trail Brazers (30-24)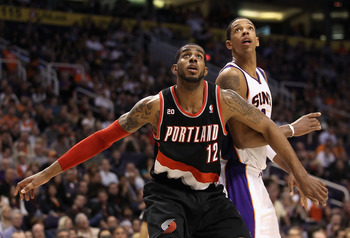 Christian Petersen/Getty Images
LaMarcus Aldridge is dominating.
Portland, sans Roy, Camby, Oden, is 8-5 in their last 13 and has climbed their way into the Western Conference playoff picture.
Aldridge is averaged a career-high 22.1 ppg, 9 reb, and last Monday dropped a career-high 42 on the Bulls in a 109-103 victory at the Rose Garden.
9. Atlanta Hawks (33-20)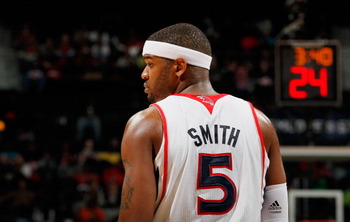 Kevin C. Cox/Getty Images
Their record, not their play, is the only thing keeping them in the top ten this week. The Hawks are the fifth seed in the East by default.
Atlanta is 5-5 in their last 10, and averaging 92.3 ppg in that span.
8. Oklahoma City Thunder (34-19)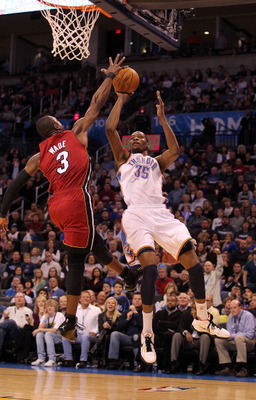 Ronald Martinez/Getty Images
Two steps forward, one step back.
The Thunder (6-4 in their last 10) have not so much emerged as a Western power this season as they've arduously dragged themselves toward the upper tier of the conference.
Can the Thunder overtake one of the top three in the West?
I doubt it, but they're firmly entrenched as the four seed, and they'll be one hell of an out come playoff-time.
7. Orlando Magic (35-21)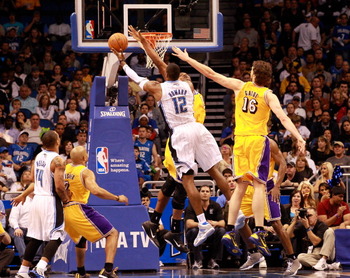 Sam Greenwood/Getty Images
A huge win for the Magic Sunday, beating their first playoff-caliber opponent in more then a month.
A huge game for Dwight Howard too, who continues to remind us that when assertive, there is no NBA big in his class.
Here's a question: Of the Bulls and the Magic, who will be the more dangerous threat in the east come playoff time?
(Editor's note: It should be Orlando.)
6. Chicago Bulls (36-16)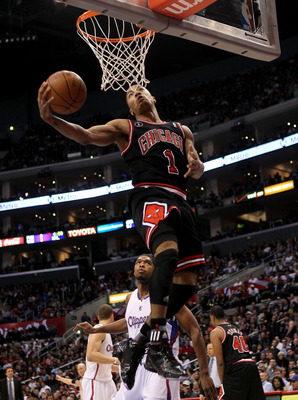 Stephen Dunn/Getty Images
MVP? COY?
I'd say the primary concern for the number one defensive team in the league will be usurping Miami for the second seed in the East. At 23-4 at home vs. 13-12 on the road, there is no playoff team for whom homecourt will be more important.
Something to watch: How much better can they get defensively when Joakim Noah returns from his thumb-induced hiatus?
5. Dallas Mavericks (38-16)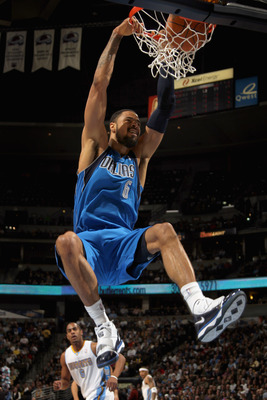 Doug Pensinger/Getty Images
Rumors of their demise appear to have been at least partially exaggerated.
Fighting off injury issues for the better part of two months, Dallas has won 9 of their last 10.
Peja Stojakovic has thus far been a welcome addition, and as long as Tyson Chandler stays healthy, the Mavs will continue to be a tougher team then in years past.
4. Miami Heat (39-15)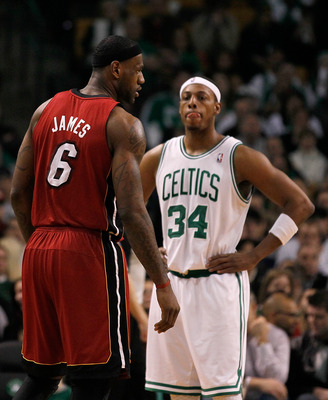 Jim Rogash/Getty Images
The Heat are coming on strong, and have been for a while.
30-7 since their well-documented 9-8 start, the talent level of the Heat is proving too high to keep down for 82 games.
But for those drinking that LeBron-flavored Hatorarde, there's hope. Yesterday illuminated what was, and continues to be, Miami's biggest concern: end of game execution. The Heat are 5-9 in games decided by 5 or less, and they continue to look stagnant and unsure in crunch time.
3. Boston Celtics (39-14)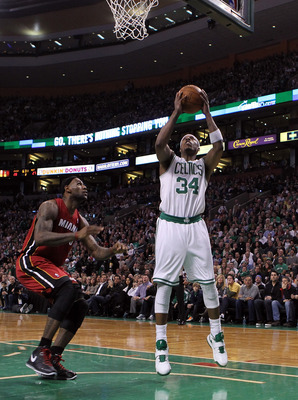 Jim Rogash/Getty Images
The reigning beasts of the East (6-4 in their last 10) are stumbling, at the number three post solely on account of their strong win yesterday, and there's potentially more bad news on the horizon.
Paul Pierce is scheduled to undergo an MRI today on a foot injury that at least partially contributed to his 0-10 performance against the Heat.
With their team beginning to look increasingly brittle, I think most Bostonian's are ready for the Eastern Conference Finals to begin asap.
2. Los Angeles Lakers (38-17)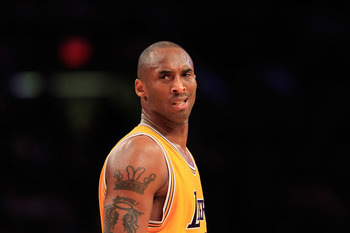 Chris Trotman/Getty Images
The stumble in Orlando aside, the Lakers look like they're beginning to find their mojo.
With a big win over Boston and an increasingly stable Bynum, the back-to-back world champs are starting to look again like, well, just that.
1. San Antonio Spurs (45-9)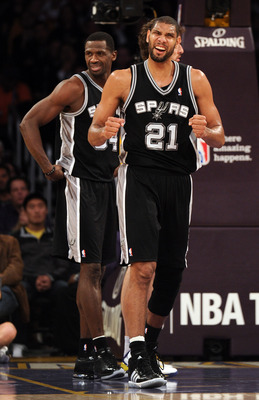 Harry How/Getty Images
I doubt this will last through June, but at this point, it's looking like a safe bet that it'll last through April.
The Spurs claim pole position on account of their record, their consistency, and the lack of a younger power asserting its dominance in a big game (cough, cough, Miami).
One point of concern for San Antonio? Defense. A hallmark of the Duncan-era championship teams, these Spurs are allowing 96.3 per, 54 games into the season. That's good for just 11th in the league.
Keep Reading

Cleveland Cavaliers: Like this team?