Leryn Franco Pics: Meet Sports Illustrated's New Swimsuit Issue Hottie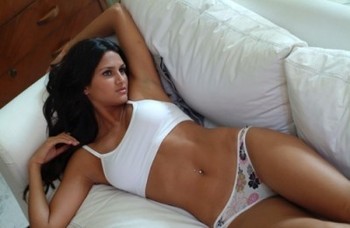 Paraguayan javelin thrower Leryn Franco is one of three smoking athletes in the 2011 edition of the Sports Illustrated swimsuit edition.
Franco has been on B/R's radar for some time now, but despite that, we still don't know a ton about her.
Therefore, we're bringing you a crash course on this smoldering swimsuit model, telling you everything you need to know about her.
So grab your javelin and your track shoes and let's get rolling, shall we?
Leryn Is Born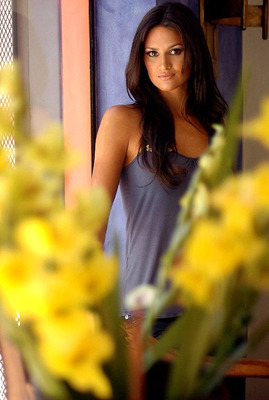 Leryn Franco was born March 1, 1982 in Asuncion, Paraguay. For those who struggle with math skills, that makes her 28 years old.
Leryn's Nationality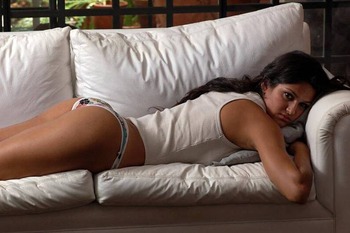 Franco was born in Paraguay, but her parents are both of Uruguayan heritage.
That means her World Cup rooting interests were probably a little conflicted. Cheer with your parents, or with your country?
Breaking Into Javelin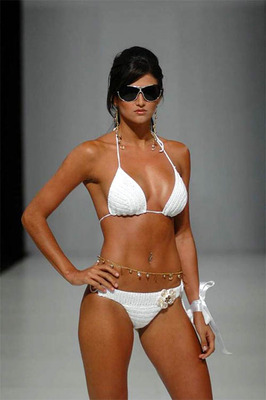 Franco first hit the national athletic scene in 1998, breaking the national record in the javelin toss and instantly becoming the country's best hope for an Olympic medal.
Dual Sport Skills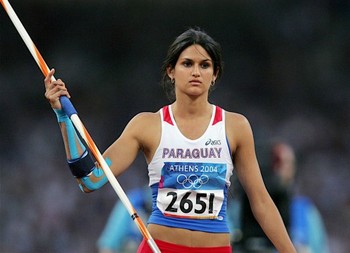 Franco isn't just a one-trick pony; she also set a national record in the triple jump in 1998.
The South American Championships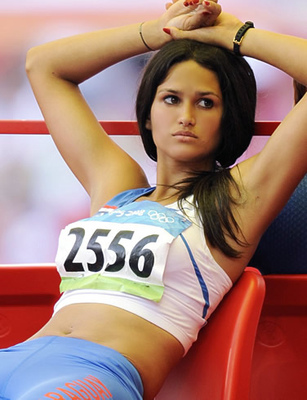 She first appeared on the world scene in 1999, taking part in the South American championships in the junior javelin division.
She took home the bronze medal in the juniors in 1999 and 2000.
Junior South American Gold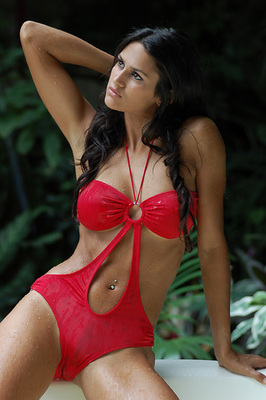 Franco broke through in 2001, taking home the gold medal in the junior javelin division in 2001, and suddenly, the entire continent had reason to pay homage to her fire.
The U23 Championships, 2004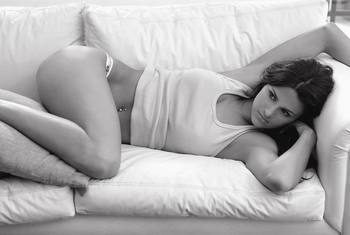 Franco's success continued in 2004, when she took home gold in the South American championships in the Under-23 division, bringing even more expectation to her career.
Leryn's World Debut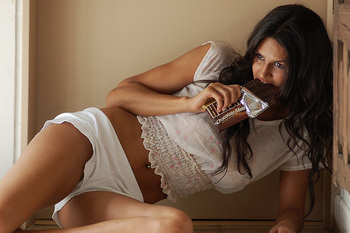 Franco arrived on the world scene in 2003, at the world championships. However, her South American success did not translate in the intercontinental tournament, and she finished 24th in Paris.
The Athens Olympics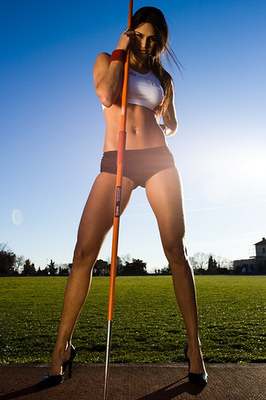 Franco's Olympic debut went about as well as her world championship debut, as she finished 42nd out of 45 throwers at the Athens summer games.
2007 Pan American Disappointment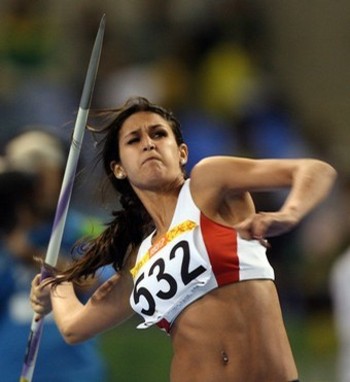 The slump continued at the 2007 Pan American games in Rio, where she finished dead last. Even so, that didn't stop people from noticing this lovely young lady.
A Silver Lining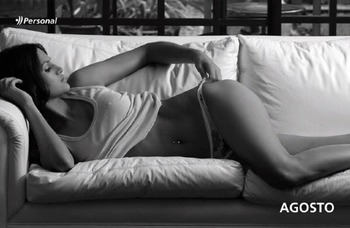 It wasn't a lost cause for Franco in Rio, though. The smoldering javelin tosser set a personal best, hitting 55.38 meters on a toss at the Pan American Games.
The Beijing Disappointment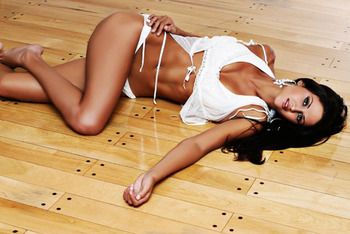 As her star was rising outside of the javelin pitch, it was fading on it. She finished a disappointing 51st in the 2008 Beijing Olympics, throwing for just 45.34 meters.
Dually Talented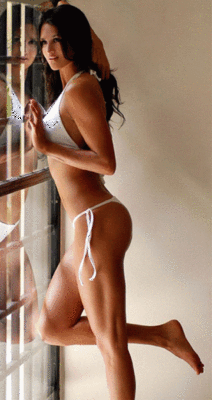 Despite the setbacks in sports, Franco's modeling quickly became her avenue to stardom.
Surprisingly, people liked looking at her in swimsuits.
Miss Universo Paraguay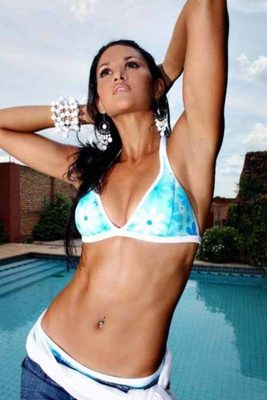 She first hit the modeling scene with an appearance in the 2006 Miss Universo Paraguay contest.
She didn't win, but as runner-up, she started to garner some attention.
Miss Bikini Universe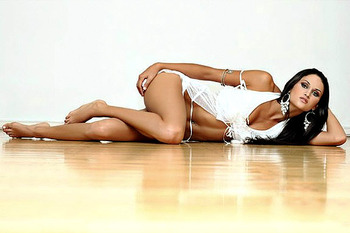 Leryn didn't stop with the Miss Universo pageant; she also decided that people really liked seeing her in swimsuits and joined the Miss Bikini Universe pageant.
Given her body of work, it's safe to assume she did pretty darned well.
Her Own Personal Calendar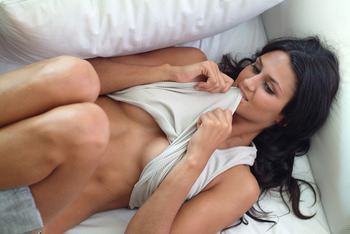 Leryn continued to rocket up the bikini model charts in 2007, when photographer Martin Crespo shot her own personal calendar.
I'm pretty sure it's still selling pretty well, even though it's out of date.
Sexy Athlete Accolades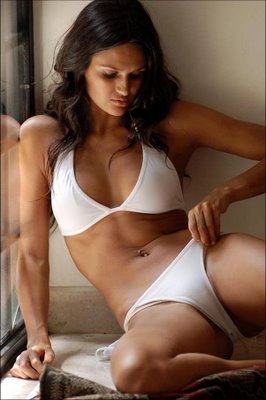 Franco has long been on the sexy athlete radar, having appeared in hottest women lists on sites like AskMen.com.
But she truly hit the stratosphere here on Bleacher Report, where she was named the hottest athlete in history by our own Mike McD.
Dating Novak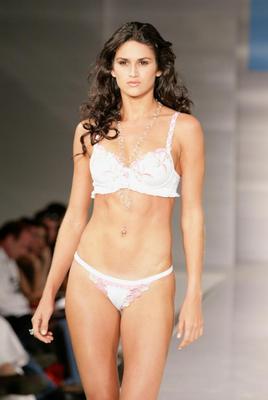 Franco's whirlwind continued in 2008, when she was linked with Russian tennis star Novak Djokovic, instantly making her one of the sexiest WAGs in the world.
The Break-Up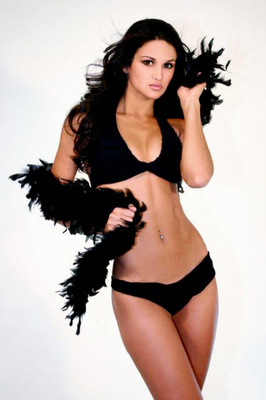 But, alas, it was not to be; Novak and Leryn split up in 2009, and he's been dating Jelena Restic and Kim Sears ever since.
While both of them are lovely, I can't help but feel like he missed out with Franco.
The Present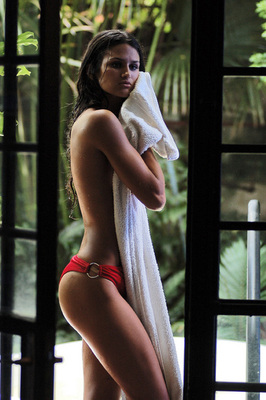 Franco's biggest achievement in the modeling world to date is, without a doubt, her spot in the Sports Illustrated swimsuit issue.
Given what we've seen of Leryn's body of work here, it's safe to say that she's going to make quite the impact in this year's issue.
Welcome to the club, Leryn. We here at B/R hope you stick around a while.
Keep Reading