The Hottest WAGs of the PGA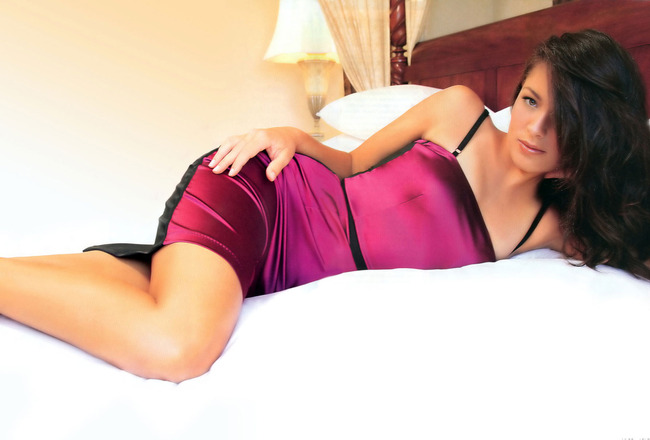 Golfers on the PGA Tour lead a blessed existence. They get paid to play a game that many of us do on our off hours.
They get a boat load of cash thrown at them by sponsors, and if that weren't enough, they go home to some remarkably beautiful women.
From former PGA WAGs to current girlfriends and wives, these are the best of the bunch.
Golf is a frustrating game, I know—there are many balls that I purchased at the bottom of my closest municipal course.
But there is nothing remotely bad about these women. They are hot. They are fine. Best of all, they are here for your viewing pleasure.
25. Amanda Leonard: Justin Leonard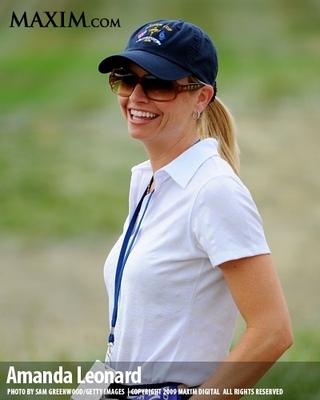 I understand that if she were any more dressed she would be the Unibomber. But the good people at Maxim have a way of finding the hottest photos from around the world.
So I will go ahead and buy into this being the hottest picture I have ever seen. If you believe it, it will become true.
24. Caroline Immelman: Trevor Immelman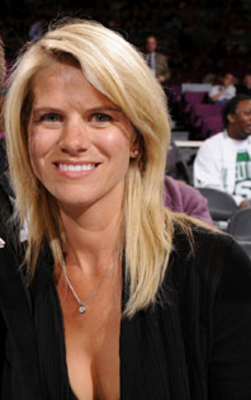 Trevor Immelman won the 2008 Masters and has a beautiful wife by his side. Those are two things that another golfer cannot boast.
Yes, that was the first of many jabs that will be taken at Eldrick Woods.
23. Mandy Toth: Brandt Snedeker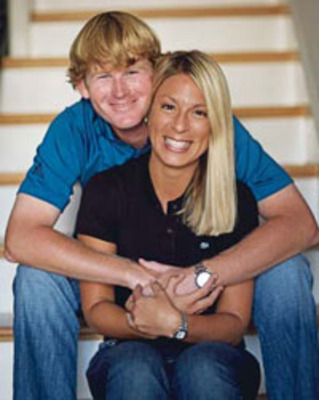 Here is Brandt with his girlfriend Mandy Toth.
I think the cameraman told them to smile until it felt like your face was going to explode.
22. Liezl Els: Ernie Els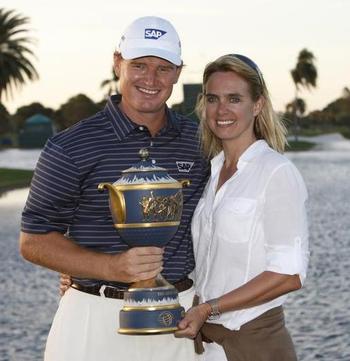 The happy couple have championed a great many causes. Their greatest is their fight to understand Autism which their son Ben is fighting.
Sorry to bring down the mood. Hey, doesn't Ernie's hat look silly?
21. Nel-Mare Oosthuizen: Louis Oosthuizen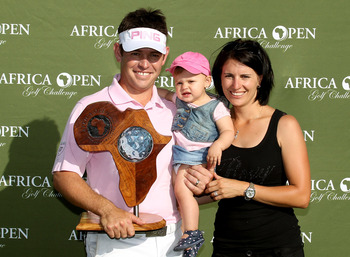 For the last 50 minutes, I have been running around the house yelling the name Oosthuizen.
I highly recommend this for stress reduction purposes.
20. Kate Rose: Justin Rose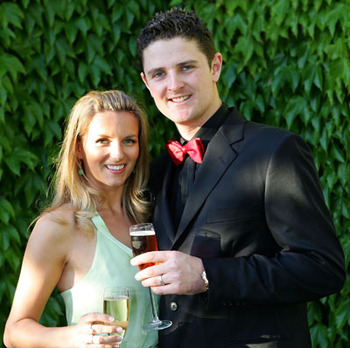 Justin Rose settled down with his bride Kate in 2006.
She is a former British gymnast. I will repeat that for those of you that may have glossed over the most important fact—she is bendy.
Here they are toasting to the good life. It makes a similar photo of me and my lady with Tecate in hand look a tad bit less sophisticated.
19. Lisa Pruett: Anthony Kim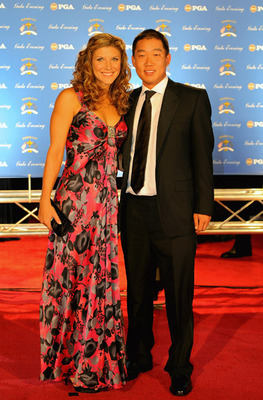 Anthony Kim is well on his way to being a much heralded golfer on the tour and ex-girlfriend Lisa Pruett was a constant sight with Kim on tour.
Okay, I started with joy for the couple. Now, I am little worried. Let Kim roam free Lisa.
18. Emma Lofgren: Henrik Stenson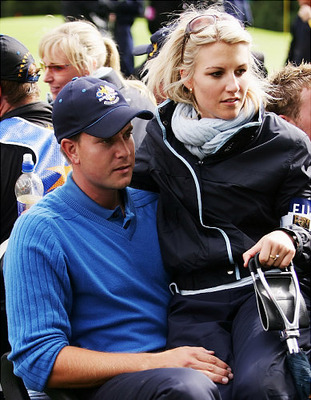 Here is Henrik Stenson with his girlfriend Emma Lofgren. At least, I hope its his girlfriend, if not he has some explaining to do.
"No, honey. I have no idea who was sitting on my lap in the picture."
17. Holly Sweeney: Rory McIlroy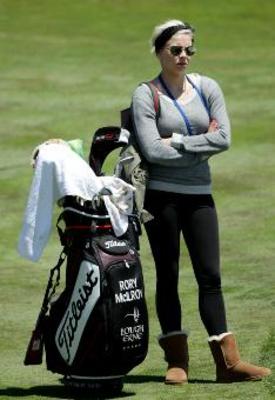 I have had that look from my girlfriend before as well. It is usually followed by a 45-minute dissertation on why I suck and eat too many chicken wings.
Well I can't do much about the sucking aspect, but chicken wings need to stop being delicious.
16. Jocelyn Hefner: Paul Casey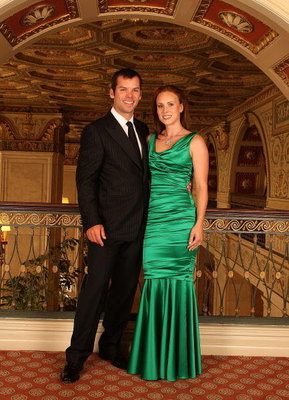 Here is Paul Casey with wife Jocelyn Hefner. Notice how much better this couple is than you or I.
Okay, look at how much better they are than me.
15. Lisa Cink: Stewart Cink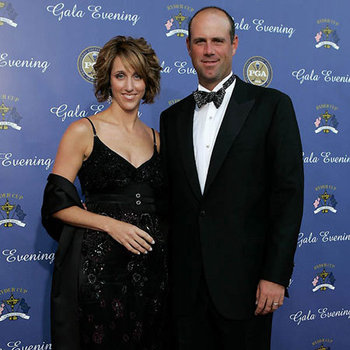 I am not sure if the awkward smile from Stewart Cink make this photo more or less hot. It certainly makes it a tad creepy.
So it has that going for it.
14. Liz Estes: Bob Estes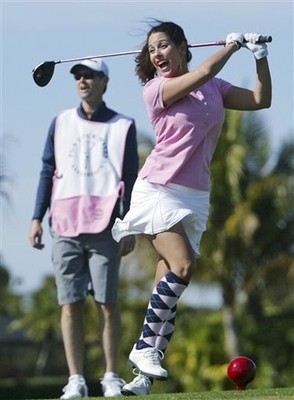 Here is the ever spunky and lively wife of golfer Bob Estes, Liz. This was taken at the PGA Wives Tournament.
It is the only golf tourney in the world that boast no actual golf being played.
13. Diane Antonopoulos: Luke Donald
I know what your thinking. Where can I get one of those? Well, you sorta have to be exceptional at something. Golf is one thing that works.
My ability to quote Saved By the Bell when prompted is sadly not one of them.
12. Kristy McLachlin: Parker McLachlin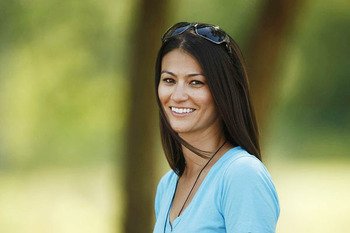 Notice the high cheek bone. Look at the winning smile and luscious hair. These are all signs that Kristy is vastly out of your league.
Lucky for you, just about anyone can appreciate my slide shows.
11. Valerie Faldo: Nick Faldo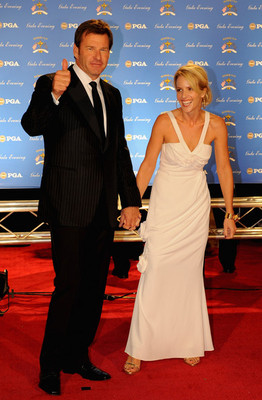 The former golf great and current golf analyst has a ridiculously hot wife.
Seriously, I was having a bad day and she completely turned it all around with her simple appearance in the picture.
She can officially cure me from the nightmare scenario I had earlier where I received nine nuggets in my combo meal. The search continues for No. 10.
10. Martina Hingis: Sergio Garcia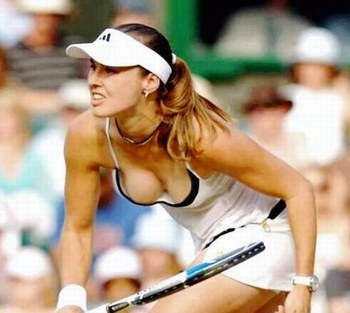 The Derek Jeter of the PGA is Sergio Garcia.
He once dated Martina Hingis. For that, we thank him immensely.
9. Sonya Toms: David Toms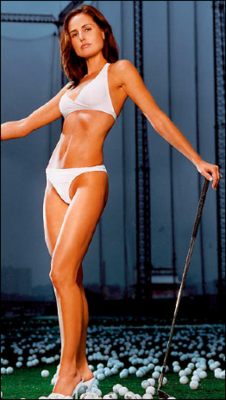 I know what you are thinking. Oh, great. Finally a PGA WAG that decided to pose in a bikini.
Look, don't get mad at me that a good portion of these women are clothed. This is America. Take your arguments to your district's representative.
Send them a letter and tell them you demand more skin from the PGA WAGS. Demand Change.
8. Morgan Norman: Sergio Garcia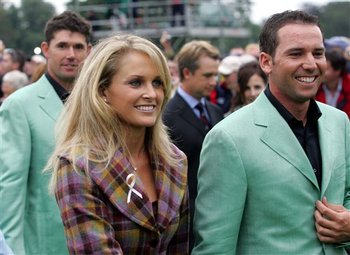 I told you that Sergio was Derek Jeter's doppelganger on the links. Here he is with Greg Norman's daughter, Morgan.
There is one truth that we can all trust in this world. Any woman named Morgan is hot.
The same goes with Nicki, though there is a strong chance that Nicki will also be a stripper.
7. Allison Micheletti: Martin Kaymer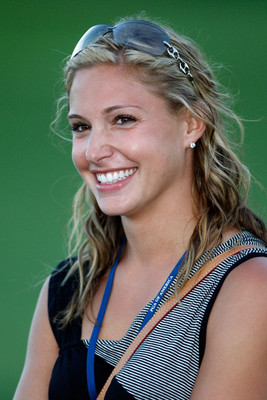 Quite possibly the cutest woman I have ever laid eyes on is Martin Kaymer's girlfriend, Allison. That would make things mighty uncomfortable between me and ol' Marty.
It is a good thing I don't know him.
6. Amy Mickelson: Phil Mickelson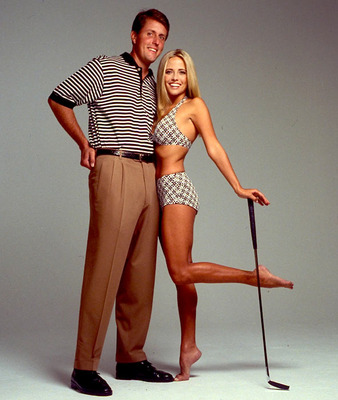 Left-handed people are humans too. They should be treated as well as the rest of us folks that hit a golf ball they way God intended—right-handed.
So let us not revile Amy for marrying Phil. Let us applaud her for looking the other way on his left-handed unnaturalness.
5. Ana Ivanovic: Adam Scott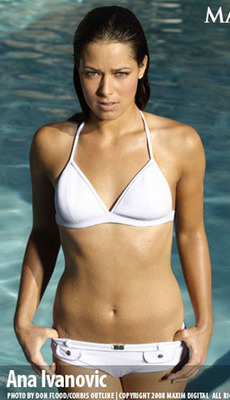 Bikini pics are very hard to come by in the land of PGA WAGs.
So I want you to savor this like it is the last bite of a McRib sandwich before they are pulled from the menu.
4. Kandi Harris: Hunter Mahan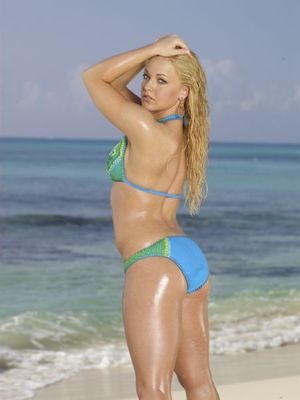 Hunter Mahan is living the dream. He nabbed himself a Dallas Cowboys cheerleader. Wait, that is still "the dream" right?
Just checking.
3. Alli Spencer MacKenzie: Will MacKenzie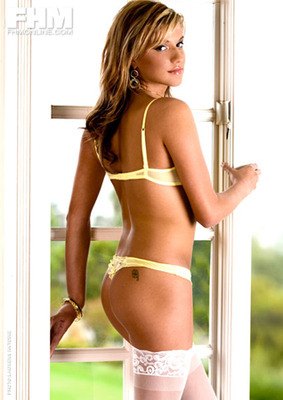 I tried to find a picture of Alli dressed to the neck in a Polo shirt. I thought you B/R fans would enjoy this much more.
Something tells me I am correct.
2. Elin Nordegren: Tiger Woods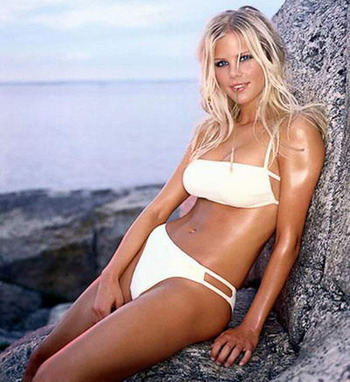 The former golf WAG was once married to Tiger Woods. You know the rest of the story. For those that have been locked in a cave for the past year and a half, Tiger was um, not being exactly faithful.
Now Eldrick is a ghost of his former self and Elin is as hot as ever. Karma works.
1. Natalie Gulbis: Dustin Johnson
My thesis statement is here: This is the perfect moment when PGA WAG meets LPGA player. Natalie Gulbis is smoking hot as an athlete and a girlfriend of Dustin Johnson.
I award her double points for this feat.
Keep Reading