NFL Draft 2011: Power Ranking the Top 10 Players Heading Into the Combine
Kevin C. Cox/Getty Images
With the cream of this year's crop of draftees being mostly Juniors, no single top prospect has been able to separate from the pack yet, Von Miller's Senior Bowl performance being the only thing that has really stood out. Although, with the combine fast approaching, it looks like the entire first round is capable of being shaken up once 40 times, interviews and drug tests start compiling.
So without being skewed by some physical freaks that will boost their draft stock with impressive 40 times or vertical leaps, this is the last honest look at 2011's top 10, based almost entirely on what has been witnessed on the field.
1. Da'Quan Bowers, DE, Clemson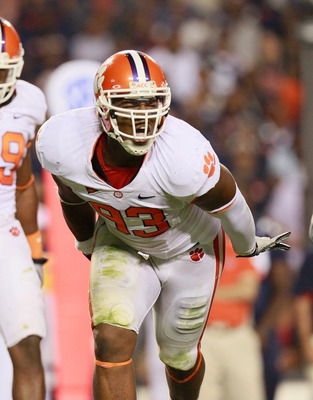 Kevin C. Cox/Getty Images
Should be number one until anything new emerges to change that
The value of a solid presence at the defensive end for Carolina, especially one that won't bolt for Chicago, cannot be measured simply through stats. Keeping a quarterback worried and on the run can equalize even the most effective passing game, as Tom Brady would have told you after the 2007 Super Bowl.
If Bowers can convince skeptics that his 16-sack senior season is the new standard rather than an outlier, then it would be hard for any team to leave a talent like this on the table.
Nick Fairley, DT, Auburn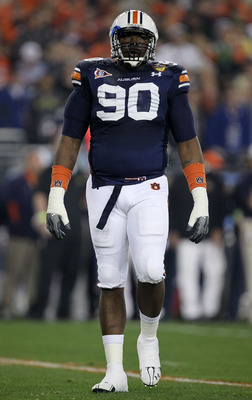 Ronald Martinez/Getty Images
In serious contention with Bowers for the number one spot. Proved his worth by being a disruptive force for Auburn in the national championship game, never letting the Ducks forget he was on the field for a second.
Von Miller, OLB, Texas A&M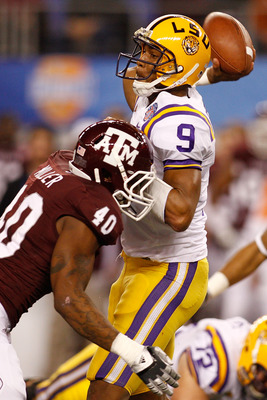 Chris Graythen/Getty Images
Stole the spotlight entire Senior Bowl; well, not so much stole as shared with Christian Ponder, but he made a huge splash nonetheless. Without a doubt, he is the top senior defensive player, and it's hard to argue he belongs any lower than this.
A projected top-five pick, he showcased not only his exceptional pass rushing skills in Senior Bowl week, but also surprised many with his ability to drop back into coverage, an aspect of the linebacker position that many thought he lacked.
Patrick Peterson, CB, LSU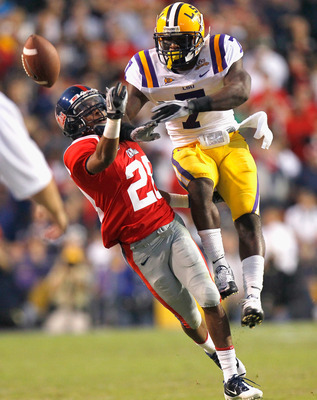 Kevin C. Cox/Getty Images
Best corner in the draft and one of the top athletes as well. Capable of contributing at either the corner or safety position and displays a certain physicality that most NFL corners leave to be desired.
Won't be bullied by larger receivers but does display a weakness in covering quicker receivers on short routes. Will always ensure a short field with his electric kickoff and punt returns.
A.J. Green, WR, Georgia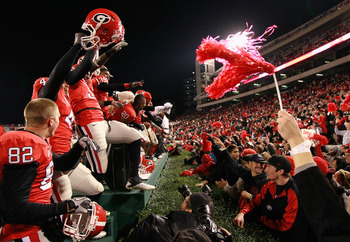 Kevin C. Cox/Getty Images
A freakishly talented receiver that, while skilled enough to be a top overall selection, would simply not be able to benefit a team as much as the guys above.
A big receiver out of the Randy Moss/ Larry Fitzgerald mold, he honed his hand eye coordination by juggling since elementary school.
Blaine Gabbert, QB, Missouri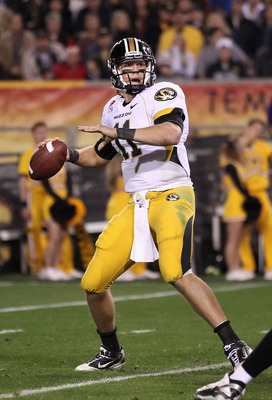 Christian Petersen/Getty Images
Even though he has already declined to participate in throwing drills, he has a lot to prove at the Combine. A relative unknown to anybody that doesn't possess a Todd McShay level dedication to analyzing a college quarterback's potential, he can soon become a household name.
Has a stranglehold on the title of "Best Quarterback in the Draft", so it seems that regardless of his performance, he could still get drafted fairly high out of sheer necessity
Robert Quinn, DE, UNC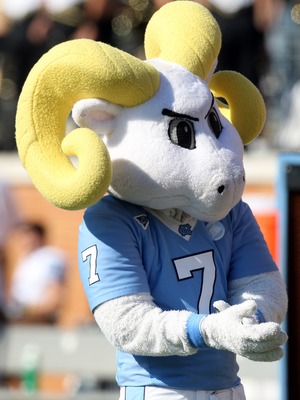 David Cannon/Getty Images
Caught up in Tarheelgate, he missed on the opportunity to fully showcase his abilities last season by being suspended for every game.
If he could have improved upon or even duplicated his 12 sack season from the previous year, he would undoubtedly be fighting Bowers for the top defensive end props, but that is not the case.
The Combine will be a good stage to demonstrate that he has not lost a step.
Marcell Dareus, DE, Alabama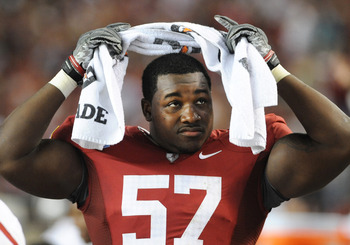 Al Messerschmidt/Getty Images
Got outperformed by Quinn two seasons ago, but due to the character issues surrounding Quinn in light of everything that happened.
I'm not buying it yet.
Marcell still brings an enormous amount to the table and will be one of the four defensive linemen taken in the top 10.
Prince Amukamara, CB, Nebraska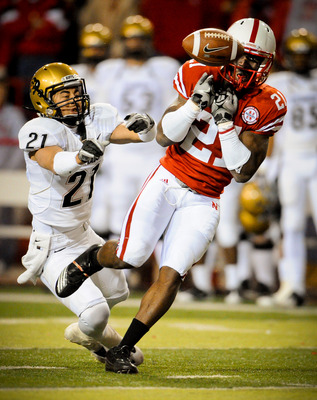 Eric Francis/Getty Images
Might be the most overrated prospect in the top tier.
While Prince possesses the abilities needed to become a technically sound corner, and most likely will, he lacks the potential to turn into what a team would expect in return following a top 10 selection. His ceiling as a player is simply too low.
College quarterbacks rarely hesitated at the opportunity to throw against him, and at times, it seemed like they were throwing to him because they were MORE scared of the other Nebraska corner, Alfonso Dennard.
His slower speed also gives credence to the theory that he won't be able to match up with many NFL receivers.
Cam Newton, QB, Auburn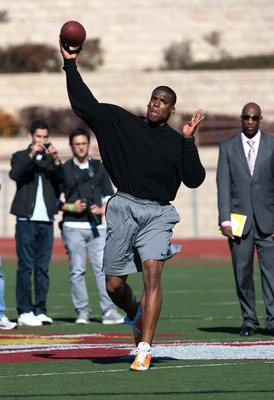 Kent Horner/Getty Images
At least six different teams have Newton at the top of their draft boards. While it's too soon to give the dissenting opinion on Tebow, it's a fair assessment that he has managed to avoid the stamp of "bust" so far, and he is Cam Newton's doppelganger from last year's class.
More and more often, scouts and teams have begun to acknowledge that "winnability" might actually be a quarterback trait. Jay Cutler, for instance, went 11-35 in college. This sort of failure during a quarterback's formative years is almost impossible to bounce back from and leads to a distrust of teammates and tolerance for losing.
This is why so many current and former players took exception to him exiting the NFC Championship game against the Packers; it was obvious that it wasn't a do-or-die situation to him. While the amount of pain he was in cannot be measured, many players wouldn't have left the field in that situation unless they were in a body bag.
Cam Newton hasn't been beaten down by losses because he doesn't let them happen. He wins football games, whether it be with his feet, his resilience or his arm.
He did that in college, and he'll do it again in the NFL; that's what winners do.
Keep Reading